Gangaramaya Temple is one of the most important temples in Colombo, Sri Lanka, being a mix of modern architecture and cultural essence. Located on the Beira Lake, it was completed in the late 19th century.
We were for the second day in Colombo, at our Hilton Colombo residences when I decided to google for top sightseeing objects in Colombo and Gangaramaya Temple popped up. 
It was a matter of catching a tuk-tuk and for 100 Sri Lankan Rupees, we were taken to this temple. At the temple, we were asked to pay 800 Sri Lankan Rupee entrance fee and our journey started (after removing our shoes)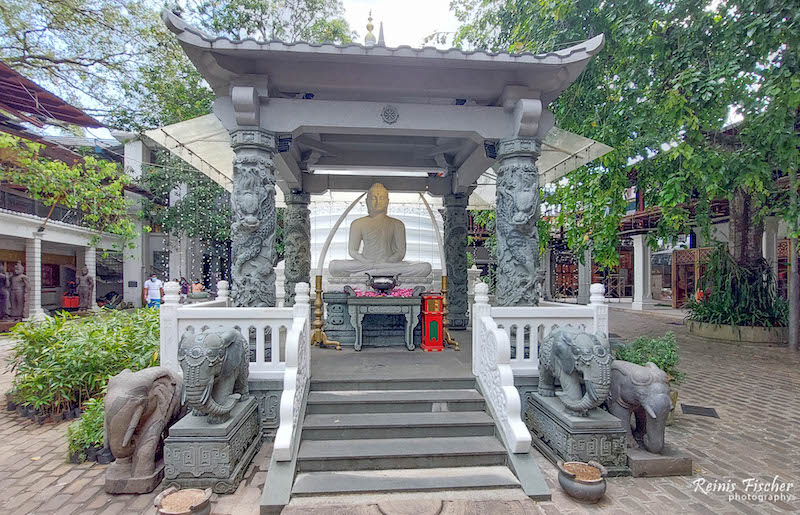 The temple's architecture demonstrates an eclectic mix of Sri Lankan, Thai, Indian, and Chinese architecture.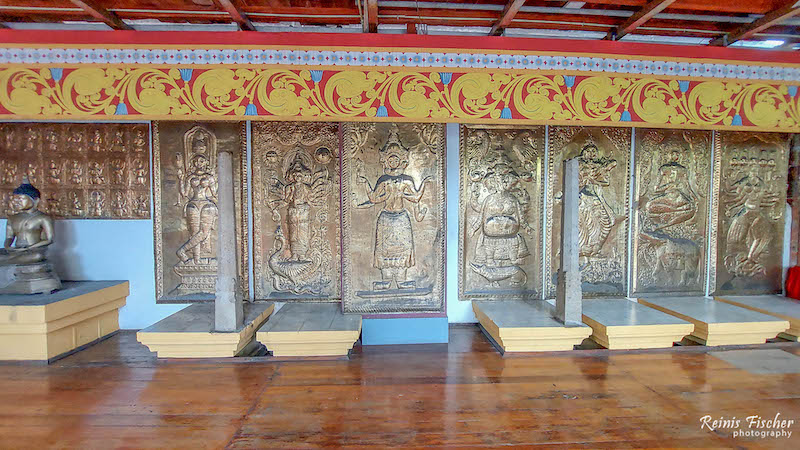 This Buddhist temple includes several imposing buildings and is situated not far from the placid waters of Beira Lake on a plot of land that was originally a small hermitage on a piece of marshy land. It has the main features of a Vihara (temple), the Cetiya (Pagada) the Bodhitree, the Vihara Mandiraya, the Seema malaka (assembly hall for monks) and the Relic Chamber. In addition, a museum, a library, a residential hall, a three storeyed Pirivena, educational halls and an alms hall are also on the premises.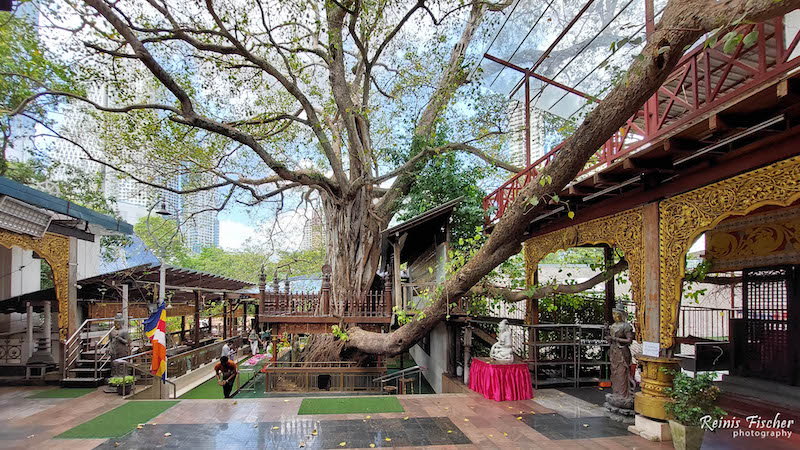 Most notable for tourists is the architecture of the Simamalaka Shrine, which was built with donations from a Muslim sponsor to the design of Geoffrey Bawa.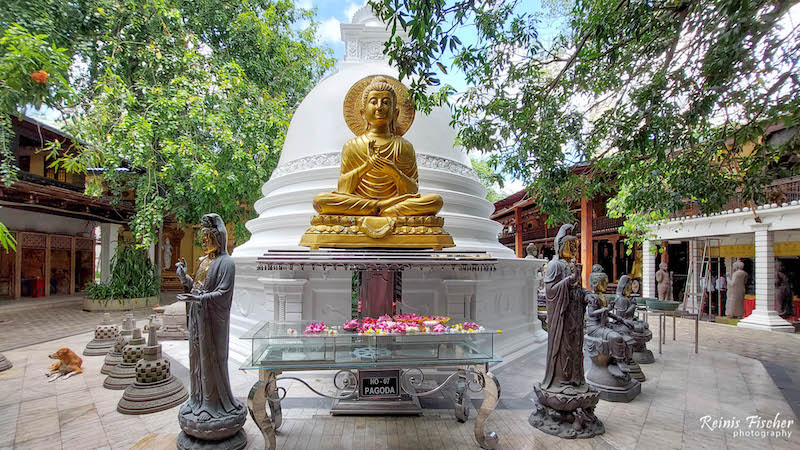 Today Gangaramaya serves as a place of Buddhist worship and a learning centre. The temple is involved in Buddhist welfare work including old peoples' homes, a vocational school and an orphanage. The temple is uniquely attractive and tolerant of members of many different religions. It has been instrumental in establishing the Buddhist temple on Staten Island (US) the Buddhist Center in New York and the Buddhist Centre in Tanzania, thus helping to propagate the Dhamma in other countries.