Independence Memorial Hall is a national monument in Sri Lanka built for commemoration of the independence of Sri Lanka from British rule with the restoration of full governing responsibility to a Ceylonese-elected legislature on February 4, 1948.
It is located in Independence Square (formally Torrington Square) in the Cinnamon Gardens, Colombo. It also houses the Independence Memorial Museum.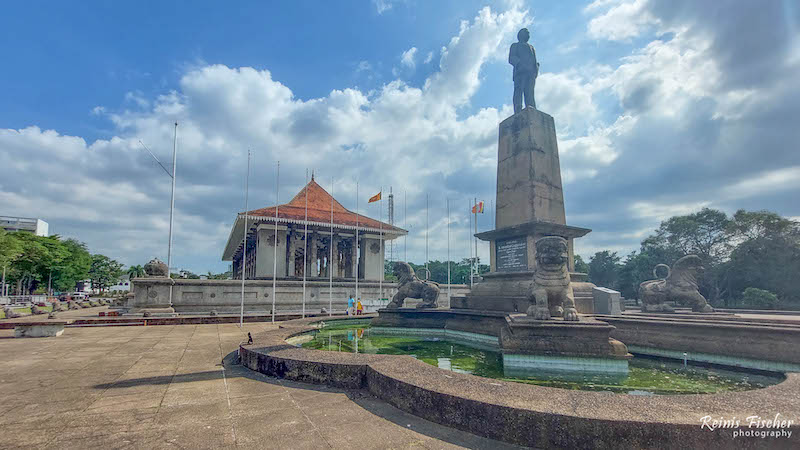 I first visited it at the start of January 2022 during our first sightseeing trip around Colombo. Got here by a tuk-tuk.
The monument was built at the location where the formal ceremony marking the start of self-rule, with the opening of the first parliament by Prince Henry, Duke of Gloucester occurred at a special podium February 4, 1948.
Located at the head of the monument is the statue of the first prime minister of the country Rt. Hon. Don Stephen Senanayake "The Father of the Nation". Most of the annual National Independence Day celebrations have been held here. Apart from a monument it served as the ceremonial assembly hall for the Senate of Ceylon and the House of Representatives of Ceylon until the parliament was moved to the new parliament complex. Currently it is the venue for religious events and annual national day celebrations.