Galle Face is a 5 ha (12 acres) ocean-side urban park, which stretches for 500 m (1,600 ft) along the coast, in the heart of Colombo, the financial and business capital of Sri Lanka.
The promenade was initially laid out in 1859 by Governor Sir Henry George Ward, although the original Galle Face Green extended over a much larger area than is seen today. The Galle Face Green was initially used for horse racing and as a golf course, but was also used for cricket, polo, football, tennis and rugby.
i had a chance to visit Galle Face green park at the start of January 2022, during our 11 day trip in Sri Lanka. To get here I was using the tuk-tuk service.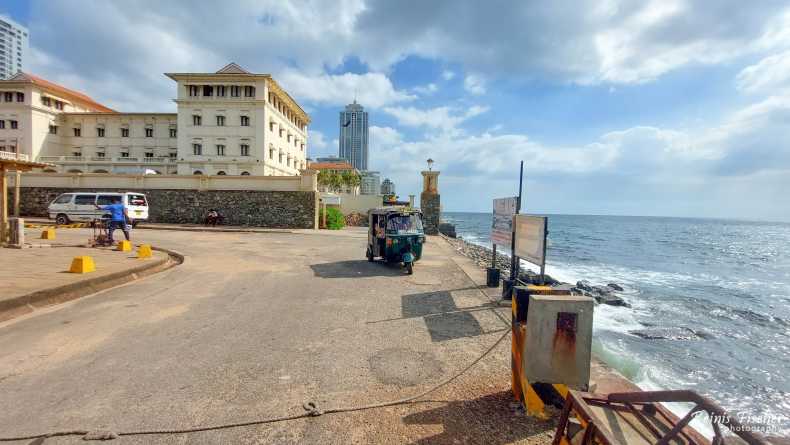 We our Tuk - Tuk driver at Gangaramaya Temple in Colombo, he agreed to show us top 10 Colombo places for just 1,000 Sri Lankam Rupees
Galle Face Green originally extended over a much larger area than exists today. Records indicate that it was bounded to the north by Beira Lake, the ramparts of Colombo Fort and the city's cemetery (established in 1803), to the west by the Indian Ocean, whilst to the south by the Galle Face Hotel (established in 1864, although the original building on the site was a Dutch villa) and to the east by St Peter's Church (consecrated in 1821).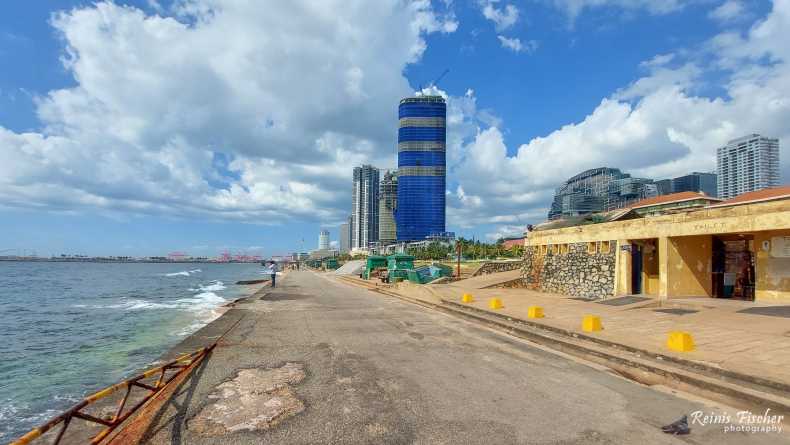 The Galle Face Green was initially laid out by the Dutch as a means to enable their cannons a strategic line of fire against the Portuguese. One version of how the name Galle Face is derived, is that it is from the original Dutch name for the fortifications, in that the gateway which gave access to the Colombo Fort was called the Gal Gate, as it faced southwards to Galle and faas means front, so it literally means in front of the fortification that faced toward Galle. Another version is it is a corruption of the original name for the area's rocky shoreline, Gal Bokka, Gal being the Sinhalese for rock and that Gal Gate actually meant rock gate.
Seems like a nice place near the beach at Indian Ocean