We arrived at Gretna, Louisiana back in Summer 2013, just before the July 4th celebrations, and we actually stayed at this small town close to New Orleans a week or something, just for one plain reason - accommodation here is much cheaper than in New Orleans. We spent our nights here at Gretna, while our days passed in New Orleans.
To get to New Orleans we used public transport - bus, we had a bus stop just right next to our motel. All the other "normal" people use SUV cars here for getting around.
I wouldn't say Gretna is a very tourist popular spot, but here in some grocery store, I met a salesperson who sang a very popular Russian song - Миллион Алых Роз (Million Alyh Roz) performed by Alla Pugachova. This sales guy was from Vietnam or something.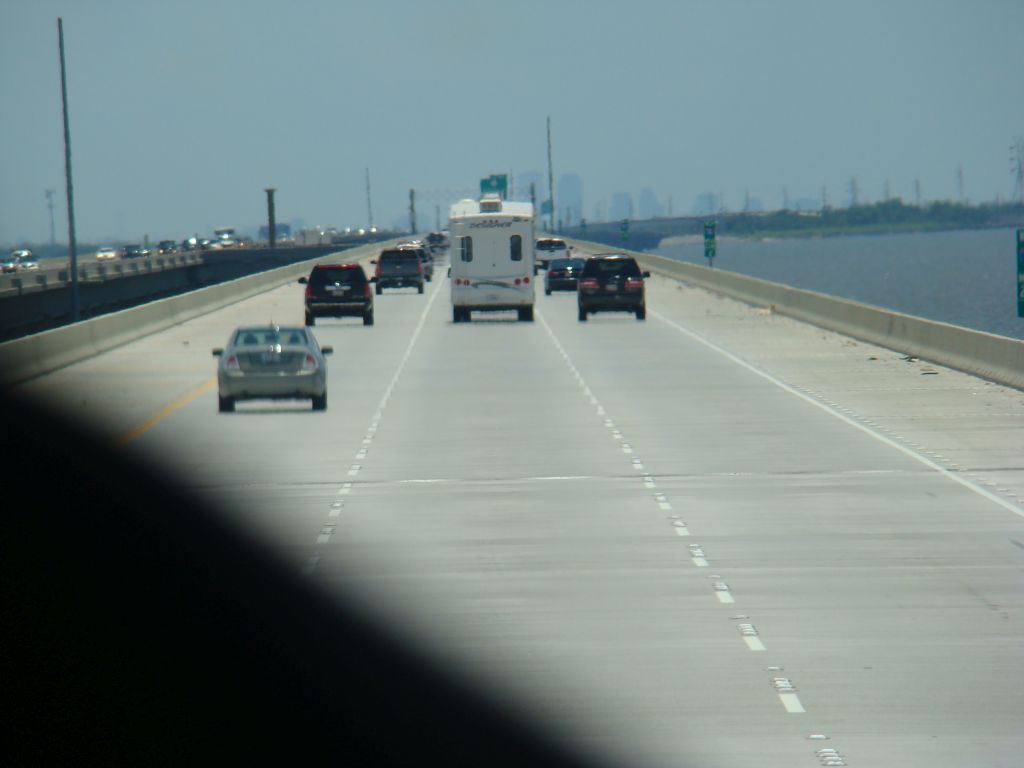 The bridge connecting Gretna to New Orleans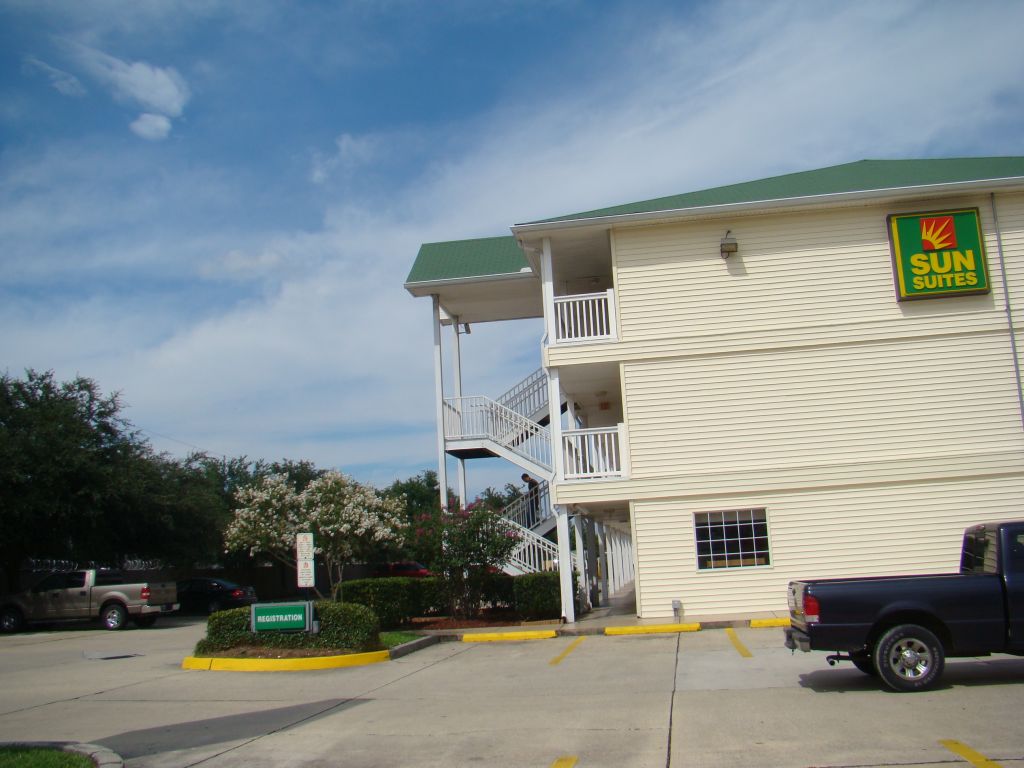 Sun Suites motel In Gretna
We stayed at this motel for some 3 nights and then we changed motel because we got a cheaper price for a week-long stay.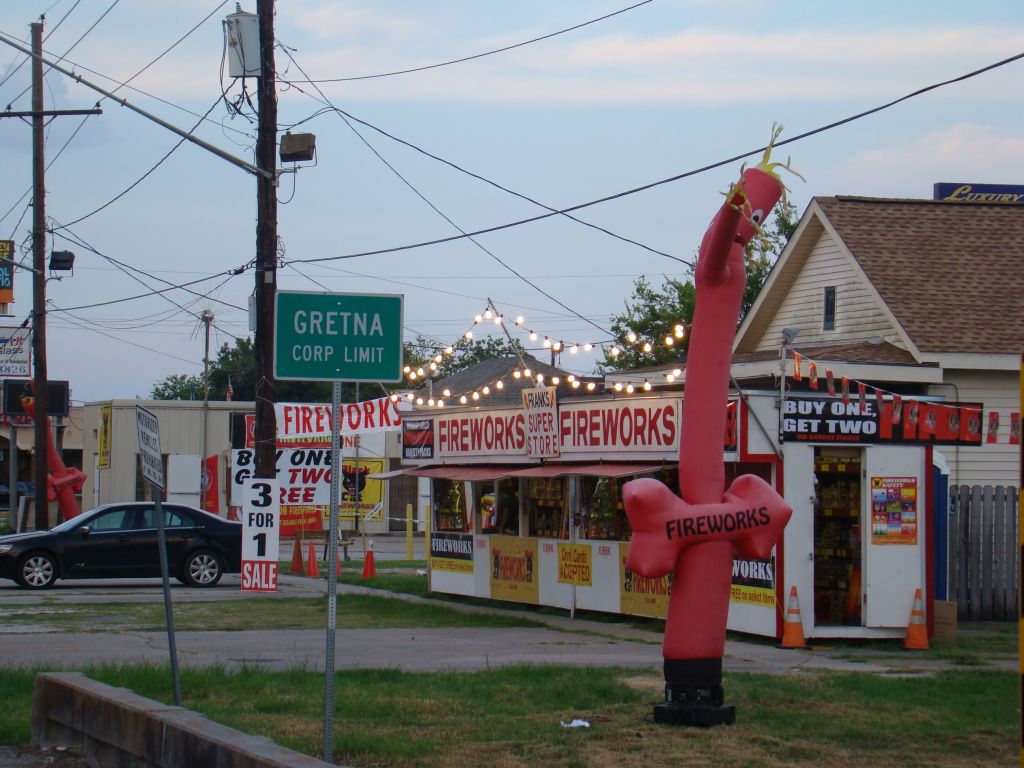 Firework supplies in Gretna
It was some days before July 4th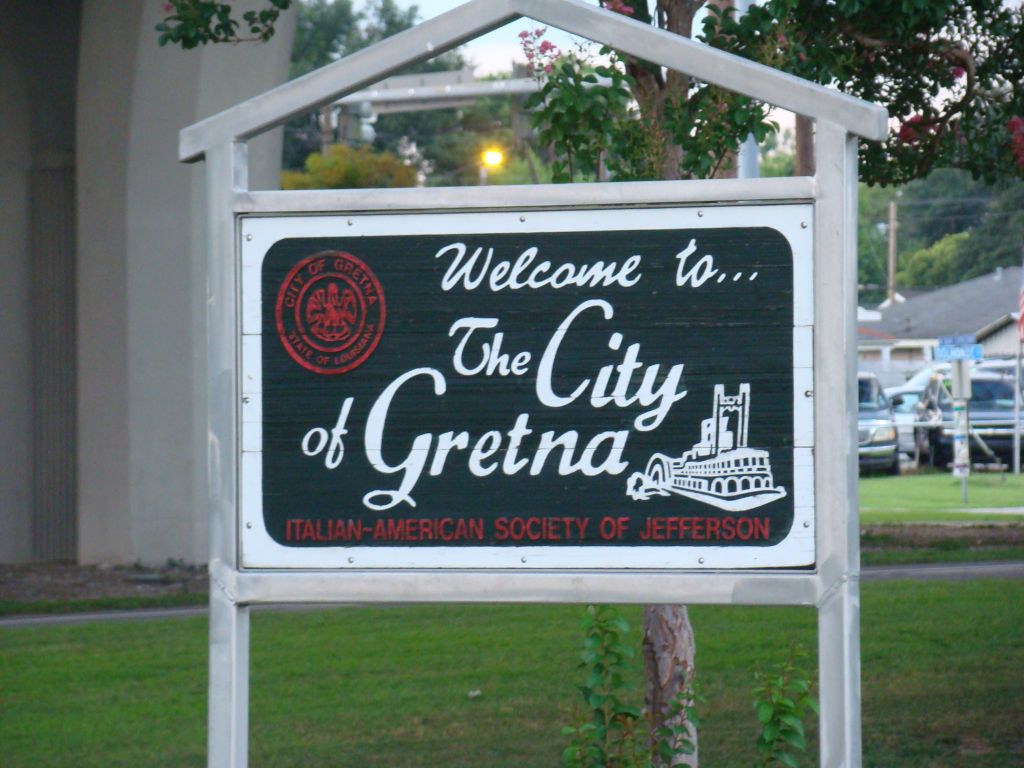 Welcome to the city of Gretna
​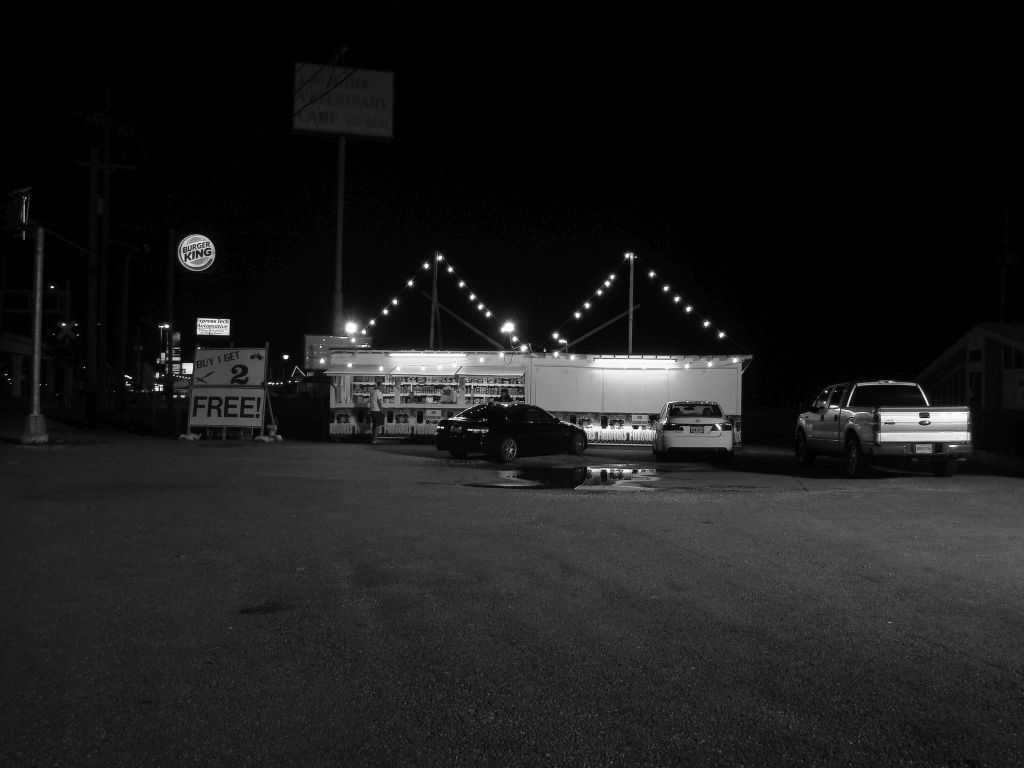 Gretna Fireworks store in B&W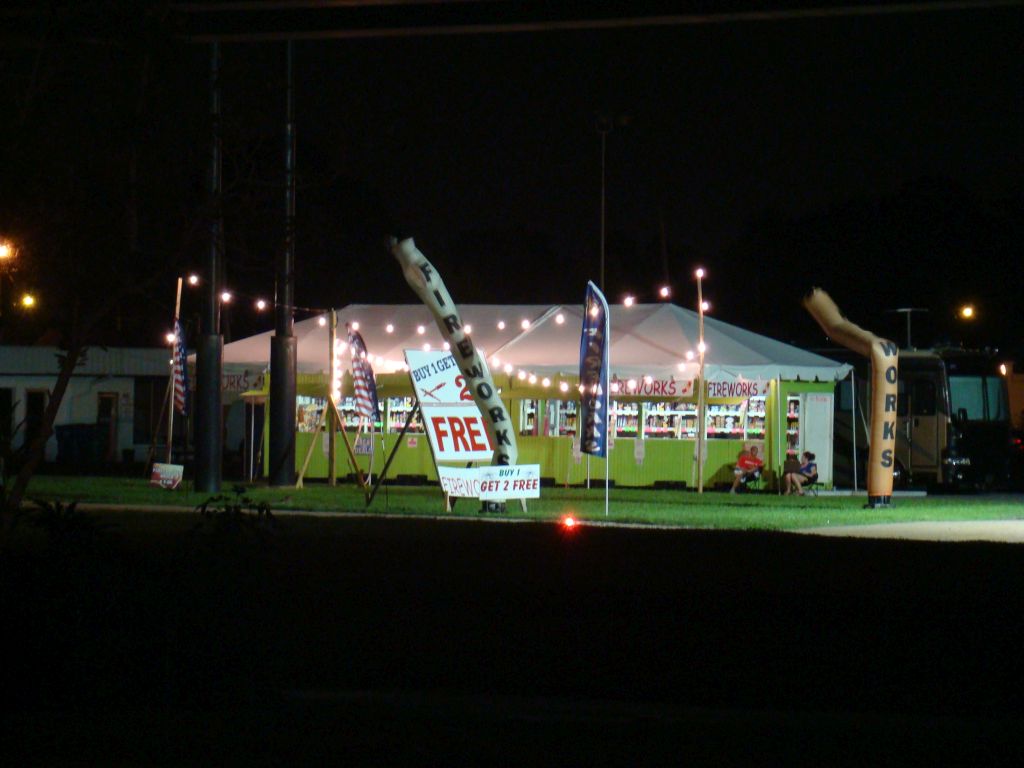 Gretna Fireworks Store
Indeed seems that I will always remember Gretna as a Fireworks paradise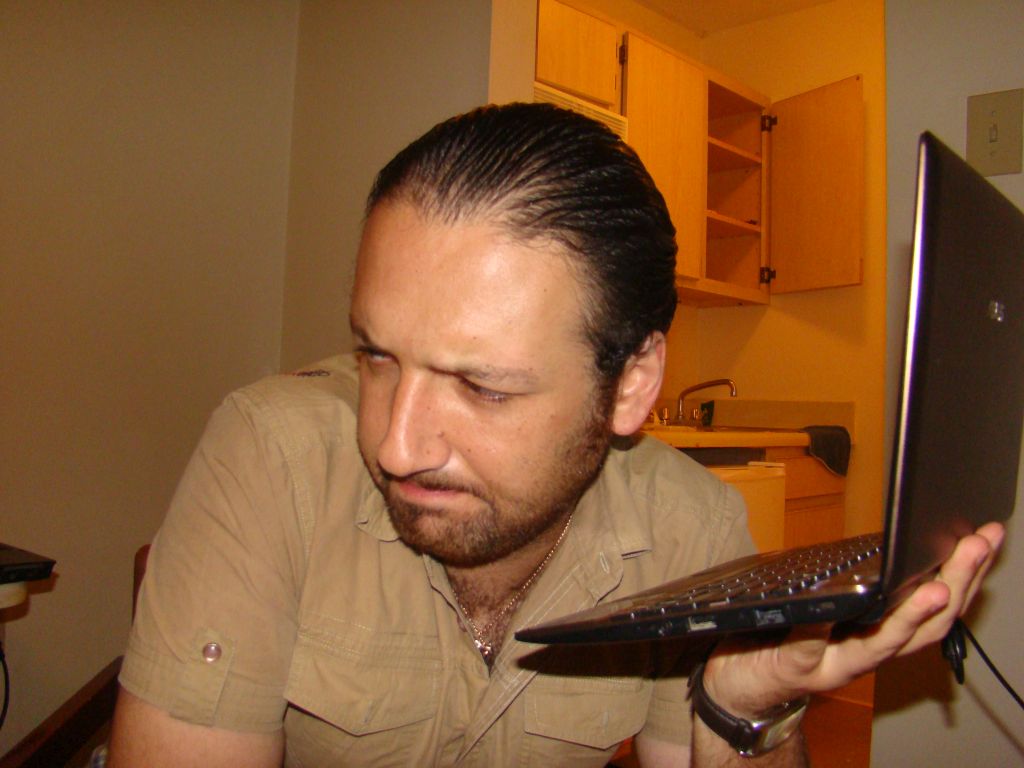 Author of this blog captured in action doing VoIP conversation
Either with my grandma, either with some customer.
About Gretna
Gretna is the second-largest city and parish seat of Jefferson Parish, Louisiana, United States. Gretna is on the west bank of the Mississippi River, just east and across the river from uptown New Orleans. It is part of theNew Orleans–Metairie–Kenner Metropolitan Statistical Area. The population was 17,736 at the 2010 census.