Grill Town restaurant in Batumi is among one of my best finds in recent years. Located close to the Sheraton Hotel on Rustaveli Avenue in Batumi. 
We first discovered this restaurant in some of our previous Batumi trips, so this time it was a no-brainer to visit this place.
During our latest visit here in April 2023, it turned out to be the restaurant 1 year anniversary and we got some free Sangrias and very smiling staff members.
Grill town restaurant is locatad in two floors. This place serves European and Georgian cuisine with accent on grilled foods.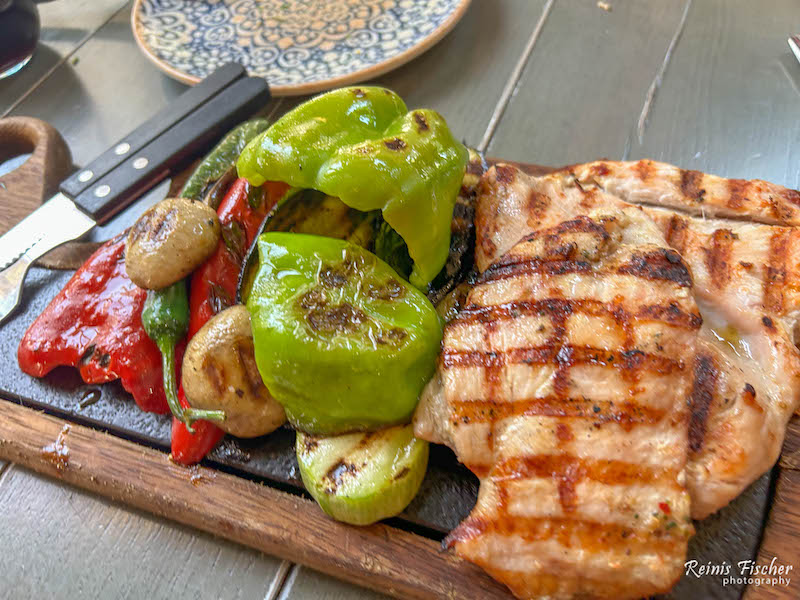 Even being vegetarian I found the above-grilled chicken very inviting.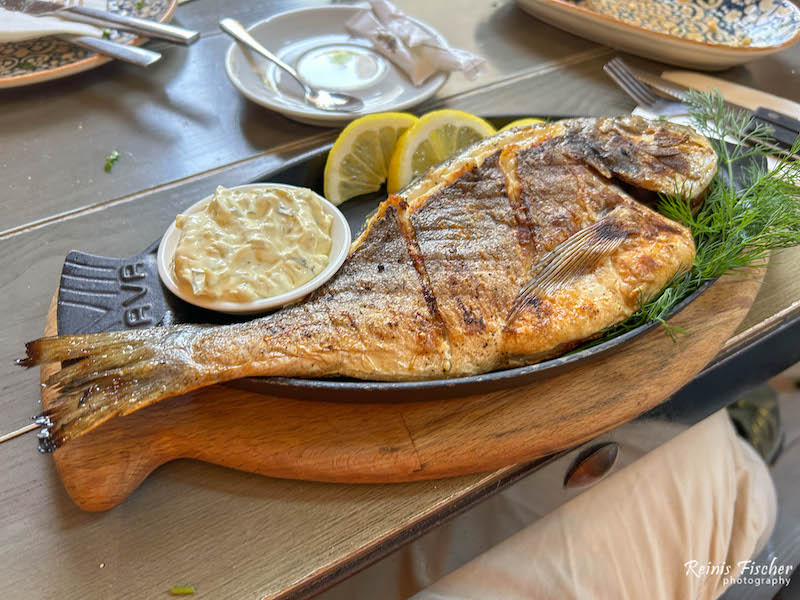 If you are into grilled foods or just for a glass of wine - Grill Town Batumi is the place to go! Our total check was about GEL 150 for all the above-listed food, plus some french fries, badrijani, ice cream dessert and probably something more.