Panorama Restaurant Batumi is located on the 36th floor of the Orbi skyscraper on 15b Sherif Khimshiashvili Street. We come here by recommendation in Mid-April 2023.
Panorama Batumi is highly recommended because of the views, though the cuisine also is excellent.
Places serve typical Georgian and European cuisine. Prices seem a bit above average but are still quite reasonable, for the service received.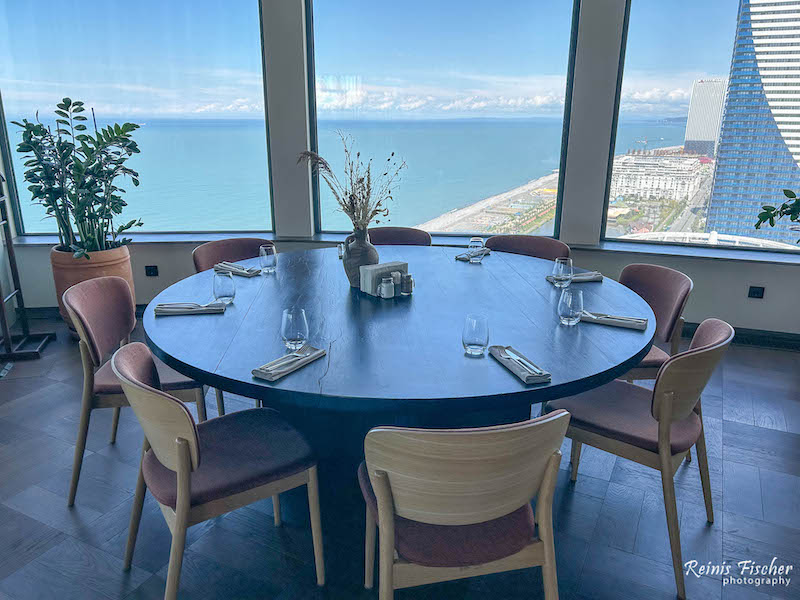 I believe the place is stunning for coming to catch the sunset.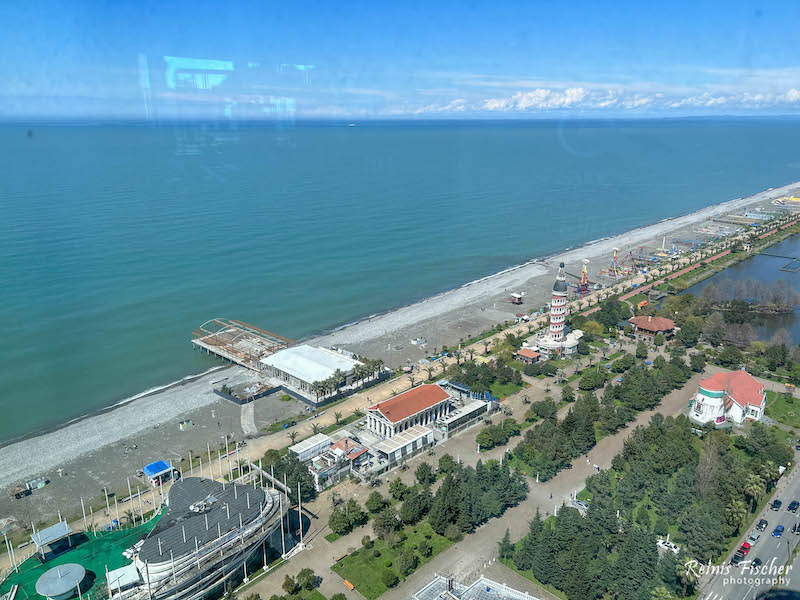 Life seems a bit better from the top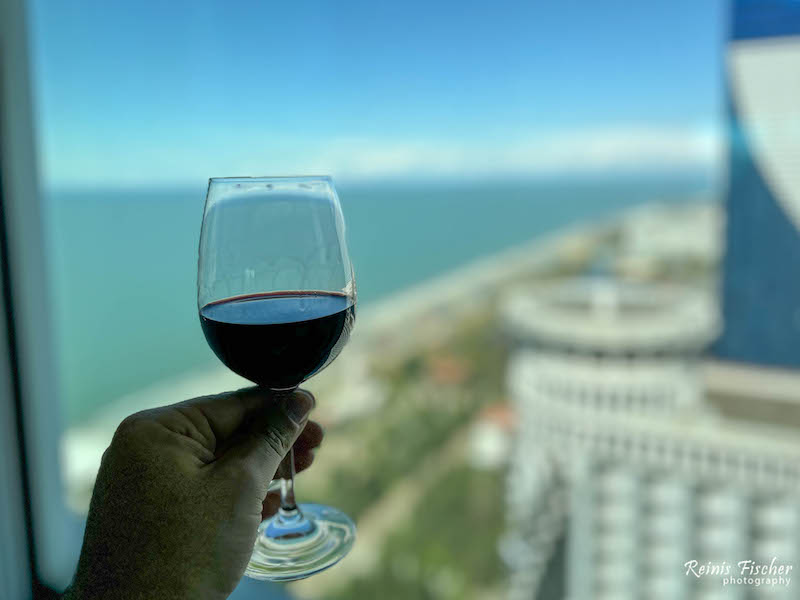 Made some nice slow-mode videos with my iPhone here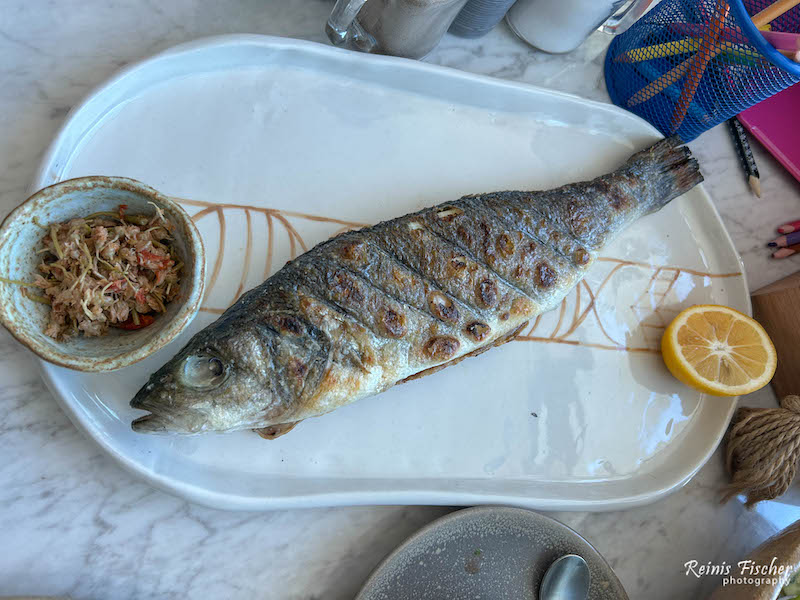 Fish was prepared on live fire. The price seemed bit high, for the person eating fish every day, paying 65 GEL for this Fish seemed bit overpriced, but I will take that.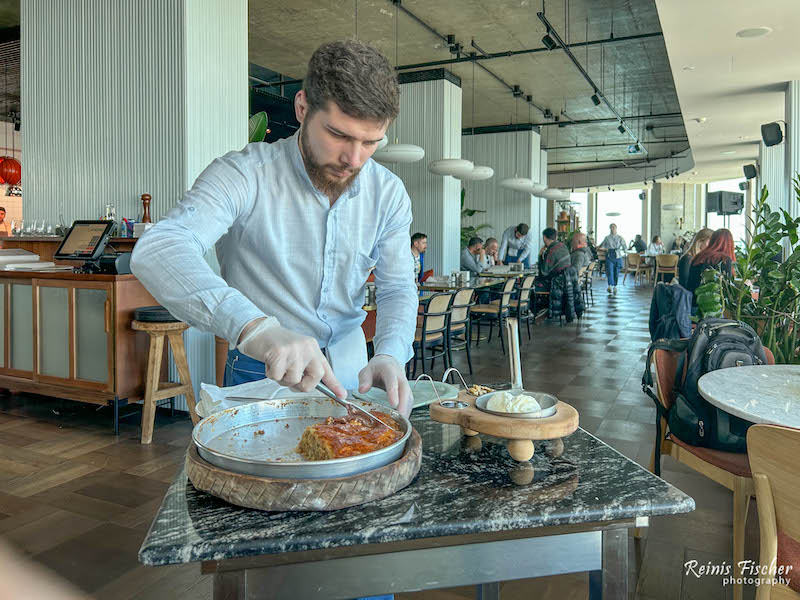 Seems a trend in fashionable restaurants nowadays - our baklava was improved in front of us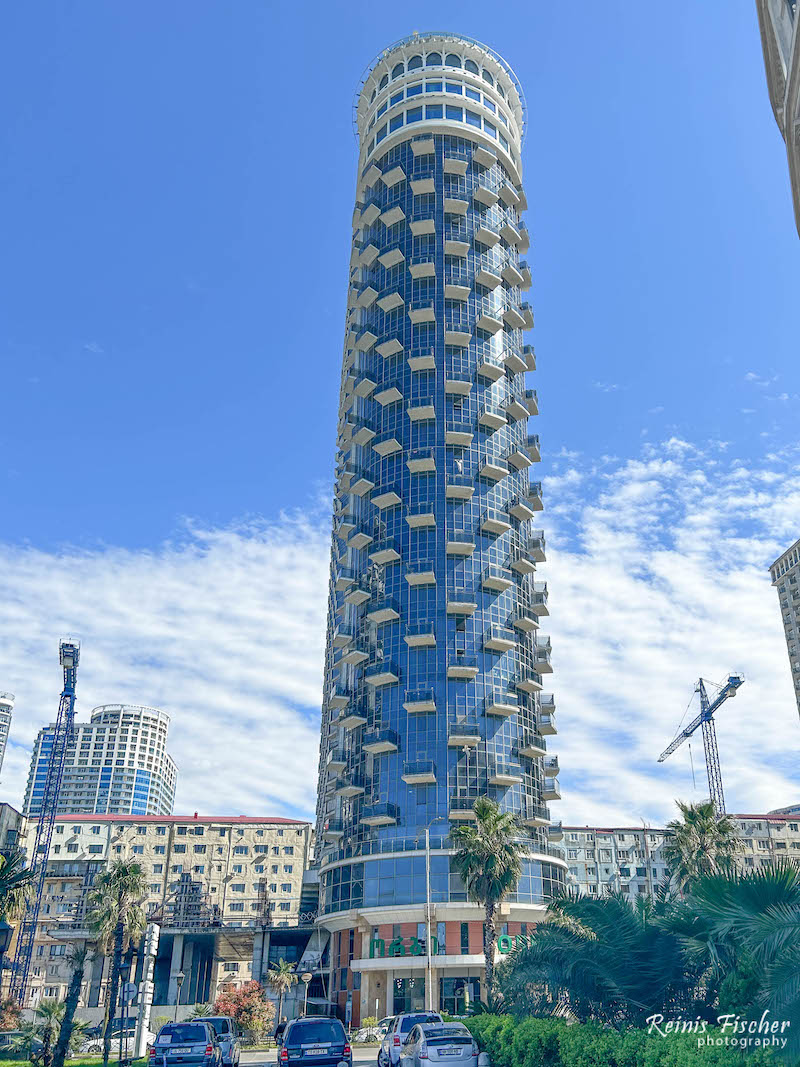 Decent place, located a bit outside the city center. The views are excellent, food is delicious. Give it a try. Our total check was about GEL 180 for a glass of wine, french fries, dumplings, fish and dessert.