We stayed overnight at Holiday Inn Express Milan-Malpensa Airport hotel just shortly we landed at the airport and took our rental car from FireFly.
It turned out that FireFly office was just some 200 meters from this hotel, so we didn't had much driving for the first day from during our seven day trip in Italy. OK, we drove to the nearby town of Ferno to have a Italian style supper at Osteria San Martino.
If you are traveling by car  - I highly recommend to choose hotels near airports - you won't be in city center, but you will have much more benefits, rather than staying in center - free parking, cheaper price are just the two and main reasons I prefer hotels/motels outside city centers. And Holiday Inn Express hotel in small town called Case Nuove (located just next to Milan/Malpensa airport) was our first choice when looking through Booking.com.
They have smokers rooms, which is essential, if you smoke, if you don't - good for you (don't even start).  TV could be bigger and feature more channels, but all the rest was perfect. We got what we paid for.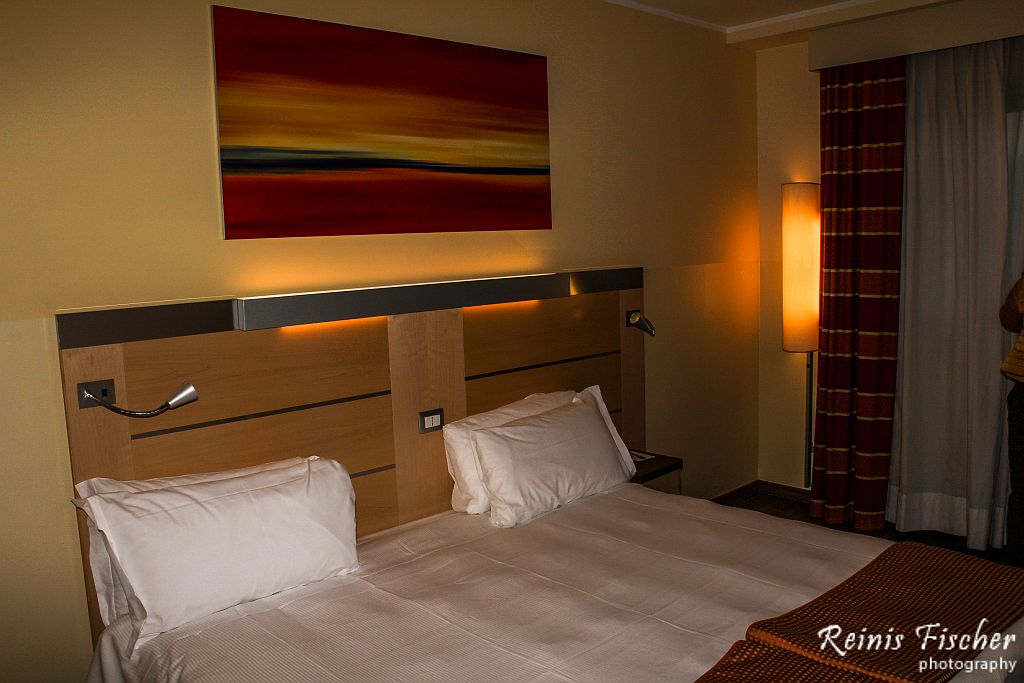 King size bed at Holiday Inn Express hotel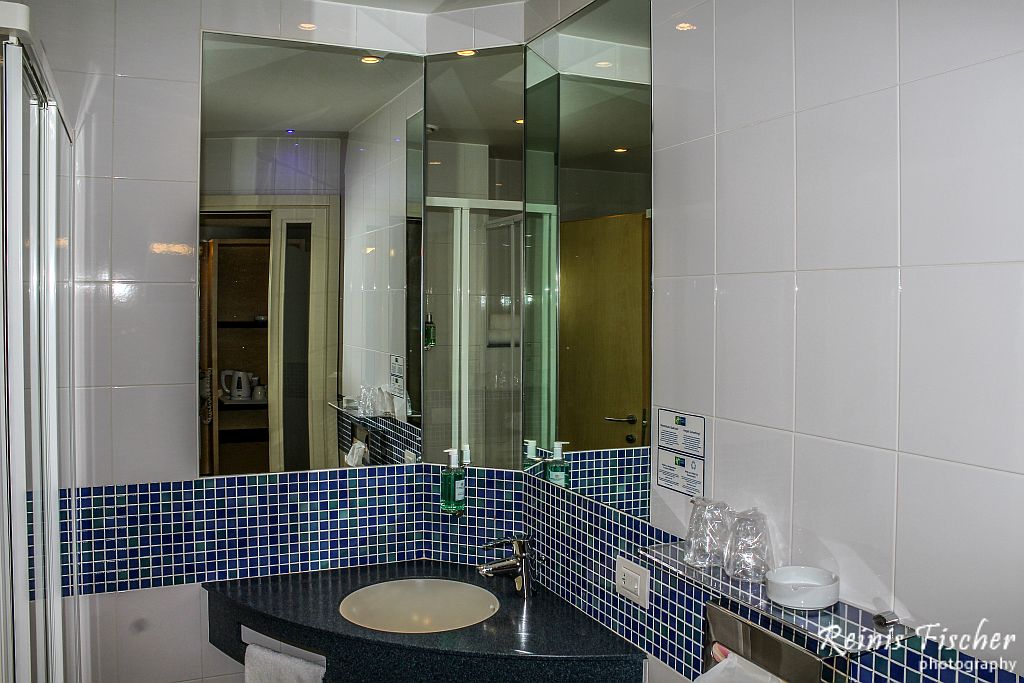 Simple bathroom with shower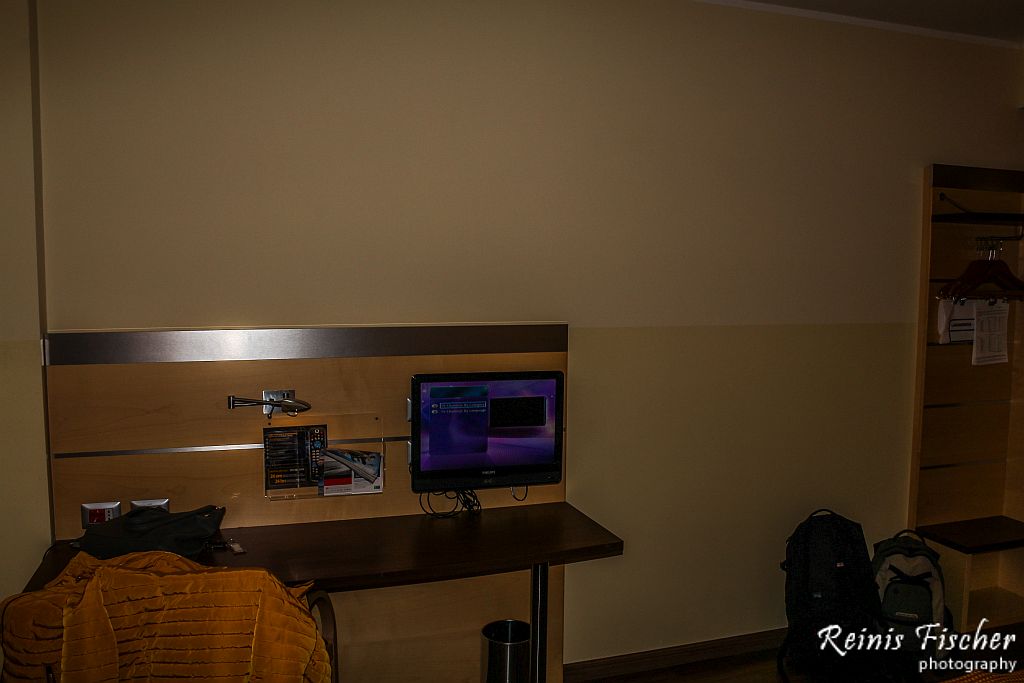 Small TV set at Holiday Inn Express Milan/Malpensa Airport hotel
The choice of TV channels was limited, but not a big issue actually, they have a high-speed internet access instead.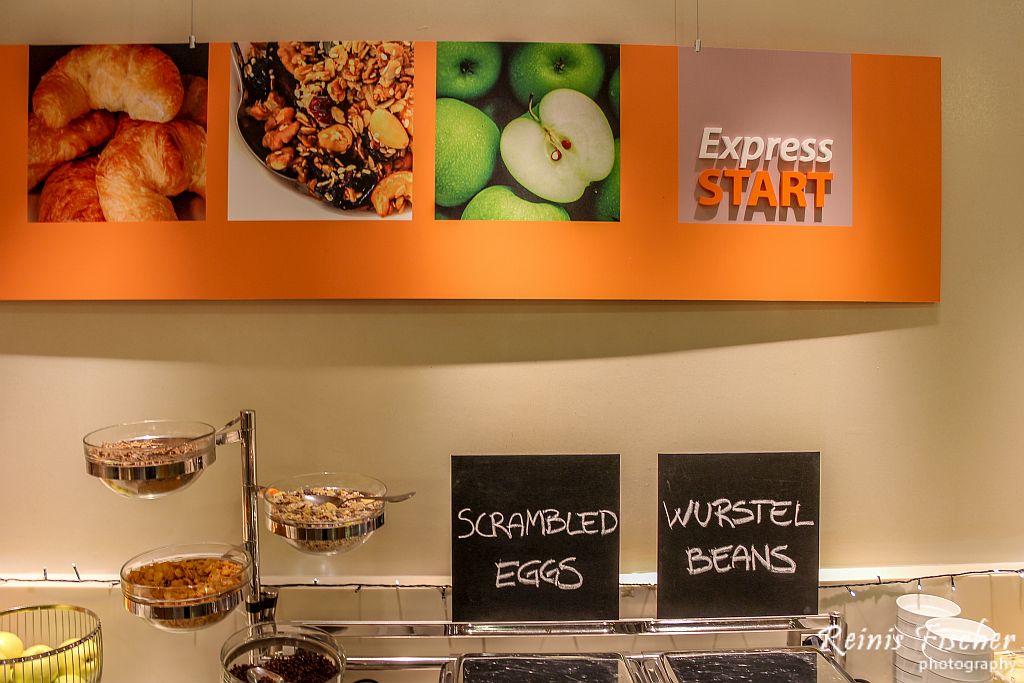 Wide variety of breakfast
Scrambled eggs, brioches, fruits, prosciutto e.t.c.. Really good breakfast here.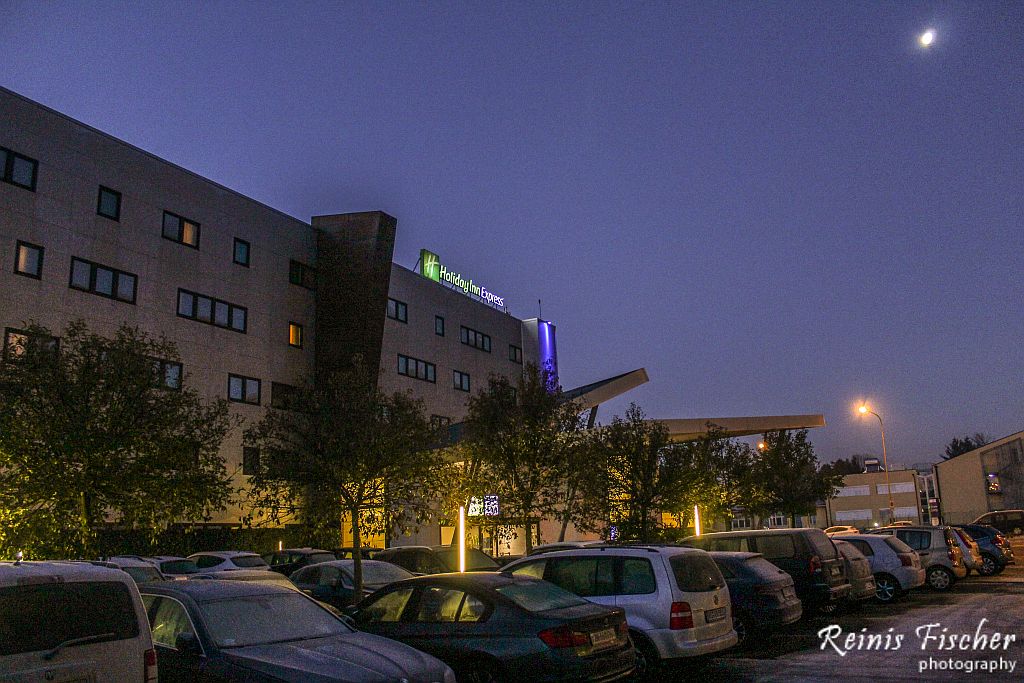 Free parking at Holiday Inn Express Milan/Malpensa airport hotel
The Bottom Line
We paid about EUR 50 for this hotel, and next I will travel to Milan/Malpensa airport area - I will choose this hotel again.
About hotel
Holiday Inn Express Milan-Malpensa Airport is a striking solar-powered building, with spacious rooms. It serves a hot and cold buffet breakfast. There is a shuttle service to/from the airport. Rooms feature hardwood floors, air conditioning, and a flat-screen TV with internet access and satellite channels. Each room has a tea/coffee maker and a bathroom with shower. The stylish bar is open 24 hours, and serves international wines and cocktails. A wide selection of cold and hot snacks, including sandwiches and salads, are available. The Holiday Inn Express Milan-Malpensa Airport has great public transportation services to the center of the city and Rho-Pero exhibition center. Parking is free. Book on Booking.com