Before arriving to Kutaisi I didn't search for any hotels online to book, just because of... it's Georgia. And in Georgia you can find a hotel once you are on site, and the best of all - I really like bargains, so...after we arrived at Kutaisi (we had a plane in next morning to Vilnius) and just left our Tbilisi - Kutaisi marshrutka opposite to McDonald's I was lucky enough I met a familiar taxi driver Nugzar.
In short I explained that I would love to get to the Kutaisi Old Town, and if he could recommend some reputable hotel for under 100GEL per night, that would be excellent. Nugzar suggested Hotel Edemi in the heart of Kutaisi Old Town, and here we were: meet hotel Edemi: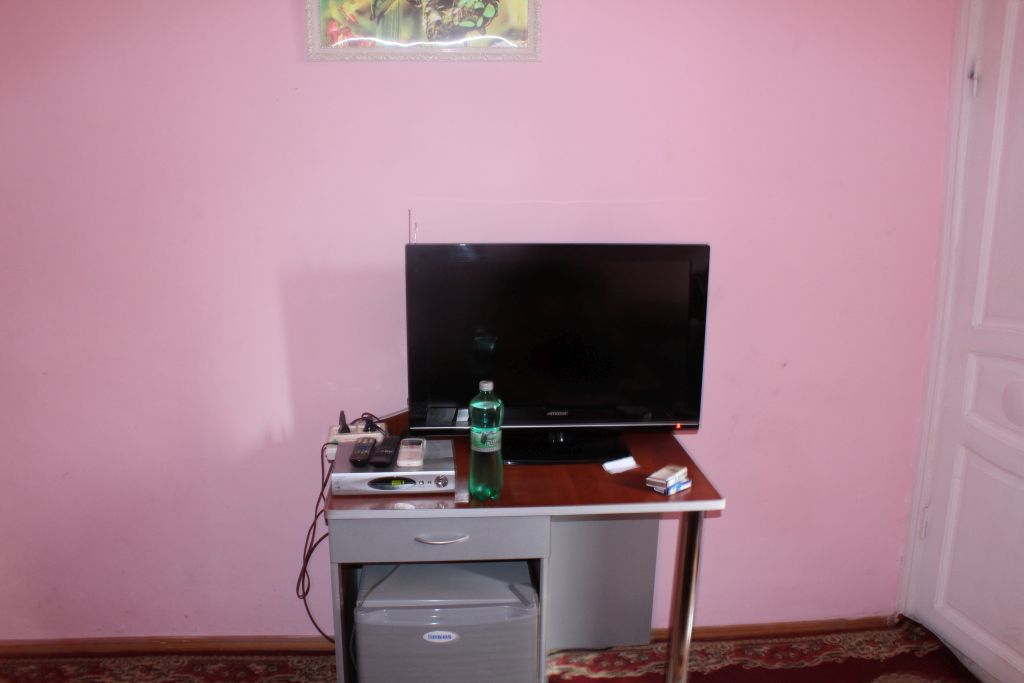 A TV set in Hotel Edemi
Well...it didn't worked actually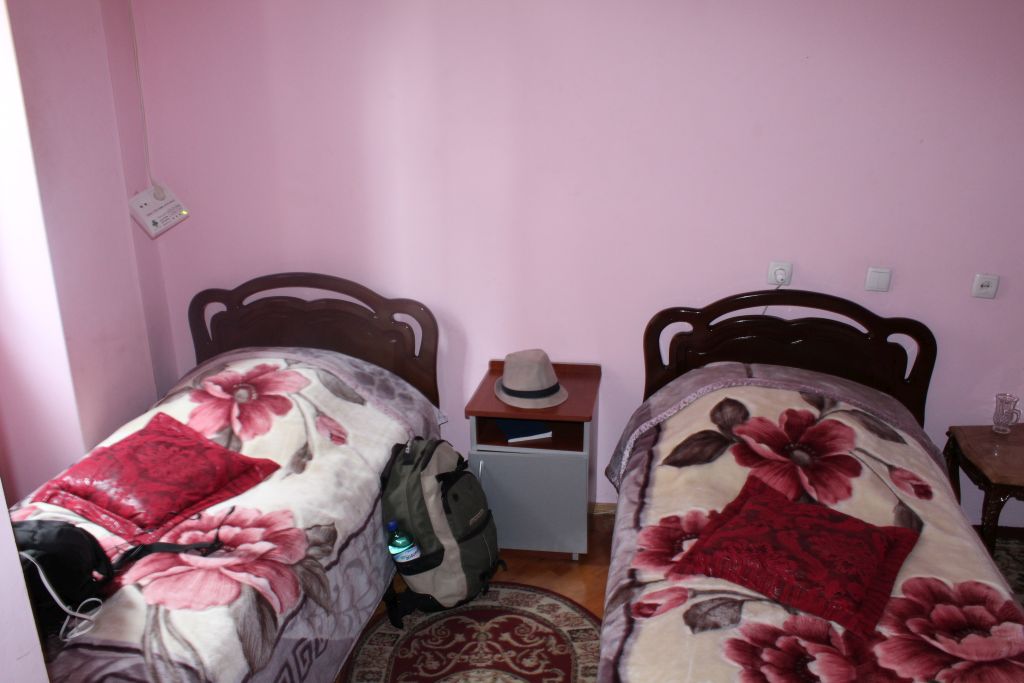 Beds at Hotel Edemi
They were clean at least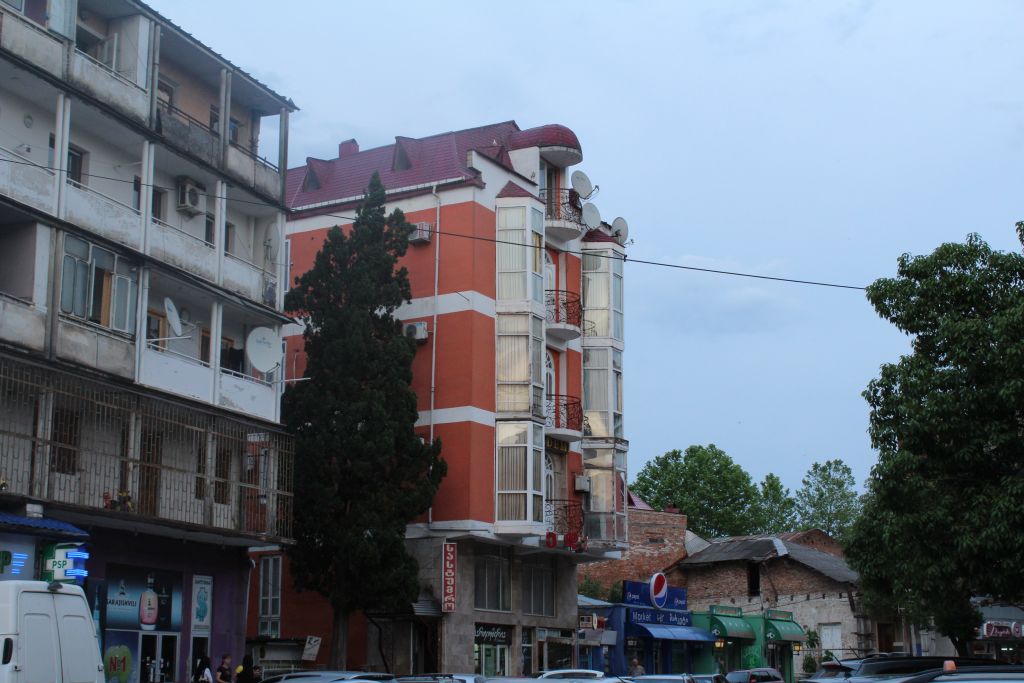 Façade of Hotel Edemi in Kutaisi
​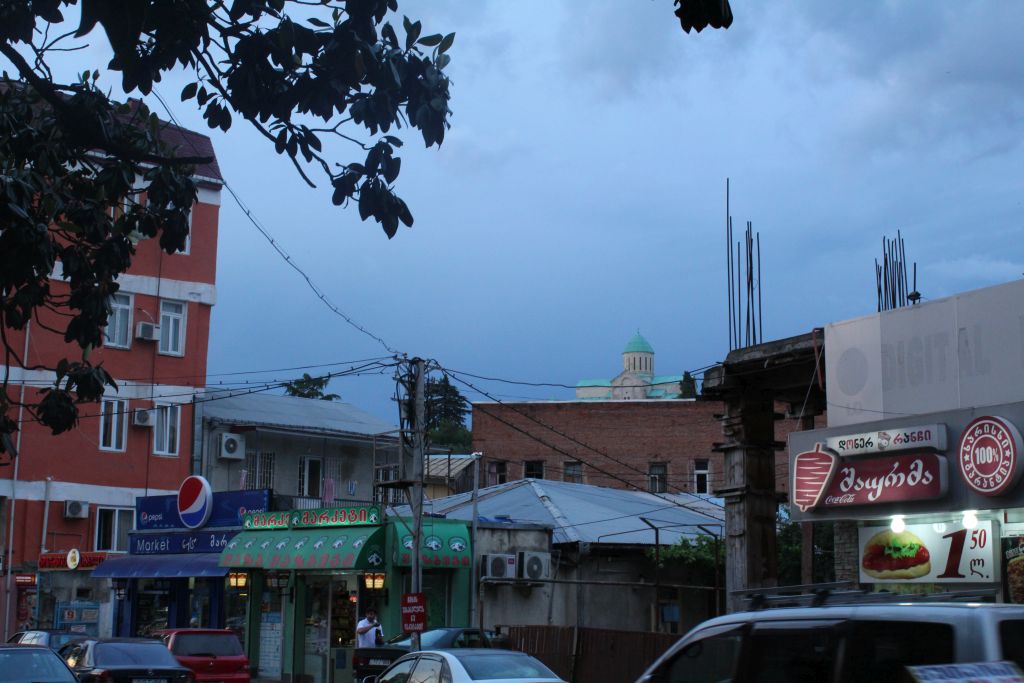 View to Bagrati Cathedral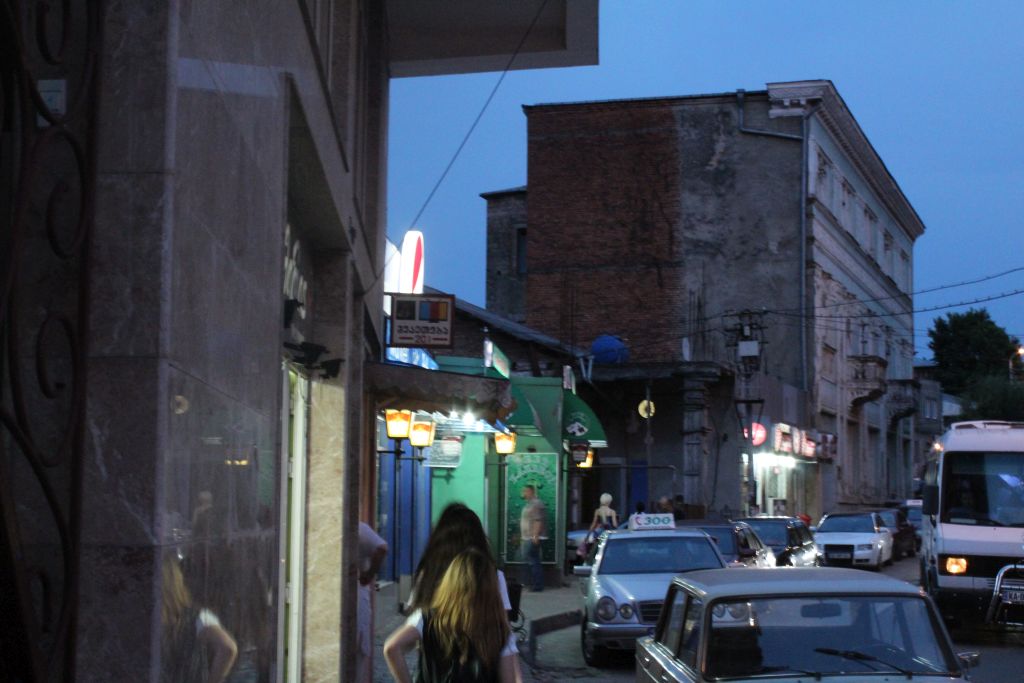 a lively Brosse street next to hotel Edemi in Kutaisi
Although I wouldn't call hotel Edemi a very reputable hotel I would rather call it a budget hotel, I managed to make a bargain here, and I got that simple room for some 50 Lari ($22 / EUR 20), and since we stayed here just for one night, it was a pretty OK. 
About Hotel Edemi in Kutaisi
Located just opposite the Drama Theatre in Kutaisi historic centre, Edemi Hotel features free Wi-Fi and a 24-hour lounge bar. The UNESCO Heritage 11th-century Bagrati Cathedral is 15 minutes' walk away.
All the air-conditioned rooms at Edemi come with a flat-screen TV. A hairdryer is provided in the bathrooms.
You can enjoy Georgian cuisine in the on-site restaurant, and local wines are also offered at the lounge bar.
The 12th-century Gelati Monastery is 8 km from Edemi Hotel, and Kutaisi Bus and Train Stations are 1.5 km away providing access to Tbilisi City.