Hotel Shamo in Gudauri actually is a very cosy guest house located close to Gudauri (in Kumlistsikhe village) not far from ski-lifts.
I first stayed at this hotel back in April, 2011, then again at the end of 2011, and finally we stayed here during our recent visit to Gudauri.
The default price per person at Hotel Shamo are about $50 per night. 2 meals (breakfast and supper) are included in price. Also a free transfer to and from ski-lifts as well.
Guests staying at Hotel Shamo can receive pretty good discounts at Gudauri ski rental points (ask for more details on site)
During your supper you will enjoy a great Kakhetian red wine (for free).
I believe the magic of this place comes from it's owner - Gela. Gela is a story teller, you will definitely enjoy chatting with him sitting next to fireplace. Gela knows everything what's happening around - ask Gela anything, and he will gladly help you around.
Another feature I like at this hotel/guest house - it's one of the few in Georgia, were it's kindly asked not to smoke inside. You will notice Thank you for not smoking signs all around yourself at Hotel Shamo.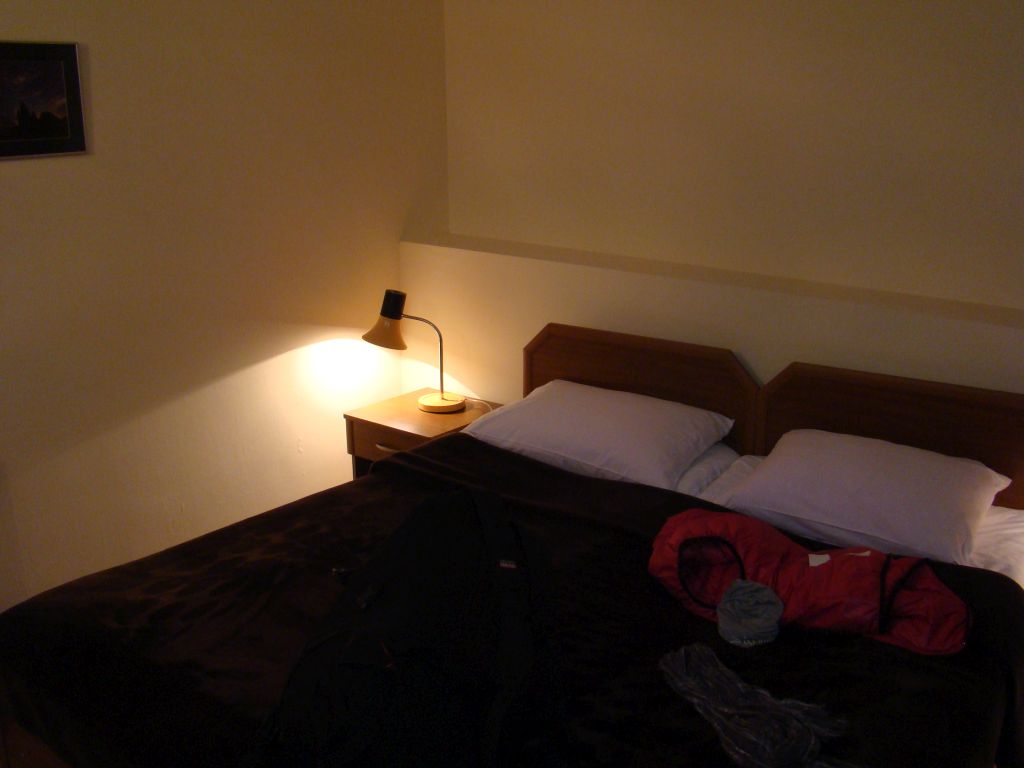 Bedroom at Hotel Shamo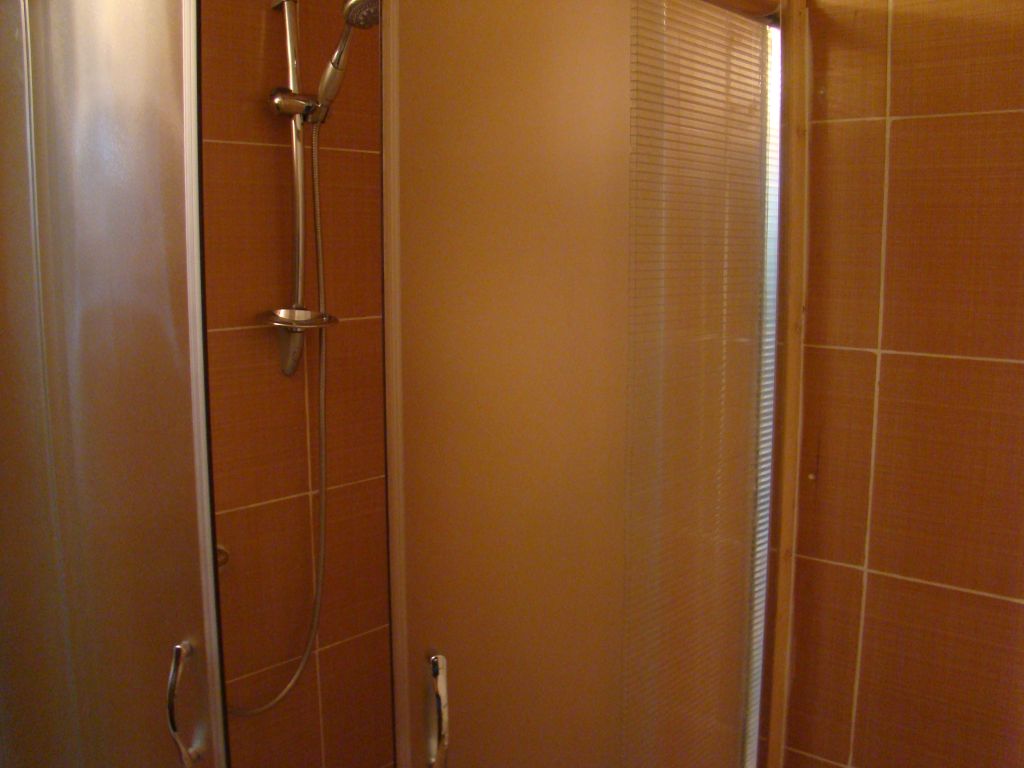 Shower
Hot water was all the time without interruptions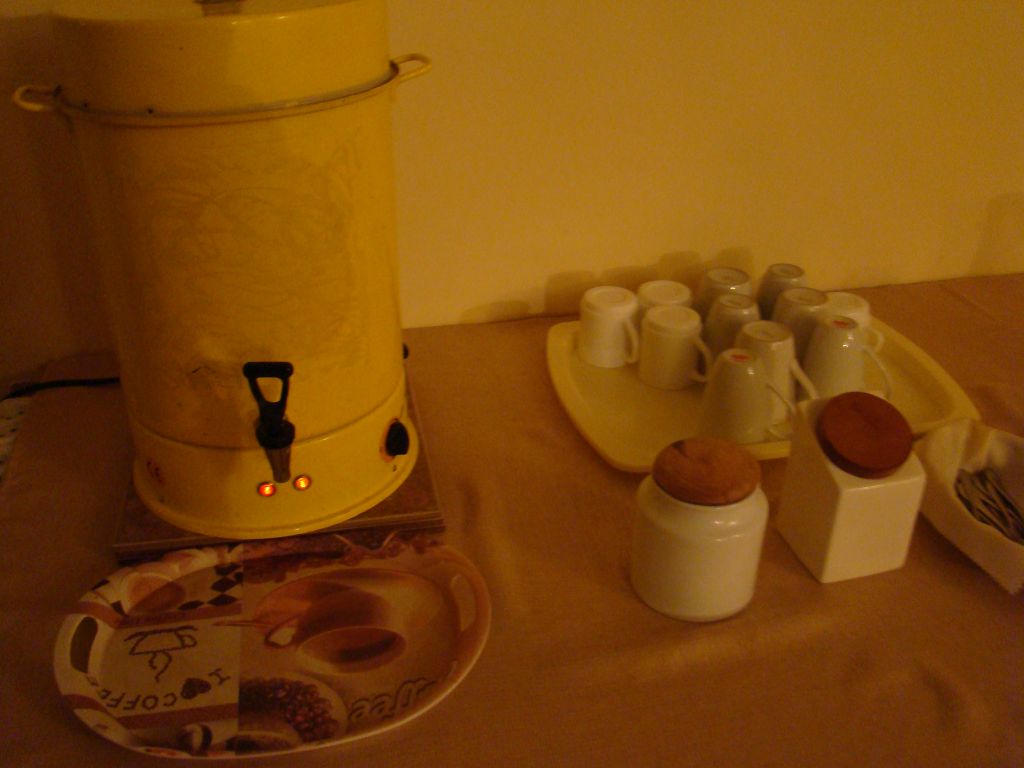 Free coffee & tea 24/7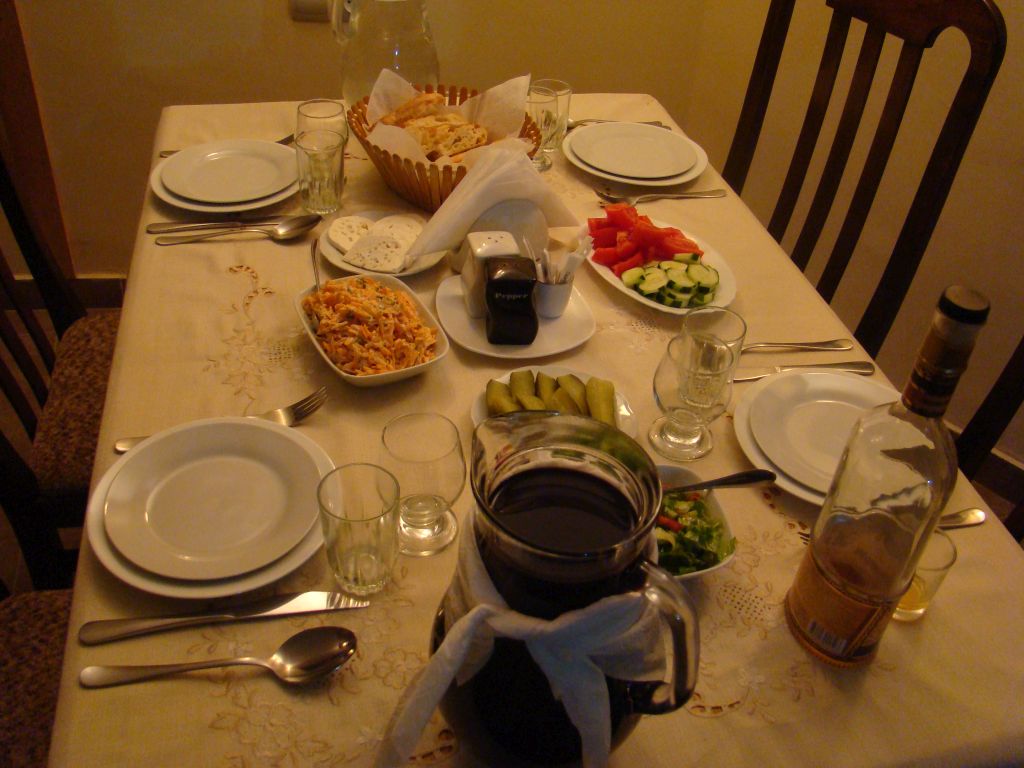 Supper at Hotel Shamo with Wine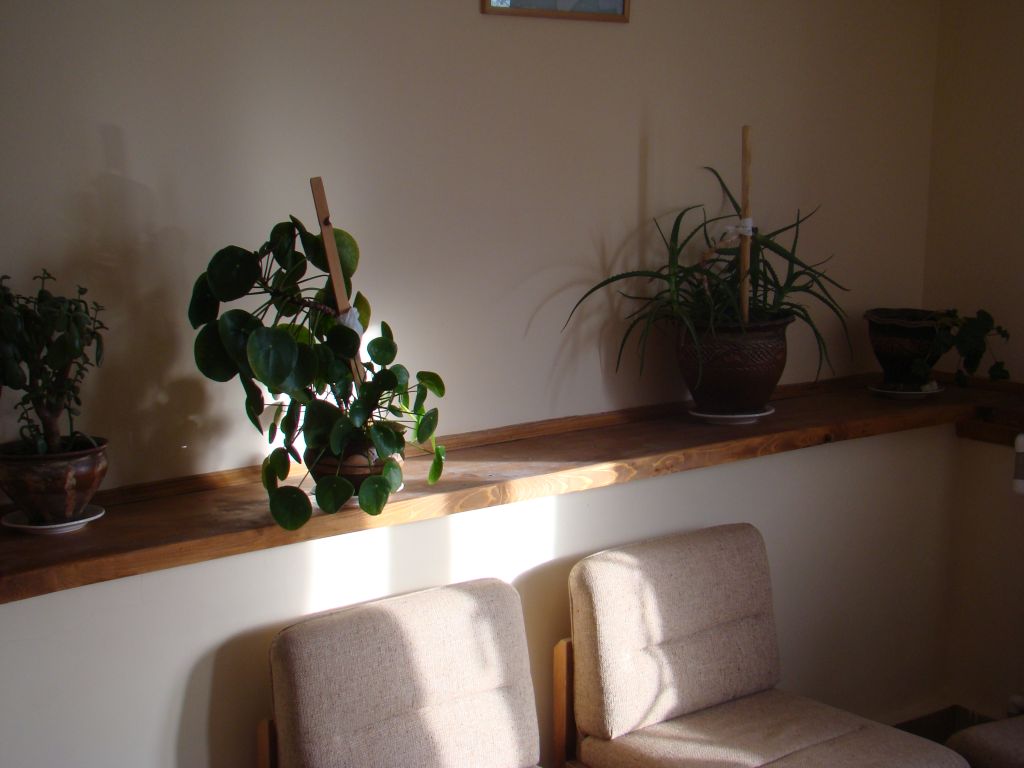 House plants at Hotel Shamo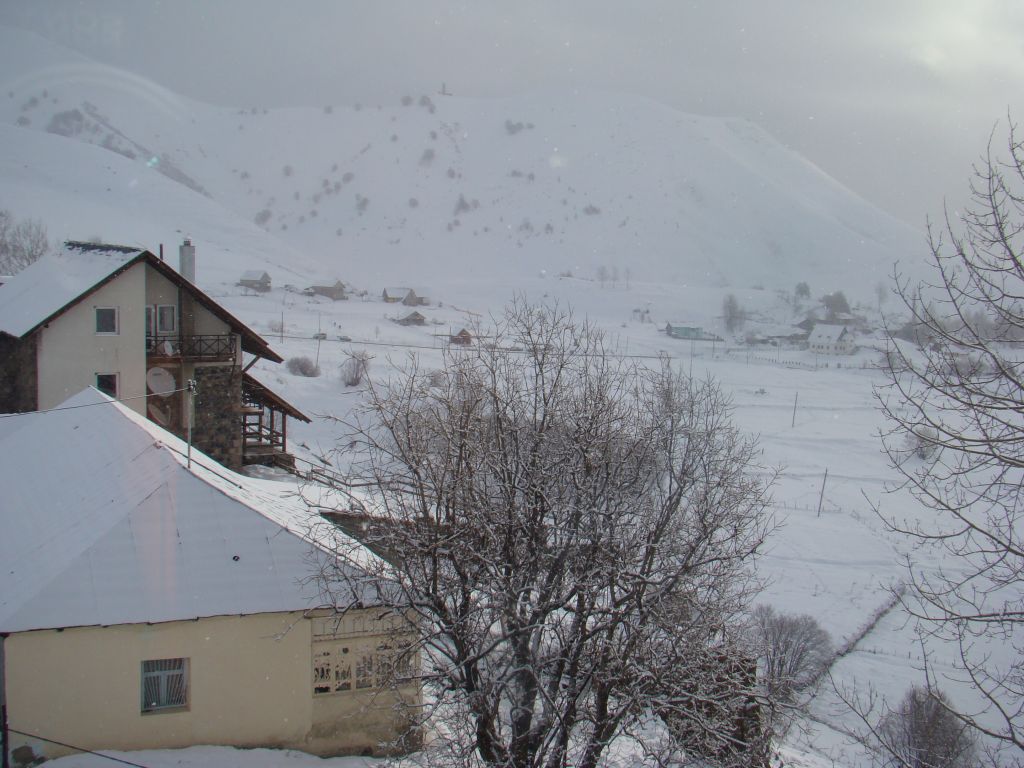 View from Hotel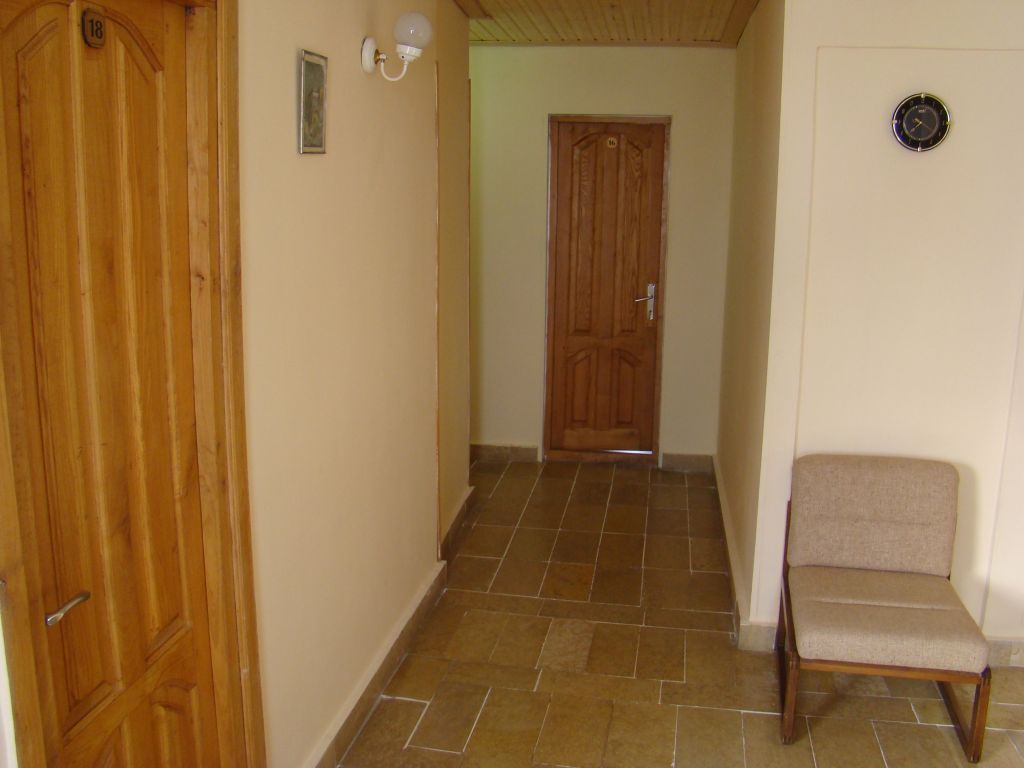 Rooms at Shamo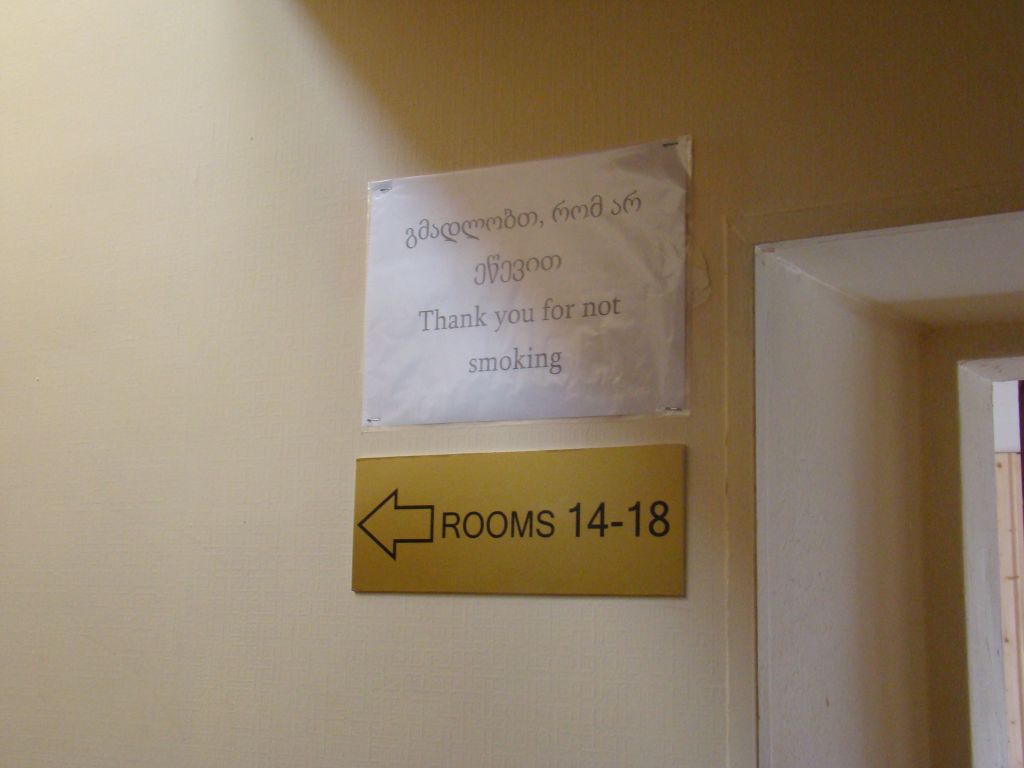 Thank you for not smoking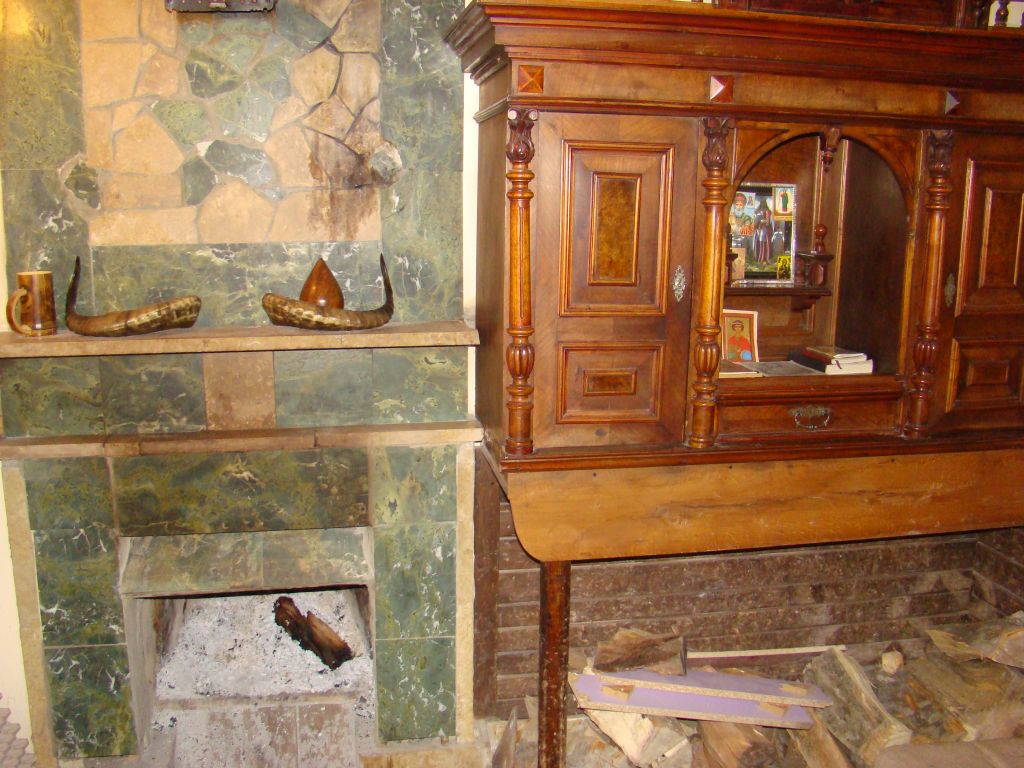 Fire place at Hotel Shamo
About Hotel Shamo
The "Shamo" hotel is in Gudauri, at 2000 meters above the sea level. It offers comfort and nice atmosphere, excellent service. 
People working at the hotel are at you service to make everything easier and available for you, doing it with smile and in a friendly manner. Having a long day of skiing on the best routes, you will find it appealing to be back to the hotel to relax and have fun. A bar, billiard room, Georgian cuisine are at your service. All of the first category - STANDARD, HB, Services to the funicular.
Gudauri is situated on the main Caucasian range not far from the Cross Pass on the Georgian Military Road, at 120 km distance from Tbilisi. In winter time Gudauri reminds a fairy tale miracle shining under the Sun rays. Even in a year scarce of snow, Gudauri has a guaranteed snow cover starting December till April. Snow cover is 1.5 meters at average on the  slopes. Being a highland resort Gudauri still is known  for its warm, sunny and still days. Slopes of Gudauri provide facilities for skiers of all abilities
Contact Hotel Shamo
Address: Gudauri, Kazbegi Region, 4702, Georgia Hotel "SHAMO"
Manager: Gela Burduli
E-Mail:
info@allgudauri.ge
Homepage:
http://allgudauri.ge
Administrator:  +995 595 501115
Mob: +995 599 500142
Tel:  +995 599 346364