Welcome to another photo review article, this time I will photo-review Hotel Trialeti Palace hotel in Bakuriani.
For a prelude - this was my second stay at this hotel during Christmas time second year in a row. You might find interesting my post - White Christmas in Bakuriani.
Though, I didn't find a way to book this hotel on booking.com, as usual we used local groupon clone site - hotsale.ge or vovovo.ge (search in both for deals, use Google Translate if needed). So we bought coupons on of the groupon clone sites and get a nice discount, in total making to pay 50GEL per person per day.
This hotel offer included in price 3 meals per day (Swedish table), they claim they have sauna (they do have sauna, but second year in a row, it didn't worked), so do they have indoor pool (haven't used any of them - because, never works)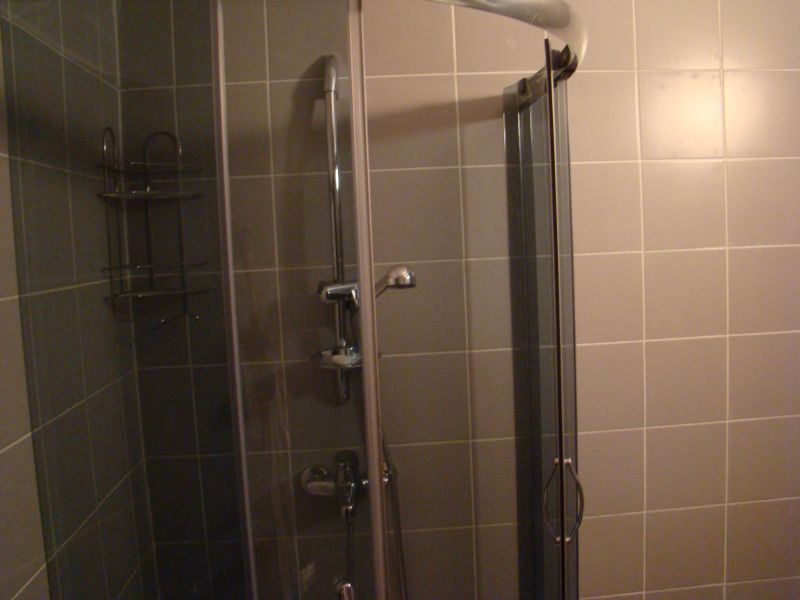 Simple bathroom at Hotel Trialeti Palace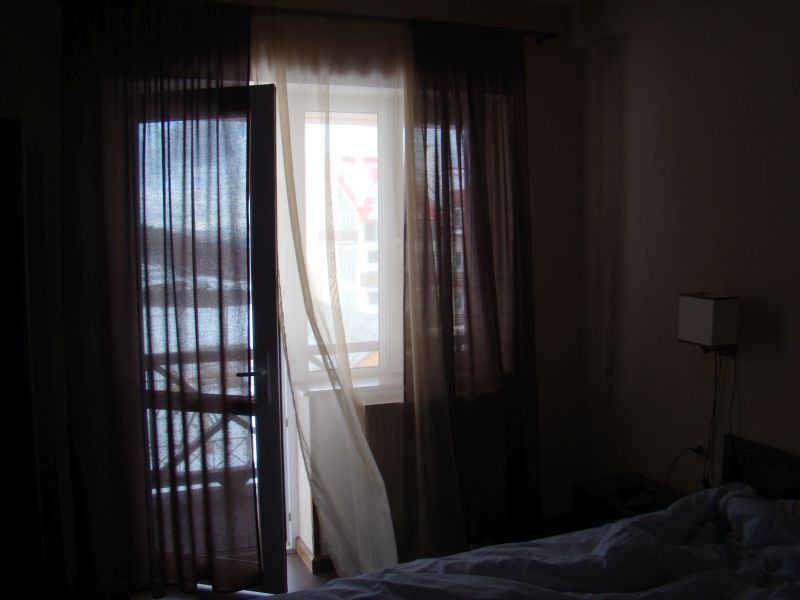 Room with a balcony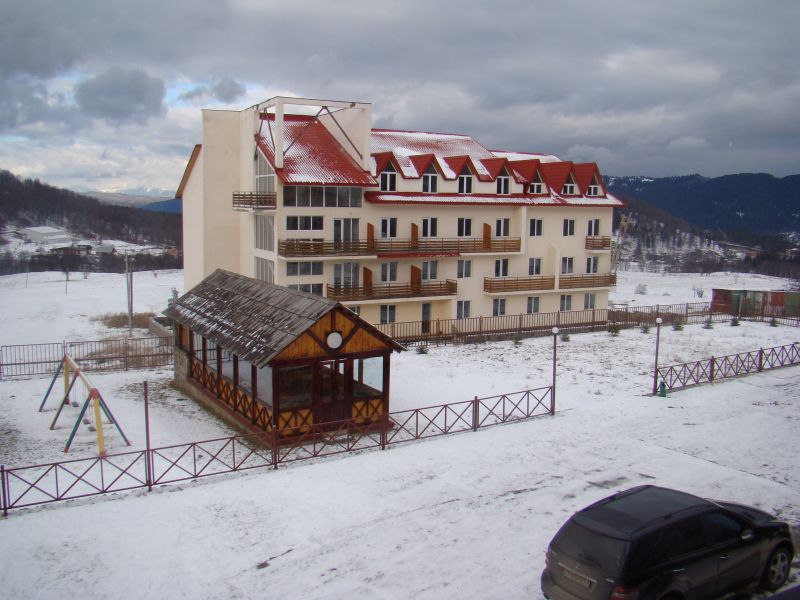 View from Balcony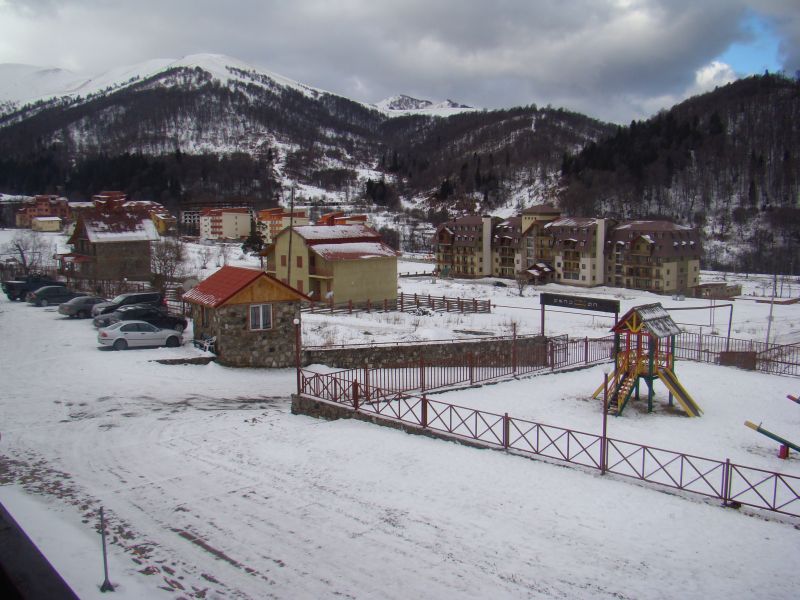 View from Balcony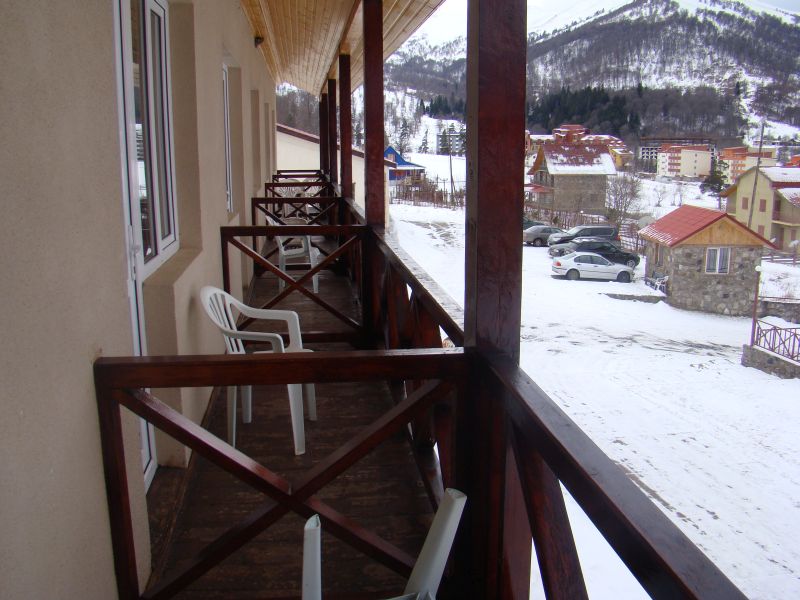 Balcony at Hotel Trialeti Palace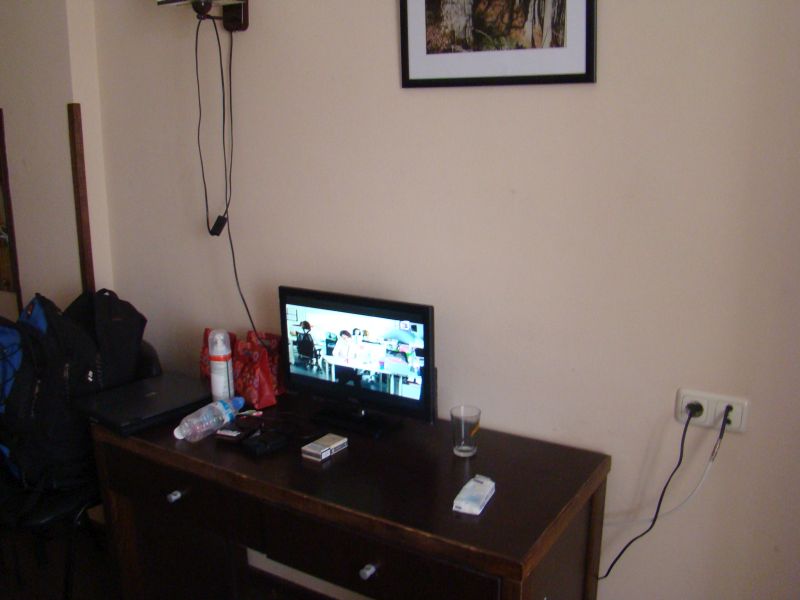 A tiny TV at Trialeti Palace hotel
Unfortunately no English language channels here, just Georgian and Russian.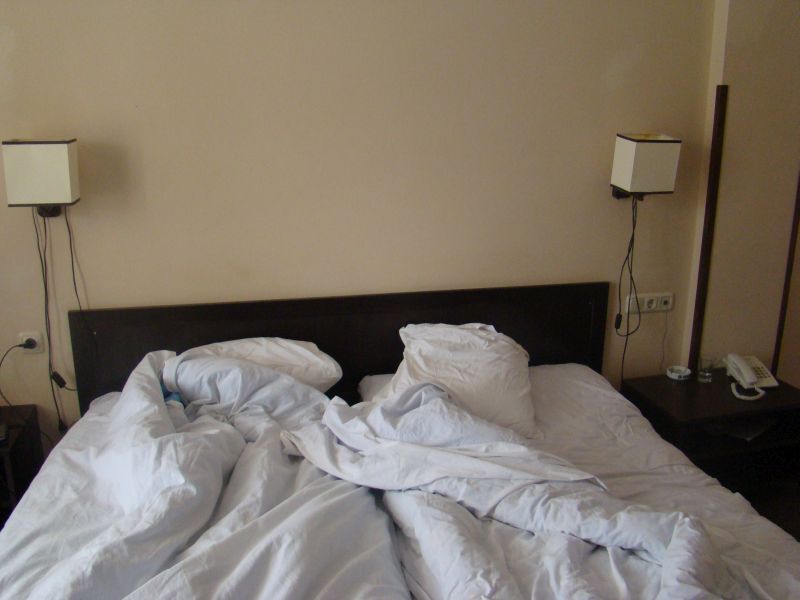 Queen size bed at Trialati Palace hotel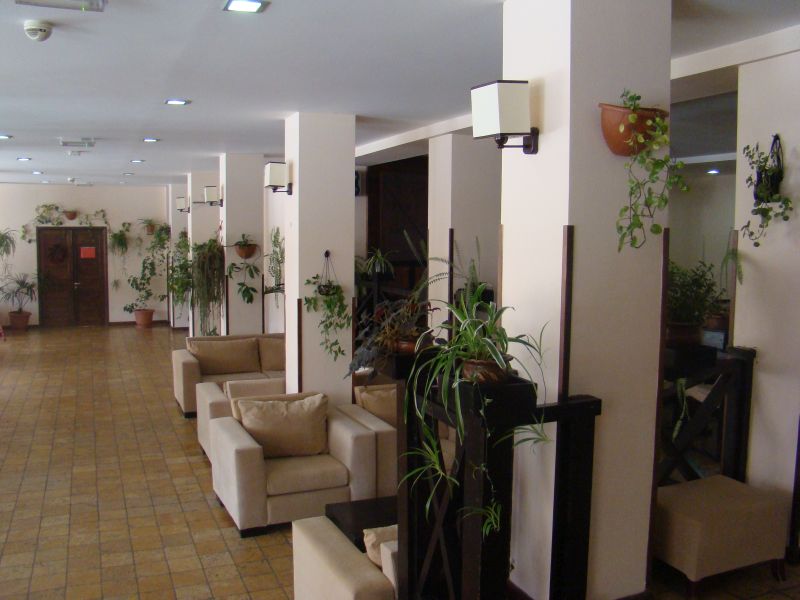 Lobby at Hotel Trialeti Palace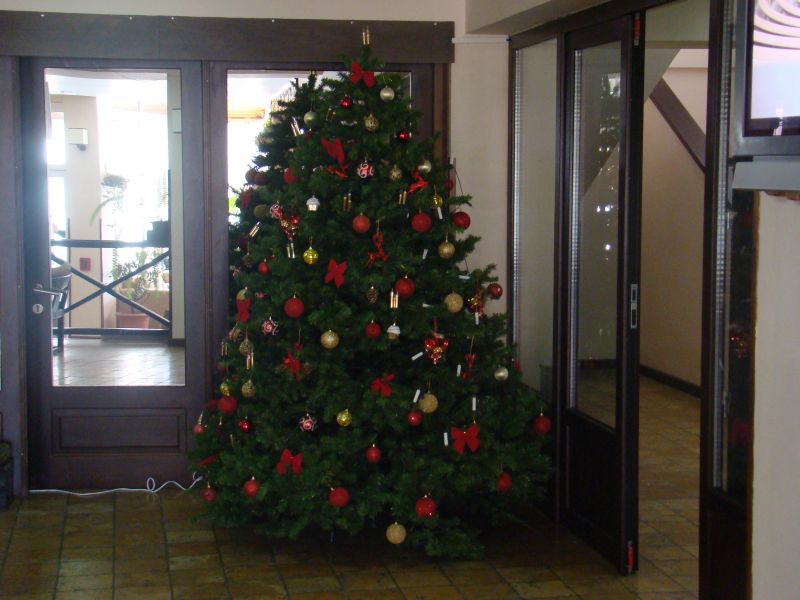 Christmas tree at Lobby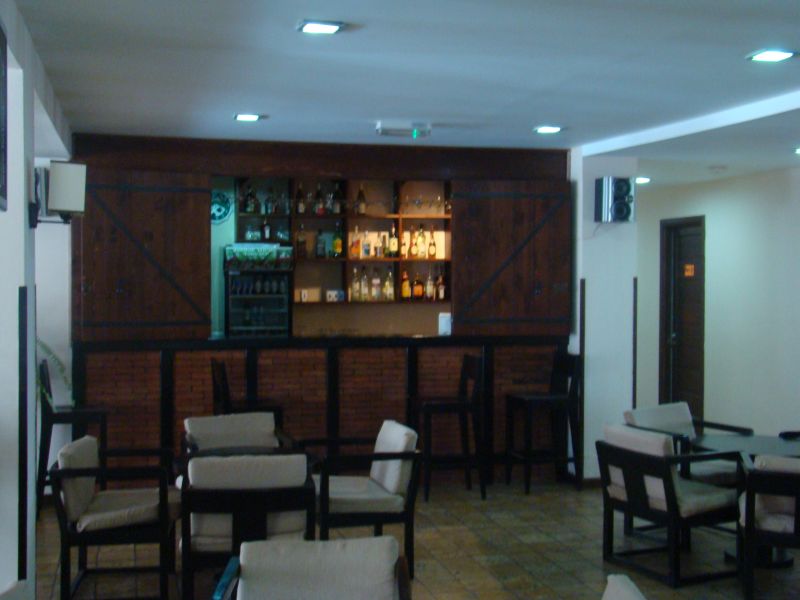 Bar at Trialeti Palace hotel in Bakuriani
That said - I can only add this - Trialeti Palace hotel is a budget friendly and I can recommend it,though you should beware of something might not work as planned thing to happen.
About 
Hotel Trialeti Palace Bakuriani
Best winter and summer resort in Georgian mountains.
Hotel Trialeti Palace is the only one in bakuriani with its own, 1700 m. length skiing track. Elevator with special pay. The hotel has ski depot reservoir only for Trialeti Palace Guests. Hotel offers ski rent. Rooms 43 comfortable twin-bedded rooms, 8 suits. All equipped with private bathrooms, international phone and cable TV. The rooms at first and second floors have balconies.