With this post, I'm starting a new series on the Doing Business in Georgia topic - opening and operating a profitable restaurant in Georgia.
Turns out - I'm not only enjoying eating at Tbilisi restaurants but now I'm also looking to open one. Well, my case might be a bit different as I'm more looking to open an online restaurant, the ghost kitchen also called the dark kitchen, serving orders online only. I have no idea where this journey will end, but one is for sure I'm looking to enjoy the road as much as possible. 
Anyhow, once I was able to visualize and formulate what I want to achieve, I started to explore what steps should be taken next.  Finding premises, registering a business, hiring staff, last but not least - food safety. Georgia is known as a country of easy-to-do business. so I guess opening and running a restaurant shouldn't be a brainer.
At this step, I could probably start looking to hire some local law firm, but I decided to learn as much as I can and visited the National Food Agency website to learn more about food safety measures and requirements. There is a lot of good read on that website, if you are up for opening a restaurant in Tbilisi and just like me looking into a section about food safety, make sure to visit the website and familiarize yourself with the content.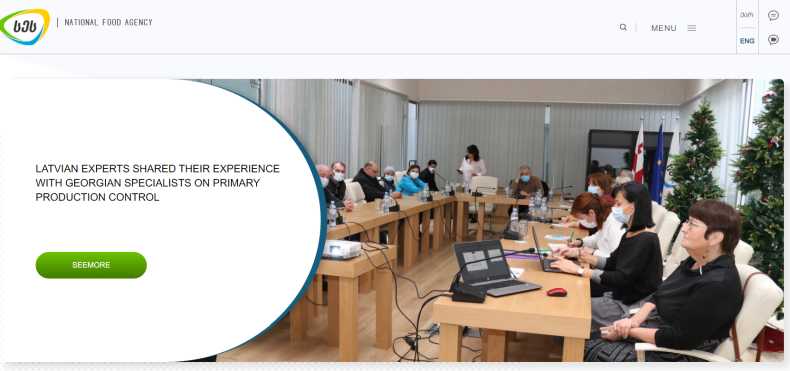 I noticed there is a chat option available on the website and without hesitation and in plain English started a little but useful conversation with one of the agents. Here  I paste our conversation fully.
Thank you for contacting the operator and we will get back to you soon (2022-01-21 10:34:22)
Tamar: Hello, how can I help you?
Reinis: Hello! I'm interested in opening a food on delivery only. What are the requirements and where should I fill some forms for food safety?
Tamar: What kind of product are you going to produce?
Reinis: pizza
თამარი :first, you must register as a business operator in the public register, as well as with a reference to the activity in the register of economic activitie
Tamar: next You should read Resolutions: 173, 3014
Tamar: this resolution can see nfa.gov.ge
Reinis:okay, thank you! Have a nice day!
But then the nice operator continued
Tamar: The introduction of "hasp" is also important
Reinis:hasp?
Tamar:yes 
Tamar: The Hazard Analysis and Critical Control Point System (HACCP) is a food safety system that is mandatory for all facilities;
Tamar:You can also introduce Hasp in accordance with the law or you can invite specialists.
Reinis: can you recommend some specialists?
თამარი: you need to find a specialist because Representatives of the National Food Agency do not introduce this
თამარი: You can also go to the National Food Agency to write an application and then the inspectors will consult you on the spot. The service is paid which you will find in Resolution 59.
Reinis: okay, thak you!
Tamar: have a nice day.
 
So, here you go some info to kickstart this process - Look for the Resolutions: 173, 301 and also implement hasp or HACCP