Kopala Bowling is a bowling centre located in suburbs of Tbilisi, mountainous village Tskneti.
This is one of the few places in Tbilisi where to play bowling. The prices here are a little bit expensive, but not too pricey. 
As usual for taking photographs I'm using my Samsung phone and using Instagram (then taking them from Instagram and adding to posts - you can read a blog post on how I turned my Instagram account into a photo blog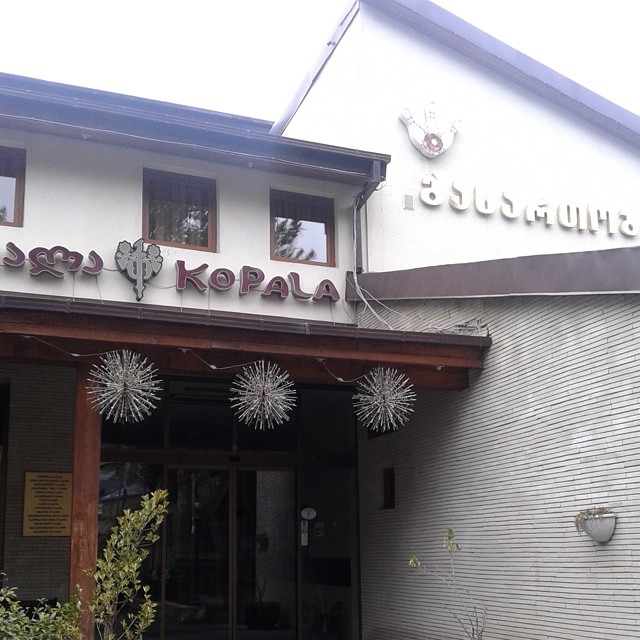 Entrance at Kopola
Kopola is not only a place where to play bowling, actually Kopola is a hotel with bowling and other entertainment facilities inside.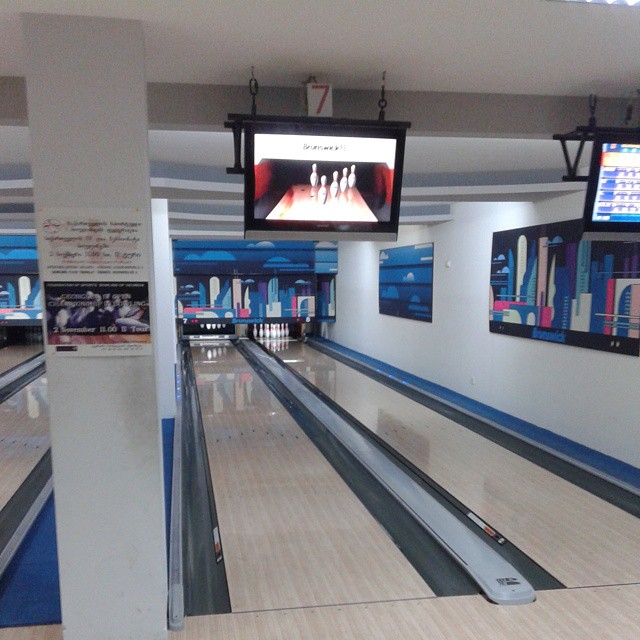 Bowling track at Kopola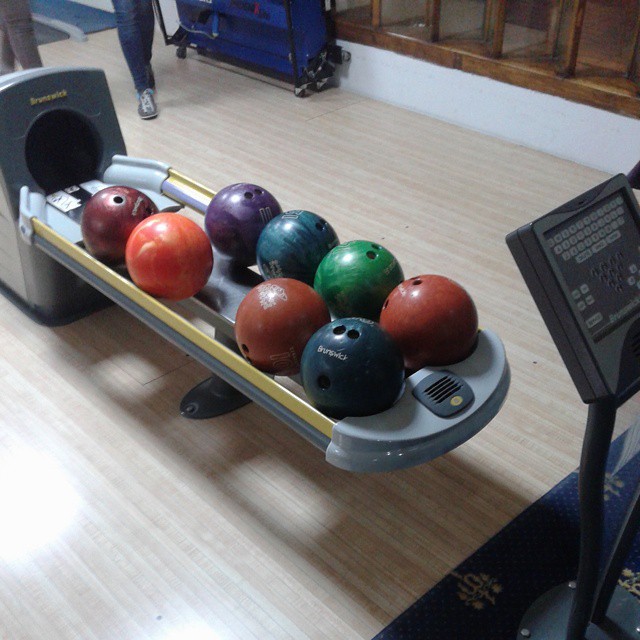 Bowling at Kopola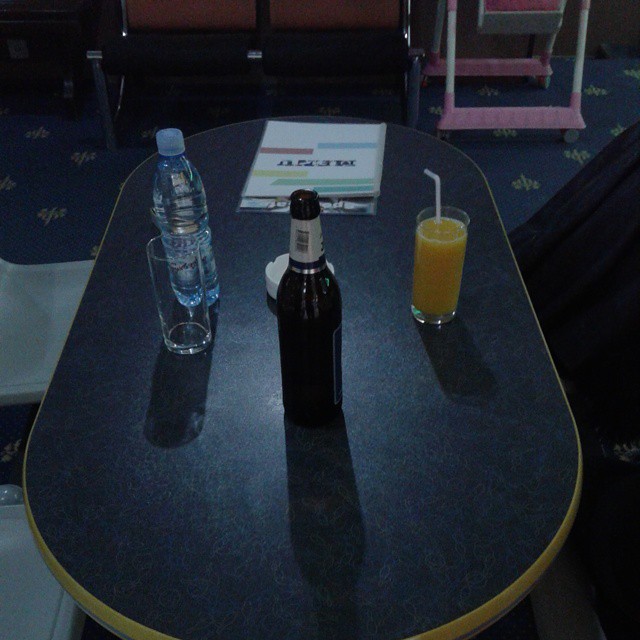 Drinks at Kopola Bowling centre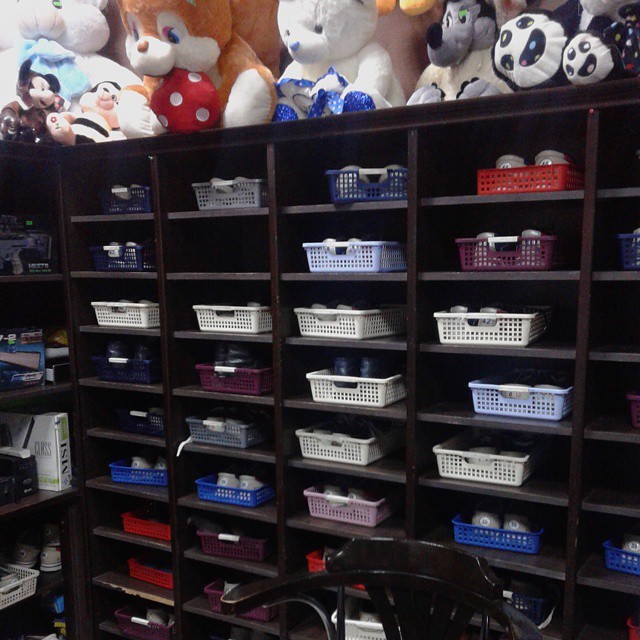 Shoes shelf at Kopola Bowling Centre
Prices:
For bowling 1 hour working days: 20GEL
For bowling 1 hour weekends: 40GEL
Turkish coffee at cafeteria: 3 GEL
Overall prices seems a little bit too high, but in good company in weekends it's fine.  
About Kopola Bowling Centre
The entertainment and Bowling center "Kopala" is situated in downtown of Tskneti resort area, which is fifteen minutes drive from Tbilisi center. It is comparable to European highest-level standards with its contemporary equipment and guest service. It is the interesting place for adults as well as for children, for both newcomers and professionals. Bowling is the competitive to traditional means of relaxation such as restaurant, dancing halls, movies and computer games. Kopala Center also has a billiard club, entertaining machines, fitness center, swimming pool, sport bar, comfortable hotel rooms, and of course all in low prices that create ideal environment, where we offer you the splendid opportunity to get a maximal pleasure and satisfaction.