Welcome to the second post in home remodeling series, today I will write about thing called - lawn mowing (I prefer using word grass) with a tool called scythe. It has been a while before my first post about our new property - a house, a really bad managed house we inherited. The thing why it took us so long is - it took us some 2 months to decide - will we seriously do anything with this house or probably let's just leave as it is and come back to Georgia or any other destination in the World?
After 2 months of intensive thinking, arriving on site (our house) everyday, drinking coffee on it's so called porch - we finally get a grip and decided - yes, let's do this, let's build our dream house. Although our minds were busy figuring out how to change a roof for this place, there was another obstacle - the grass.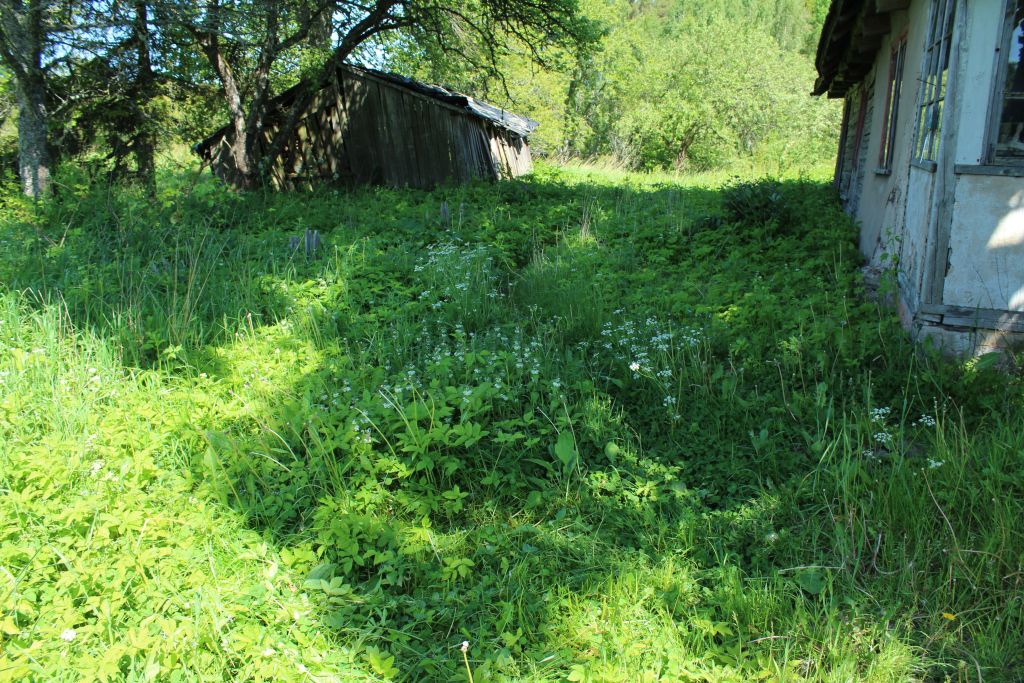 Home front overgrown with grass
Ahh, those 2 months of us trying to figure out what should we do next were excellent time for grass to grow and overgrown.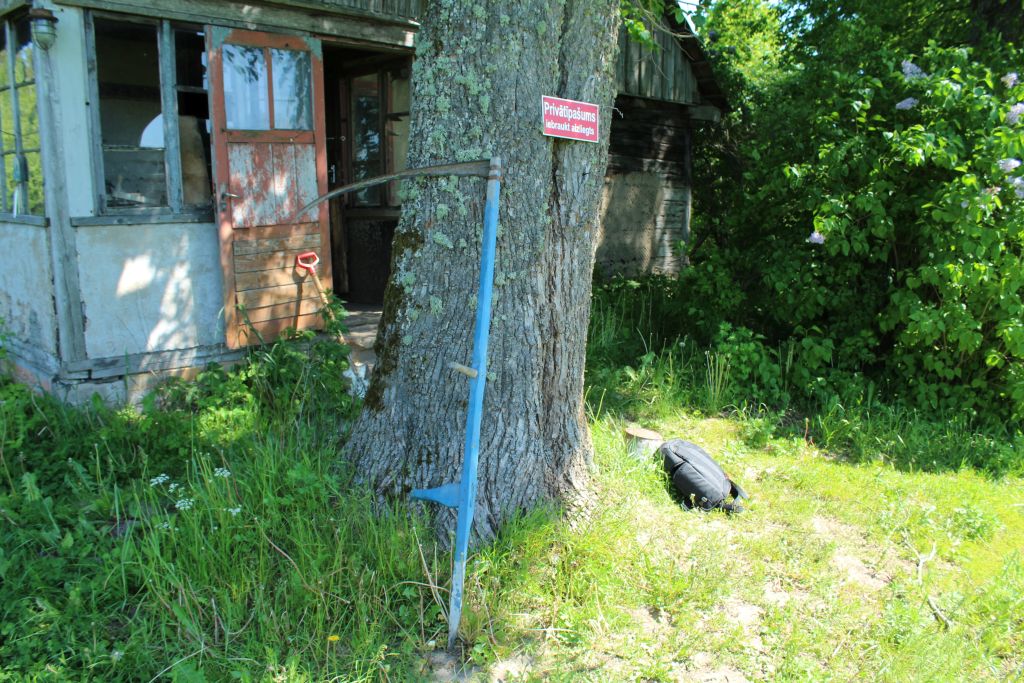 A scythe
All we had at that time was pretty old but in working condition scythe and my childhood memories of remembering that I have seen this tool in action.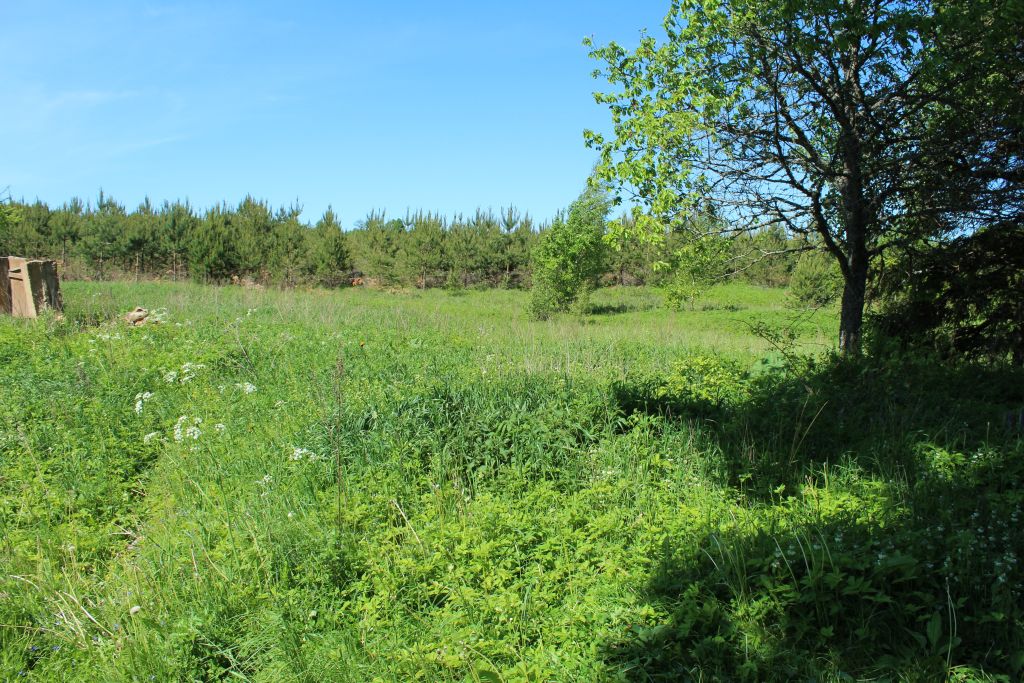 and we have a huge territory to move that grass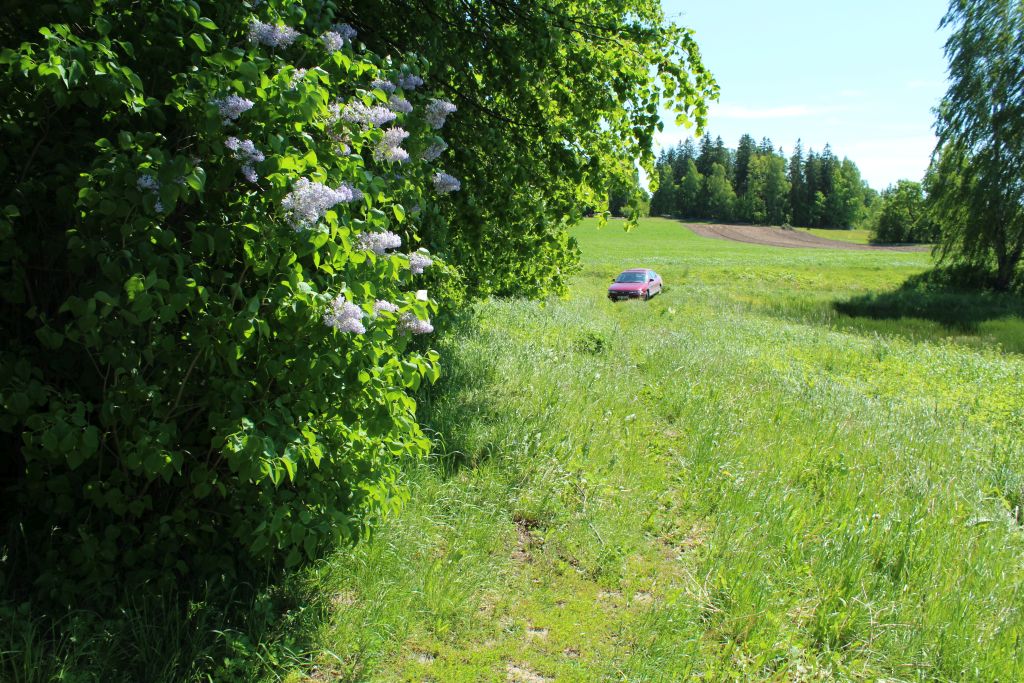 We barely can see our car parked at the end of the road
Did I just said a road? I cant see any road there! Ahh, it's just overgrown with grass.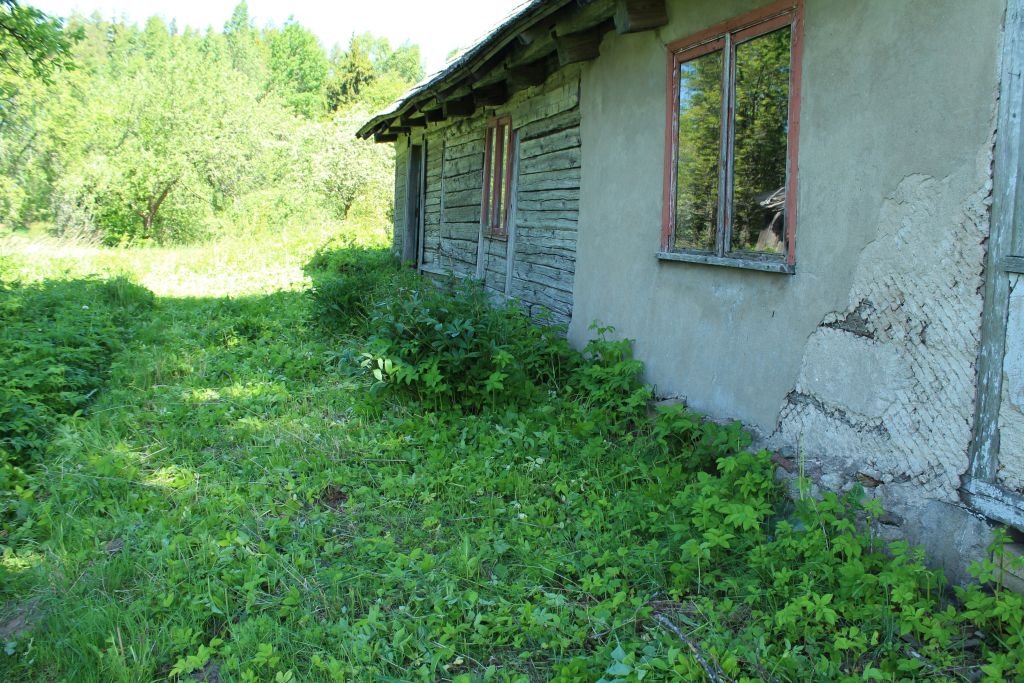 First results of moving the grass
Looks much prettier,right?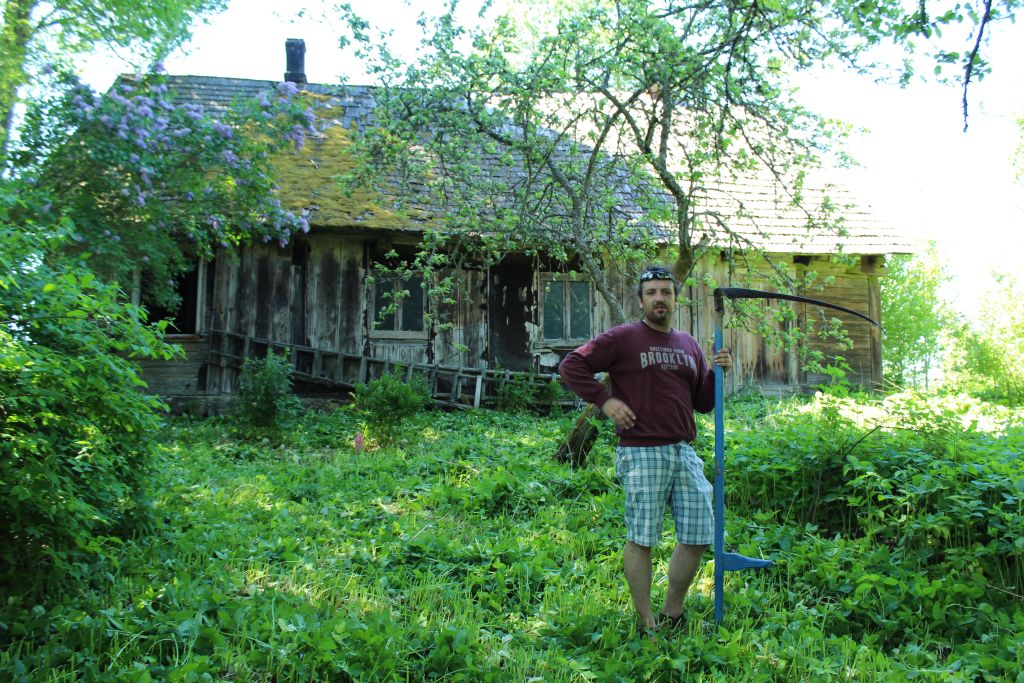 Author of this blog captured in action - moving grass
The bottom line
Moving grass (lawn) with a scythe is a damn hard work to do. As one guy latter told me - buddy, it's 21st century and you just don't use scythe, there are other much modern tools to get rid of the grass.And he was right, but I must say - moving grass with scythe at our rural house just led me to fell in love with this house just more, after this lovely experience we stopped to doubt, do we really need this property. We just not only need, we must do our best to upkeep this place.