Just shortly we landed at Milan/Malpensa airport and stayed at lovely Holiday Inn Express hotel, in the next morning we started to head to Genoa. Unfortunately I did not paid much attention to all the small town lets located next to the sea, and know by writting these lines I wonder what names does actually these lovely places bear. 
The fun fact - we stopped in Genoa for just 5 minutes (and we even didn't know back then that we are actually in Genoa. But hey we got some amazing pictures here. All I can recall now , we did a driving from Milan to Lucca (we left Milan in the morning, and arrived to Lucca in the evening). I can draw parallels of this drive with our Roses to Cadaques drive in Spain (at the end of 2014)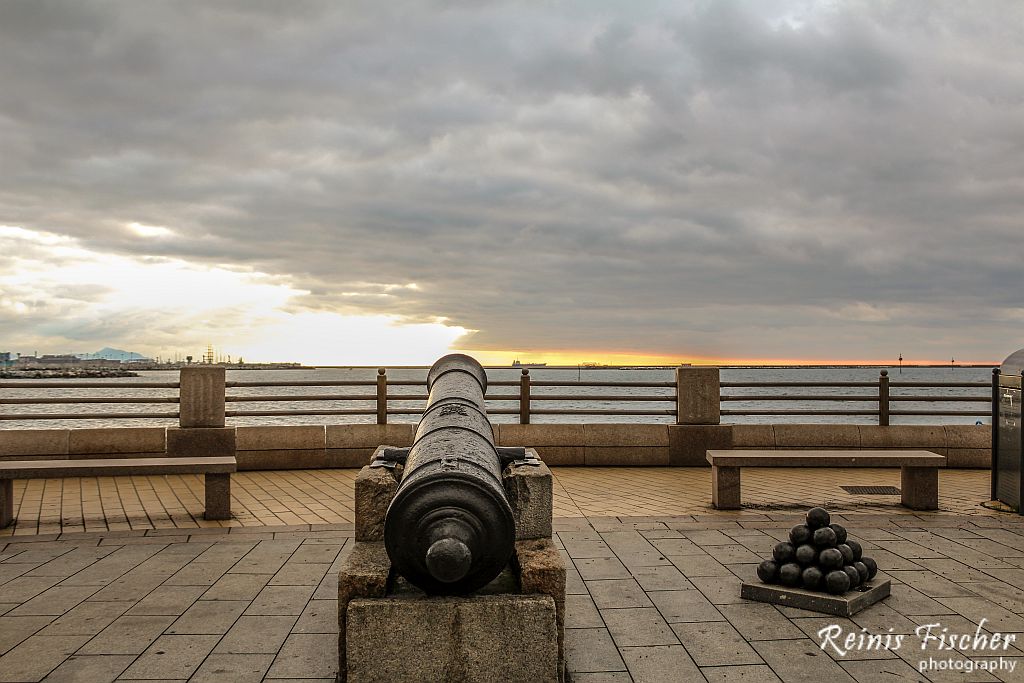 Canon at Italian Riviera 
It was a cool 5 minute stop in Genoa in a small square next to the sea  to make some great pictures.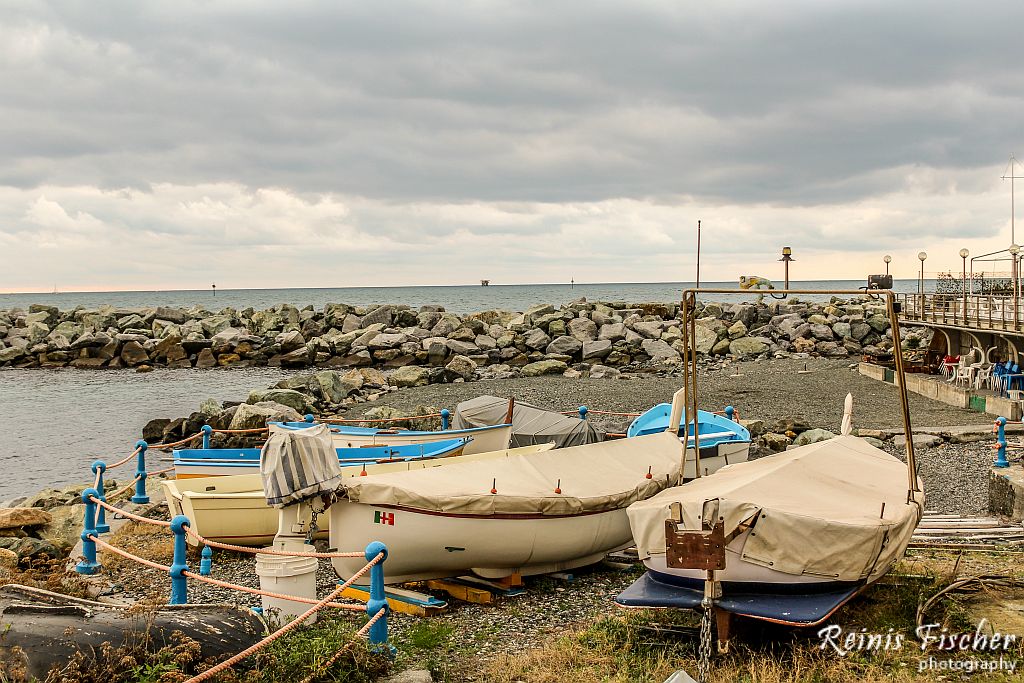 Boats in Italian Riviera
I felt blessed because of this short stop here - I found finally inspiration for my photography.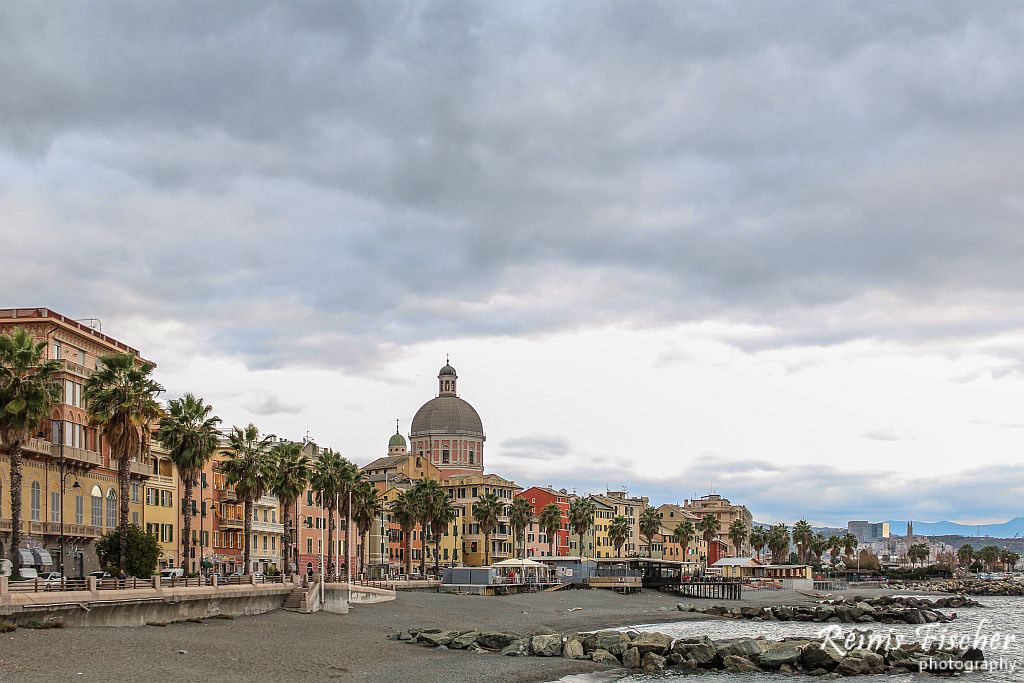 Genoa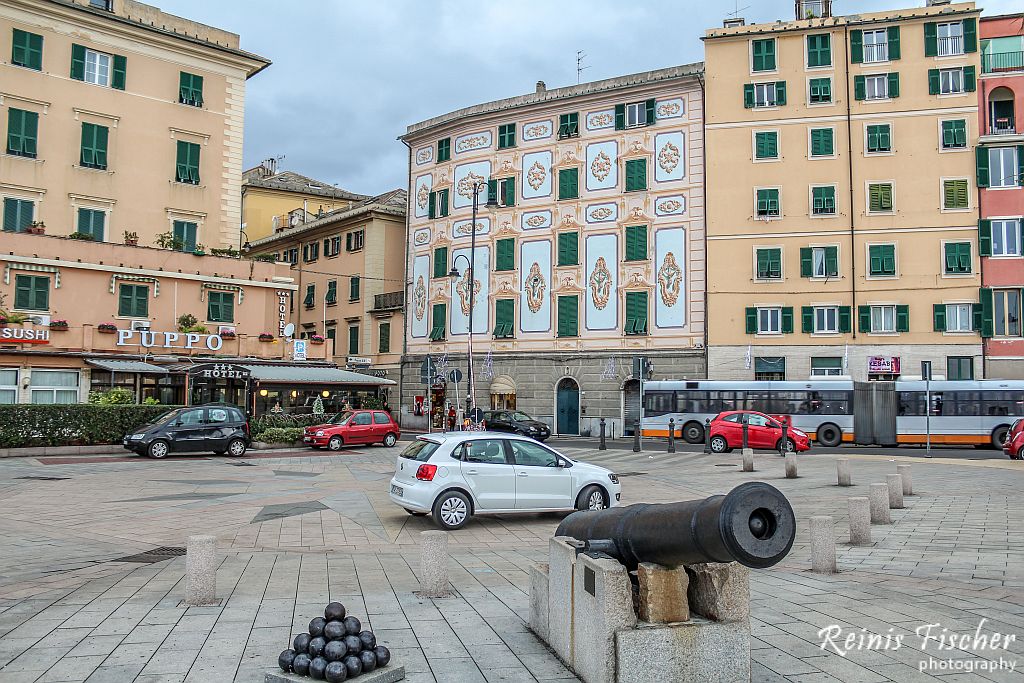 Our Volkswagen Polo parked next to Puppo hotel in Genoa
After this short stop here we continued our road near sea to drive to Italian resort towns, one of them was called Portofino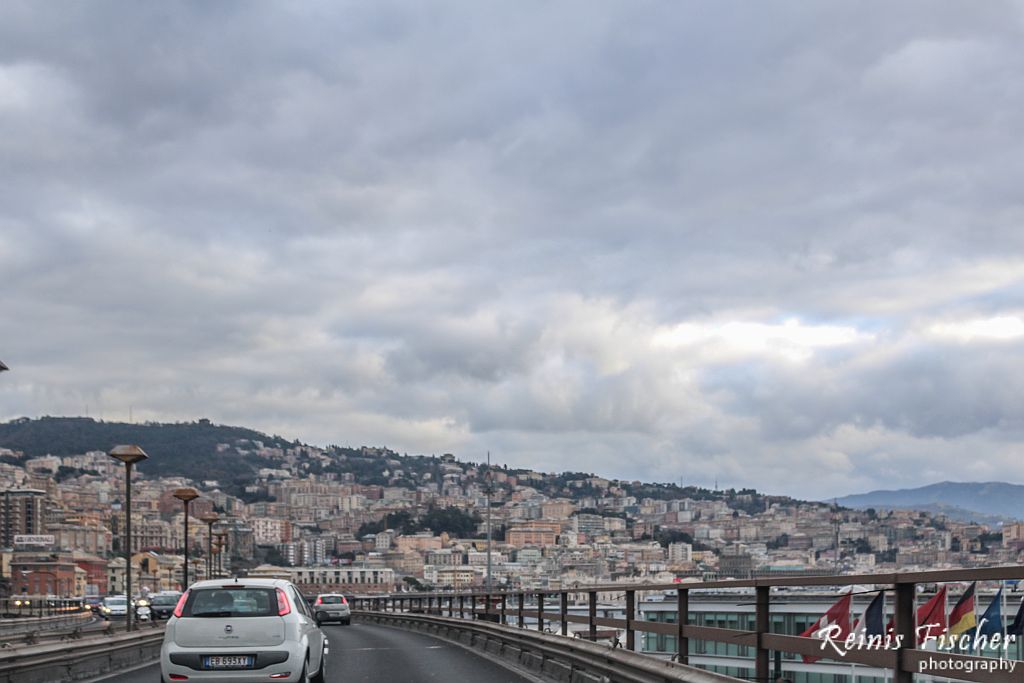 Driving around Genoa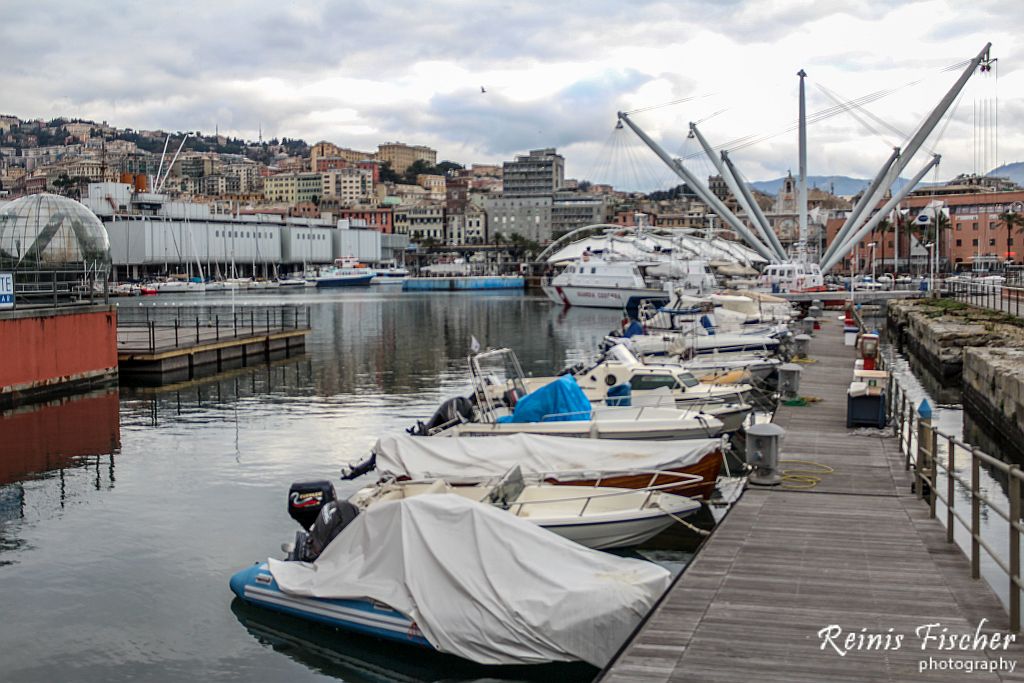 Boat decks
After some 20 minute driving we made a stop at another place, where boats were parked. Hard to tell, was it still in Genoa or not. But views were amazing.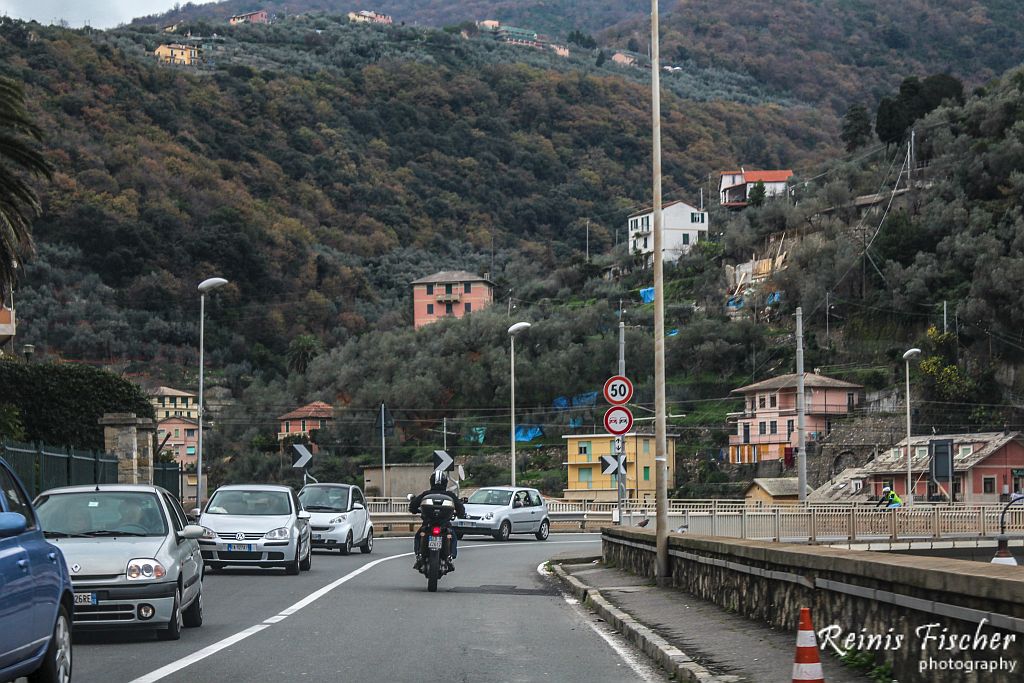 Traffic in Italy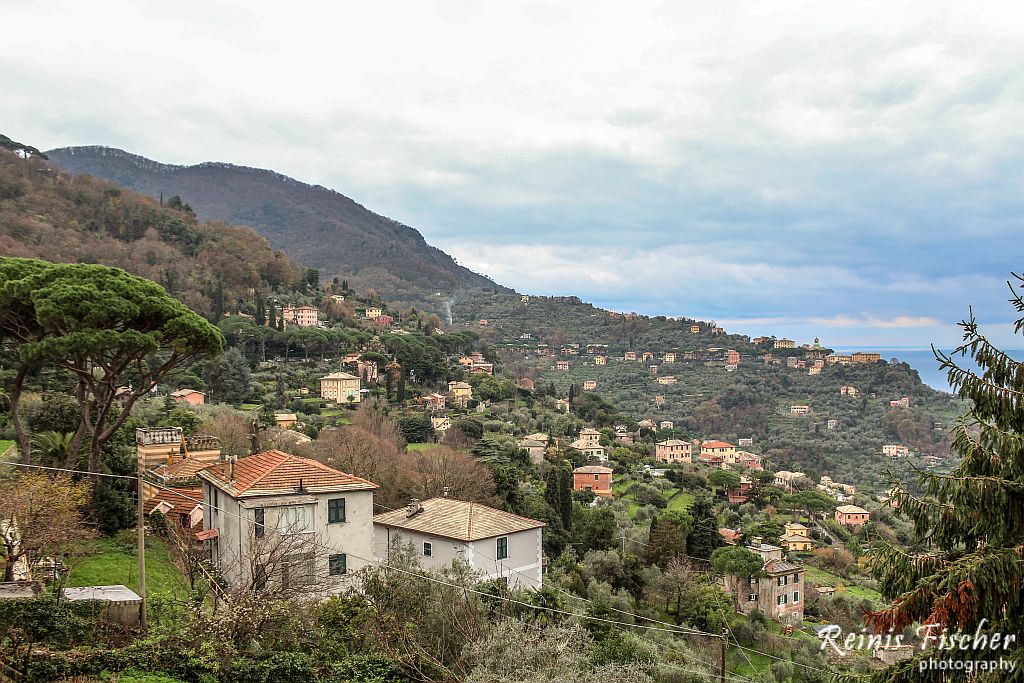 Italian Riviera
About Genoa
Genoa has been nicknamed la Superba ("the Proud one") due to its glorious past and impressive landmarks. Part of the old town of Genoa was inscribed on the World Heritage List (UNESCO) in 2006 . The city's rich cultural history in notably its art, music and cuisine allowed it to become the 2004 European Capital of Culture. It is the birthplace of Christopher Columbusand Niccolo Paganini.