Nida Pebble beach is the most Southern public beach of Latvia located on the Baltic sea shores just 1 km from the Lithuanian border.
The pebble beach is quite uncharacteristic for a typical Latvian seaside beach and that already a good reason to visit it.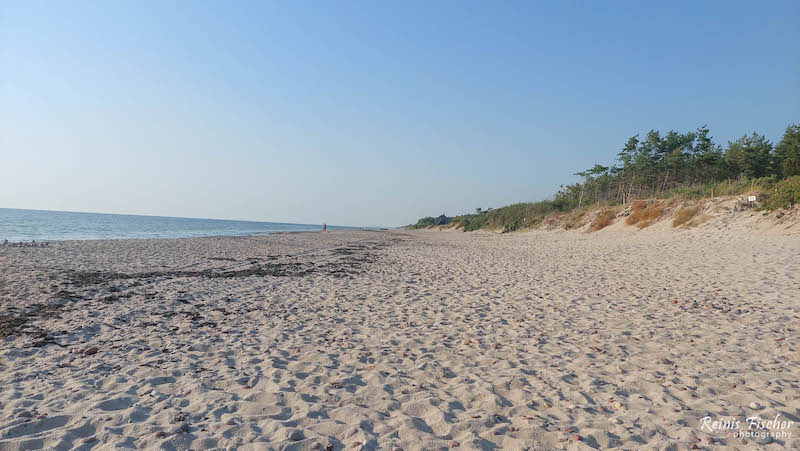 In fact the pebbles are hardly visible but still.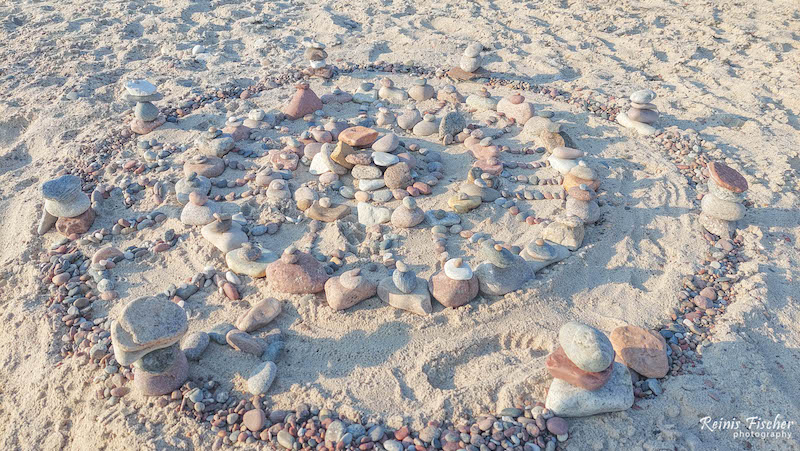 There are plenty of smaller stones, so some can build some art. \on the other hand, there are plenty of pebbles in the sea. A good foot massage guaranteed.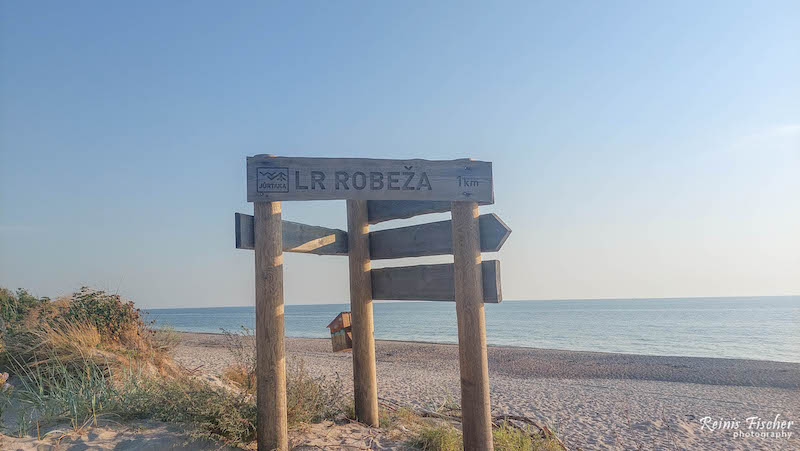 The sign is saying - 1km to the border (Latvia/Lithuania)
It is said that Nida pebble beach is a protected area with a total area of 37.1 sqm. Milk quartz pebbles can be found at the beach.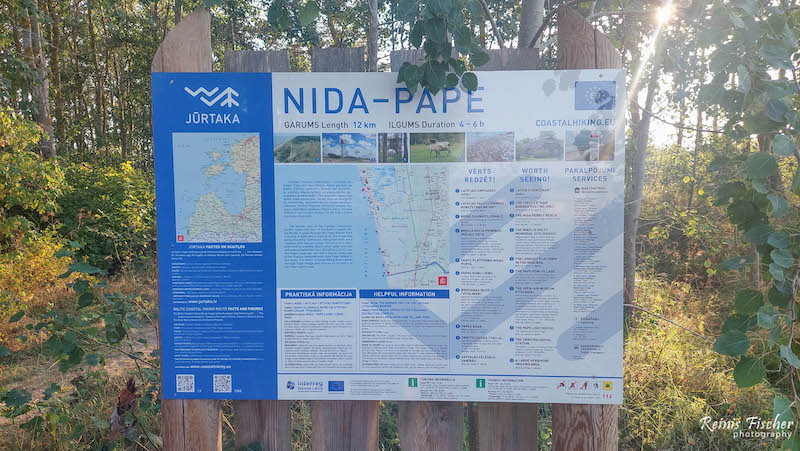 Really authentic and inspiring place. If you happen to be in this area, make sure to visit.