While there is a good reason to visit St Mark's square in Venice, Italy (that's exactly we did this New Year) - the chances to photograph New Year's fireworks turned much brighter from our Tbilisi's apartments balcony.
Shortly before clock turned twelve on night between January 13 to January 14, we made a moka coffee, I installed a tripod and enjoyed amazing Old New year's firework.. Piece of Life!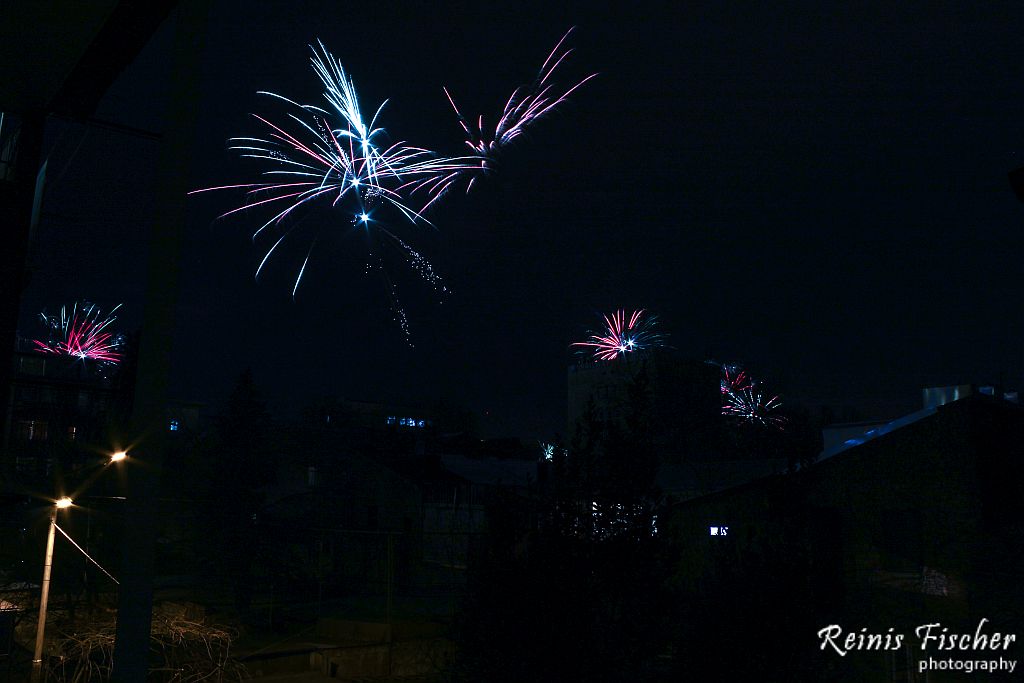 Fireworks in our Tbilisi apartments backyard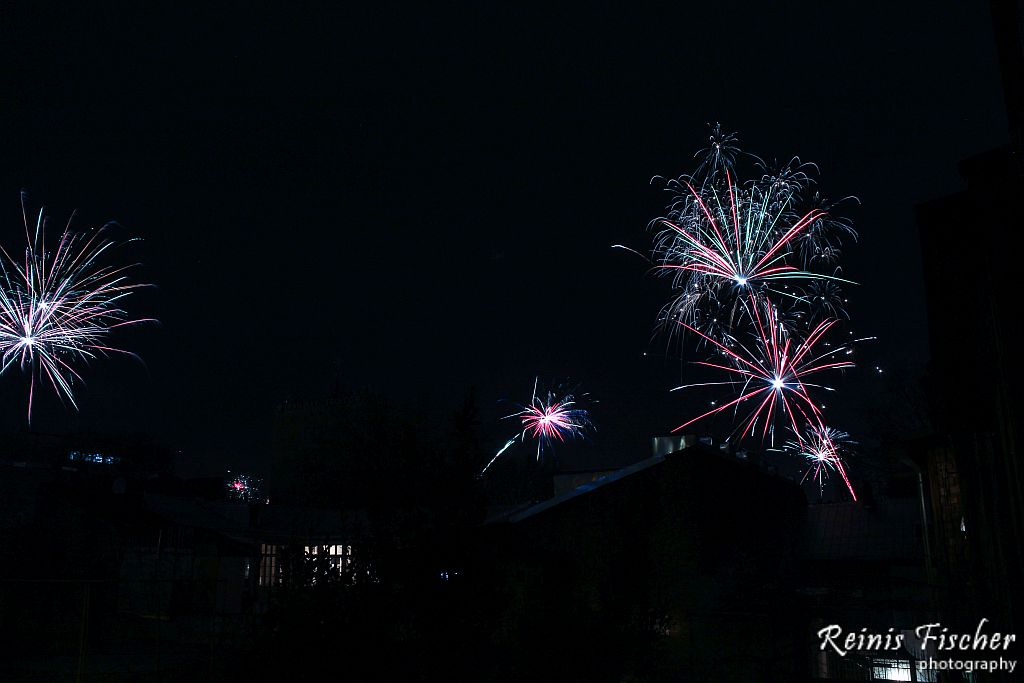 Old New Year's fireworks in Tbilisi, Georgia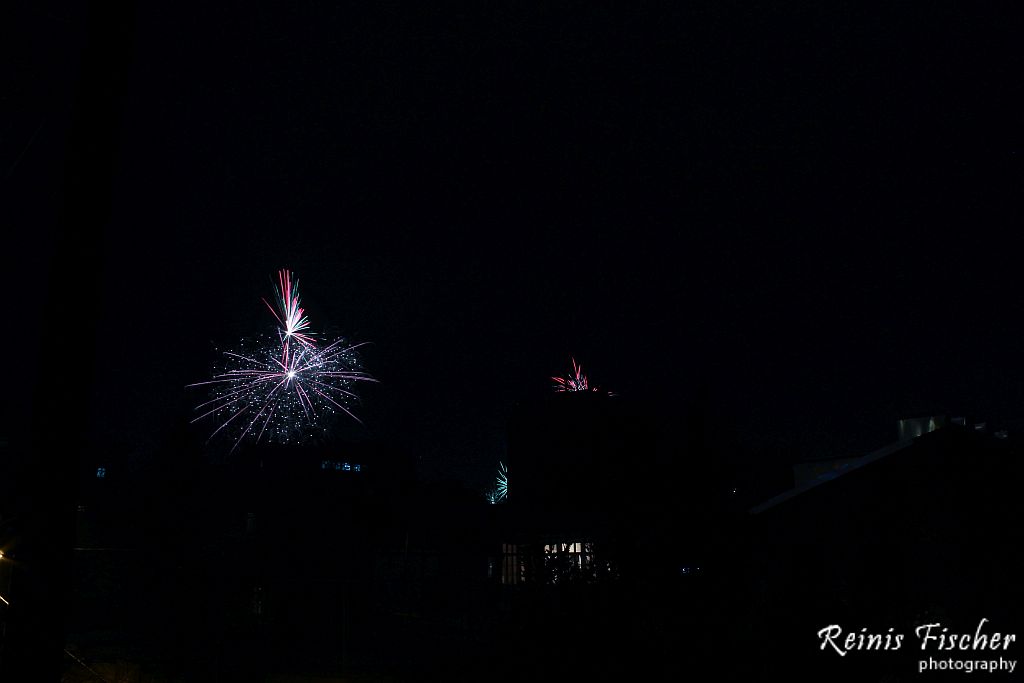 Fireworks in Tbilisi, Georgia
About Old New Year
The Old New Year or the Orthodox New Year is an informal traditional holiday, celebrated as the start of the New Year by the Julian calendar. In the 20th and 21st centuries, the Old New Year falls on January 14 in the Gregorian calendar.
The tradition of the Old New Year has been kept in Belarus, Uzbekistan, Bosnia and Herzegovina (mostly in Republika Srpska), Georgia, Azerbaijan, Kazakhstan, Montenegro,Moldova, Ukraine (Malanka), Wales (as Hen Galan) and Switzerland (as alter Silvester).