It was in middle of November 18, we booked a train ticket to Batumi, leaving Tbilisi. Prior to that we booked a really lavish hotel with bath tube next to king size bed for a really cheap money, see Hotel Sputnik in Batumi. After spending lazy first days in Batumi, see: 16 things to do in Batumi I decided to get to the place I had heard so much before, to the Khulo.
Khulo is a townlet in Adjara, an autonomous republic in southwest Georgia, 88 km east of the regional capital Batumi, in the upper valley of Adjaris-tsqali. The town and adjoining 78 villages form the mountainous Khulo District.
We hired a taxi driver in Batumi and agreed for a 100 lari price (about USD 37) he will takes us to Khulo and back. Wow, that was one of the best trips I've had that year. That part of Adjara is just spectacle, waterfalls, arched bridges, mountains, rivers... you name it. A true inspiration for Piece of Life.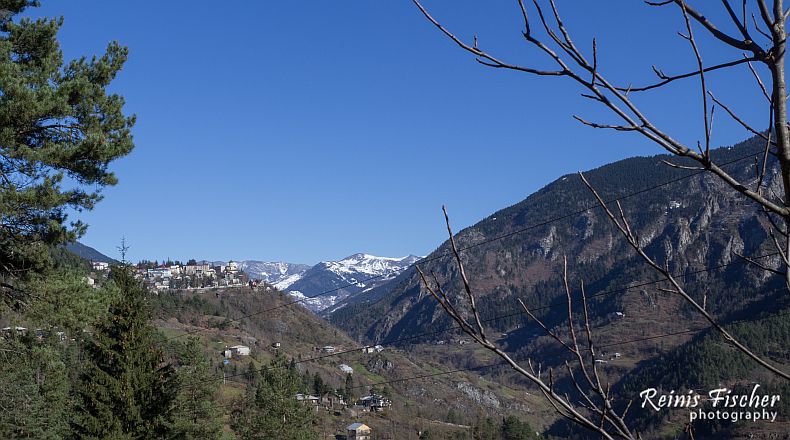 Khulo
Although I didn't made my best shot here, I'm still pretty happy with result. For those of you who have been to the Sighnaghi, don't you find some similarities from this distance shot?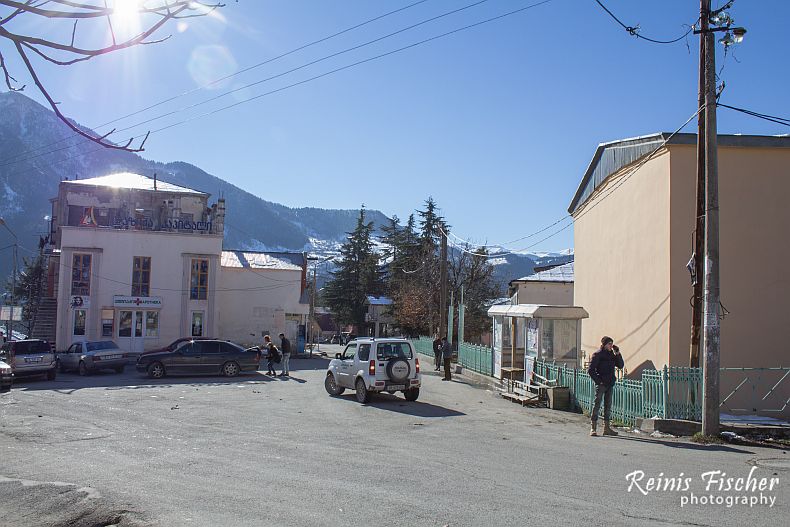 A typical day in Khulo
The town, formerly known as Khula and Hulo, was a merchant place located on a medieval road that linked Samtskhe-Javakheti to the Black Sea coast. During Ottoman times, Khulo was a chief settlement of Upper Adjara governed by the Khimshiashvili family. In 1829, it was briefly occupied by the Russian force of General Osten-Sacken who sacked the Khimshiashvili residence before withdrawal. Khulo's population, largely Islamized under the Ottomans, diminished dramatically under the Russian oppression of Islam in the 1870s. A series of floods and avalanches in the 1990s-2000s induced another wave of migration from the mountainous villages of the rayon.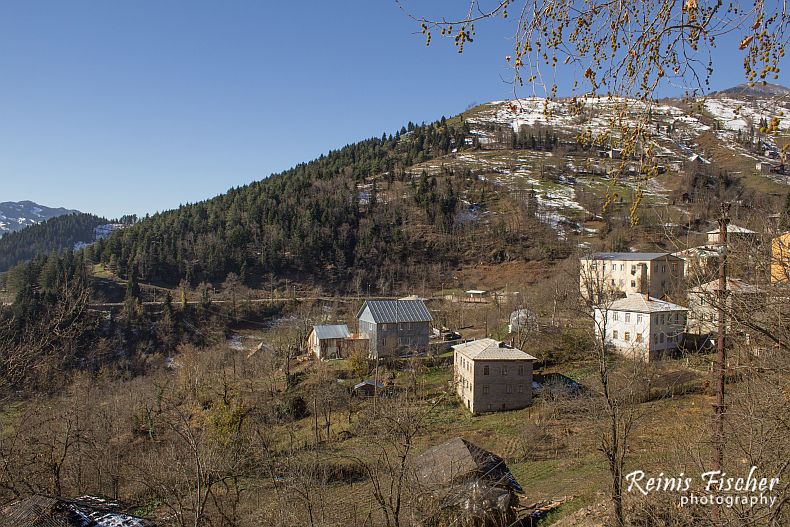 Khulo townlet
In the district are medieval historical monuments - Khikhani Fortress (10th century) where rebel against Ottoman Empire Selim Beg Khimshiashvili was defending himself until he was captured and beheaded in 1785. On the way to Khikhani fortress there is an active Monastery of Skhalta cathedral (13th century).
Besides historical monuments there are many other interesting tourist sights in Khulo district such as Beshumi Resort and Green Lake located near Goderdzi pass as well as Khulo Cable Cars which is used for daily means of transportation by the locals from Khulo to Tago village.