In my childhood there was a time I lived in countryside next to a cattle farm. They had around 100 cows and as for a child in a village were nothing else interesting is happening I spent pretty much time with cows though I never have milked a one.
Some time ago in Tbilisi happened Georgian - Latvian business forum were a guy from Latvia (Jānis Bērtulsons) made a presentation of his company in Georgia - a dairy farm - "Piena Ceļš Georgia". 
In Georgia there is a deficit for a milk, for a qualitative milk I mean. As far my understanding reaches it's made from milk powder.
Just naturally that I had a interest to get a fresh milk made from a real cow. So we negotiated with representative of this farm to make a meeting in more relaxed atmosphere in his farm.
Said - done! Today we visited farm where magic happens - not far from Tbilisi.
Though we didn't get any milk here, we tasted local brewed wine and chacha. It's Georgia!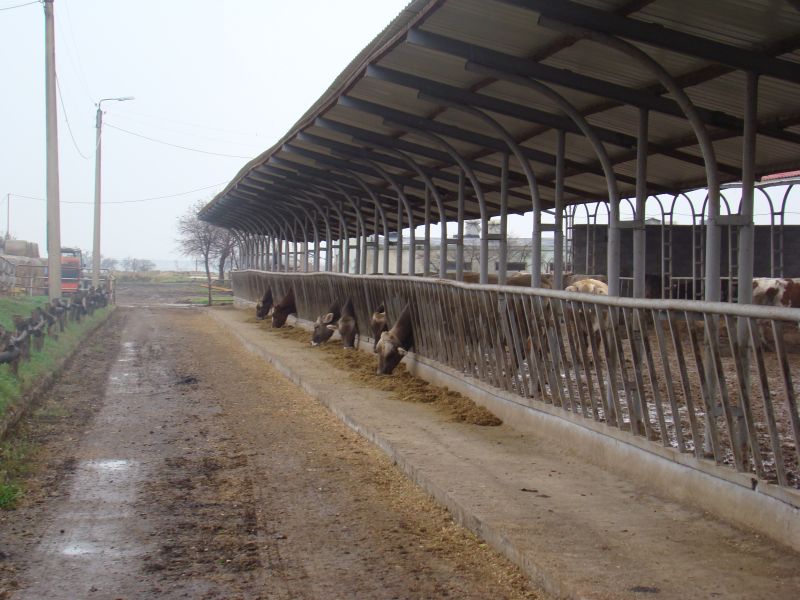 Cow paddock at the farm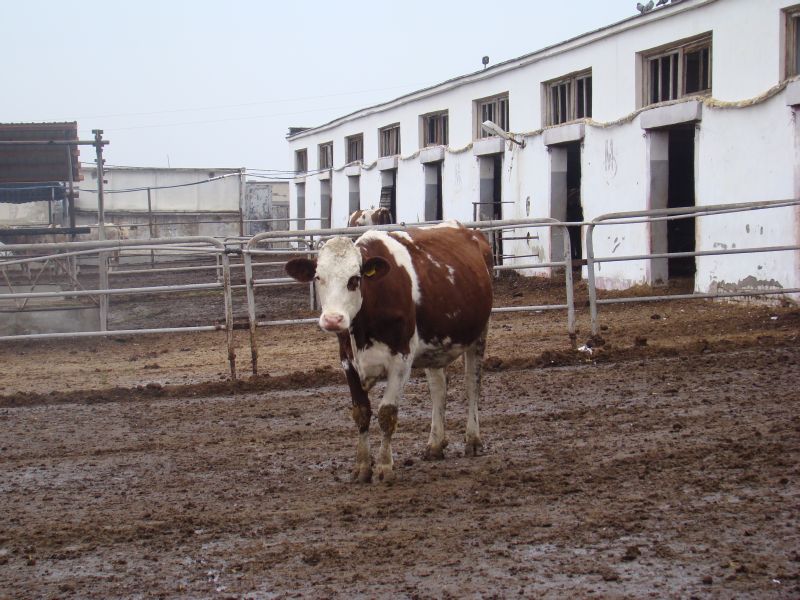 Speckled cow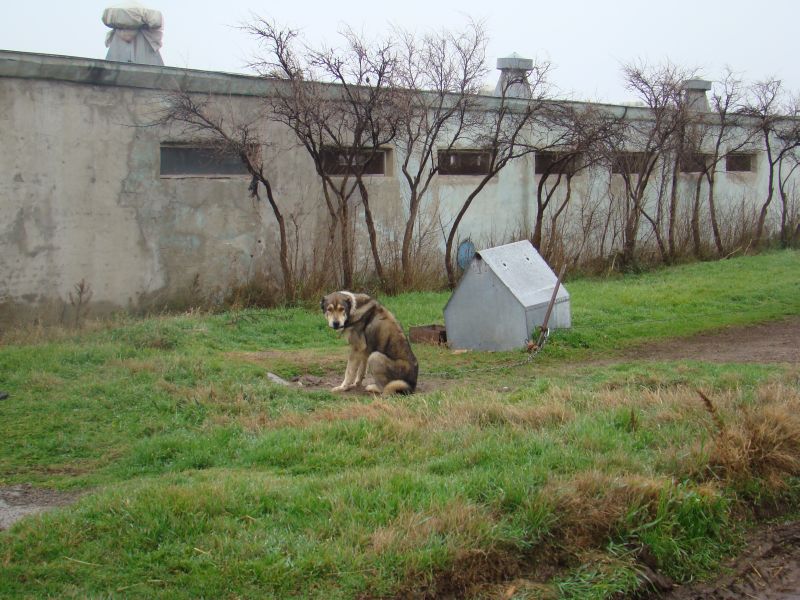 House-dog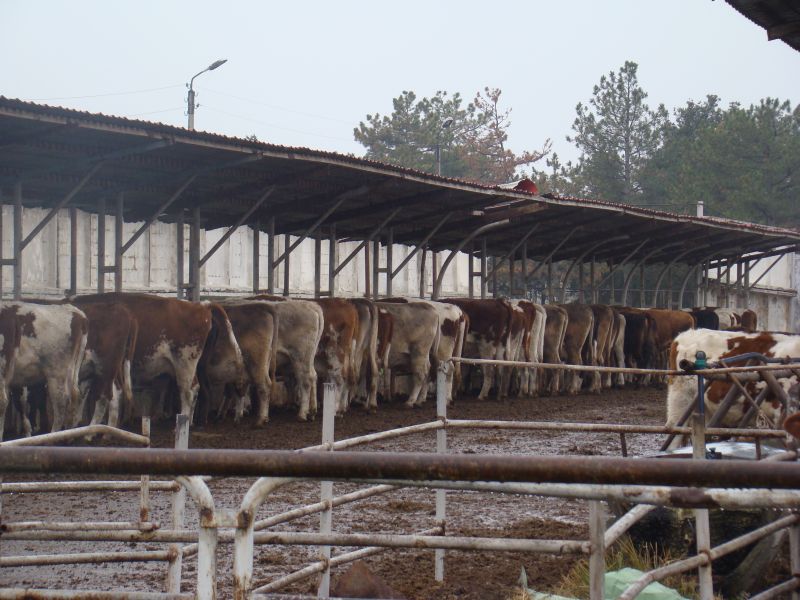 Cows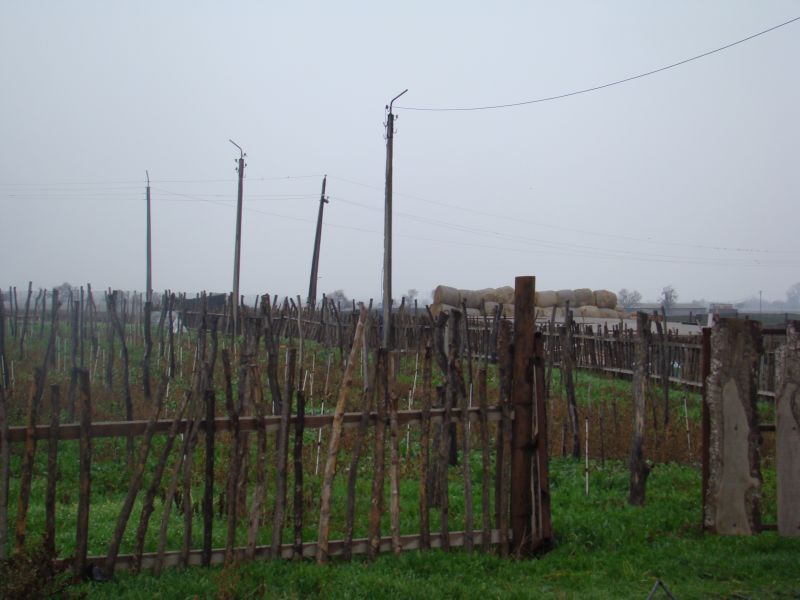 Vineyards
Seems that owners of the farm likes to experiment with vineyards and brews a wine here as well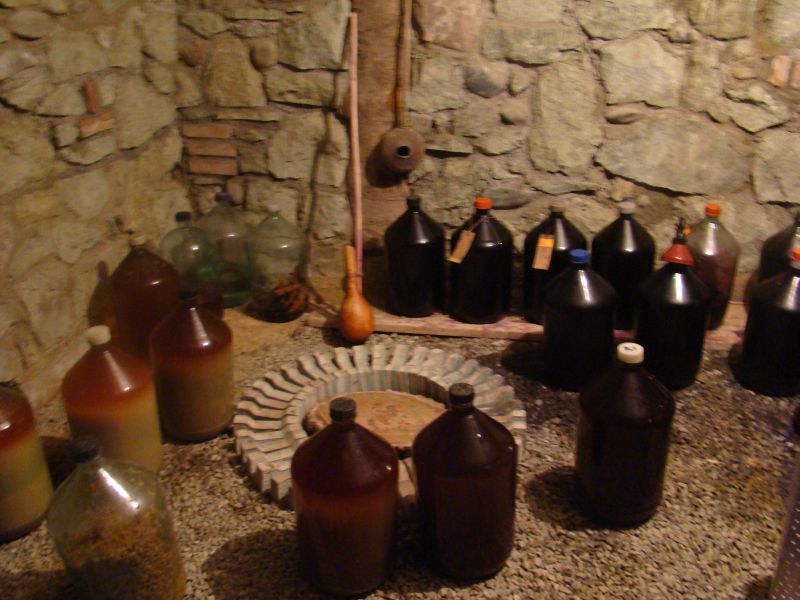 Wine Cellar
And looks it's working great. On site they have a marani (wine cellar) where visitor can taste a wine and chacha.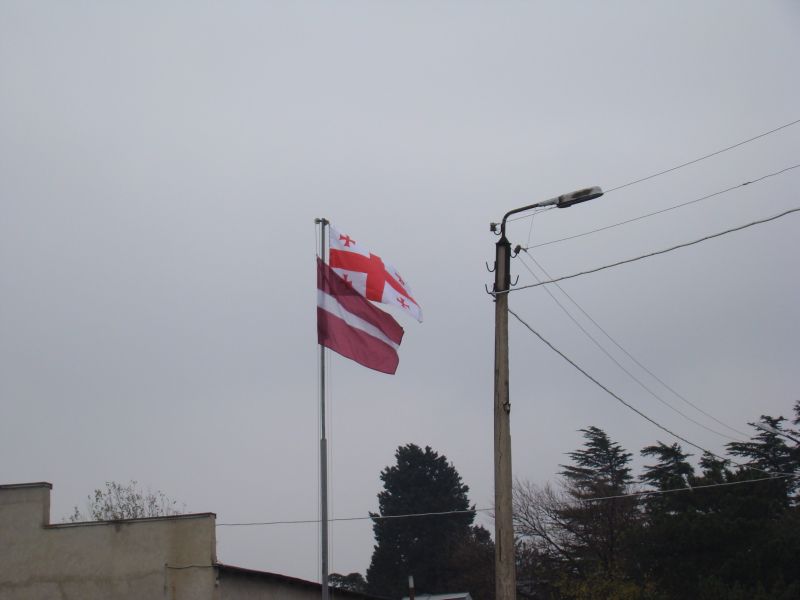 Georgian and Latvian Flags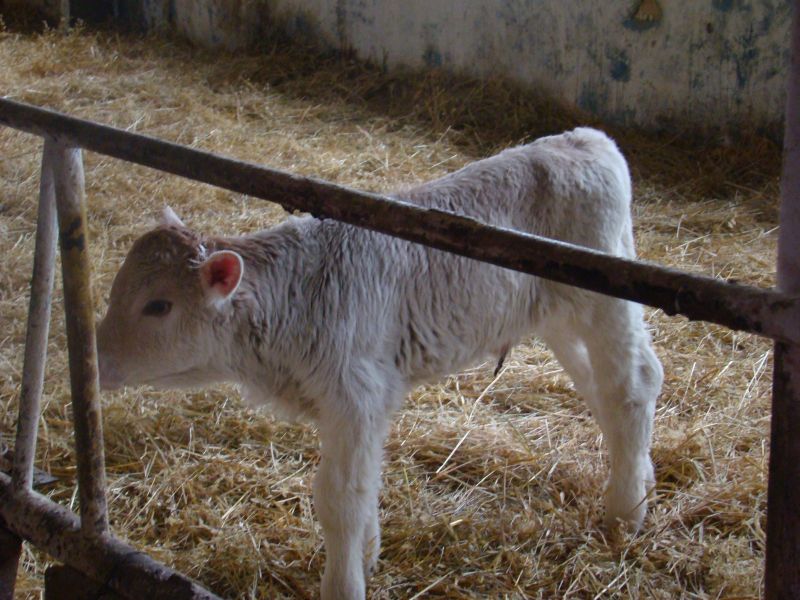 a calf (only 2 days old)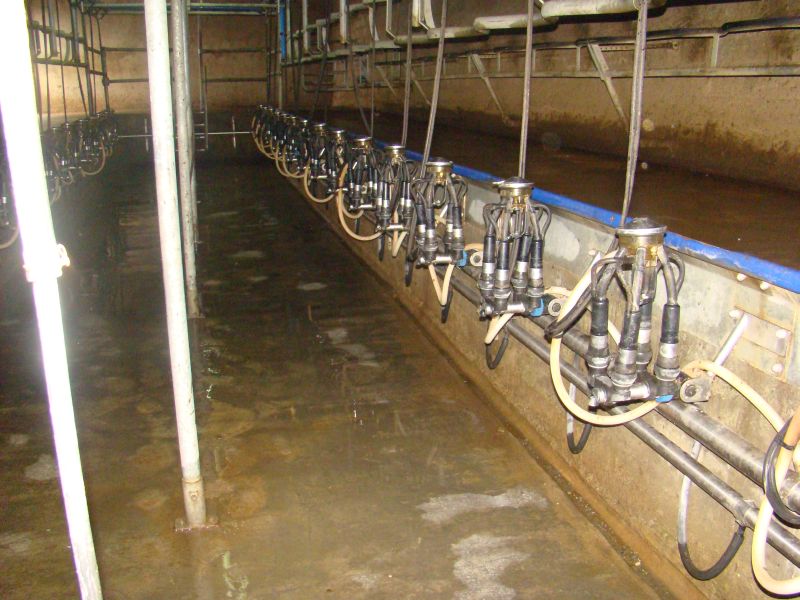 Milking Station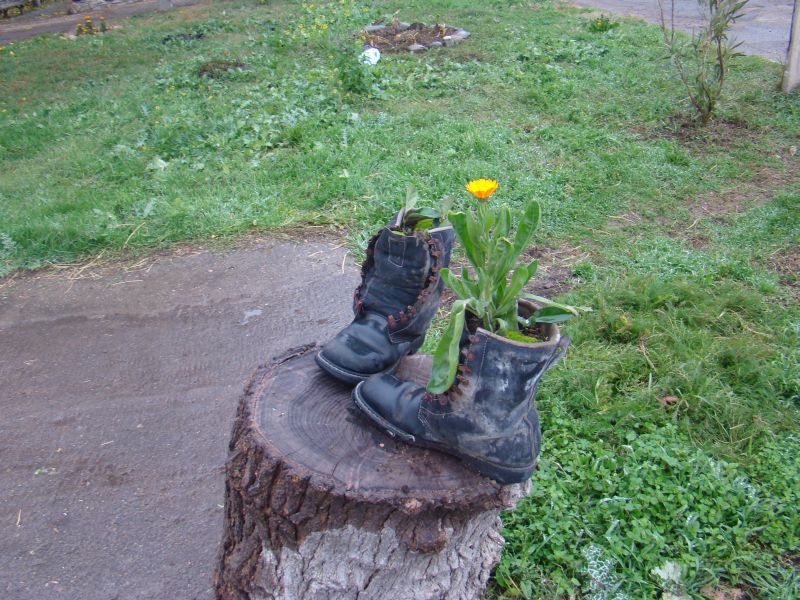 Farm decorations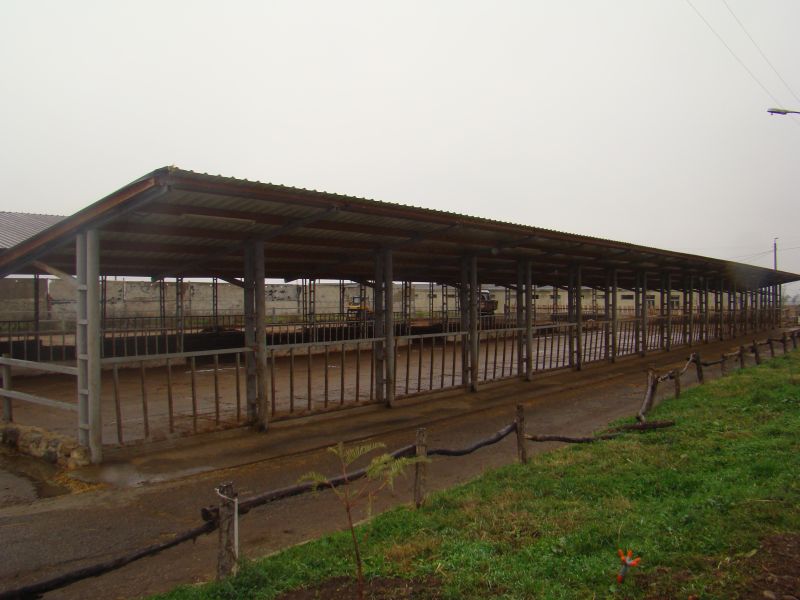 Paddocks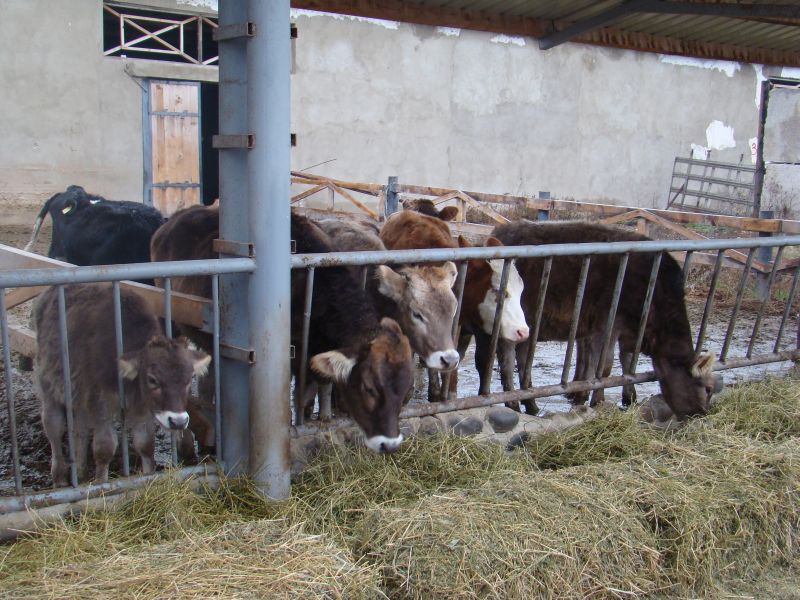 calfs
Our host Jānis is a very enthusiastic person and can speak of dairy industry for hours, best of all - it's freaking interesting (well probably that's because I use to lived next to a dairy farm)
Thank you Jānis for such a great excursion. Next time we will try to get some milk instead of wine :)
I didn't find much information of ""Piena Ceļš Georgia" on internet - so there is no internet link I could reference you to learn more.
But I found an article covering dairy industry in Georgia on GeorgianJournal which somehow ilustrates words I said at start of this article - it's hard to get a real milk in Georgia. 
Milk and dairy products falsified
The majority of milk and dairy products on sale at Georgian trade outlets are falsified. The products are often made of vegetable oil instead of animal fat. Georgian legislation, despite international standards, does not prohibit the use of vegetable oil in production of dairy products. Government is seeking to adopt best standards, but most likely it will be six months before new regulations take effect. 
The recent dairy market inspection by the Center for Strategic Research and Development of Georgia (CSRDG) disclosed alarming results: 10 out of 15 dairy products sold in Georgia are fake. All the dairy product producers operating in Georgia were found to be putting out falsified products, including Sante GMT Products, Georgian Eco, Natural+, and Wimm-Bill-Dann Georgia (also under the Soplis Nobati trade mark). The only products judged to be authentic were Sour Cream Soplis Nobati, Sour Cream Santino, Matsoni Santino, Soplis Nobati Matsoni and Santino Cottage Cheese.
According to CSRDG, international standards prohibit sale of products made with vegetable oil under the name of milk and dairy products. This deceives customers, but a prohibition by Georgian law is not foreseen as of yet.
Accordingly, producers bear no responsibilities. But CSRDG analysts believe making money at the expense of consumers' health is a crime.
"Falsification of milk is a crime to me," Eter Sarjveladze, an expert with CSRDG, said to media. "Leave aside everything, milk is a major food for children, milk can replace any other product, while no other product can substitute for milk. It includes all the substances that are essential to the human body and easy for digestion. Milk includes more than a hundred components that are vital for normal human development. The consumer spends money for this, in belief that he purchases a very useful product, but then gets a poison in fact."
In previous research carried out in December 2013, CSRDG revealed for the first time that 90% of milk and dairy products produced in Georgia are based on vegetable oil. On 17 December 2013, the non-governmental watchdog sent to the Georgian parliament a petition signed by 1442 citizens. The petition asked the legislative body to prohibit sale of the food products from non-animal fat under the name "dairy product." This misleads consumers.
In the aftermath, Ministry of Agriculture of Georgia created a group to work out technical regulations determining the quality and definitions for milk and dairy products in line with international standards. However, these standards are still a work in progress.
As Keti Laperashvili, Head of this Working Group, informed Georgian Journal, they still need around three months before completion. Then the regulations will be opened to public discussions which may take another one month. Only afterward will government be able to approve the paper-work.
"I believe in a maximum of six months the regulations will be in force," she said. Meanwhile, the Georgian consumer will be left at the mercy of the dairy producers' consciences, not a comforting thought if we take into account the recent revelations.
http://www.georgianjournal.ge/business/26082-milk-and-dairy-products-falsified.html