We were just randomly driving around beautiful Latvia and headed here just after had a stop at Podnieku lake.
This place is pretty popular and well known for locals and huge was our surprise when we noticed a turnpike which stopped our ride in the territory of this recreation center. There were no people or no option to call somebody to open the gates, so we left were we were, I made a few photos and turned our car back. I hope to visit this place some next time to see it from "inside".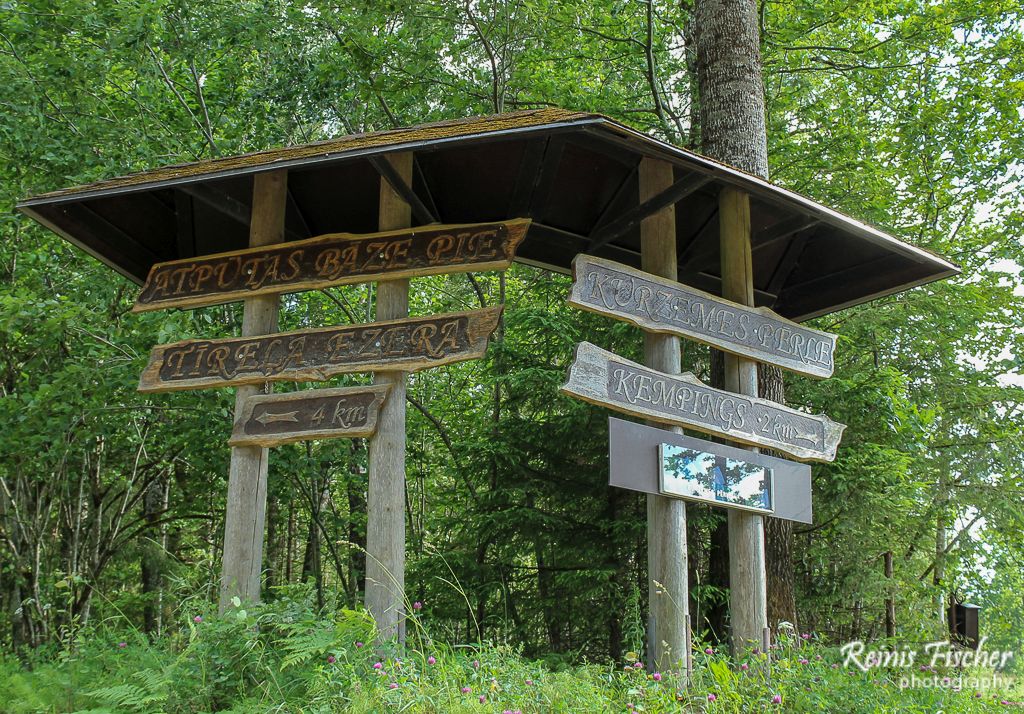 Gazebo with road signs
It took 4 km from this place drive to get to the Pastaiga mākoņos.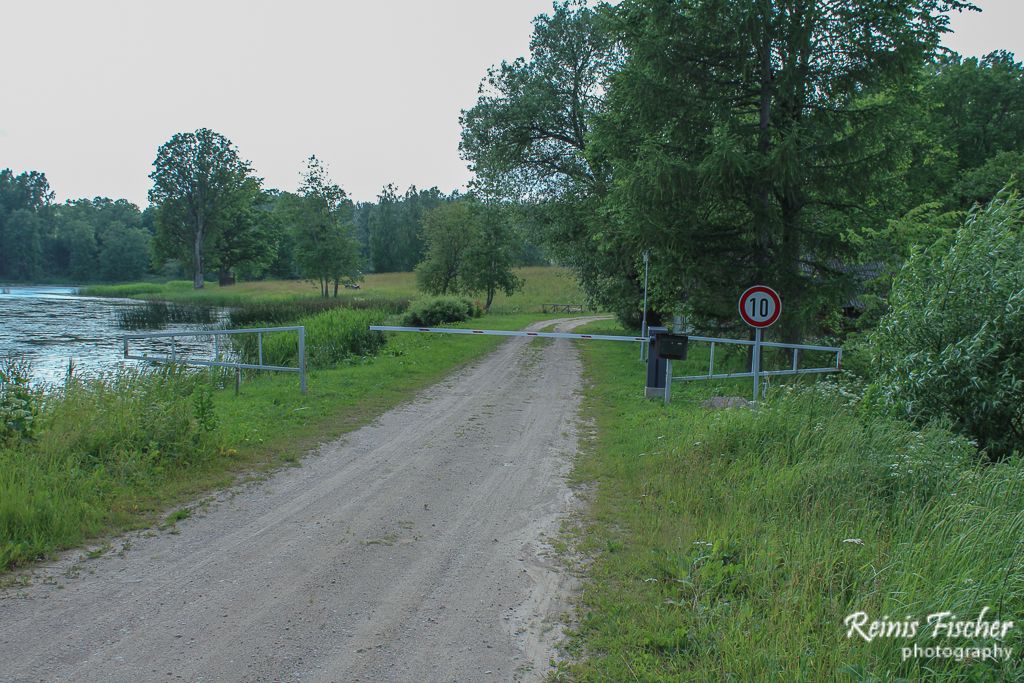 Turnpike 
Our drive ended here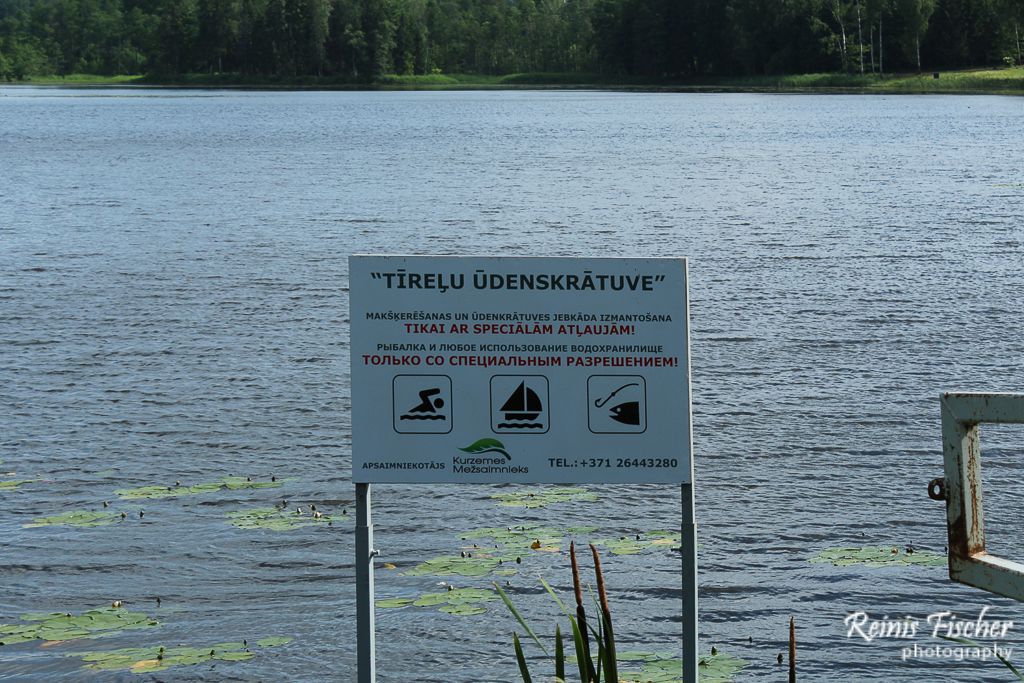 Tirelu water reservoir 
You need to get a permit for fishing or using this water reservoir for any kind of activities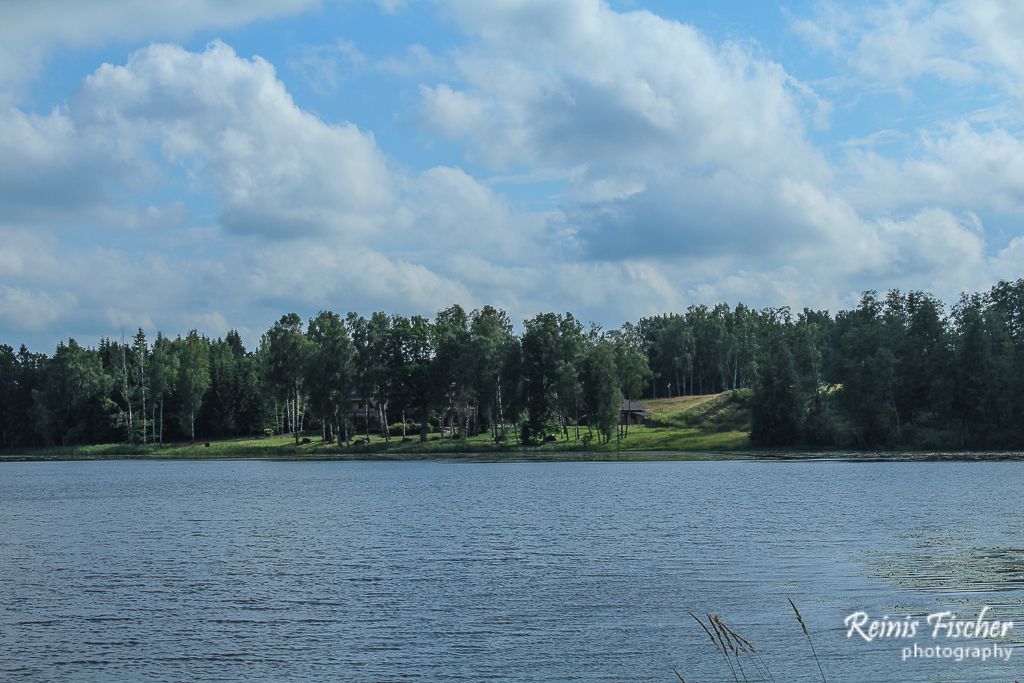 Pastaiga mākoņos near Tirelu lake
I took distance photography from here. Well, basically that's all. I hope to return to this place in future and hope to get past that turnpike.
According to Agoda, there is actually a hotel located inside
Designed for both business and leisure travel, Pastaiga Makonos Hotel is ideally situated in Embute; one of the city's most popular locales. From here, guests can enjoy easy access to all that the lively city has to offer. With its convenient location, the hotel offers easy access to the city's must-see destinations.
Pastaiga Makonos Hotel also offers many facilities to enrich your stay in Embute. While lodging at this wonderful property, guests can enjoy valet parking, business center, elevator, disabled facilities, meeting facilities.
Hotel accommodations have been carefully appointed to the highest degree of comfort and convenience, with satellite/cable TV, balcony/terrace, non smoking rooms, shower, television in each room. Whether you're a fitness enthusiast or are just looking for a way to unwind after a hard day, you will be entertained by top-class recreational facilities such as indoor pool, sauna. With an ideal location and facilities to match, Pastaiga Makonos Hotel hits the spot in many ways.