Riga Central Market as I believe is among of of the top Riga attractions a tourist might want to visit and see. First opened to public in 1930, with main structures of the market built by reusing old German Zeppelin hangars, it now has become Europe's largest market and bazaar.
There are not many markets from which I have seen I could compare this one. The closest I can compare is La Boqueria market in Barcelona, Spain.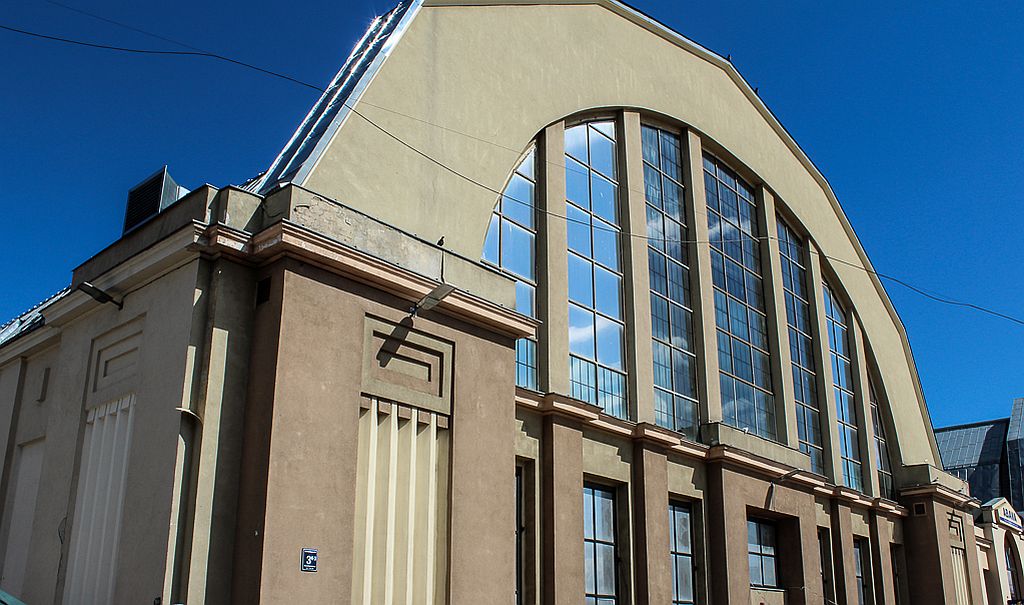 One of the Riga Central market pavilions
In total there are 5 pavilions in Riga central market, each representing it's own sector, like there is a dairy pavilion, meat pavilion, vegetables pavilion, fish pavilion and the 5th pavilion which sortiment I can't recall (if you have an idea, please leave me a comment)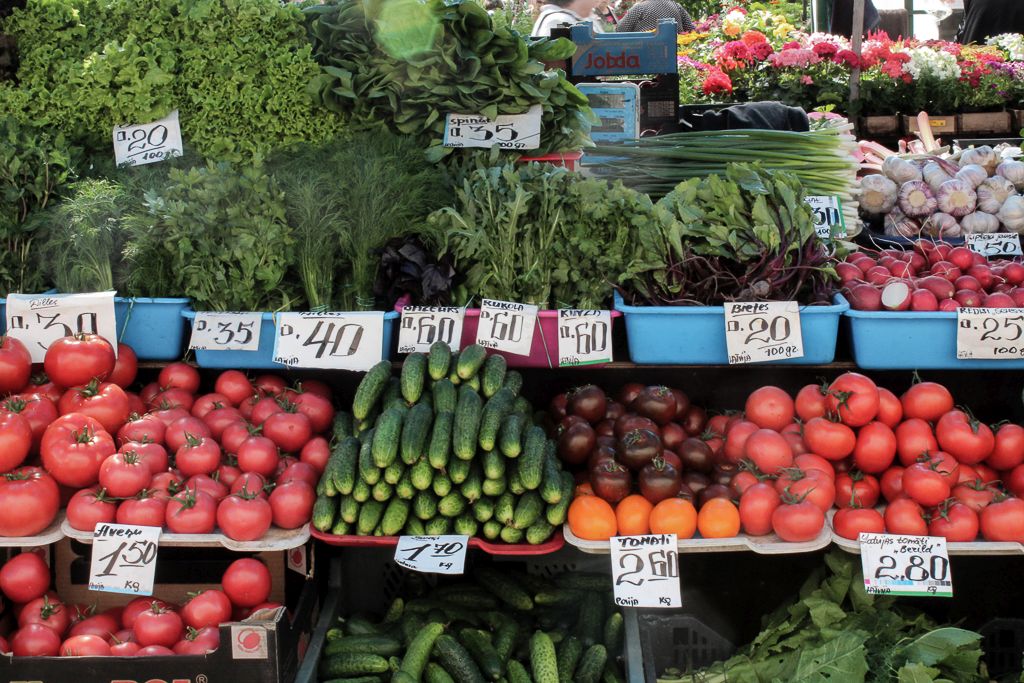 Vegetables for sale at Riga Central Market
The prices are in EUR, and many goods are imported from either Spain or Poland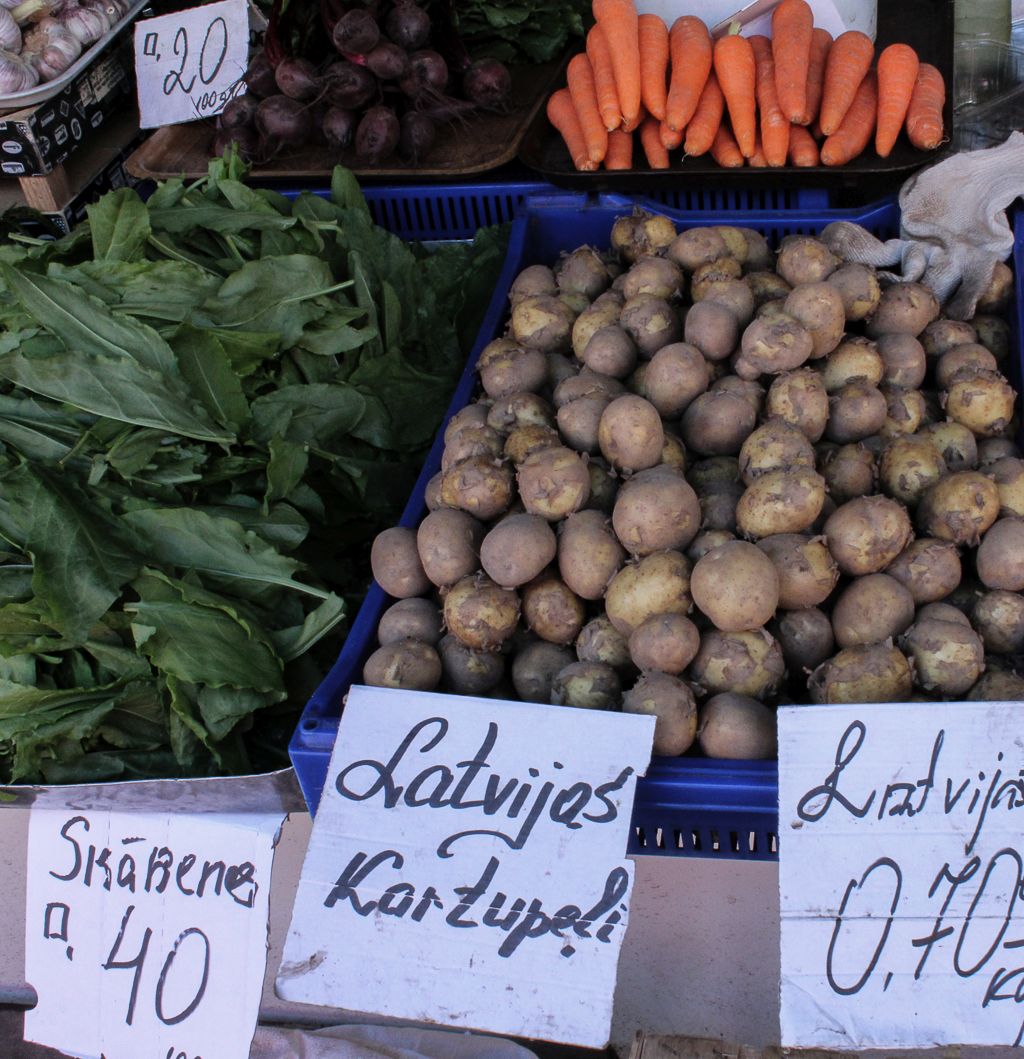 Sorrels and potatoes for sale at Riga Central market
It's not gone be a problem to get the right ingredients for your next Sorrel Soup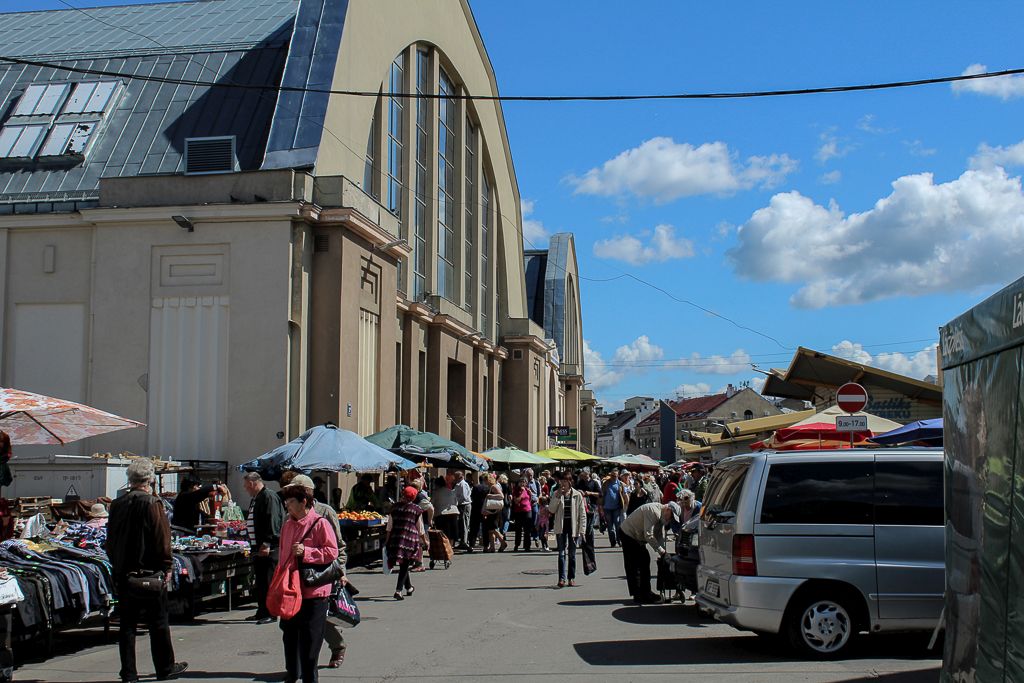 Riga Central market
Since 1995, the Central Market has been a joint stock company with 100% of its shares owned by Riga City Council. It occupies 72.3 thousand square metres of space and has over 3000 trade stands, each 1 to 100 square metres in size. The market has five pavilions in the historical buildings – they were originally used as Zeppelin hangars. Every day the Central Market – vegetables, dairy produce, meat, fish and grocery pavilions, open areas, manufactured goods market, night market and Farmer's day-and-night market.
The market is visited by 80 to 100 thousand people a day.
Now this is a tough number to beat even for some supermarket chains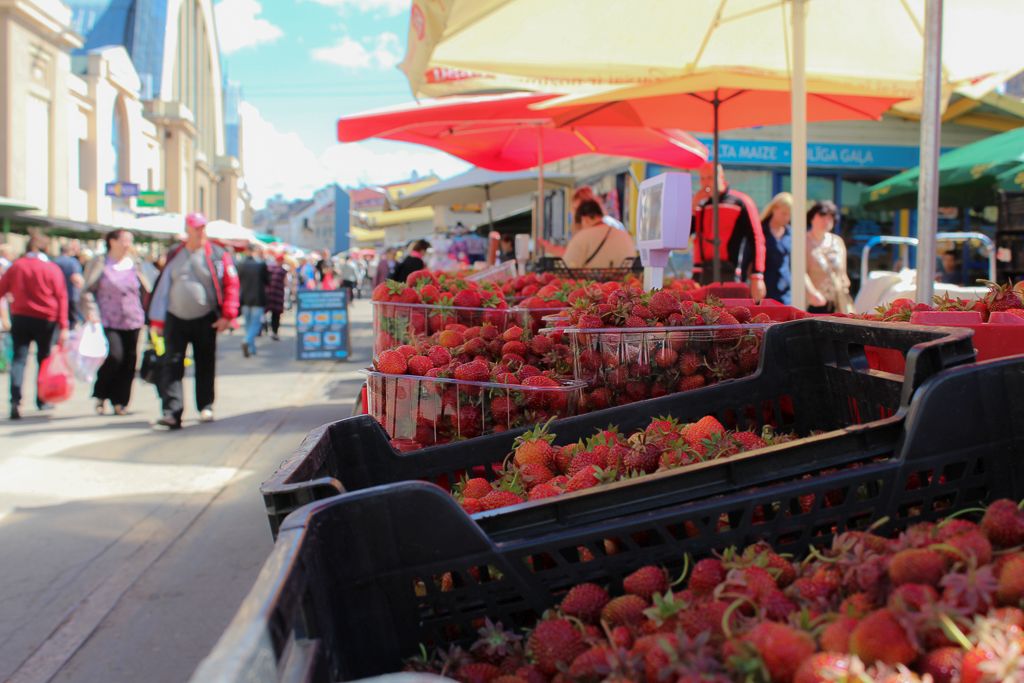 Strawberries for sale at Riga Central market
It was at the end of June we visited Riga Central market, just in time to buy fresh strawberries.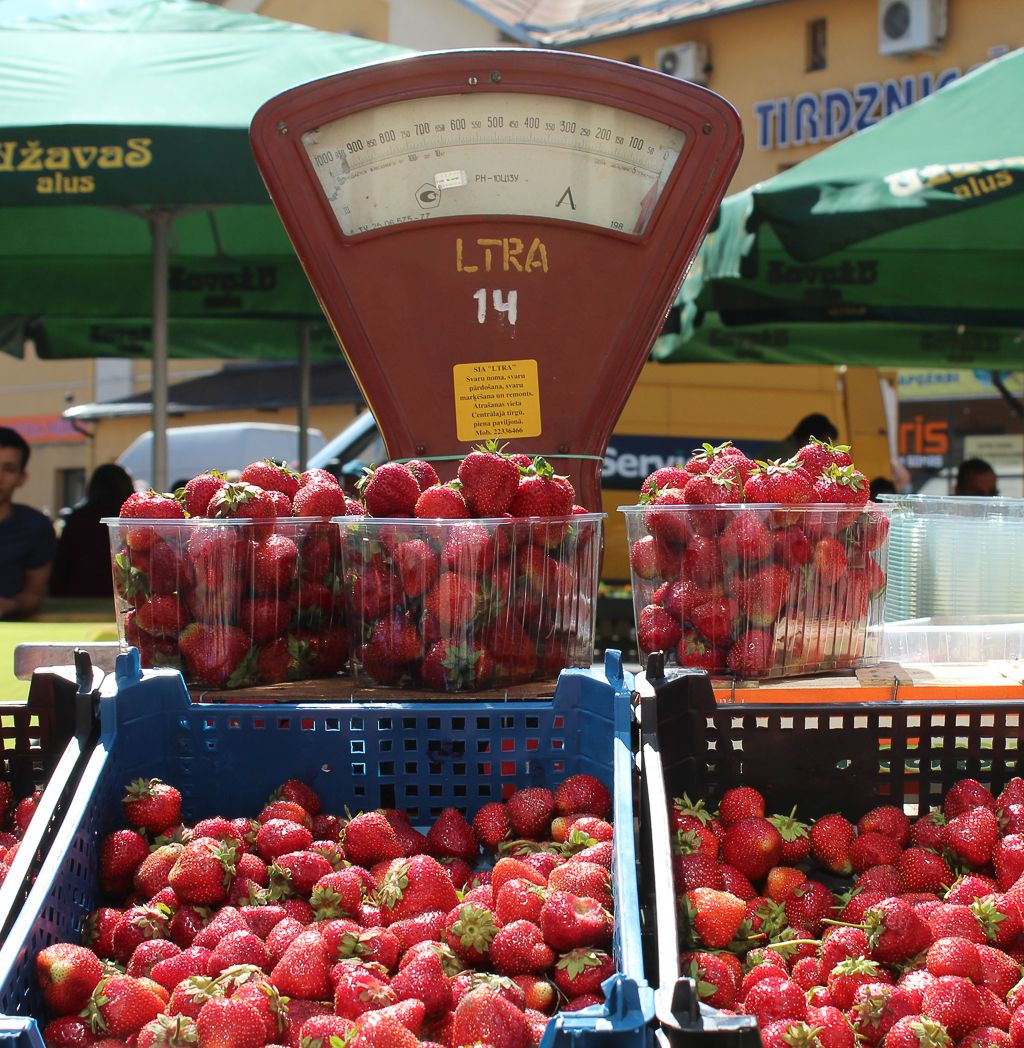 Strawberries for sale at Riga Central market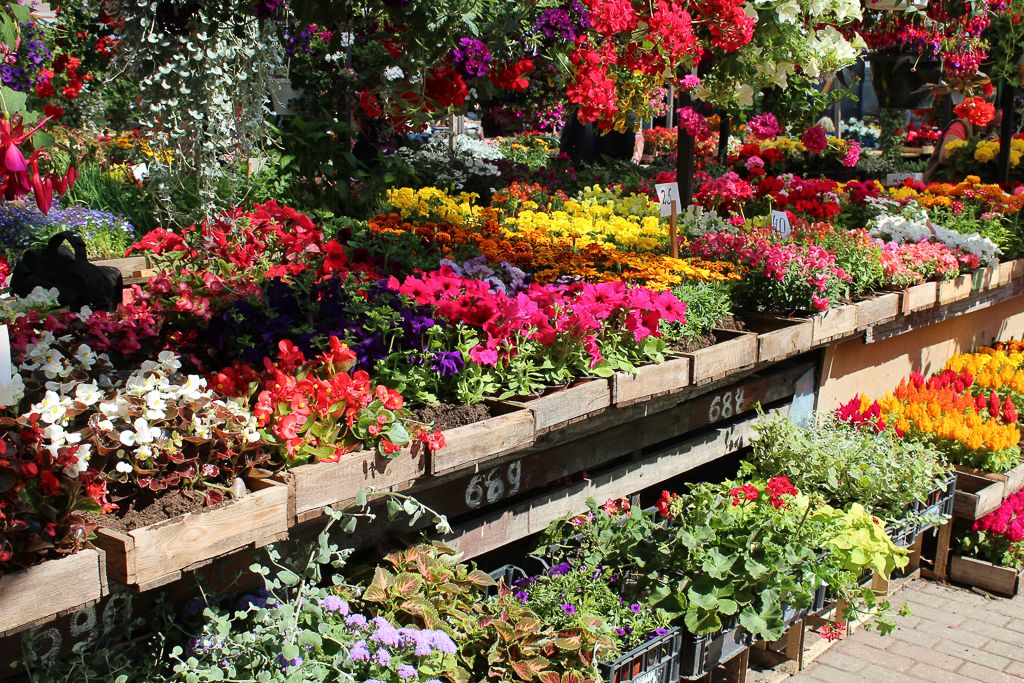 Flowers and plants for sale at Riga Central market
We bought a dozens of plants for our rural country house as well we bought a very good cucumber seedlings here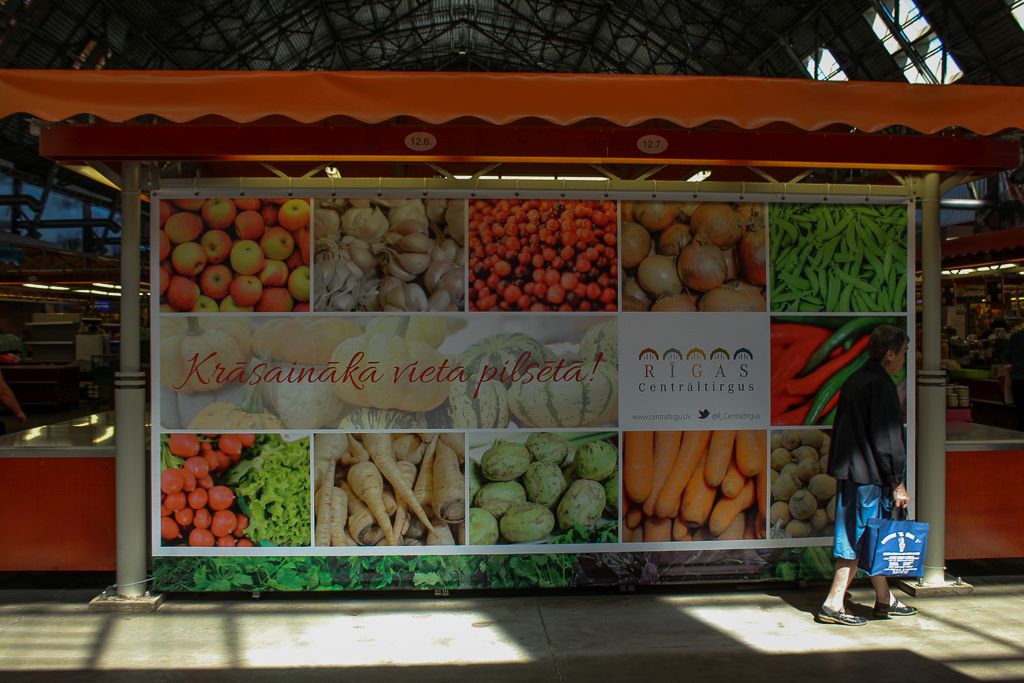 Riga Central Market - The most colorful place in the city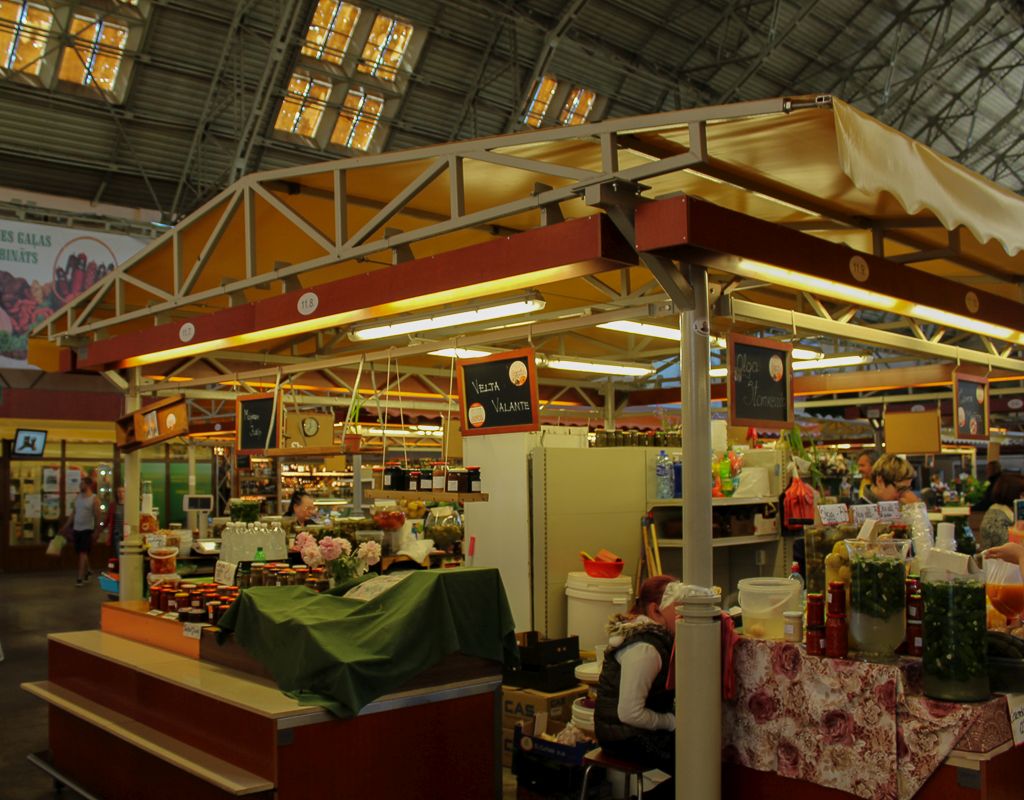 Inside interior of one of the pavilions at Riga Central market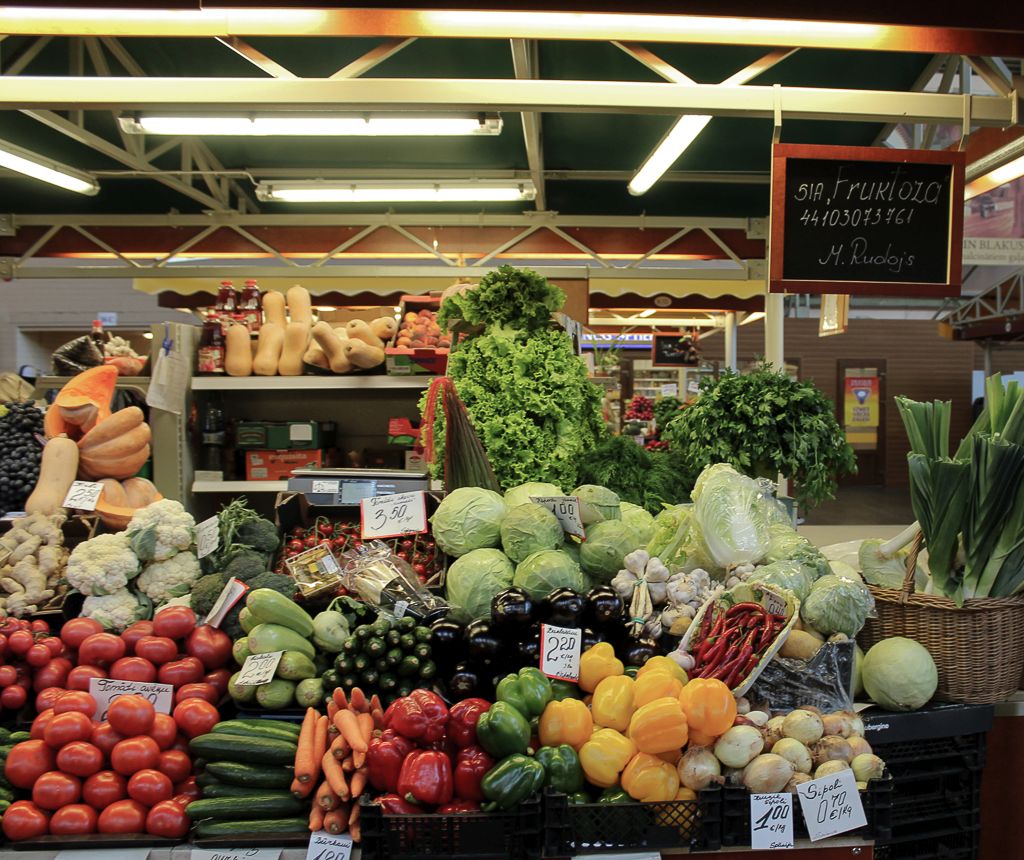 Fruits and vegetables for sale at Riga central market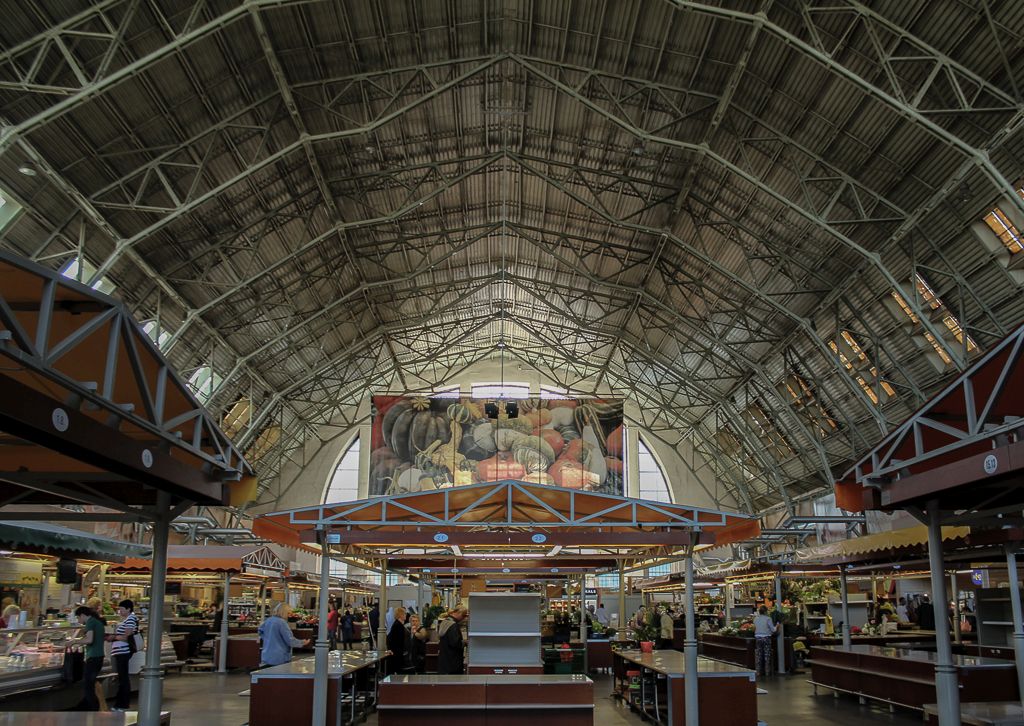 Riga Central Market
About Riga Central Market
Riga Central Market is Europe's largest market and bazaar in Riga, Latvia. It is one of the most notable structures from 20th century in Latvia and has been included in UNESCO World Heritage Site list together with Old Riga in 1998. It was planned from 1922 and built from 1924 to 1930. The main structures of the market are five pavilions constructed by reusing old German Zeppelin hangars and incorporating Neoclassicism and Art Decostyles. The market is 72,300 square metres (778,000 sq ft) wide with more than 3,000 trade stands.
The joint stock company Rīgas Centrāltirgus is currently owned by the Riga municipality and the Chairman of the Board since 2010 is Anatolijs Abramovs.
Currently, due to the rise of supermarkets, the market is showing similar trends and is seen as a cheap shopping place in Riga, however Riga City Council has expressed priority of preserving the market's mission and cultural value. The main goal of the company's Board of Directors is increase of customer flow throughout the market. They noted that among the problems is petty theft, customer deceit, and homeless people. Administration has determined to take tough measures on sellers that are deceiving customers. In 2009 market renovation plans were proposed and plans conceived in 2010. There are also future plans to join nearby train and bus station into a single complex as well as increase selling of national produce.
History of Riga Central Market
Produce has been sold on the banks of Daugava since 1571 and in 1863 trade stand rows were built. On December 18, 1922, Riga City Council decided to move the crowded and highly unsanitary Daugavmala Market to a new enclosed location in conformity with hygienic and economic requirements. The market's plan was selected in an international competition. One of the highest prizes was received by Riga's architect Pāvils Dreijmanis and engineer S. Žitkovs collaborative proposal to reuse metal frameworks from World War I German Zeppelin hangars Walhalla and Walther used in Vaiņode Air Base. The initial large structure design was impractical due to their size and weather conditions and the new buildings only used the top parts of the hangar design. The buildings themselves were constructed from stone and reinforced concrete.
The construction started in June 1924 and finished in autumn 1930, taking seven years instead of planned five as construction halted during 1926–1928 due to financial problems.