Riga international coach terminal or bus station is a major traffic hub in Latvia and Baltics. I last time visited this place and used Riga - Vilnius coach transfer and then departed from Vilnius to Kutaisi. This coach terminal is situated in the heart of city, close to the Old Riga and Riga Central Market. In fact I was surprsided to learn that here you can make really interesting landscapes.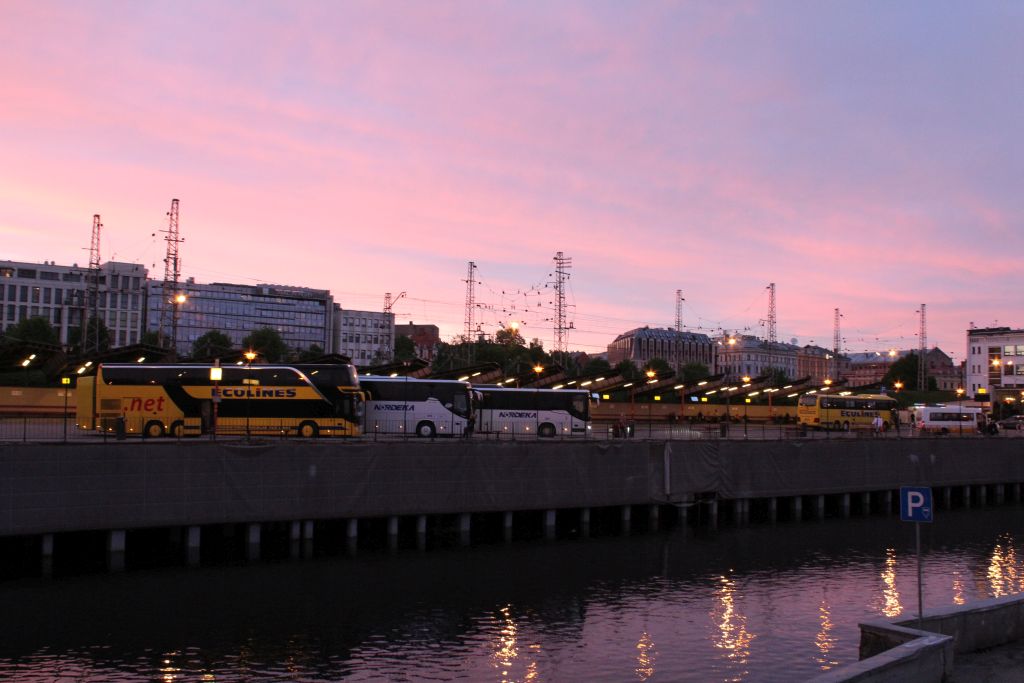 Riga International Coach Terminal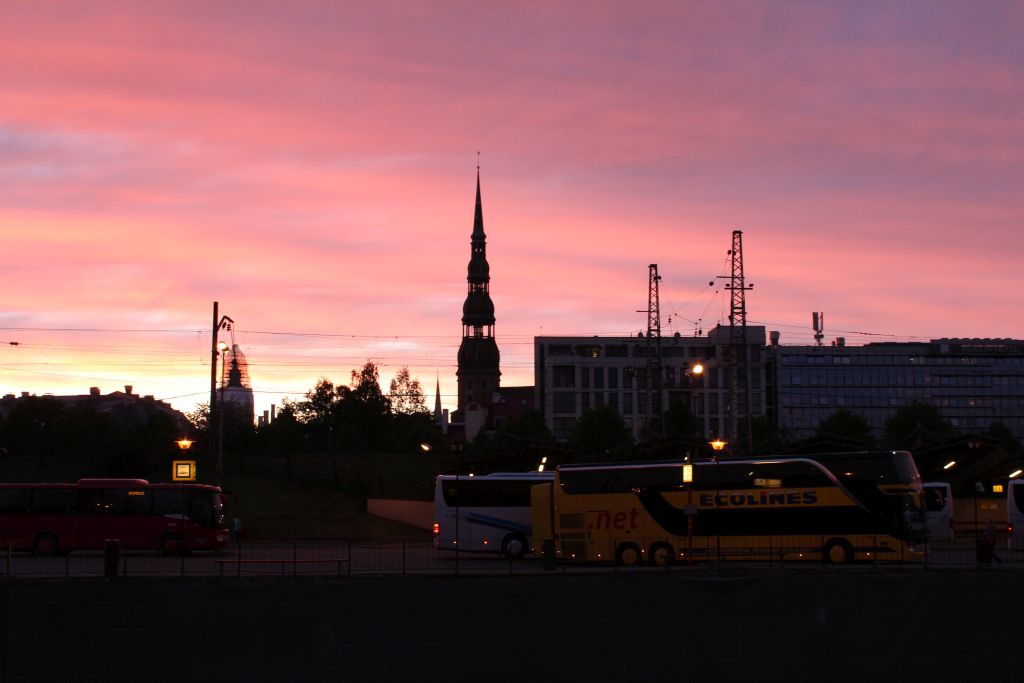 View to St. Peters Church in Old Riga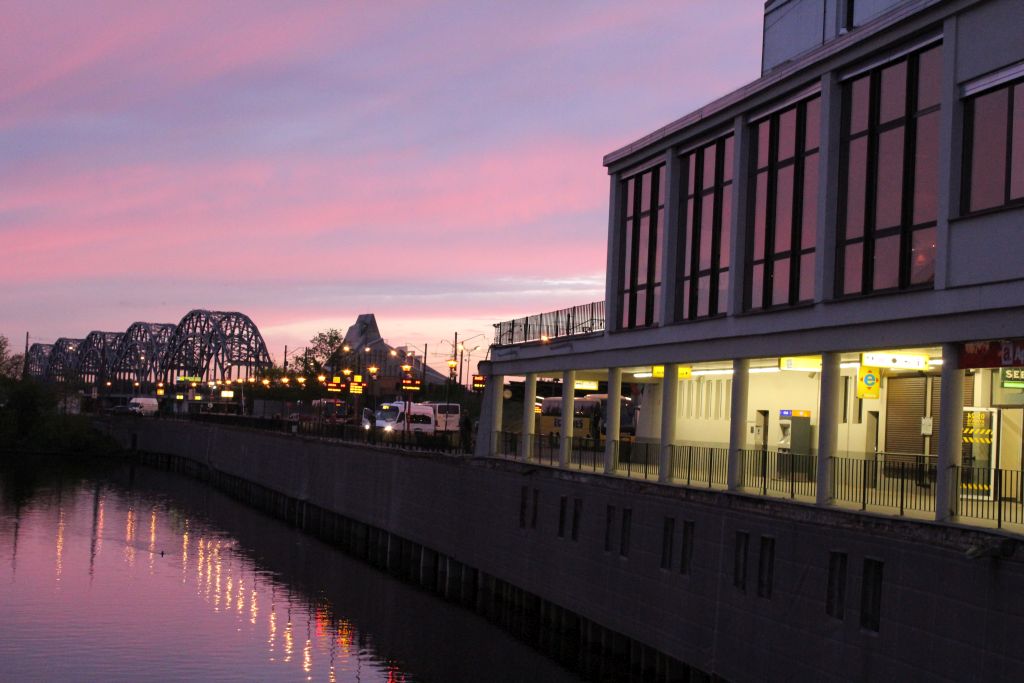 Iron Bridge, National Library of Latvia and coach terminal
Very interesting perspective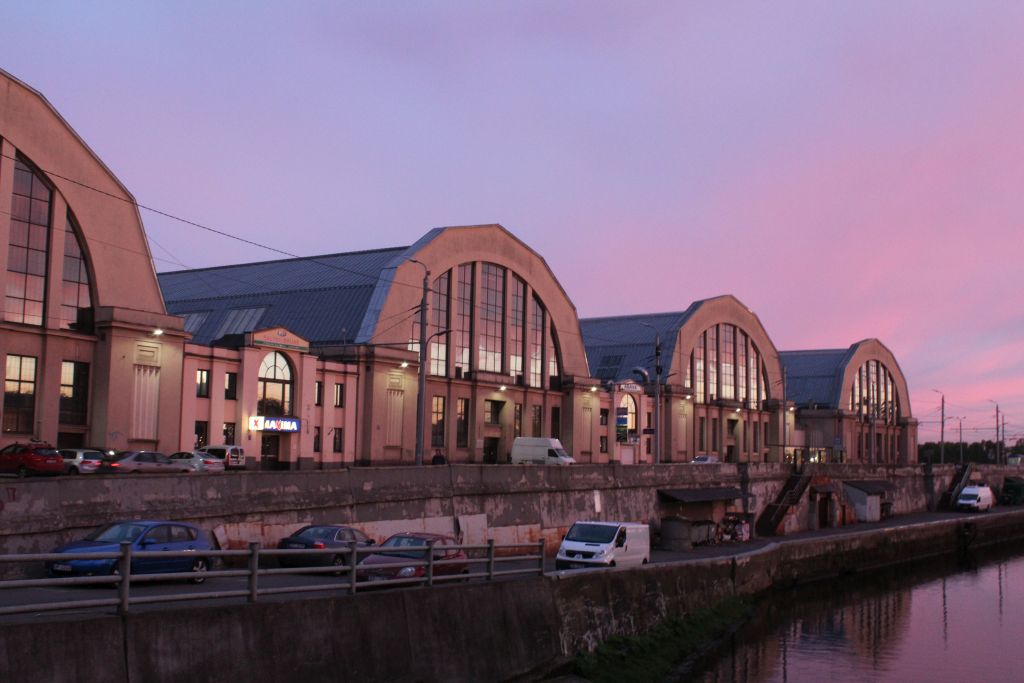 View to the Riga Central Market
About Riga International Coach Terminal
The coach terminal has been built and put into the service in 1964. The initial project of the coach terminal complex has been developed in the former design institute "Latgiprogo-stroj" ("Латгипрогострой") from 1960 to 1962.
Since Latvian independence it was necessary to make activities of the Riga coach terminal more appropriate to the capital city status, providing services not only for local and regional but also for international bus lines.
By 1997 the building belonged to the national bus company "Nordeka". On September 11, 1997 the Latvian Privatization Agency (LPA) made a decision to restructure Riga coach terminal and its buildings into a privatized public joint-stock company "Riga International Coach terminal".
On 2000 coach terminal privatization was completed transforming it to a public limited company. The location of coach terminal is in the historic and economic center next to the Central Market near the railway embankment.
At present Riga International Coach Terminal is one of the most important transportation hubs in the country. It was registered in the Coach terminal register of Ministry of Transport and its core business is the provision of services to passengers and overland passenger transportation companies. Coach terminal relationship with passenger carriers is governed by mutual agreements based on the laws of Republic of Latvia, terms of the Cabinet of Ministers and other state institution legislation.
The Board of the Riga International Coach terminal operates in accordance with statutes and decisions of the shareholders. According to the concept of the development of coach terminal, the Board's mission is to create Riga International Coach Terminal as a modern passenger transfer and complex services point in the European passenger transport network.