I'm not quite sure what name this pace actually wears - I started to call it Perevelnaya (From Russian: Перевальная) which in English might sound like Next to the Mountain Pass. Since this cafeteria is actually located next to the Surami mountain pass, I believe there is nothing wrong with such of interpretation by me.
This cafe is a regular stop for me, whn traveling from Tbilisi to Kutaisi by car, in most cases I'm heading to Kutaisi airport to pick up some friends or relatives who have arrived there and needs to get back to Tbilisi, it's always lovely to enjoy a cup of Turkish coffee or eat some sausages at this place.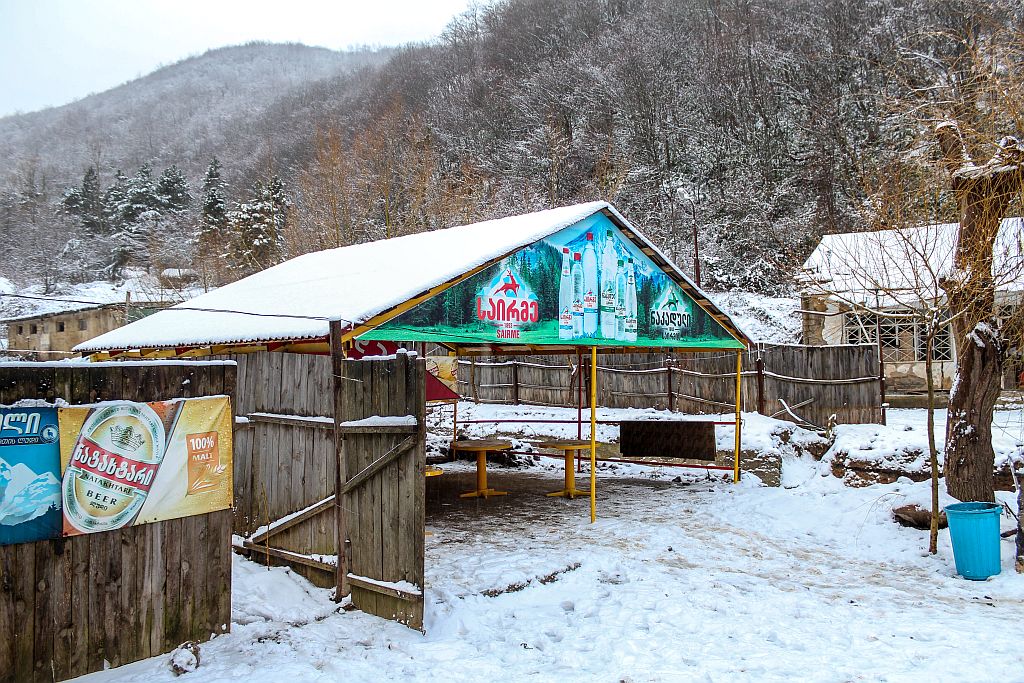 Roadside cafe near Surami mountain pass
While it was a sunny and bright day in Tbilisi, without precipitation, it was a snow white here when we arrived (at the end of December, 2015). Actually, its not rare to observe such weather changes exactly near Surami mountain pass.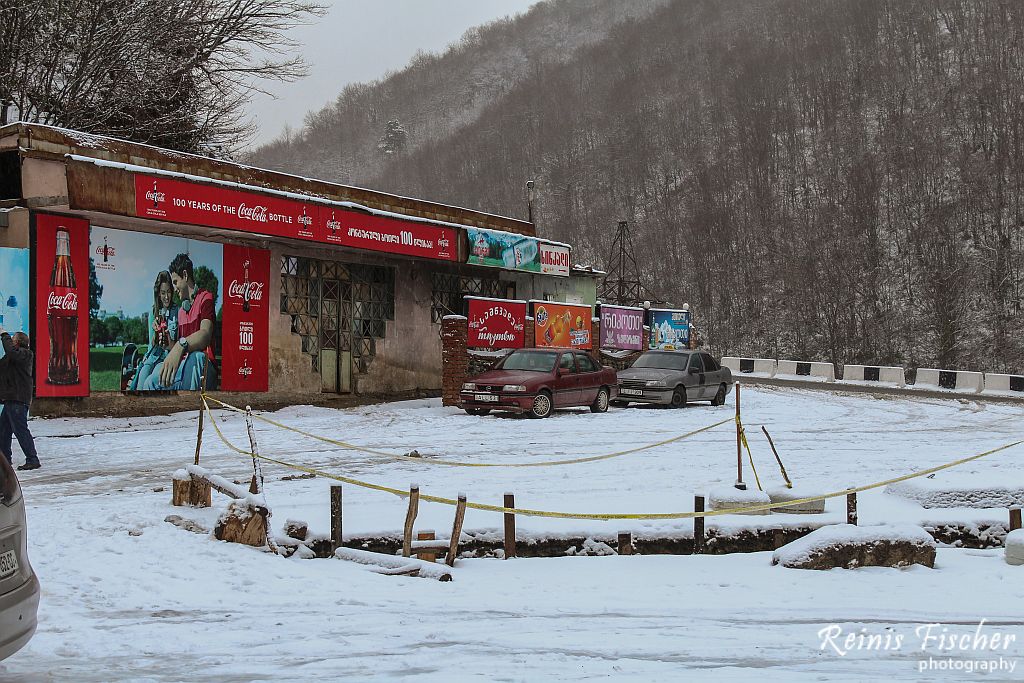 Roadside cafe near Surami mountain pass
Seems this is a popular place, even taxi's are heading here.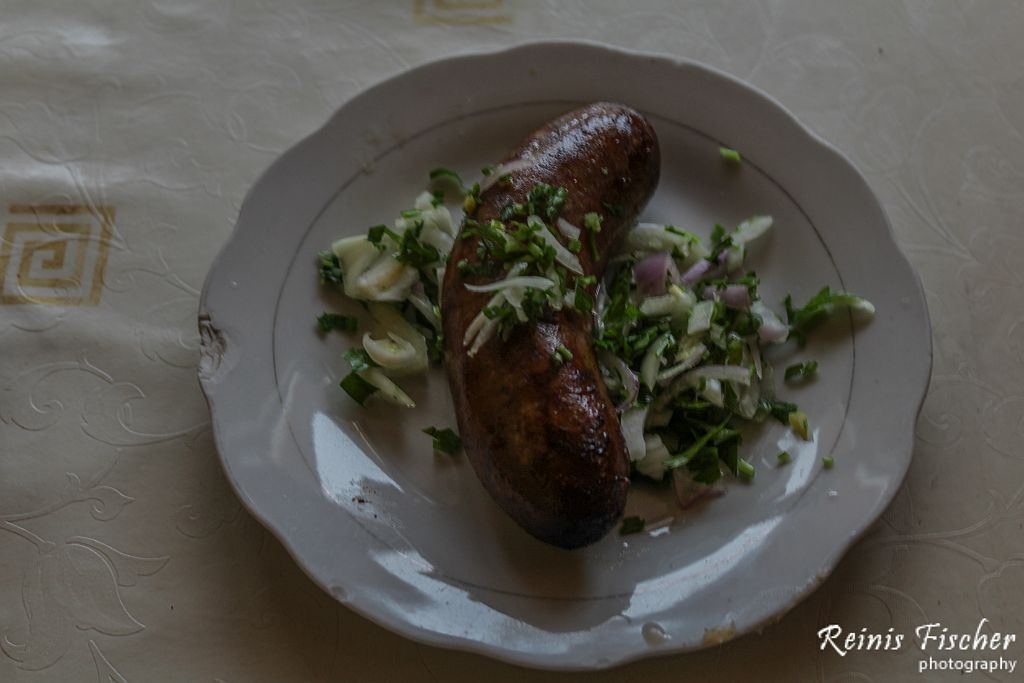 Simple but tasty sausage at this place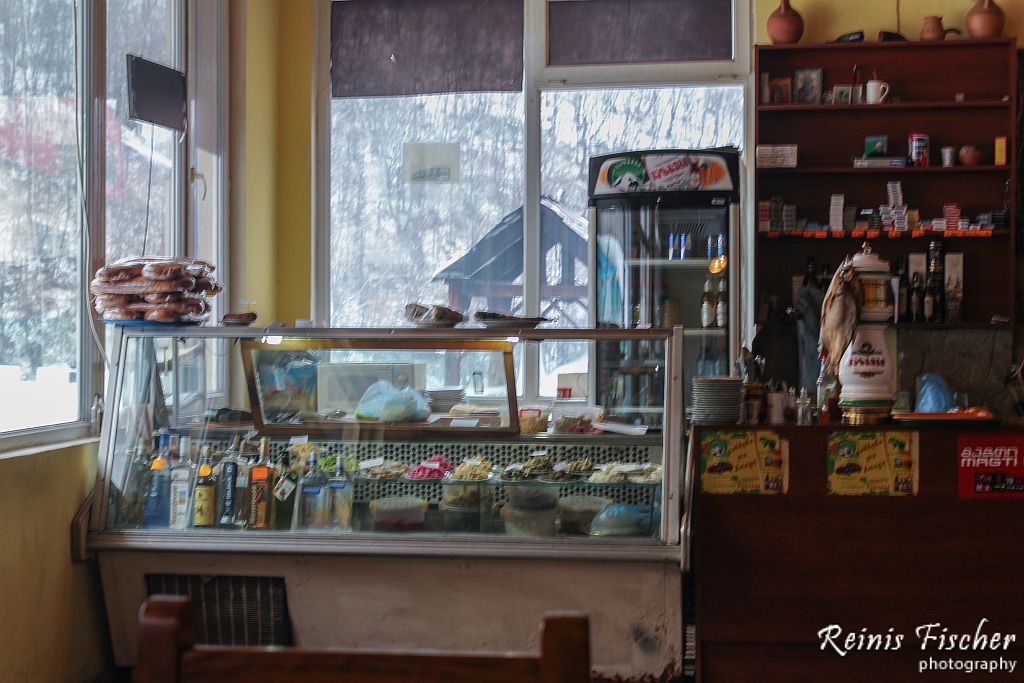 Roadside cafe near Surami pass