The Sacred Heart Cathedral of Rēzekne is located in Rēzekne, Latvia.
I briefly visited this cathedral at the start of August 2022, during my birthday trip to the region of Latgale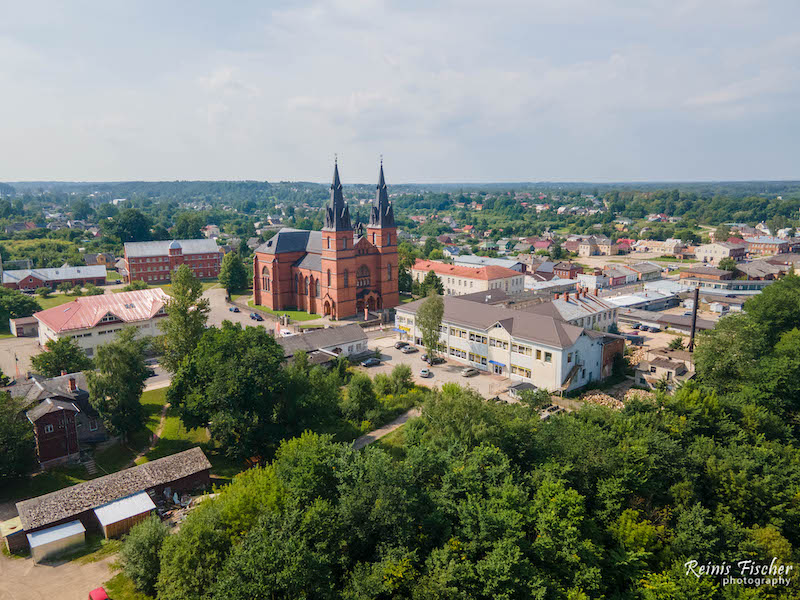 On the site occupied by the church, there existed a wooden temple built in 1685. The church burned down in 1887 during a storm and the following year the works for the new and present neo-Romanesque style church began. Construction was completed in 1902 under the guidance of Florian Viganovskis, dedicated in 1904, and consecrated in 1914.
The church was elevated to a cathedral status on December 2, 1995 with the Ad aptius consulendum bula of Pope John Paul II, when the Diocese of Rezekne-Aglona was created.