The other day was damned hot in Tbilisi, and we decided to take a minibus to head to Borjomi (temperature there is significantly cooler than in Tbilisi). Said - done. In matter of few hours we were at Borjomi National Park eating barbecue and figuring out - should we stay or should we leave (As the song of The Clash - Should I stay or should I go).
Since this was not the first time visiting Borjomi and staying overnight here, we already knew - apartments for rent here sucks - they might be cheap, but they sucks. Maybe I'm getting old - but comfort is one of the things I'm looking for. There was internet connection problems in Borjomi, and we decided to catch a local taxi, and ask for his recommendations for the best hotel in the city (not very expensive, but definitely not the lauzy one - the normal hotel, with shower, TV, breakfasts e.t.c)
Taxi Driver soon realized what we are talking about and took us out of Borjomi city centre to Likani (or close to Likani), and there was two hotels/guest houses looking to us. We split - I went to the first one (Hotel Natali) and S went to second one - Hotel Villa Likani.
The host of Hotel Natali was kind of cheater persons, trying to sell me a room for $60 from person - in total $120. The Hotel Natali was Ok, but price was way too expensive.
S had a better luck at Hotel Villa Likani - we negotiated a duplex room for 120 GEL (140 with breakfast)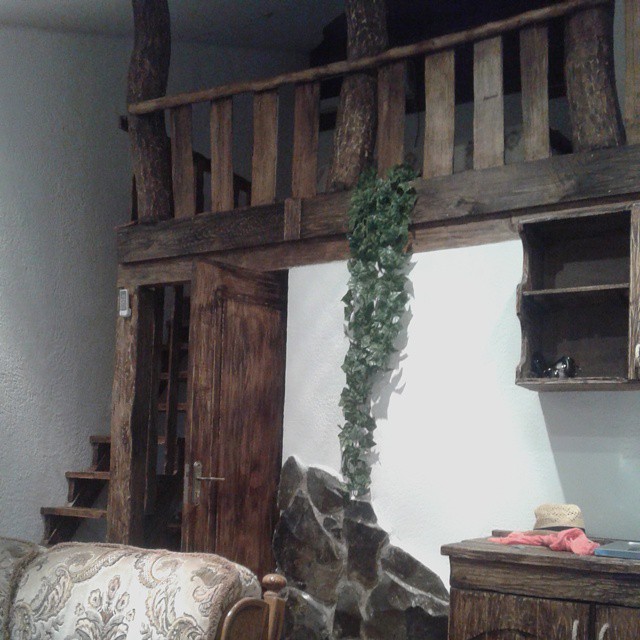 Villa Likani Duplex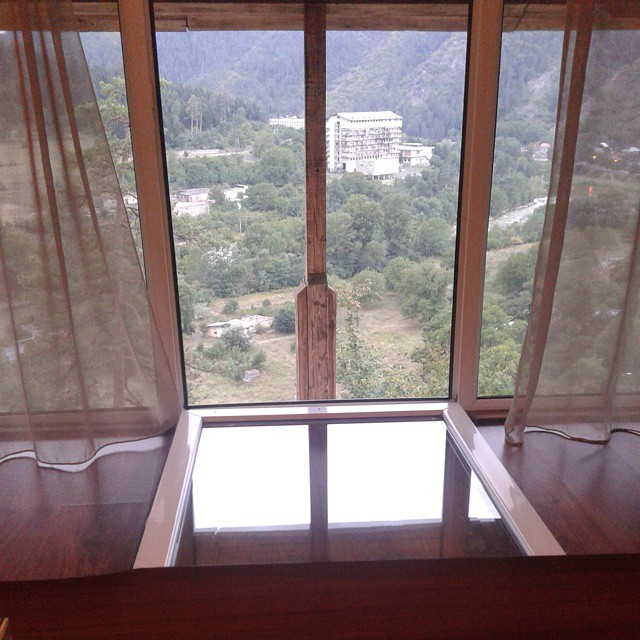 View From Villa Likani Duplex to Borjomi city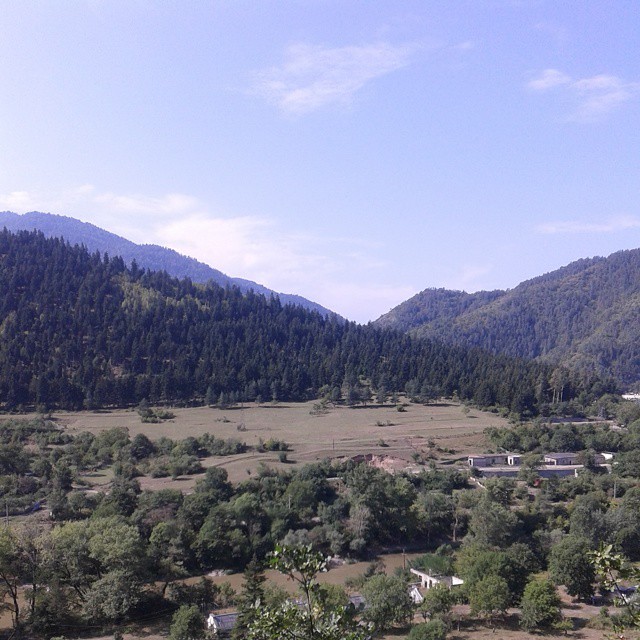 Mountains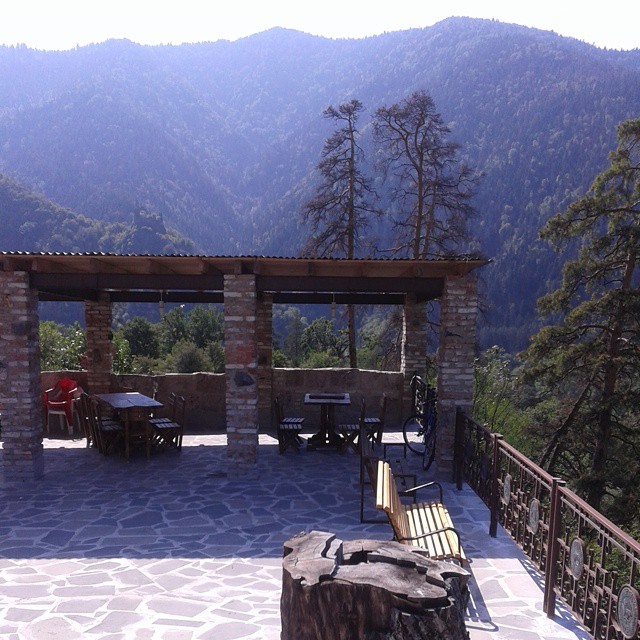 Outdoor Terrace at Villa Likani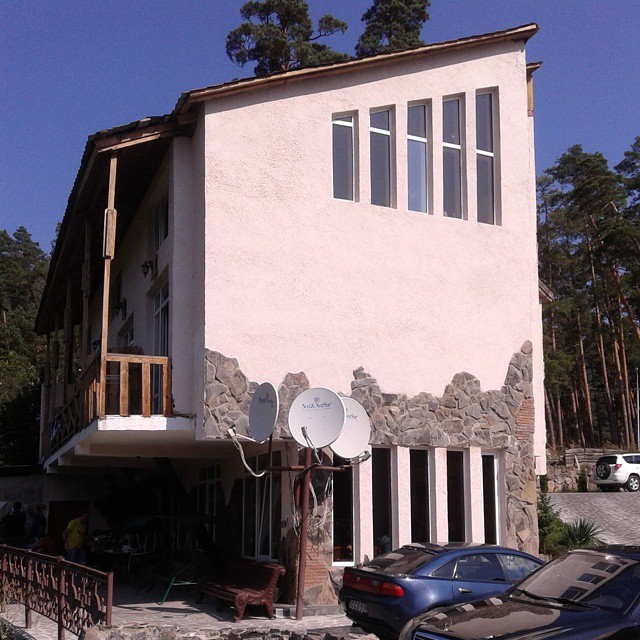 Villa Likani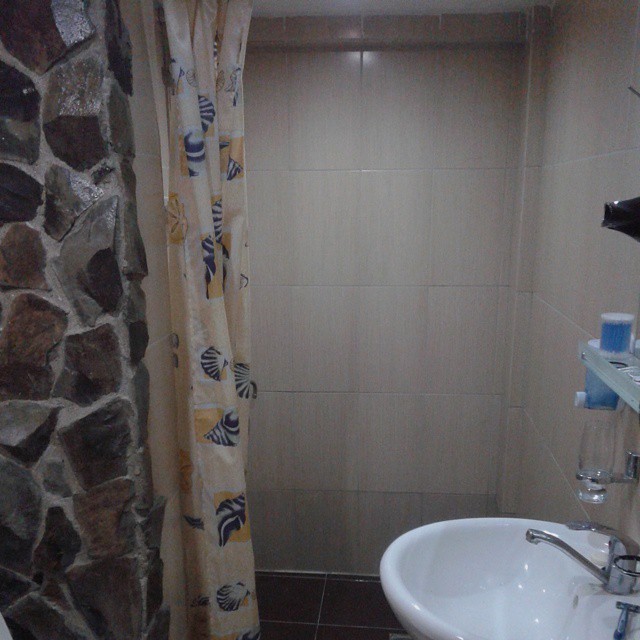 Bathroom at Villa Likani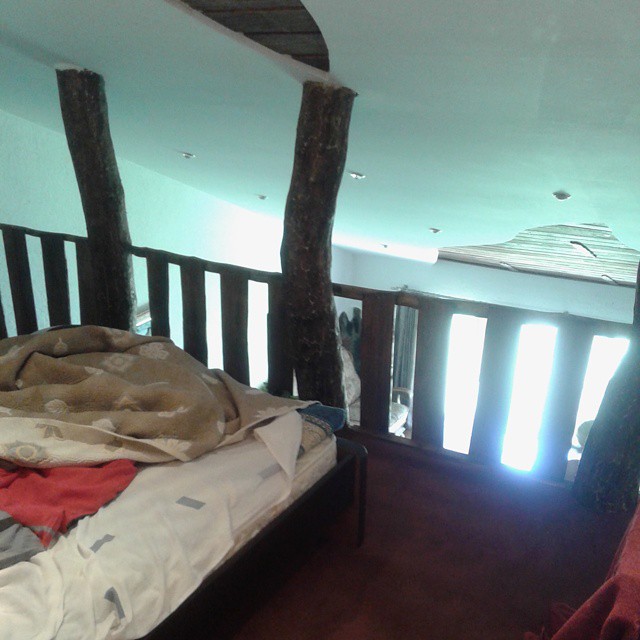 Bed at Duplex room
Speaking of this bed - it was way too tiny, it was not even a queen size bed - but some kids bed with not very great mattress. For one night stay - it's OK - for longer stay - no way!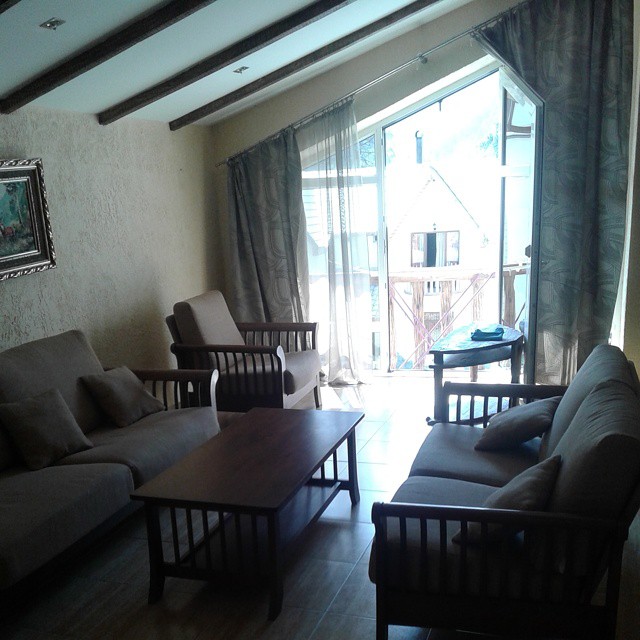 Lobby at second floor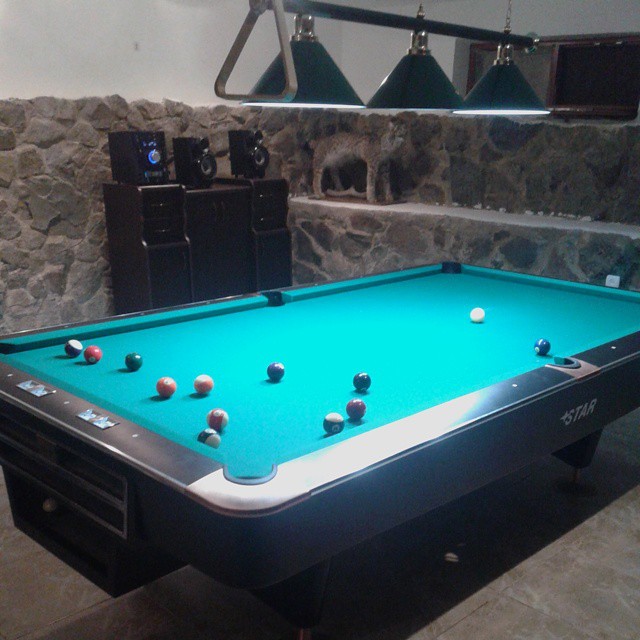 Billiard table at Villa Likani
On the second morning we got Georgian style breakfast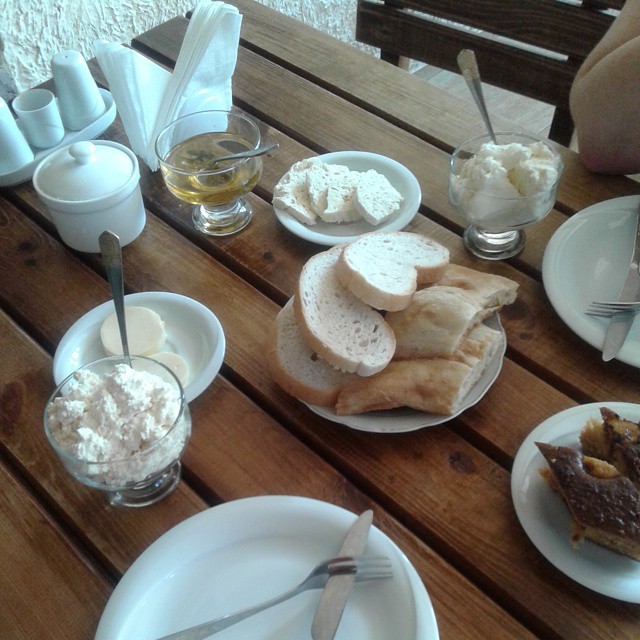 Breakfast at Villa Likani 
In overall
We got what we paid for - 140 GEL for one night overstay with hot shower, breakfast, a billiard table and scenic views - that's a great deal. For a bonus we got Free Wi-FI and Satellite TV
About Villa Likani
Located in Borjomi, 2 km from the town centre, Villa Likani features a shared, fully equipped kitchen, a tour desk, free private parking and free Wi-Fi throughout the property.
Rooms here provide guests with a TV with satellite channels, a wardrobe, and a private bathroom with a shower and free toiletries.
Other hotel facilities include a 24-hour front desk, a garden, a billiards table, a children's playground, room service, and a daily maid service.
Romanov Palace is a 6-minute walk, and Petre Fortress is located across the Mtkvari River, 2.5 km away.
Villa Likani is 3 km from Borjomi Park Train Station, and the nearest airport, Kutaisi Airport, is 145 km from the property.
After this short trip to Borjomi town, I realized there is little or no hotels available for booking on the internet - so I listed the few best value hotels in Borjomi, it turns out Villa Likani is one of the best value hotels as well.