Some Latvians prefer to call Bakery Lāči a top notch place for foreigners to visit. So I decided to visit this place and make some short review of it.
This bakery is located outside the capital Riga and you can reach it by driving route A9 (which is a highway connecting Riga to Liepāja) - in case you are up for a Courland tour, you can make a stop here and enjoy some local brunch/lunch and/or to buy Lāči bread. And don't be surprised if a Latvian brings you a gift from Latvia exactly the Lāči bread. This is the phenomena I never could understood truly, but hey this article is not about that, right?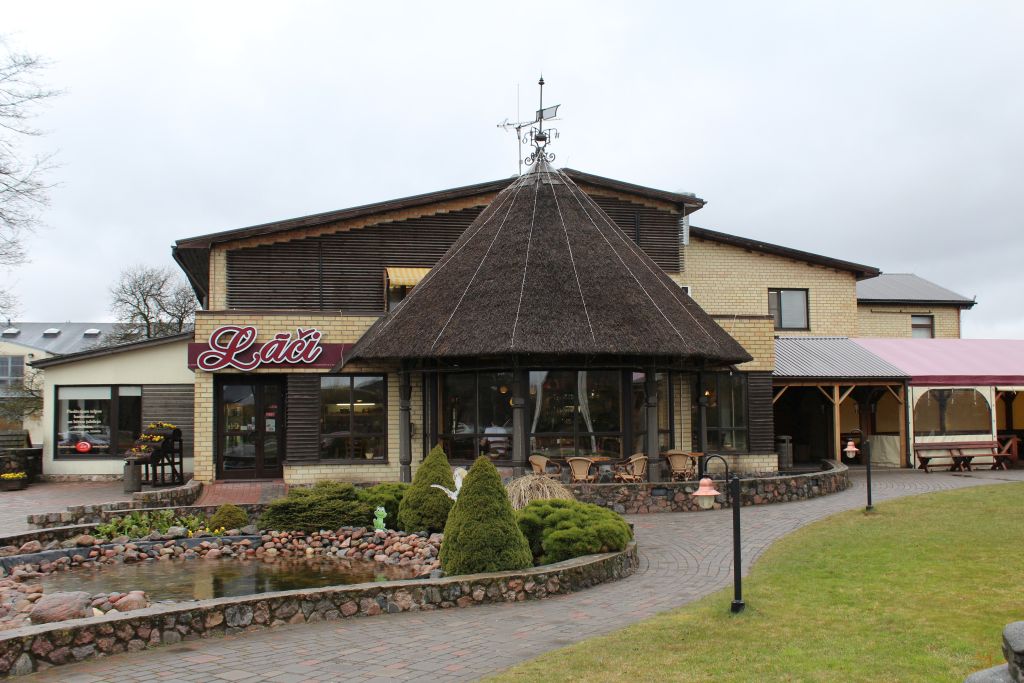 Bakery Lāči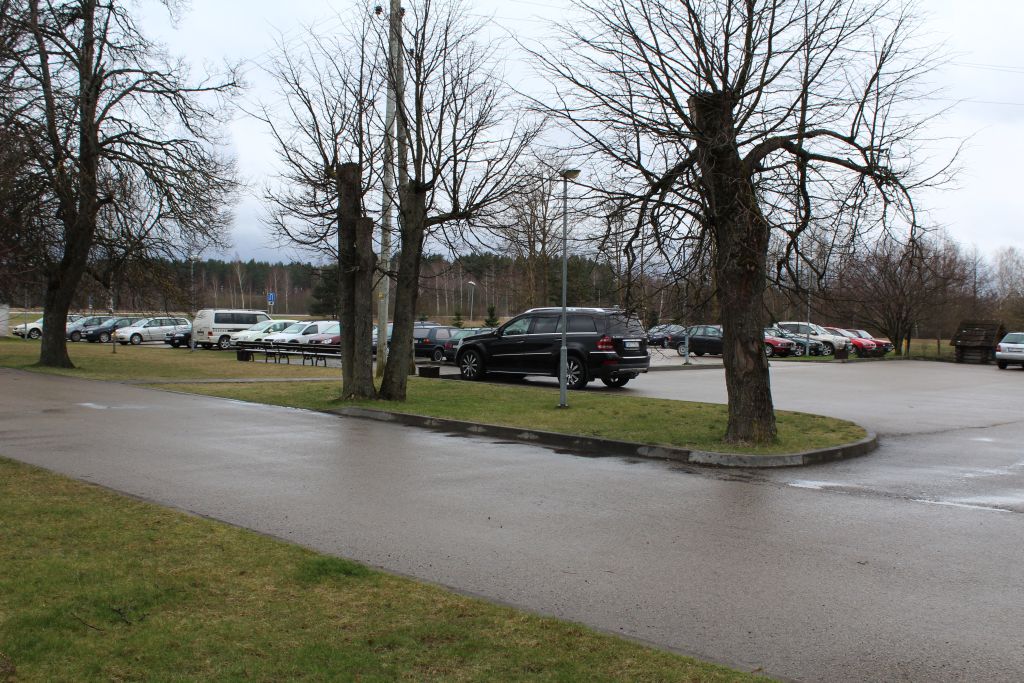 Parking lot near Bakery Lāči
Parking lot is located just near route A9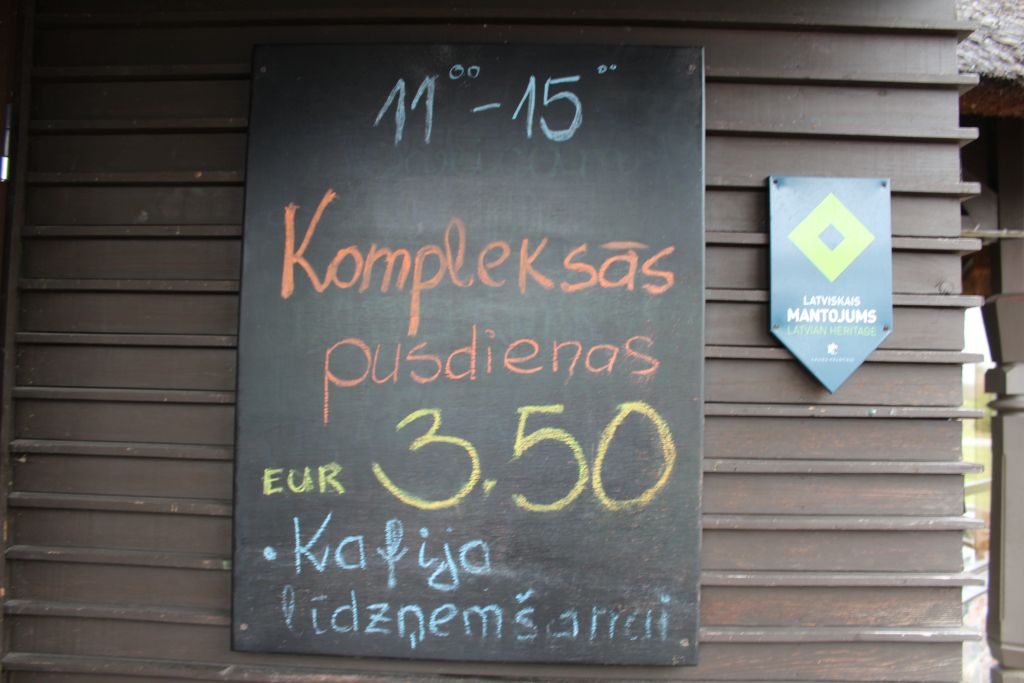 Lunch menu at Bakery Lāči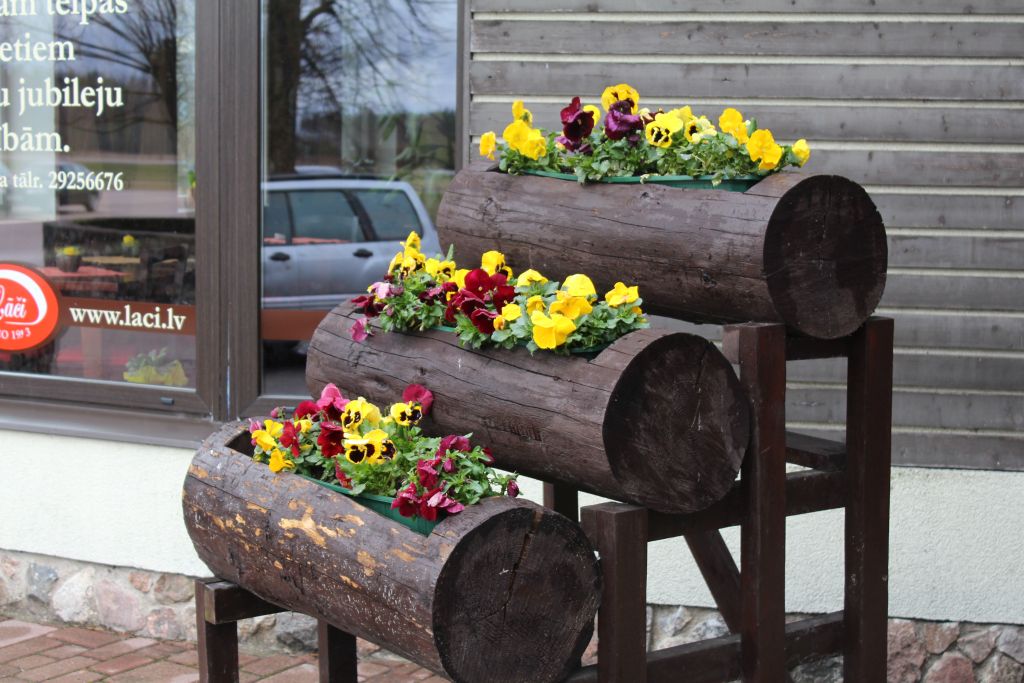 Exterior at Bakery Lāči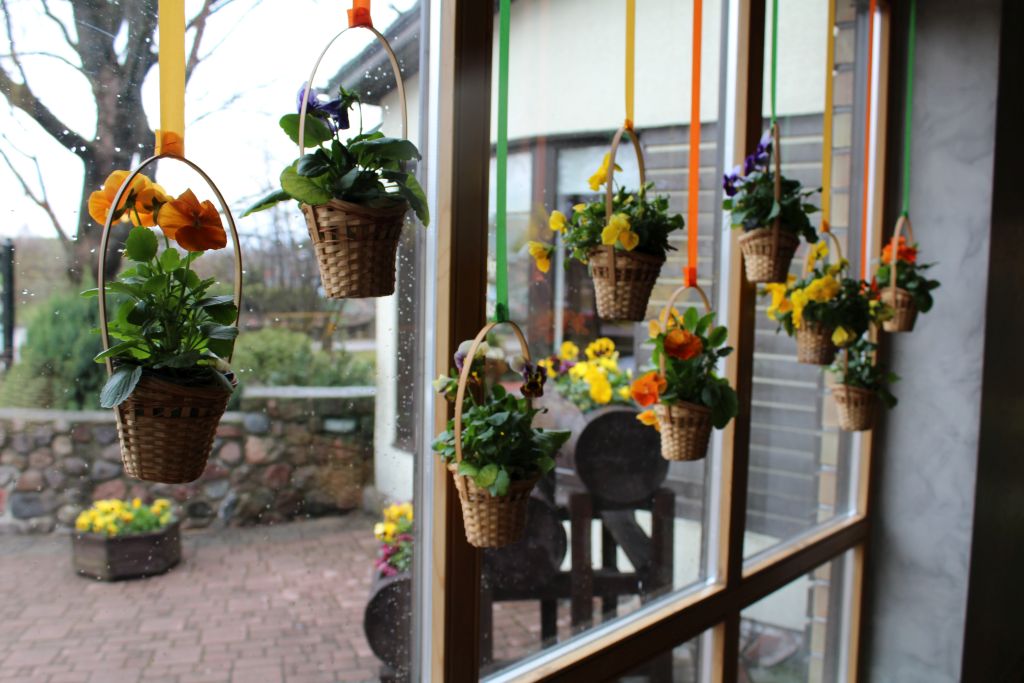 Interior at Bakery Lāči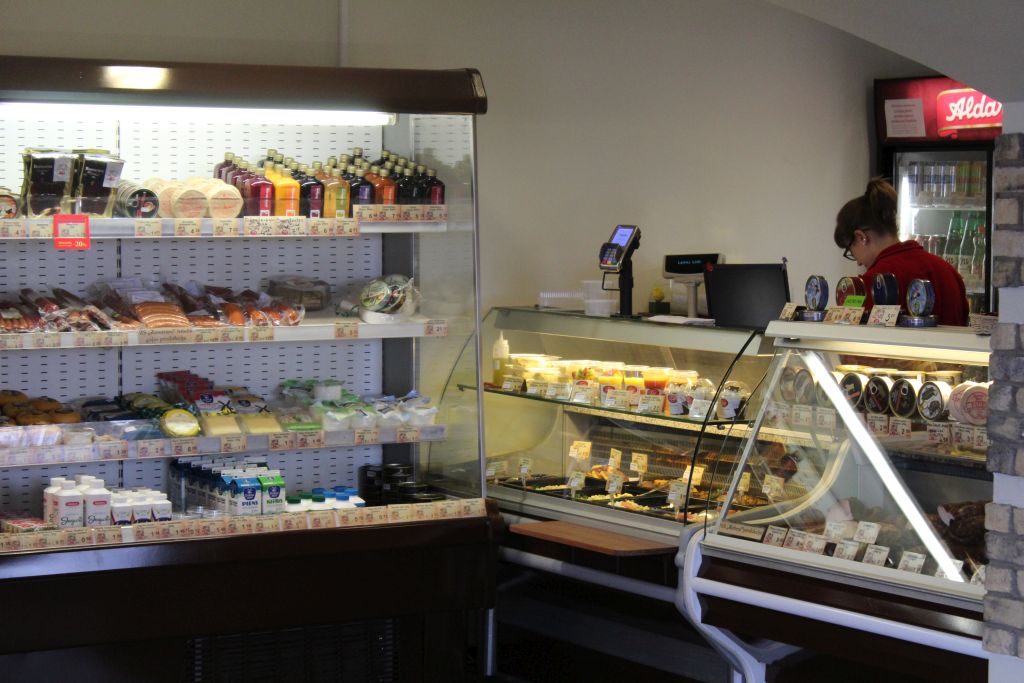 Shop at Bakery Lāči
You can buy here some smoked sausages, cheese, sprats e.t.c.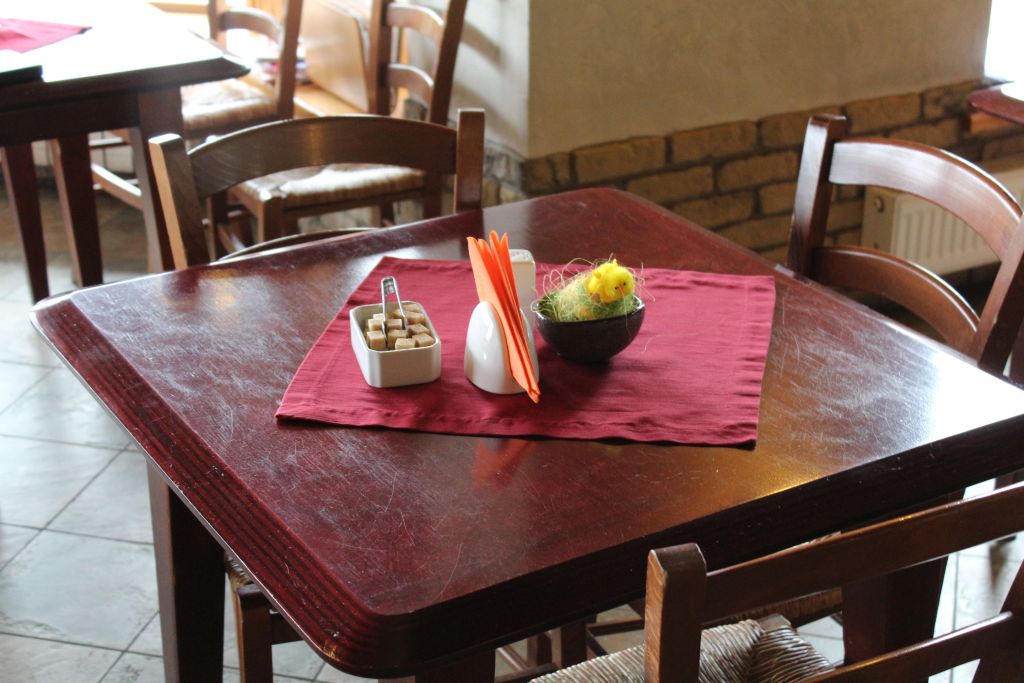 Simple table at Lāči bakery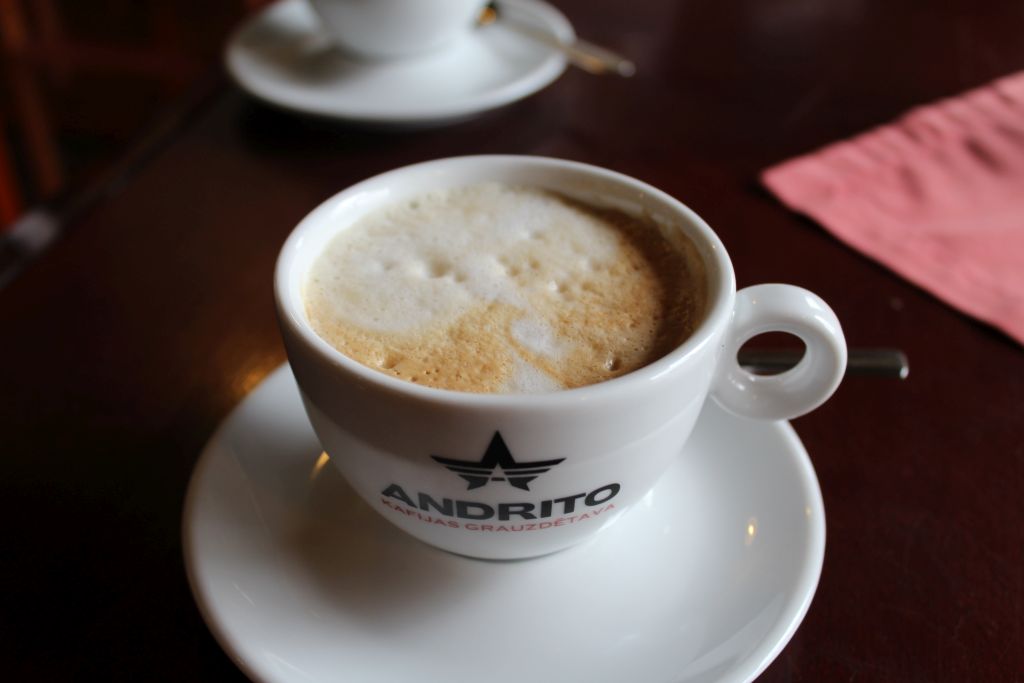 Coffee at this place
Coffee tasted good, the price for a cup of coffee here - EUR 1.80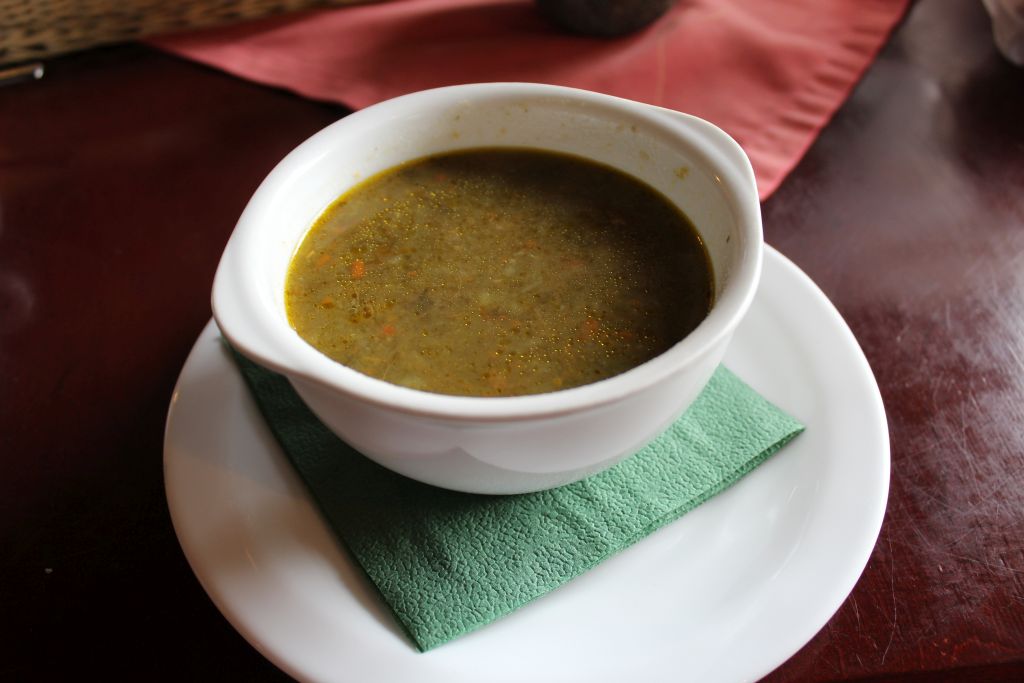 Sorrel soup with pearl barley
This soup was fine but it completely missed two major ingredients - a sour cream and meat
Smoked meat and sausages
While we were waiting for our entrée being prepared I took my camera and did some photography around this place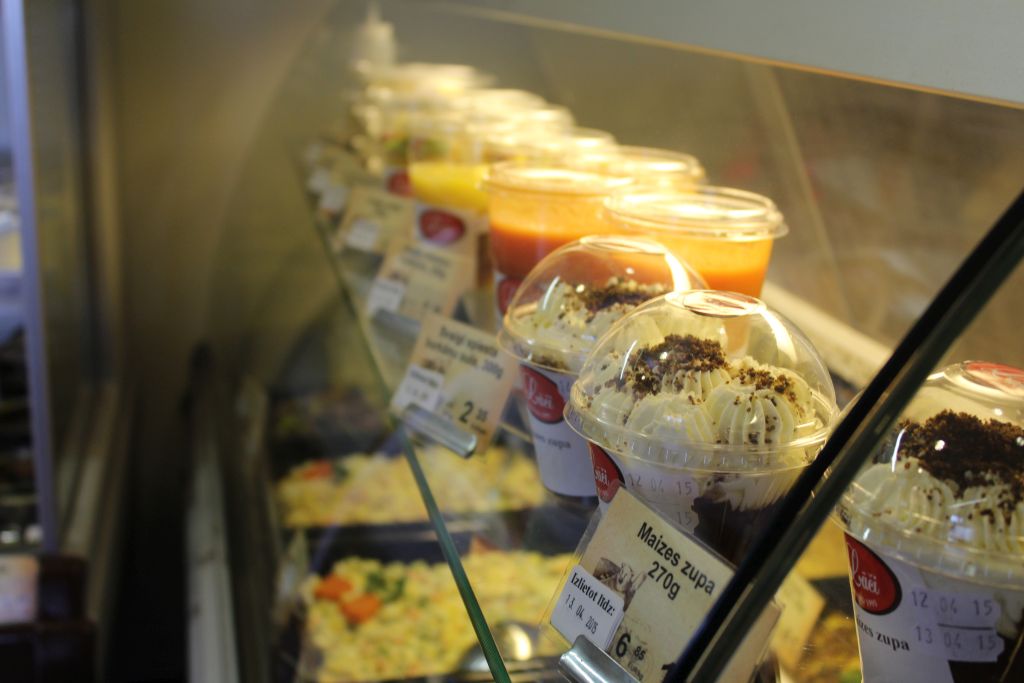 Latvian style desserts at Bakery Lāči
Maizes zupa literally meaning Bread Soup which by my understanding is one of the most popular Latvian desserts is the sweet soup made from rye bread and fruits. I actually bought here one cup of Maizes zupa and was a bit disappointed when learnt about ingredients in it. In short - only chemistry here. So don't get fooled of traditional heritage, those guys will sell you a traditional chemistry here.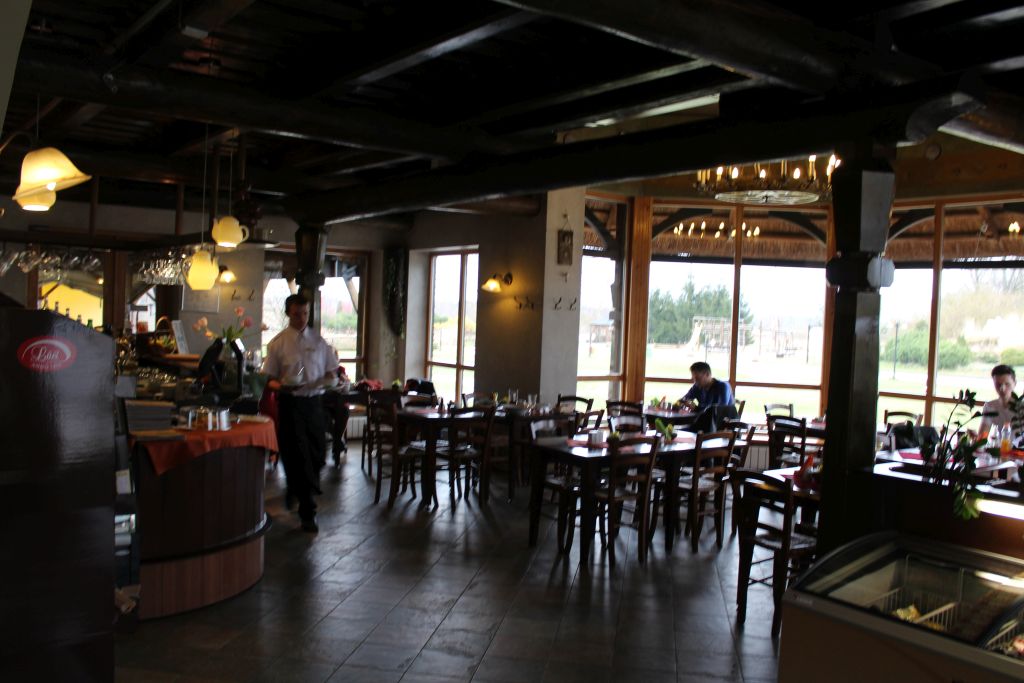 Interior at Lāči bakery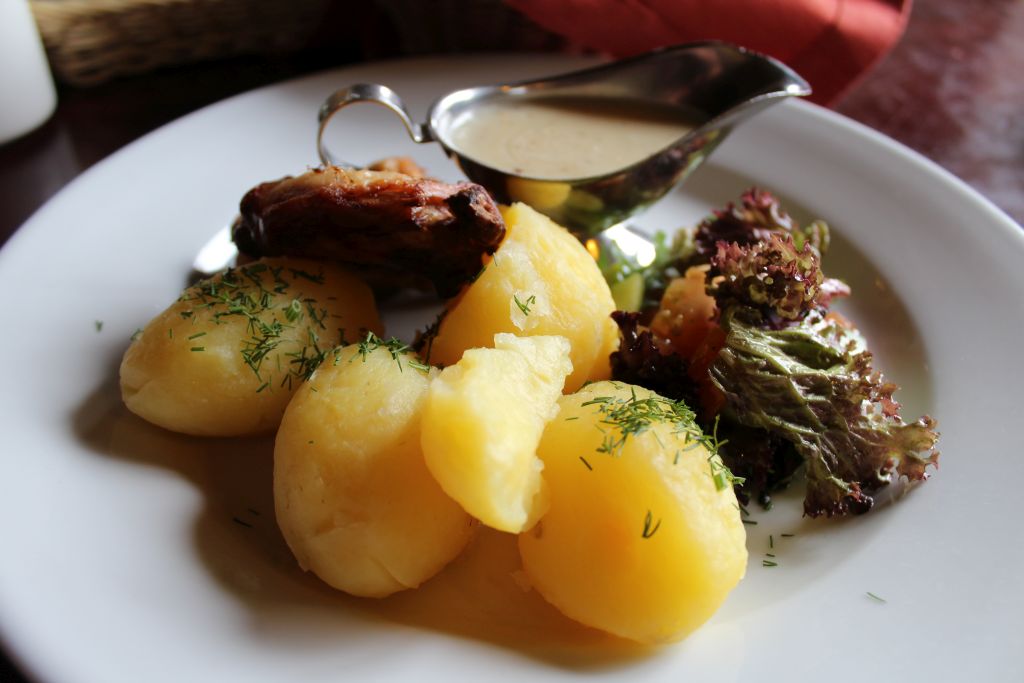 Potatoes, chicken wings and white sauce
Well despite pretty decent photo I managed to take care - potatoes were almost cold, chicken wings looked some 2-3 days old and white sauce was made on either chicken or pork fat - it was white-fat sauce. You can eat it - and probably it's fine - well - I could rate this food here bellow average.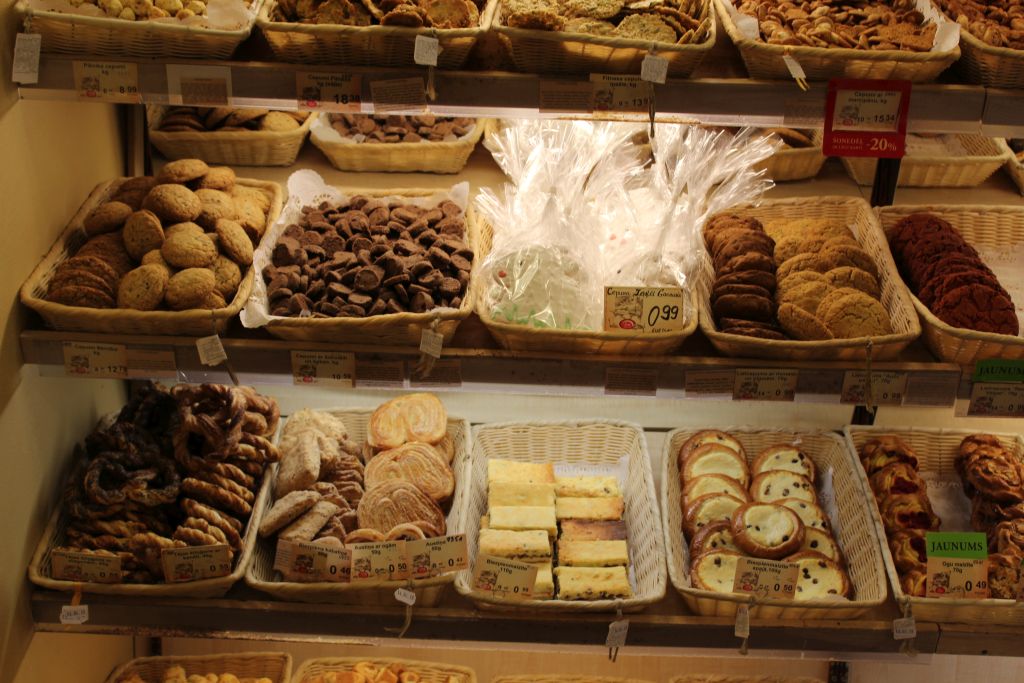 Cookies and Buns for sale at Lāči bakery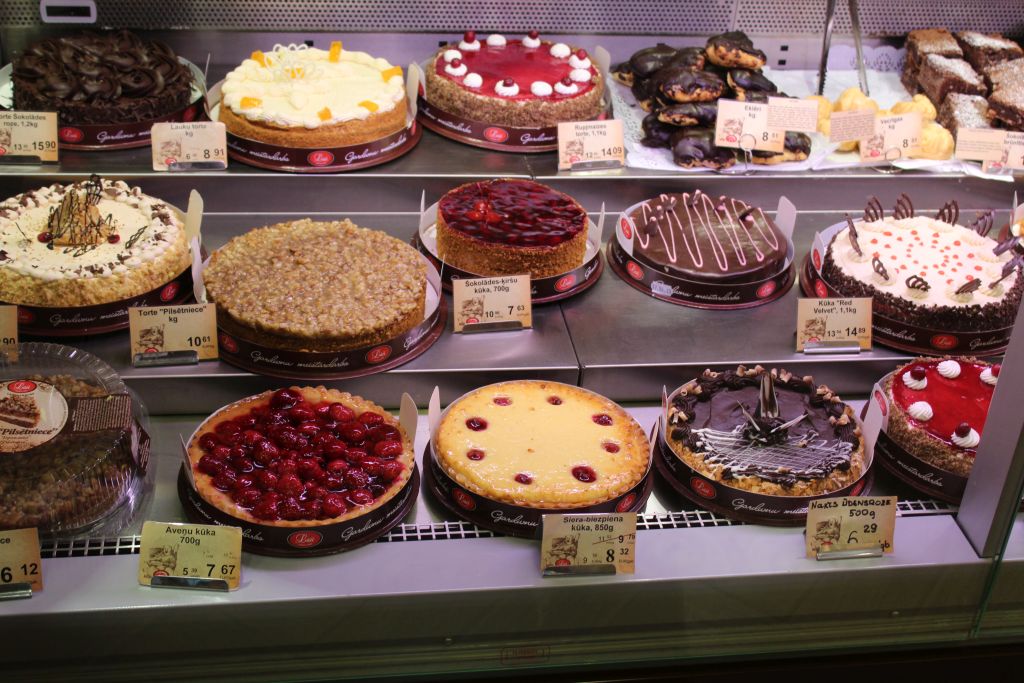 Cakes and tarts for sale at Bakery Lāči
At this point personnel at Lāči bakery noticed me taking photographies and they did mind me doing that, so I had no chance to take a photo of a bread. But at least I have given you some opinion of this place.
The Bottom Line
Well - I'm not sure if I could recommend this place if you are here for authentic Latvian Cuisine (better try Lido on Krasta street), but they serve here some decent foods, rye bread is delicious. We spent here around EUR 20.00  and no regrets for that. If you are on your way to Courland, sure take a stop here.
About Lāči bakery
Things happen a bit differently here. More thoroughly. If the people here do something, then they do it like it was done centuries ago – for real and sincerely. With their hearts, souls, minds and their own hands. When a Lāči master gets ready to bake bread, he spends a long time preparing because you need inspiration to bake bread. It's like raising a child – you have to get a hold of yourself and step back from yourself a bit. And you have to put everything into one thing. Into creation. At Lāči, dough is leavened in real wooden troughs; it's kneaded by hand and formed into loaves which are patted to see if they're ready.
Each bump is felt and each grain is inspected to see if the farmers have put their all into growing them. Lāči bread is baked in a real wood-stove. The wood is arranged so each loaf of bread has its sides warmed, its crust loved and its centre attended to. The masters sit and watch like hawks and wait – wait for the mouth of the oven to be exactly as hot as it needs to be. For the bread to be baked, for it to be aromatic and delicious enough to be brought to you. The recipe used to bake bread was searched for far and wide. The master who bakes bread is chosen for his big heart and skilled hands. Everything is natural and real. From the heart. This truly is a place for happy loaves. And when you eat them, you become happy, too. Because those feelings, love and care cannot be hidden. And that's that.
Visit www.laci.lv to learn more