I once had a friend visiting me from Canada, he was pretty much obsessed with eco friendly foods, I took him to the local Tbilisi Dezerter bazaar and told - hey look there are plenty of eco foods here. He took some carrot from local salesman and answered me - this probably is natural, but it's not eco!
Believe me or not - but my friend was right, I understood that immediately. If you just like my friend are into eco thing - you wont probably find eco friendly food near Gori Highway (connecting Tbilisi with Batumi) some 60 km from nations capital. On the other hand if natural is OK then you can buy fresh vegetables here for sure.
In fact this is what we actually did after returning from a day trip from Borjomi - we bought a box with tomatoes (about 10kg) to latter prepare tomatoes in jelly (Check out my food blogger series not to miss an update on that)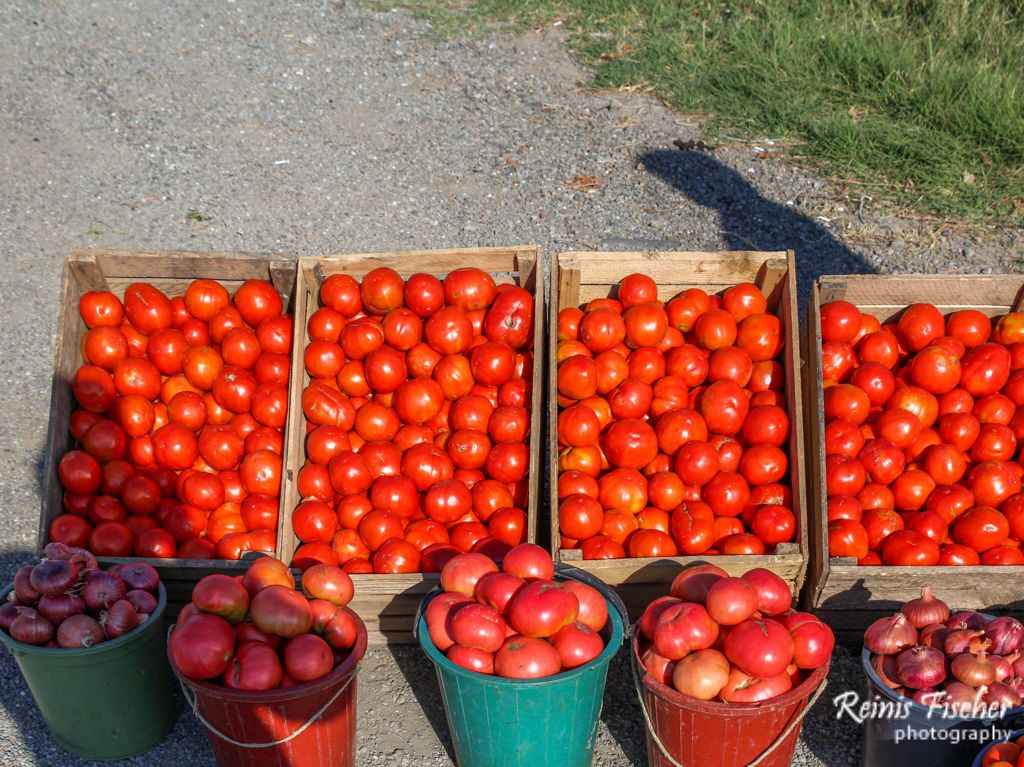 Tomatoes for sale near Gori highway in Republic of Georgia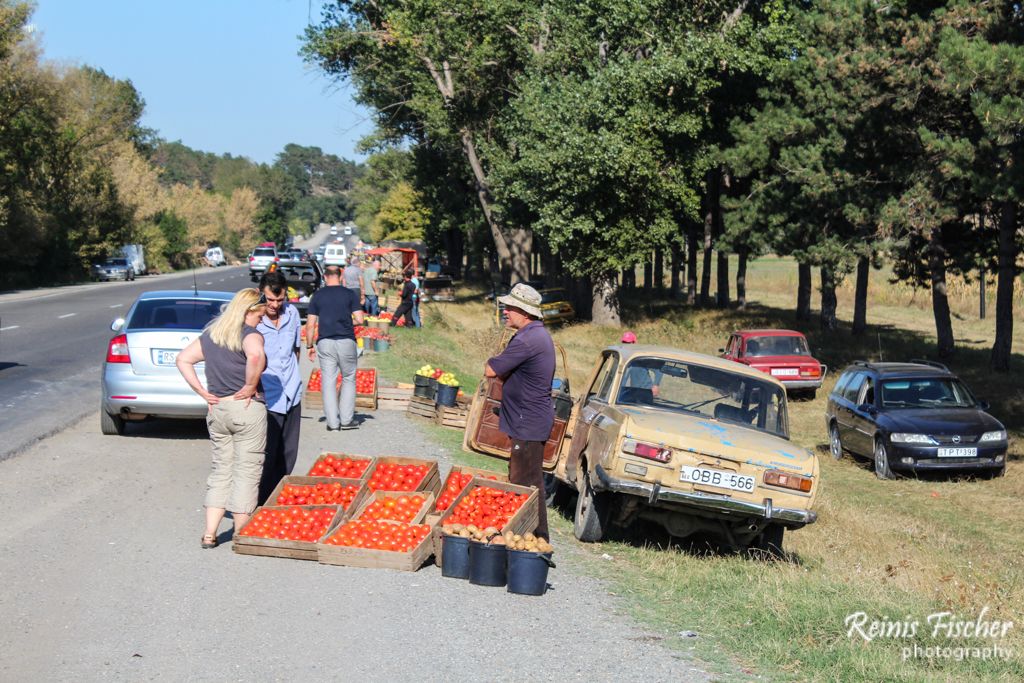 Negotiating a deal with local farmers
The thing I love in Georgia - you can always bargain about the price, so we bought a box of tomatoes for about 10 lari, instead of 17 lari. Depending how good negotiator you are - you should try.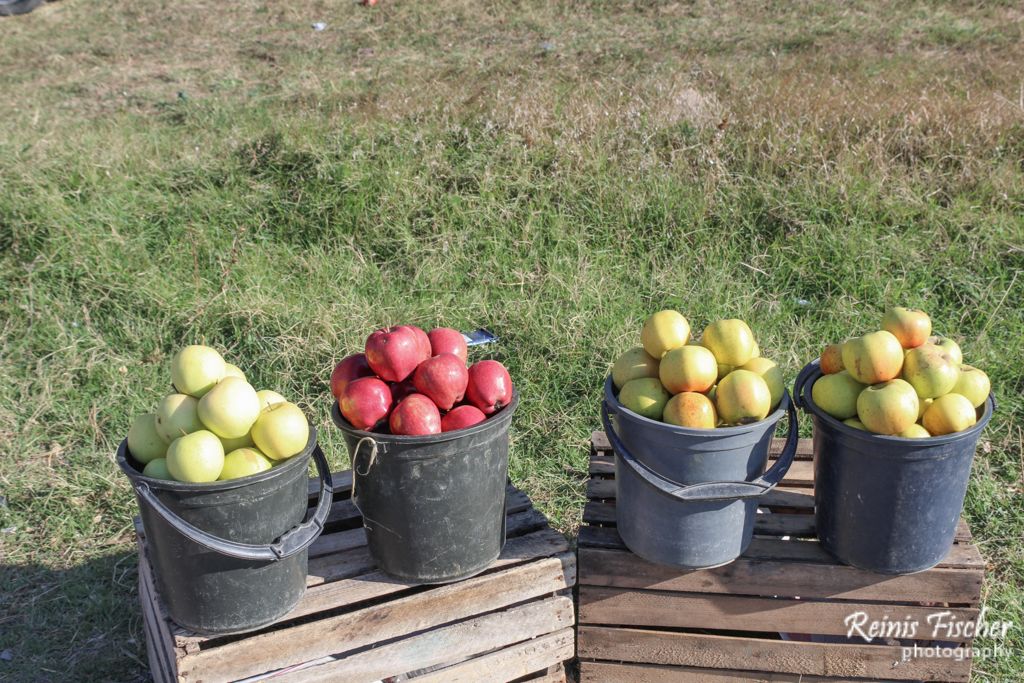 Apples for sale at highway market
Depending on season you will find many fresh vegetables and fruits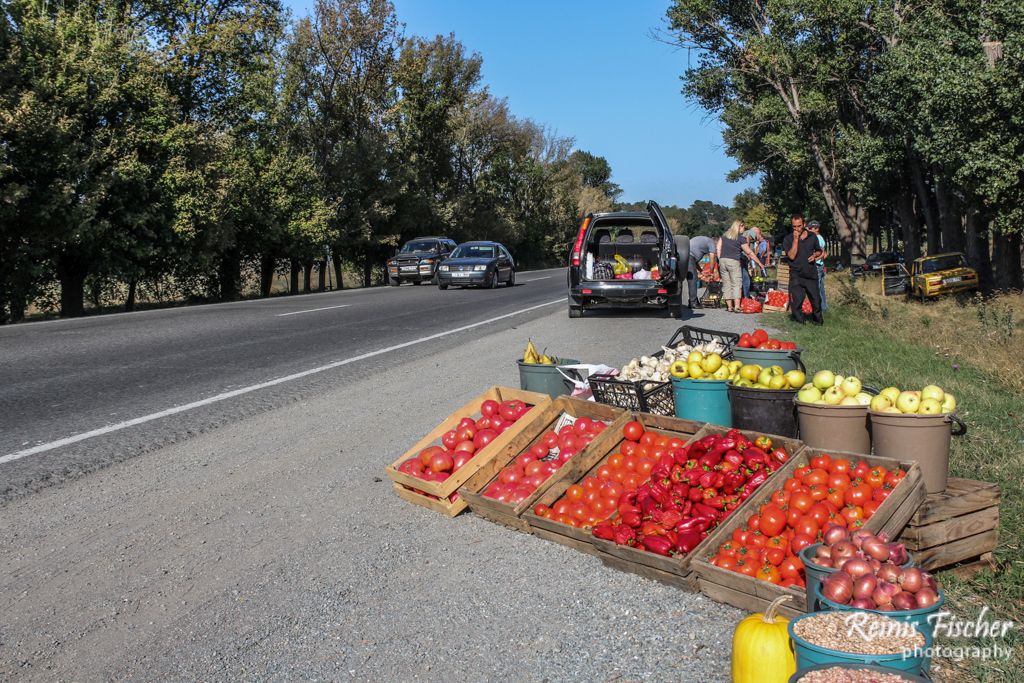 Fresh vegetable market near Gori highway
The Bottom Line
If you are traveling by your own vehicle Tbilisi - Batumi route, take your chance and buy some goodies at this market