There is a biggest tree in Georgia located in the city center of Telavi (Region of Kakheti). It's not only giant, it is more than 900 years old as well.
I discovered this tree back in October , 2015, during a day trip to region of Kakheti, we made a 5 minute stop here, I got an opportunity to photograph it with my mom posing next to it.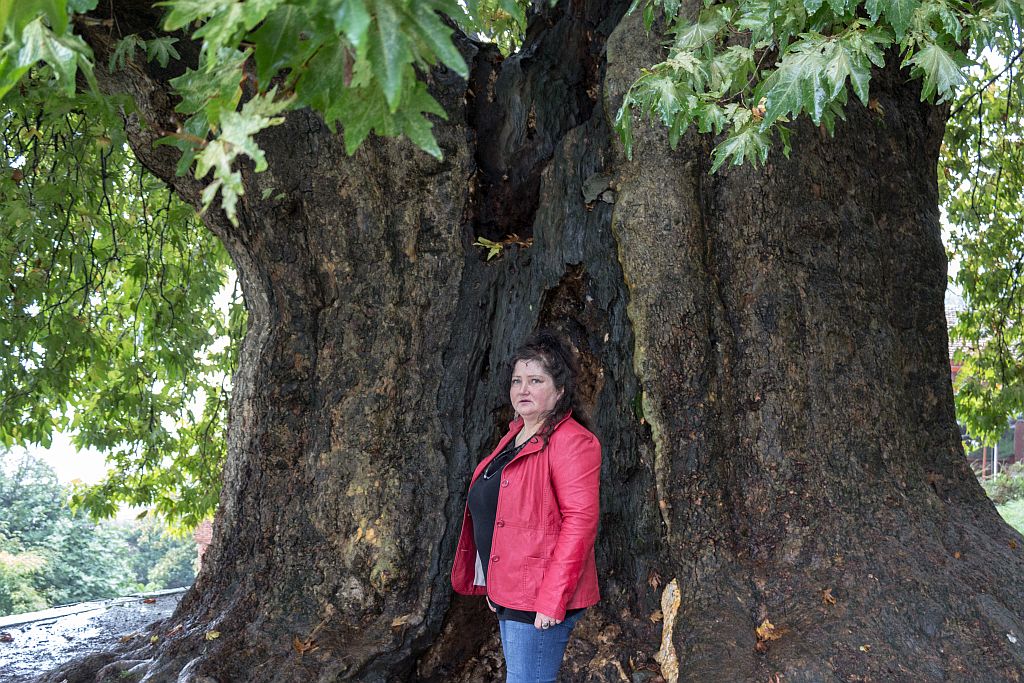 The Giant Plane tree in Telavi, Republic of Georgia
It's width is about 12 meters and height 46 meters.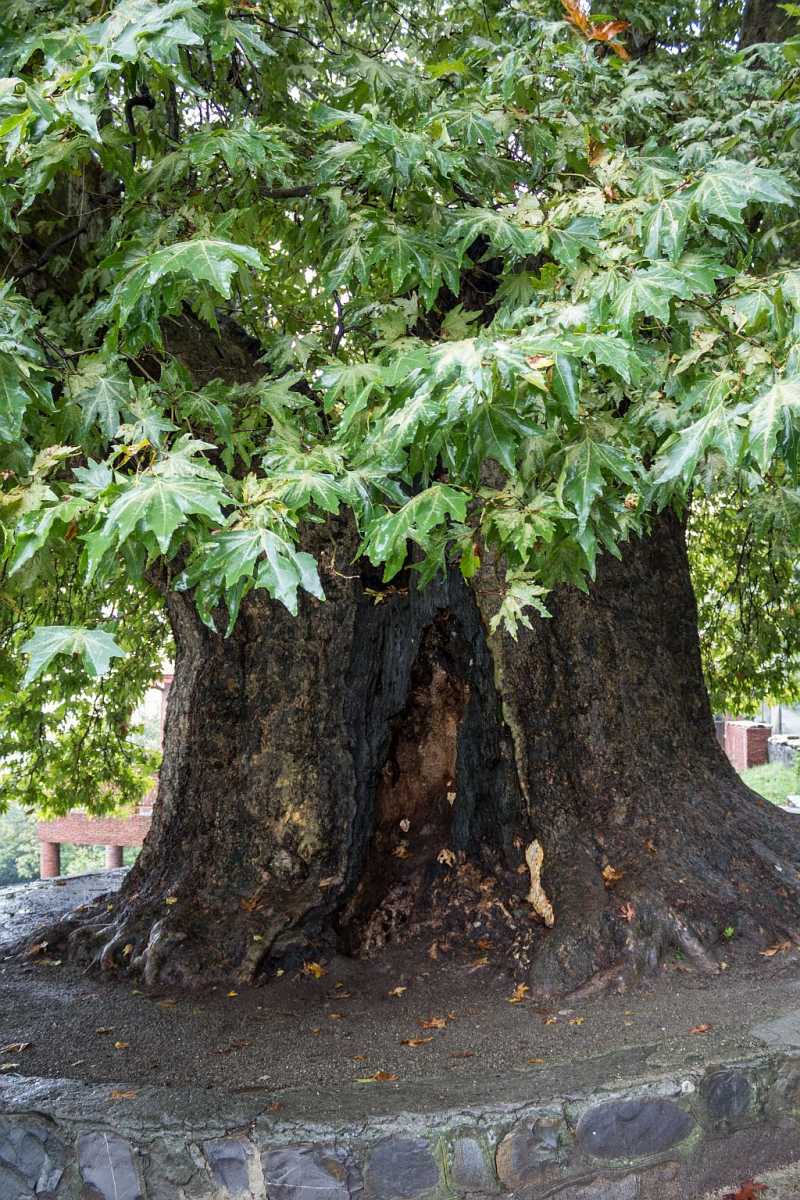 The Giant Plane tree in Telavi, Republic of Georgia
The plane tree in Telavi is near the 'Batonis Tsikhe' (the Prince's Castle), the Batonis Tsqharo' (the Prince's Spring) and the monument to the great Georgian King of the 18th century Heracles II. Source: Platan
​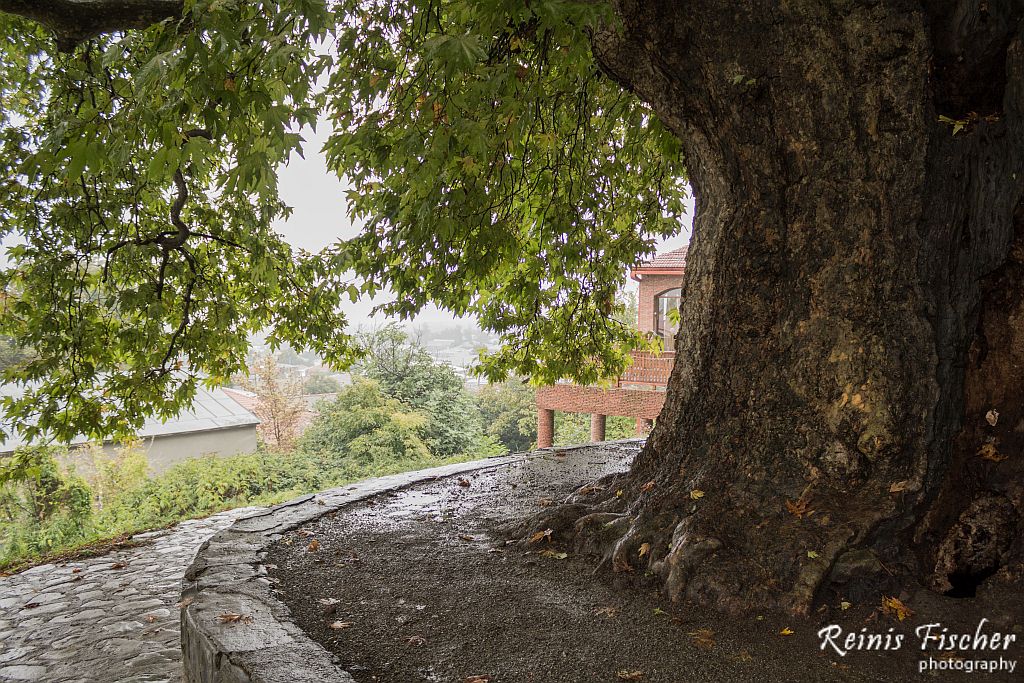 The Giant tree in Telavi
It is known that the great Georgian writers Ilia Tchavtchavadze, Akaki Dseretheli, Vazha-Phshavela and other Georgian or foreign public figures were visited to see the plane tree in Telavi. As earlier, there are so many guests to see the tree, which attract and charm the visitors by its greatness and beauty. Source: Georgian Genealogy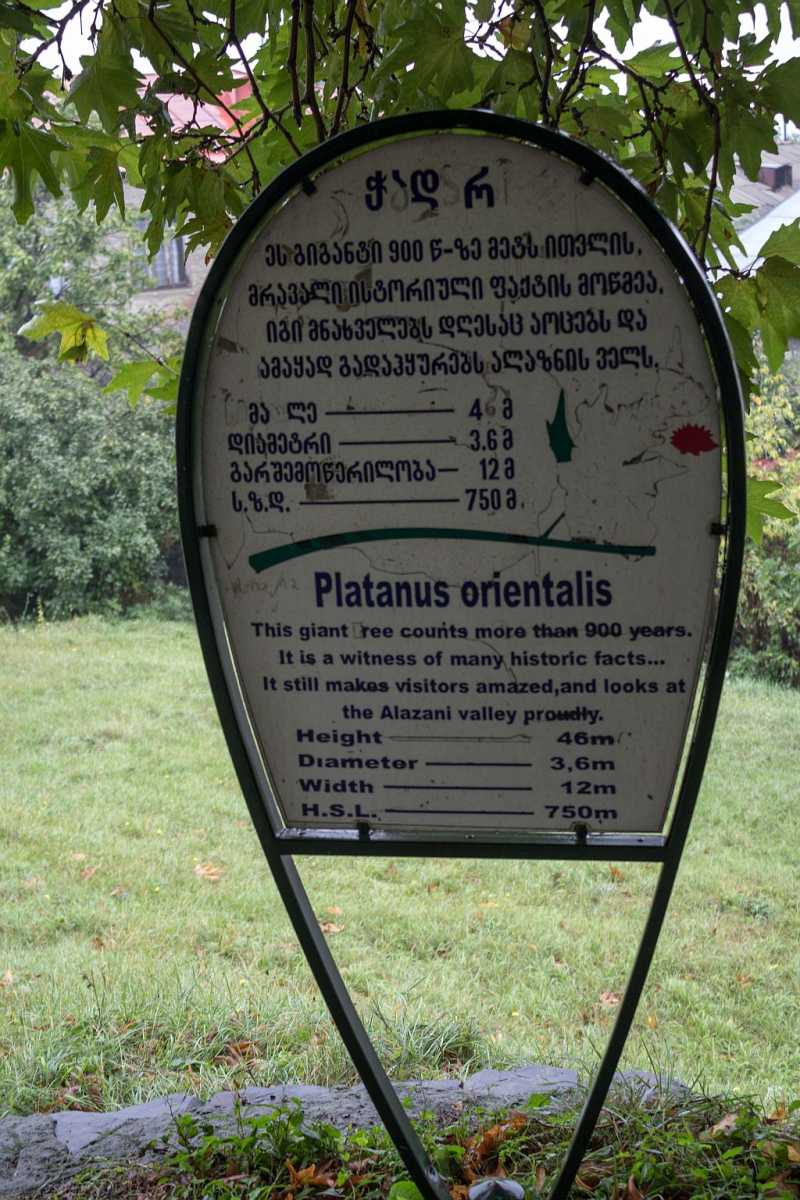 Platanus Orientalis
I'm not into dendrology, so Wikipedia is my best friend in such case, according to Wikipedia: Platanus orientalis, or oriental plane, is a large, deciduous tree of the Platanaceae family, growing to 30 m (98 ft) or more, and known for its longevity and spreading crown.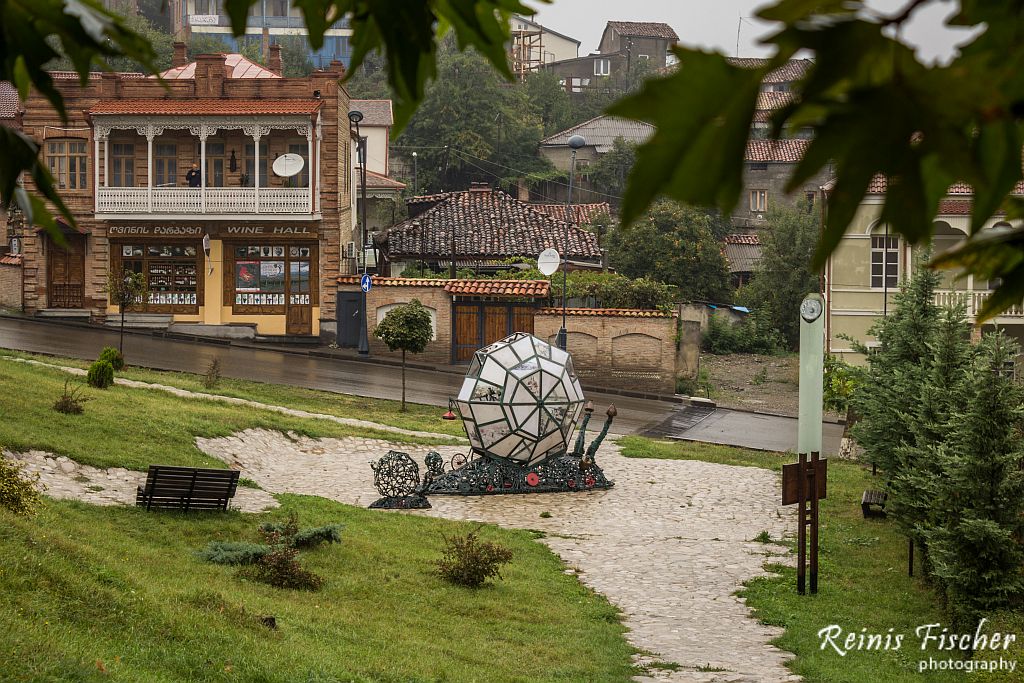 Lovely city of Telavi