Gori Railway Station, a small stop on the Georgian Railway line, is an intermediate station on the Tbilisi-Batumi route which sees more than a dozen trains passing through each day. 
Whether you are looking to travel to Gori from Tbilisi by train or just prefer wandering about Soviet Architecture, the Gori railway station might be the answer.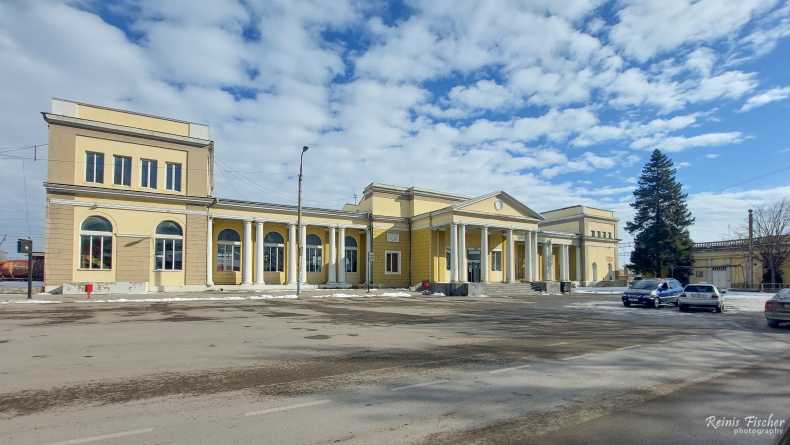 The train station is located in southern Gori, 2 kilometers from the city center and away from all of the tourist sights.
There were several taxis located in the fron of the railway building, so this shoudn;t eb a problem to get to the city center, or if you prefer, you can always walk.
Gori Railway station building reflects a Soviet classicist style, complete with columns, and since the interior has not undergone any major renovations it exudes a nostalgic atmosphere. Inside are ticket booths, a luggage storage area and a small waiting room.
According to Advantour A large statue of Joseph Stalin, who was born in Gori, still stands in its own separate wing inside Gori Railway Station. As I havent been inside the building - cannot confirm or deny!