We stayed at this hotel about a month ago, during our one week Catalonia trip, in which we actually drive even to Andorra, so this hotel was our last hotel in Spain before departing back to Georgia.
To book this hotel we chose hotwire.com (they offer secret deals - you kinda buy a cat in a sack - but you don't need to worry about a bad product, you could get - there are major hotel brands, that are not willing to tell others - they are selling it low). After booking a hotel on hotwire - we got this one, located somewhere close of driving in to Barcelona from Andorra, and next to the road heading to Barcelona El Prat Airport.
We got this hotel for 2 nights for price of EUR 113.50. 
Result - see it yourself: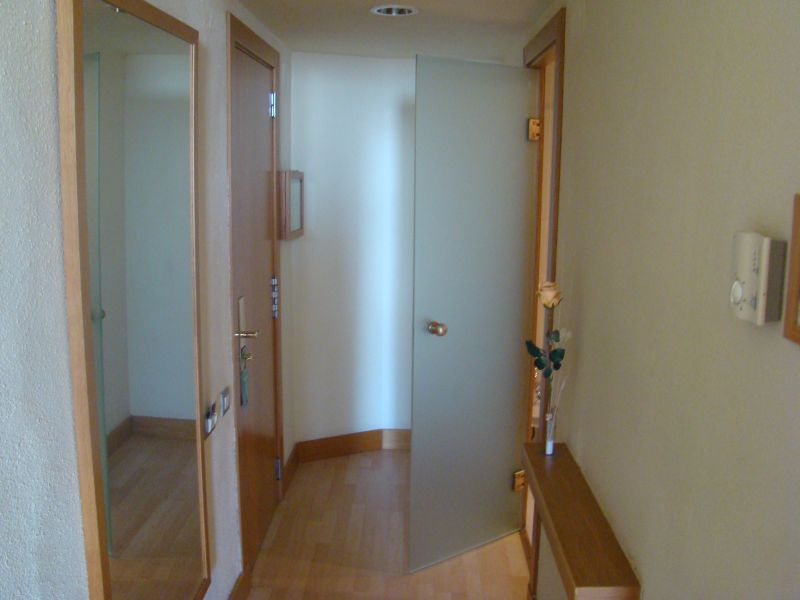 Hesperia Sant Just Barcelona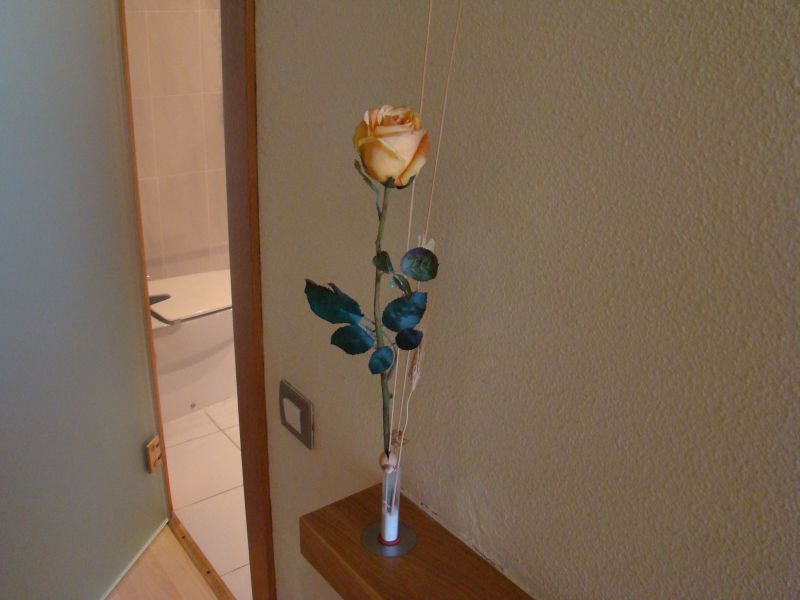 Hesperia Sant Just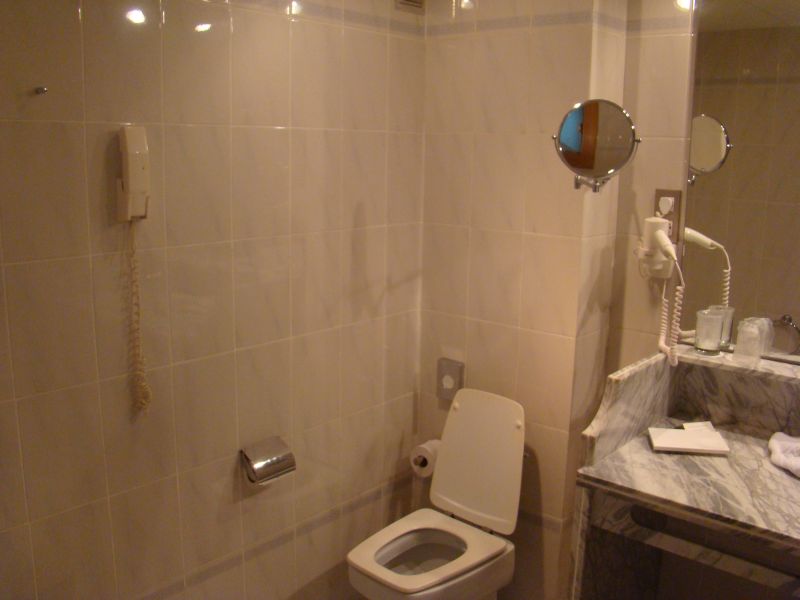 Bathroom at Hesperia Sant Just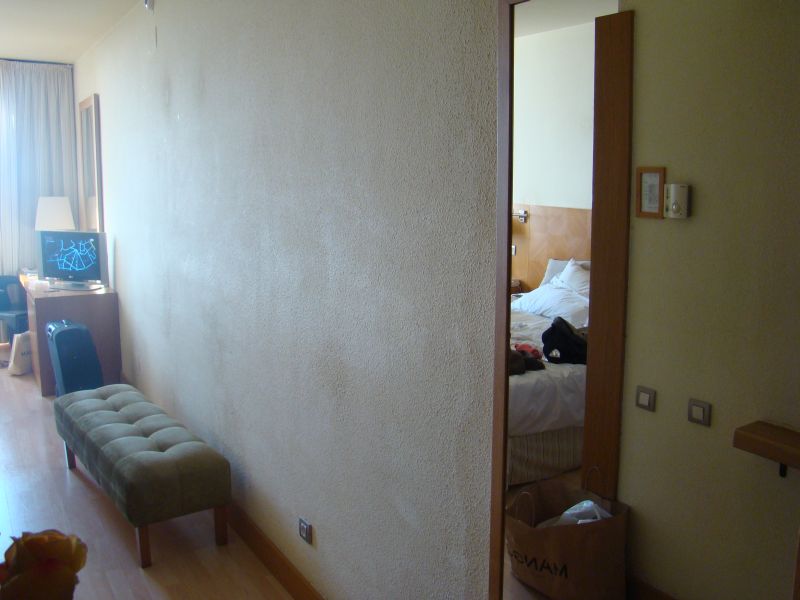 Bedroom at Hesperia Sant Just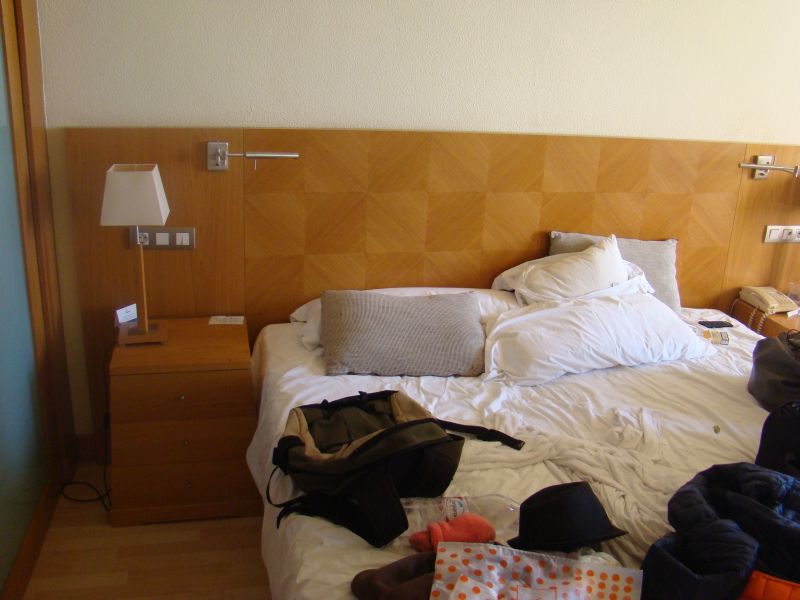 Bedroom at Hesperia Sant Just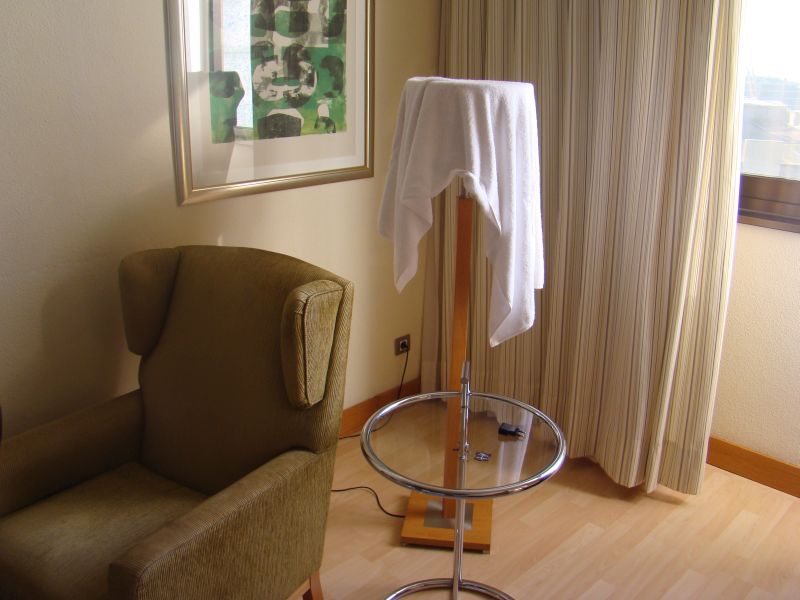 Mini Lounge at your room at Hesperia Sant Just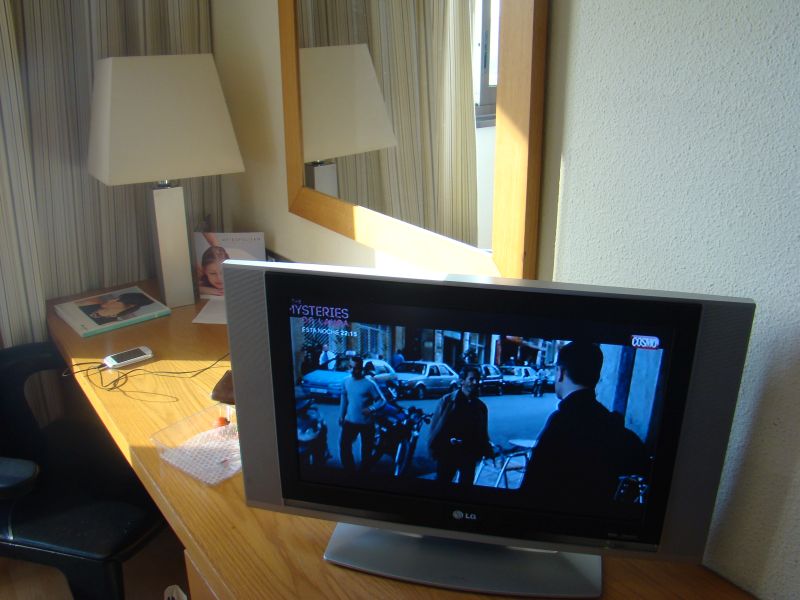 Flat Screen TV at Hesperia Sant Just
About Hesperia Sant Just hotel
Charming and stylish, the 
Hesperia Sant Just
 hotel in Barcelona has everything you need for a memorable stay in this fantastic city! Whether visiting for business or pleasure, you'll love our quiet location that is convenient to the airport and city center via public transportation. The new tram stops just 200 meters from the Hesperia Sant Just and can take you to the tour bus in just 20 minutes. 
Guest rooms are spacious and stylish and feature the finest amenities including a plasma screen TV, free wireless Internet access, and pillow à la carte menu. A private Conference Center at the Hesperia Sant Just hotel offers 10 meeting rooms filled with natural sunlight and the latest technology.
Our Alambí Restaurant is renowned for its wood-fire oven in full view of guests. Enjoy delicious old-fashioned homemade cakes as well as a complete wine list. The cozy cafeteria provides healthy à la carte meals and the piano bar features live music Mondays through Fridays.
Frederic Mompou, 1. 
08960
Sant Just Desvern.
Barcelona
(Spain)