During our first day on our Catalonia trip for a first night, we stayed at Girona - Hotel Ultonia.
For a start I must admit - I wanted to book another less expensive hotel, but that was out of city center - so hell, for a sake of a couple of bucks we decided to book something valuable in the city center.
But to keep up with the costs - I found it's more affordable if you are using hotelclub.com rather booking.com. Basically, it works like this  - what on Booking costs in Euro's, the same on hotelclub costs in dollars. And if you are a currency geek - you will understand me - it's 25-30% cheaper.
Now - enough talking, show me the pictures:
Corridor at Hotel Ultonia Girona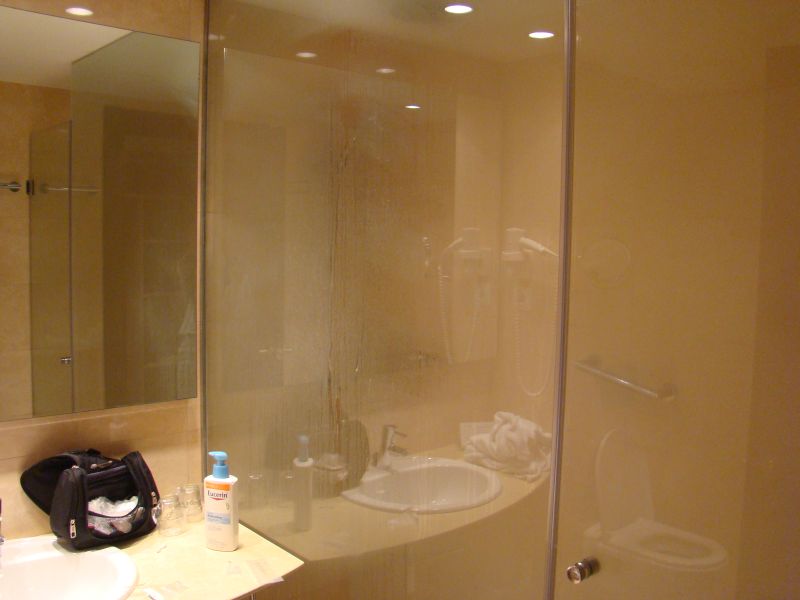 Bathroom at hotel Ultonia Girona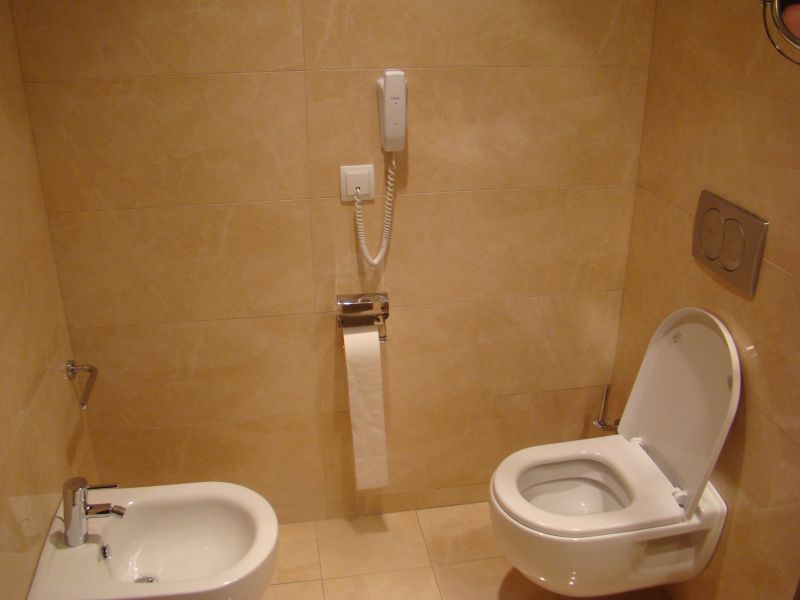 Bathroom at hotel Ultonia Girona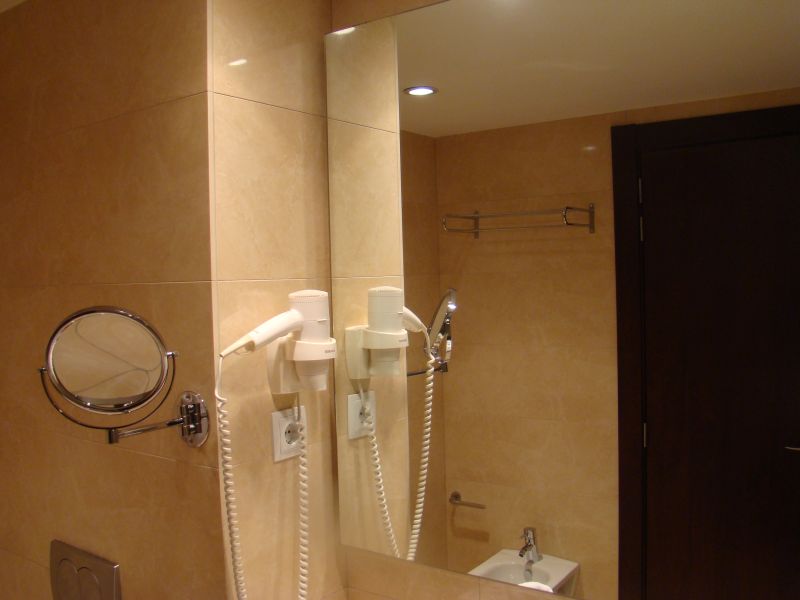 Bathroom at hotel Ultonia Girona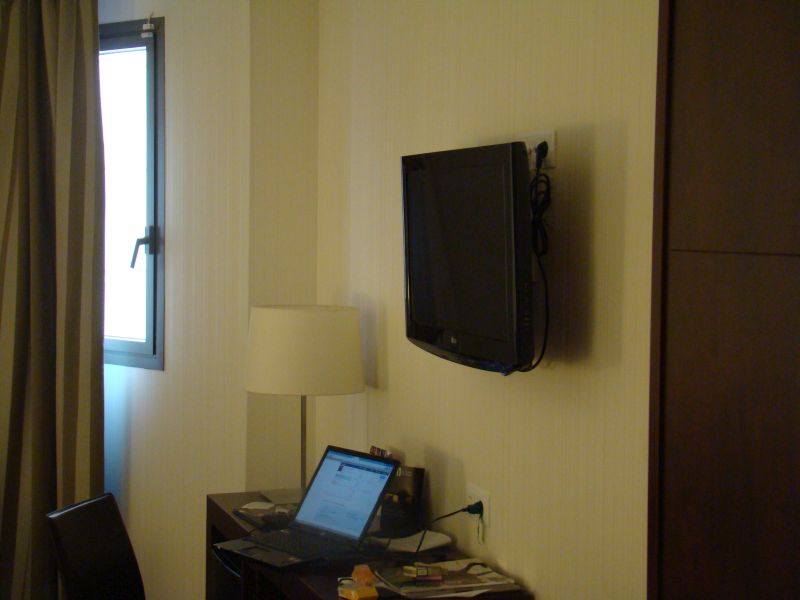 Flat Screen TV at Ultonia hotel Girona
Unfortunately, all the channels are only in Spanish.
No English, not to say Russian. I even considered to complain regarding this - I really enjoy watching 1st Russian channel at hotels. And 1st channels has a great offer for those hotels, where their station is not available: http://hotels.1tvrus.com/
Channel One the best Russian channel - that should be in every hotel (By the way, have watched this channel in a hotel in the United States - so back off - Anti Russian friends lol)
Tiny pathetic window at Hotel Ultonia at Girona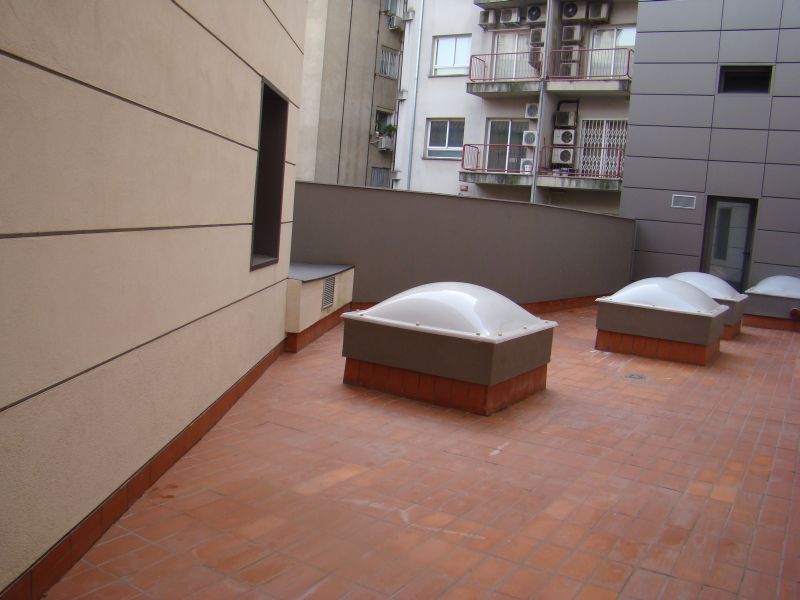 The view from the tiny window...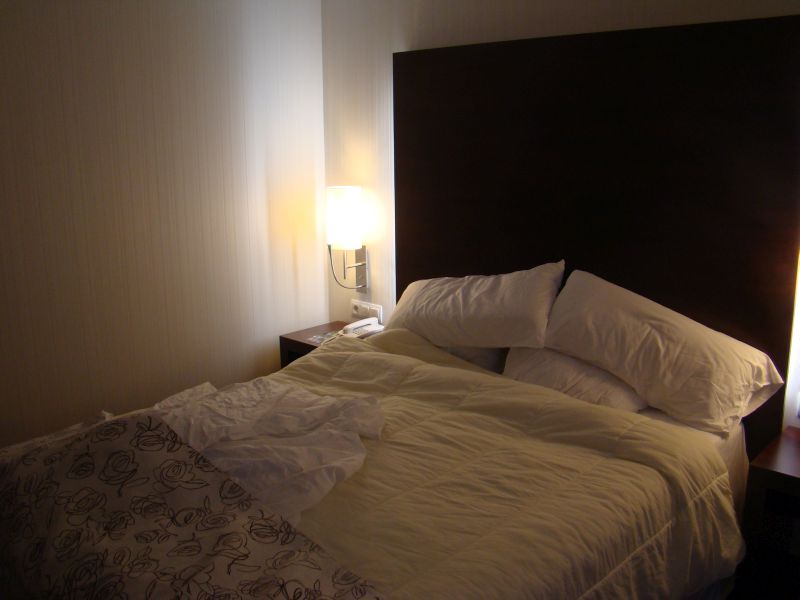 The bed at Hotel Ultonia Girona
Although this hotel calls himself a 3 star hotel - I would give this hotel 1 and a half star:
Huge price difference using booking.com or hotelclub.com
Not allowed smoking inside
Breakfasts not included
No free parking
We made a reservation for this hotel for $70 but would give the real value of some $40 - or if the hotel would offer free parking and free breakfasts, then $70 would be nice. I would never pay EUR 70 (what asks booking.com) for this hotel.
The lack of Russian TV - well, I can live without it - no English channels - it's not so funny anymore.
About Hotel Ultionia
Hotel Ultonia is located in the center of Girona, 3 minutes' walk from the Old Town, Cathedral and Arabic baths. It offers air-conditioned rooms with free Wi-Fi, flat-screen TV and minibar.
The hotel offers a buffet breakfast and a cafe-bar where you can enjoy a drink or snack. From May to October guests can access the roof terrace with impressive views of Girona Cathedral and its surroundings. There are also a variety of restaurants and bars within a 5-minute walk.
A special bicycle storage area is available free of charge in the hotel, as well as a private underground car park, with free parking for motorcycles.
Hotel Ultonia is situated next to Devesa Park, and just 10 minutes' walk from the bus and train stations, with good connections to Girona Costa Brava Airport. Palacio de Fires Congress Centre and the city's bullring are also just a 10-minute walk away.
Staff at the Ultonia Hotel's 24-hour reception can provide tourist information about what to see and do in Girona, Barcelona and the Costa Brava.
I won't even publish a link to this hotel - sorry for that - turns out - I cannot recommend it to you!