When I first arrived to Georgia back in 2011, I was immediately taken to one of the lovely Tbilisi restaurants. Since I had no clue what so ever special of Georgian Cuisine I asked my friend could he suggest me some common and typical Georgian food? We ordered Ojakhuri and Nadugi. 
When I first seen Nadugi I thought its form looks like cone of ice cream, and then my associative thinking turned on and I thought - strange they eat potatoes / meat stew together with ice cream? Then I tried that little snack and in next second I just felt in love with that small Georgian snack Nadugi. 
Now I know - Nadugi is nothing related to ice cream - it's actually some kind of fresh cheese blended with mint and wrapped in thin Sulguni cheese plates
Nadugi is a snack in the shape of sacks, made of thin sulguni cheese flat cakes with the filling of nadugi, light milk product with a delicate taste of cream, and mint.
It was my blog's second anniversary when I was offered to prepare some special dish to celebrate this major milestone and choice was made in favor for nadugi. All ingredients were bought on local Tbilisi Dezerteer market (Bazroba).
Ingredients: 10 thin sulguni cheese plates, fresh mint, pomegranate, fresh cheese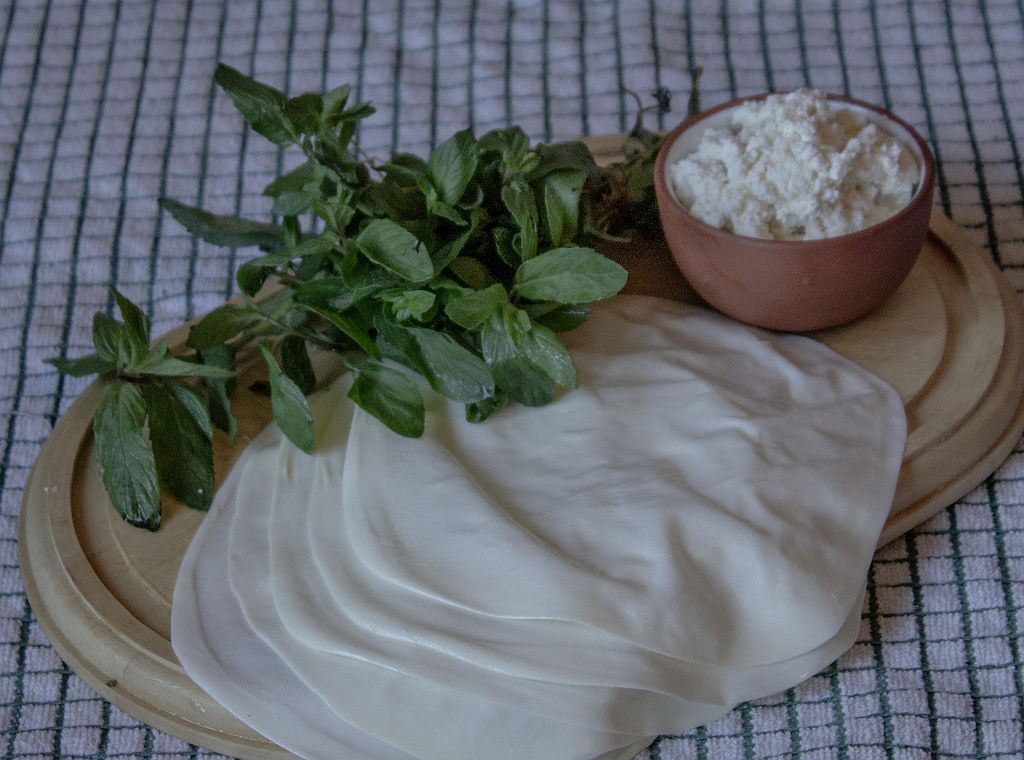 Ingredients for Nadugi 
Fresh mint, sulguni cheese plates and fresh cheese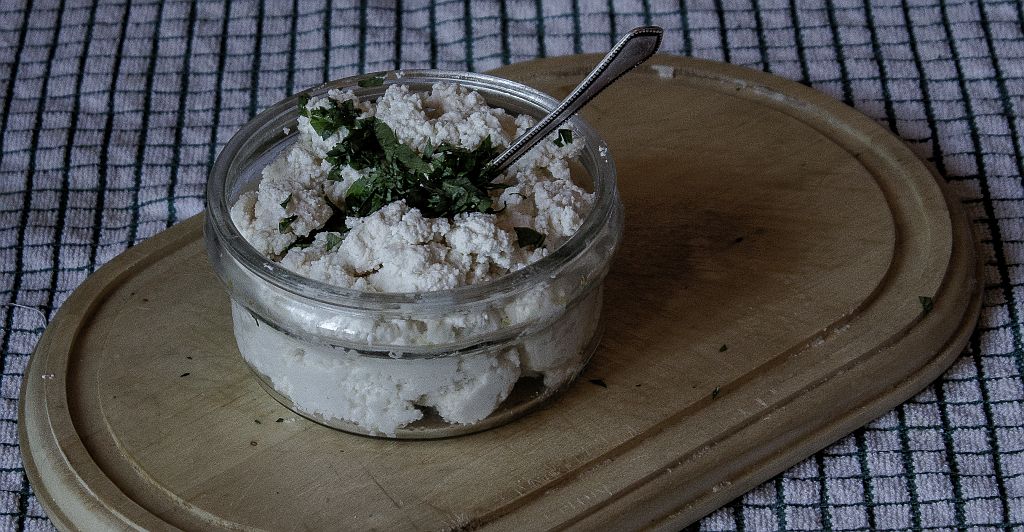 Mix fresh cheese with mint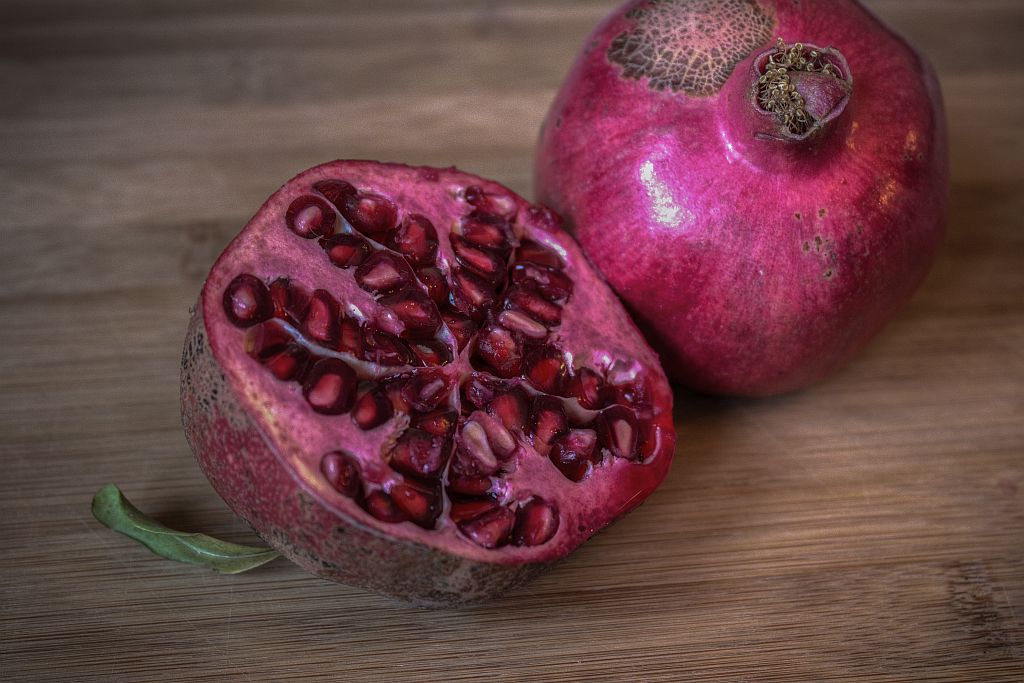 Take a pomegranate and divide it
Well this actually does not comes in original recipe, it's just a way I like my Nadugi served, with pomegranate seeds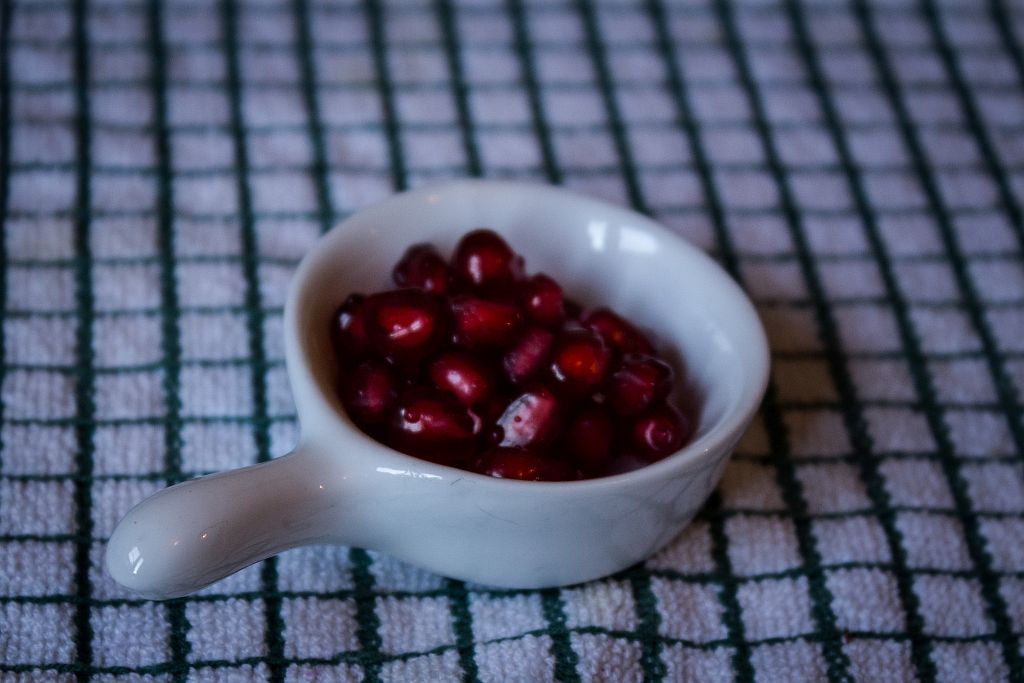 Pomegranate seeds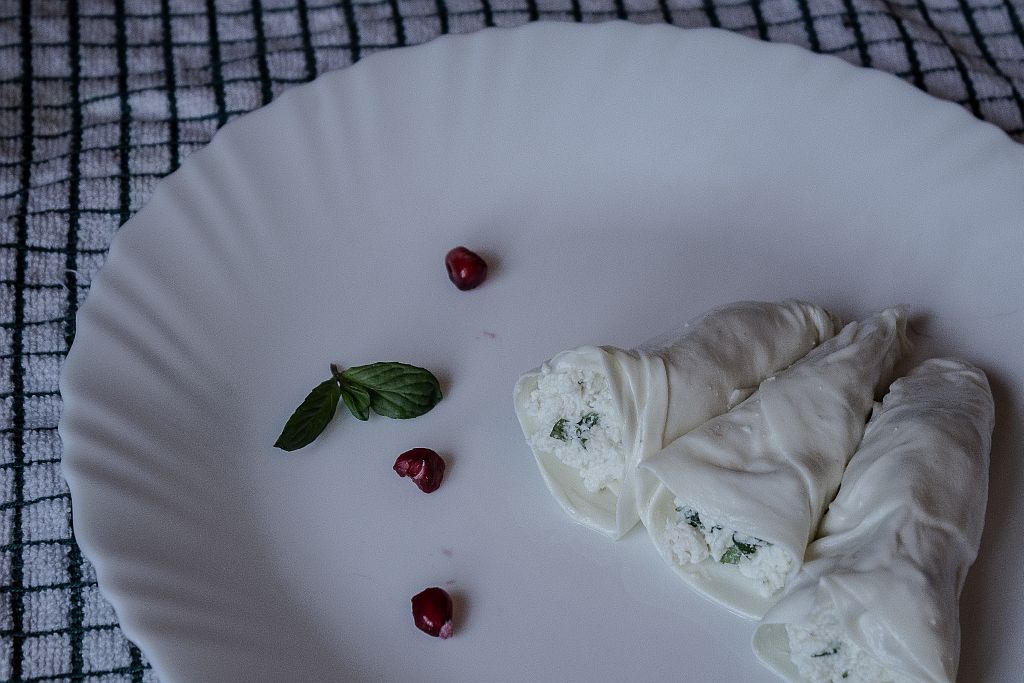 Wrap that fresh cheese blended with mint into those sulguni cheese plates
Your Georgian style snack is ready and you can serve it.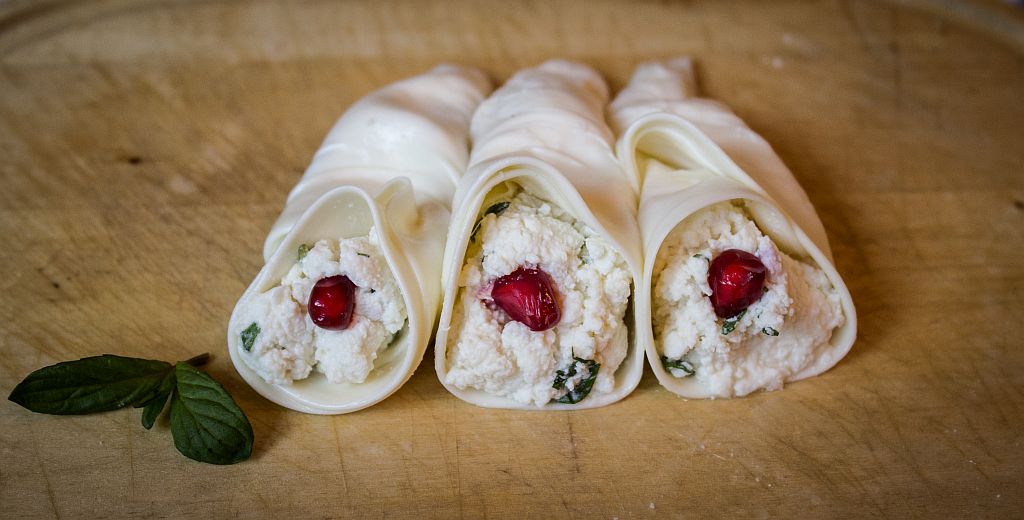 Georgian traditional snack - nadugi
The Bottom line
Nadugi's are super easy to prepare, all you have to do - get those super special ingredients, you can get them either in Georgia, either by stopping nearby to your local Georgian community in your town/country.