In today's food blogger series I'll share a photo recipe on how to prepare traditional Solyanka soup. Solyanka is among my favorite soups and I prepare this some 3-4 times in a year. Pictures in this article are back from summer 2015 when I boiled a large pot with this delicious soup.
Solyanka is a thick, spicy and sour Russian soup that is common in Russia and other states of the former Soviet Union. There are three basic types of solyanka, with the main ingredient being either meat, fish, or mushrooms. All of them contain pickled cucumbers with brine, and often cabbage, salted mushrooms, smetana (sour cream), and dill.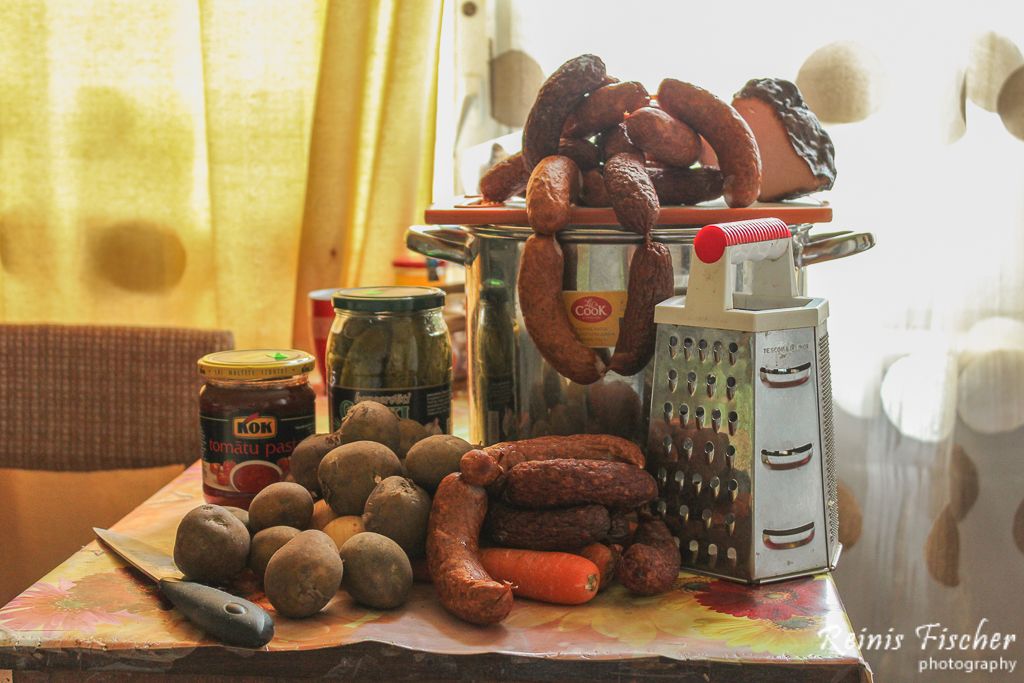 Ingredients for Solyanka soup
I spent about EUR 10 to buy ingredients for this soup: instead of meat, I prefer to use smoked sausages. There are not many ingredients for this soup - meat/sausages, potatoes, carrots, onions, pickles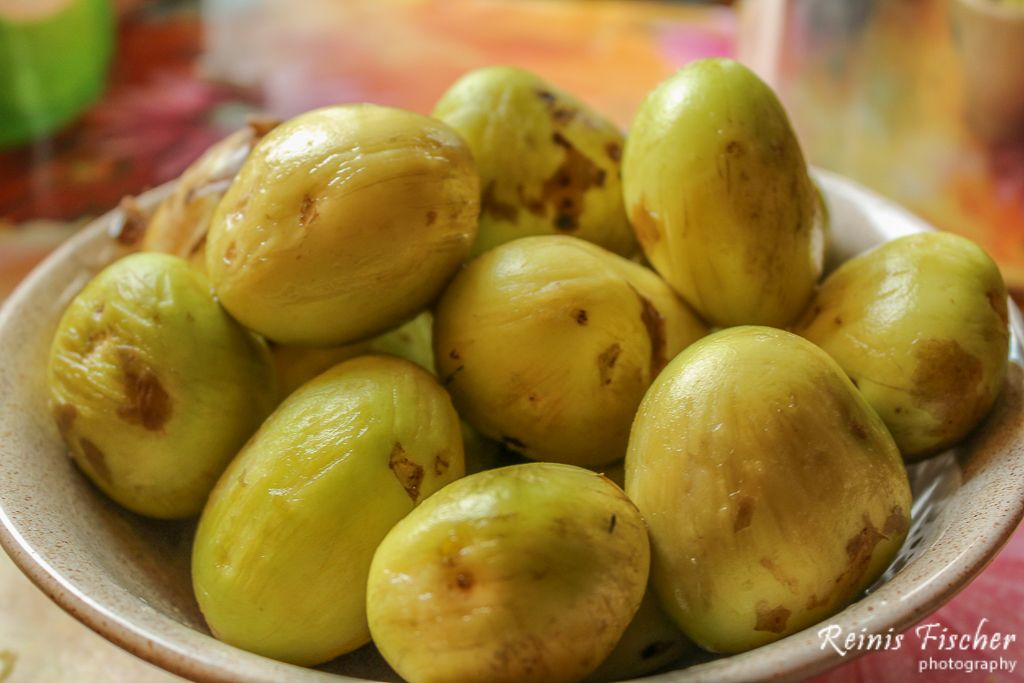 Start with pealing potatoes
Since it was mid Summer already, there were available new potatoes, so instead of actually pealing them I scrubbed them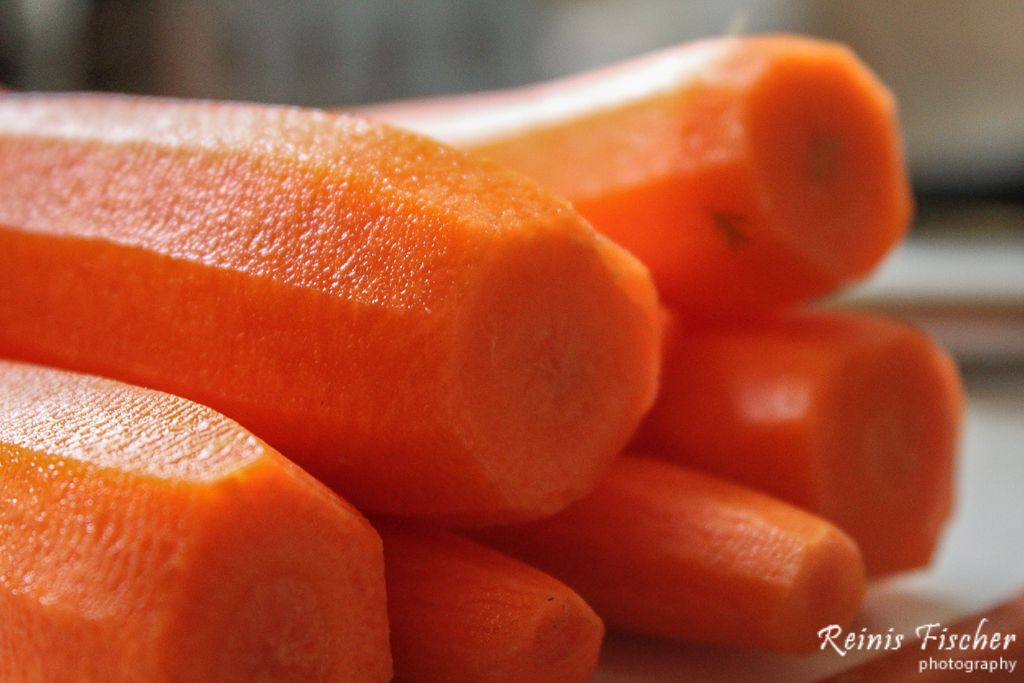 Then peel carrots
After you have done with peeling job, it's time to grate, slice and chop. I forgot to mention, you will need to peel and chop some onions as well.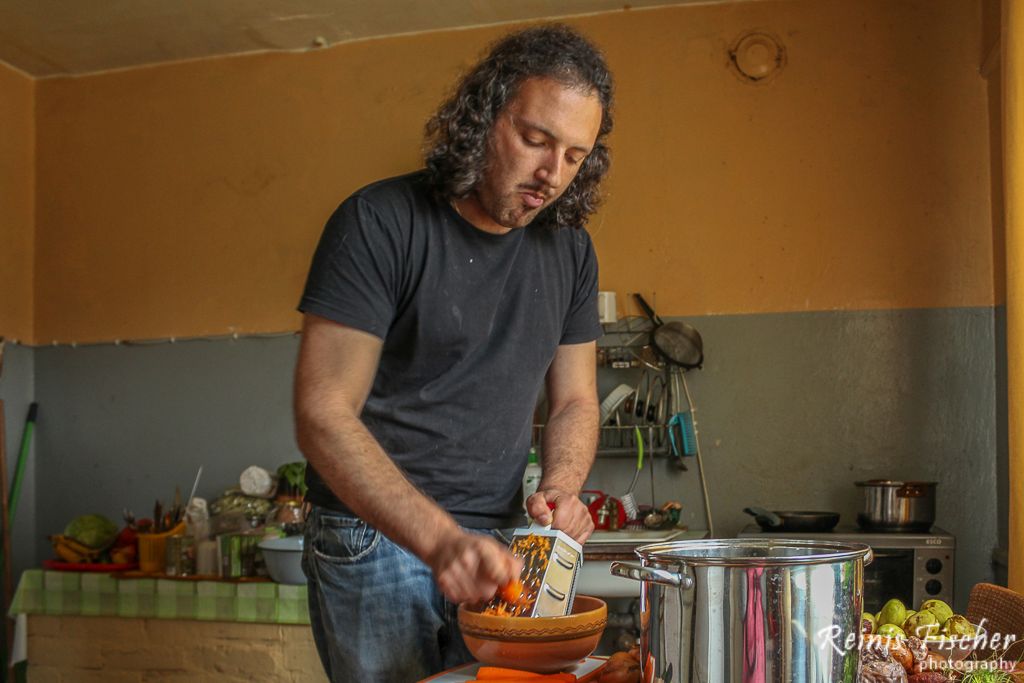 Author of this blog captured in action
It's time to preheat your pan, we are going to put chopped onions and grated carrots on it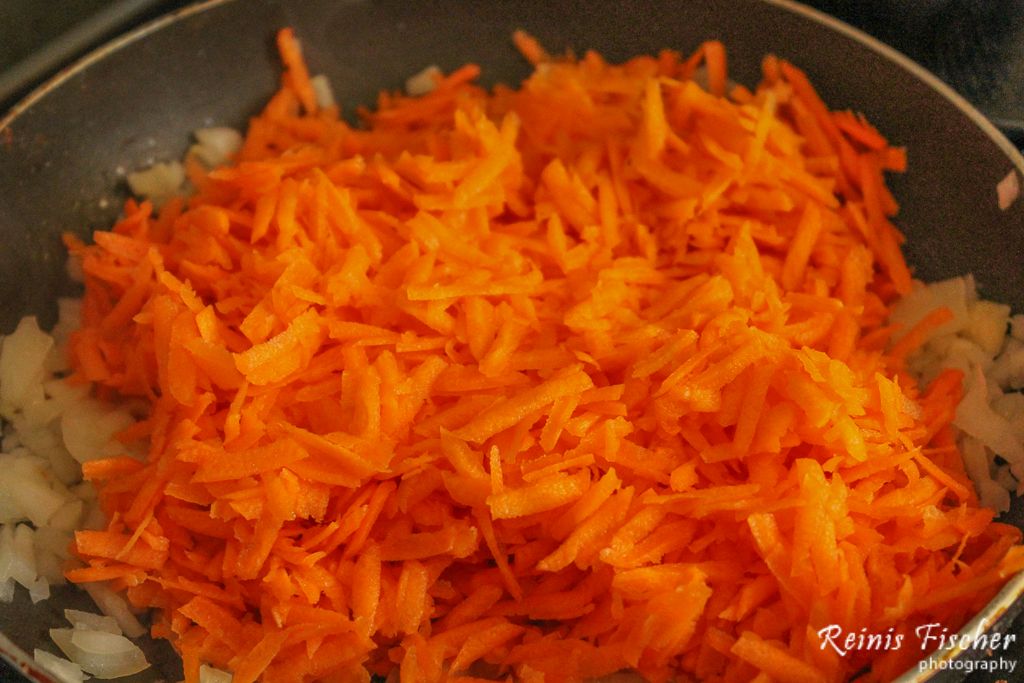 Chopped onions and grated carrots on pan
Now you need to brown them, after them put them in a pot with water and start boiling - we will add more ingredients to the pot just in couple of minutes. Now we need to slice those smoked sausages and fry them on pan as well, before adding them to the pot.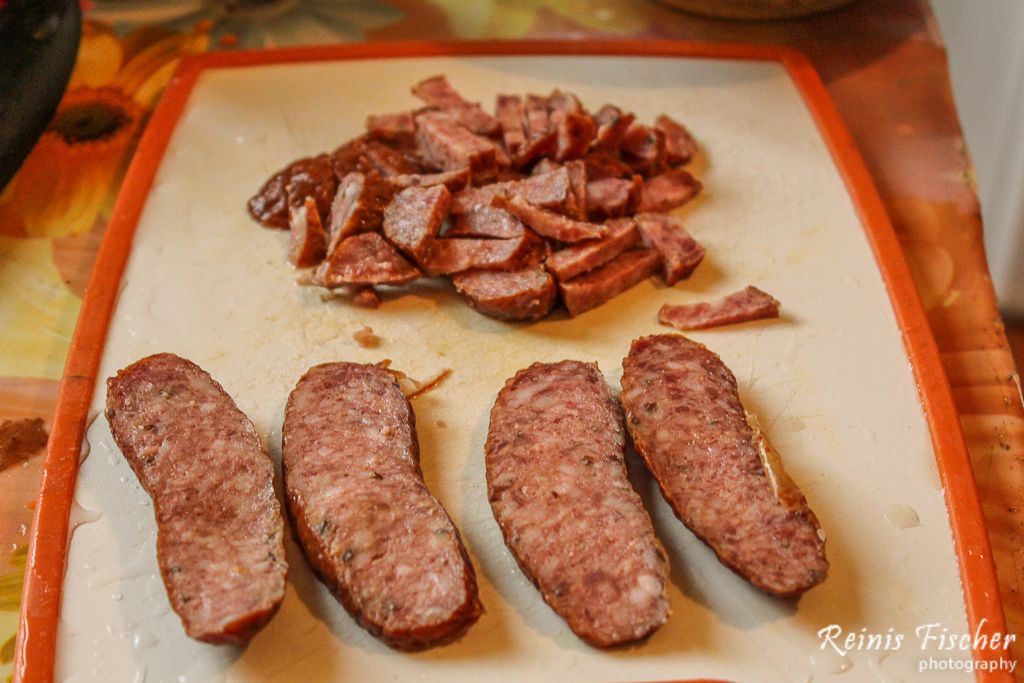 Cutting sausages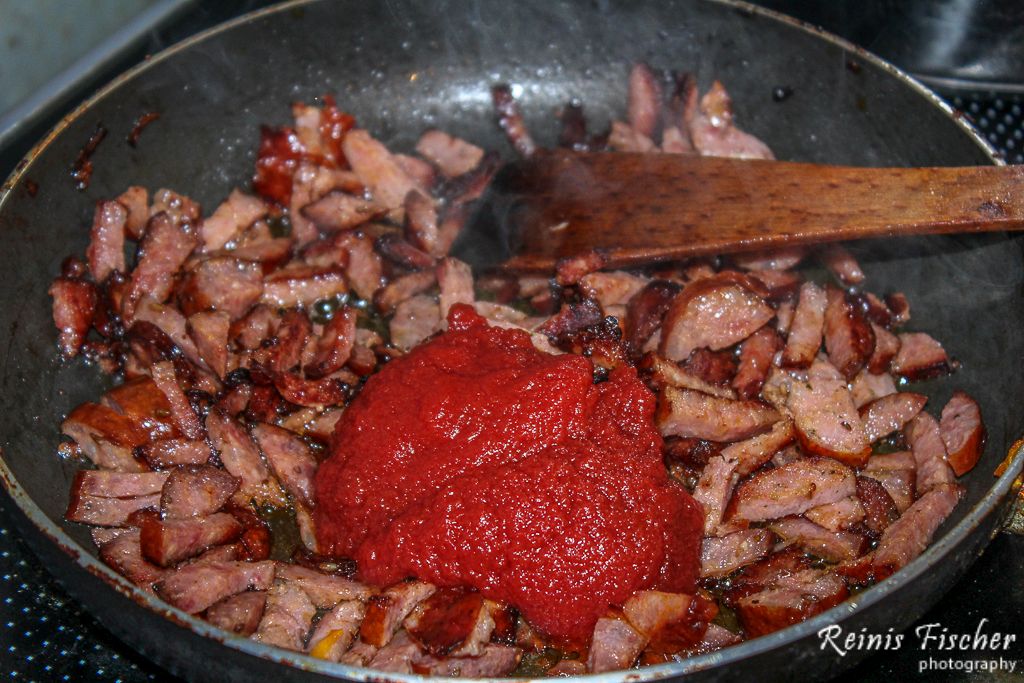 Adding tomato pasta
You can add a little bit tomato pasta to give a lovely color and sweetener taste to your soup. Once sausages are fried, add them to the pot together with carrots and onions. Add potatoes to the pot now, if you haven't done it early already. Now you can cut pickles in small pieces, we will add them at the end when soup is done.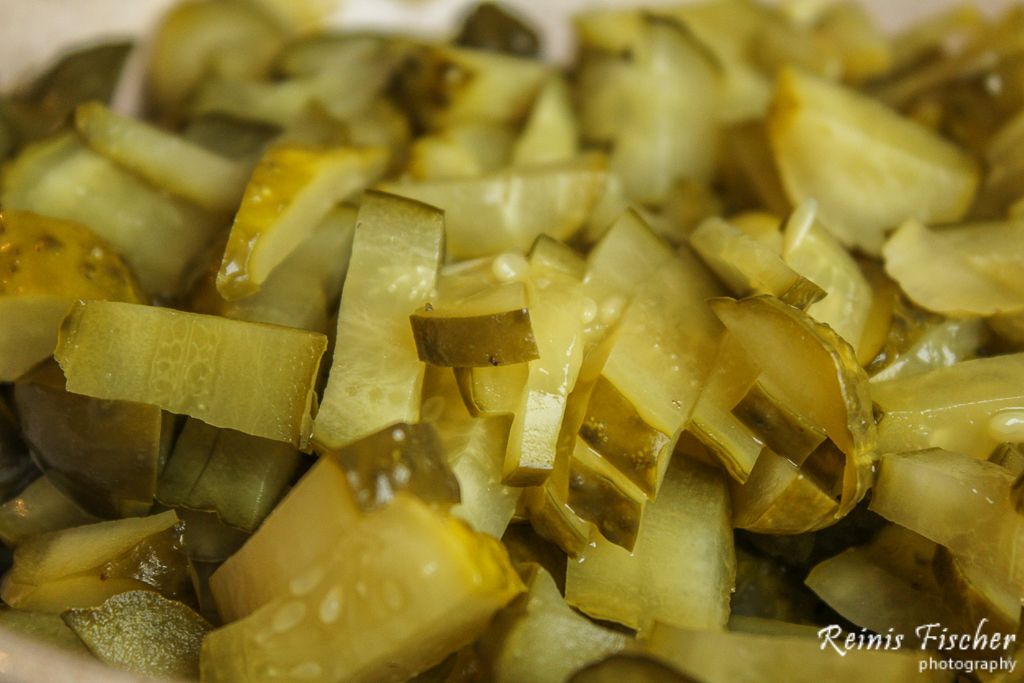 Pickles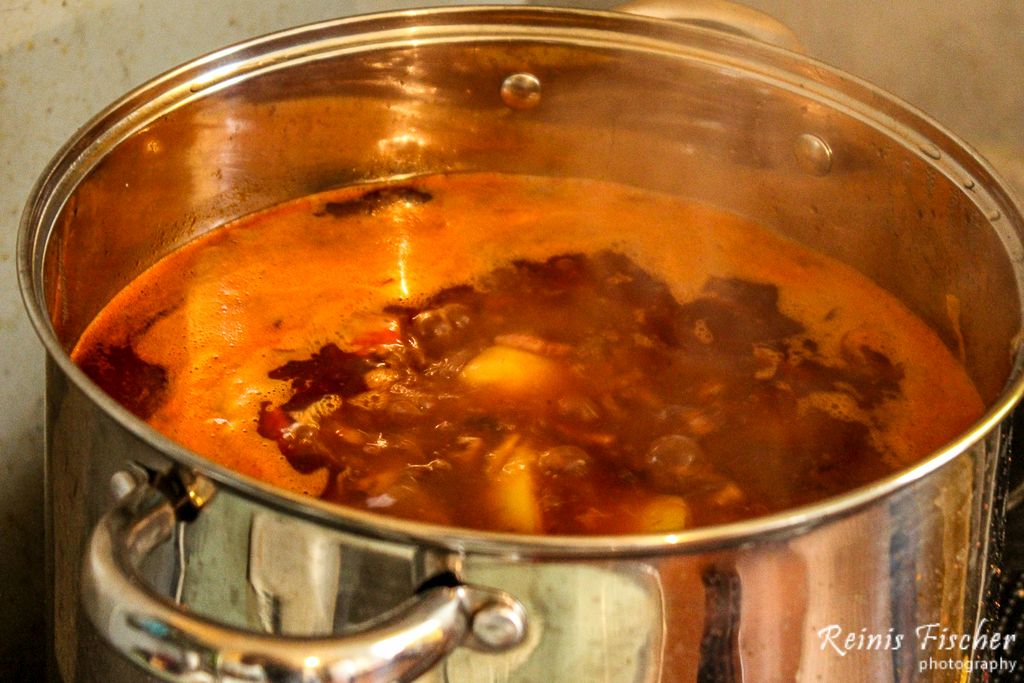 Add pickles to the soup when its done boiling
Don't boil pickles or they gone become like a rubber.
Its time to serve your homemade solyanka - add some dills and ofcourse sour cream.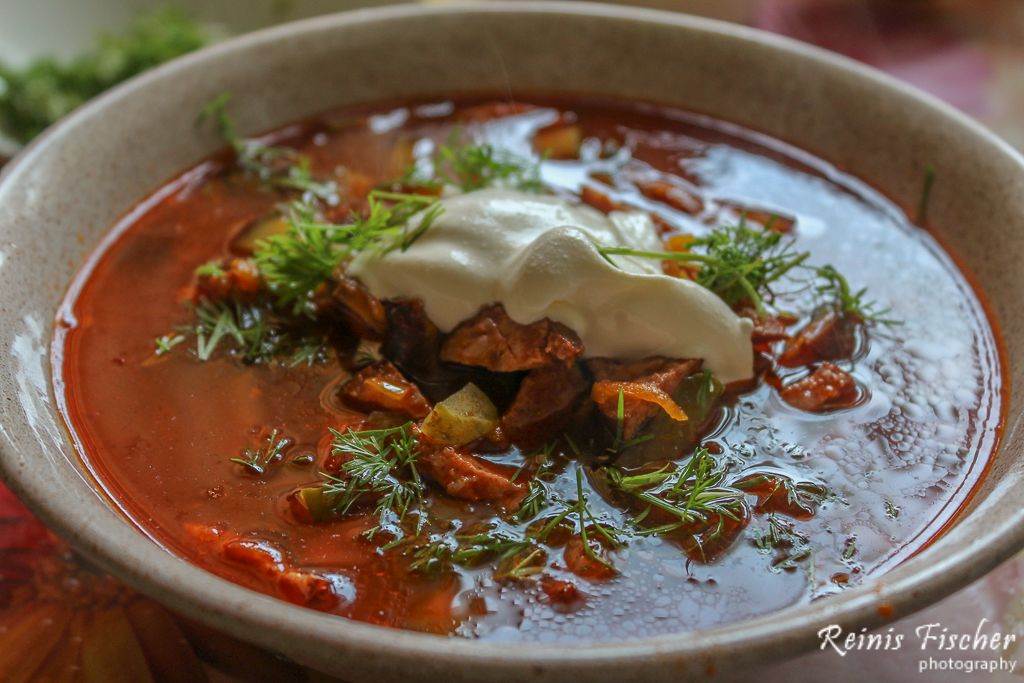 Homemade solynaka
Mmm, delicious. Don't forget to leave me a comment bellow and subscribe to my newsletter!