Kazdanga Mill lake (Dzirnezers, Dzirnavu ezers in Latvian) and its surroundings is lovely I would even say a touristic place in a small Latvian village of Kazdanga.
Someone (perhaps you) will find a lot of outdoor activities to do here - starting boat ride on that lake ending cycling around this area, I learned that you can even smoke a fish here (didn't try)
Located in a very close distance to the impressive Kazdanga manor Kazdanga Mill Lake and its surroundings is a must-have attraction while you are in Kazdanga.
Kazdanga Mill lake
The mill was built in 1840, it has been completely rebuilt and only the external façade provides a small insight into the times, while the mill dam is very well preserved.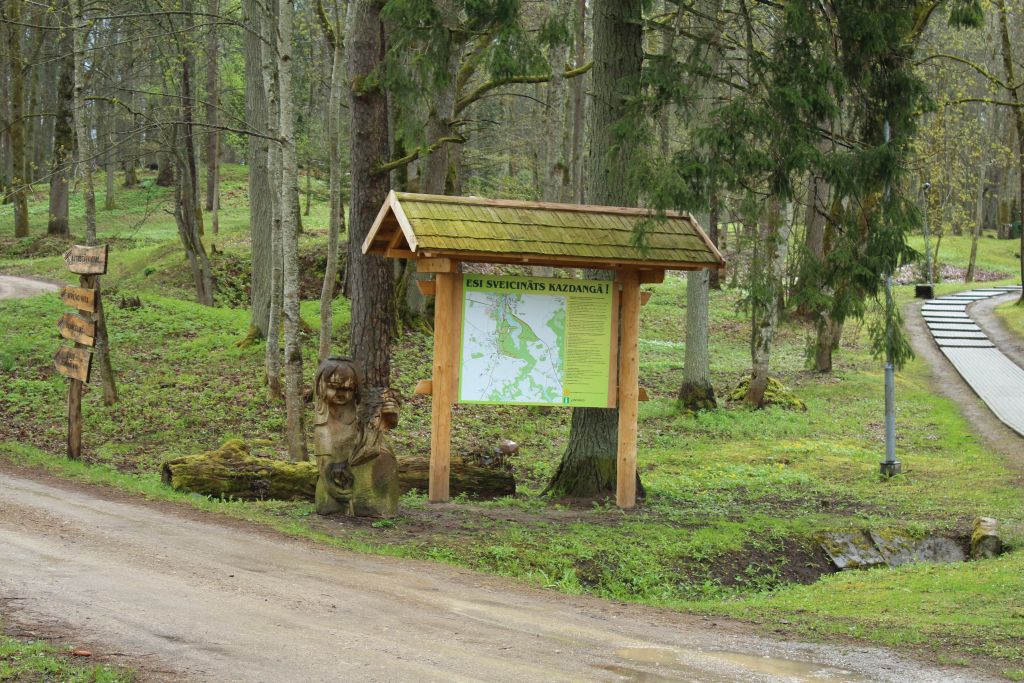 Kazdanga Tourism board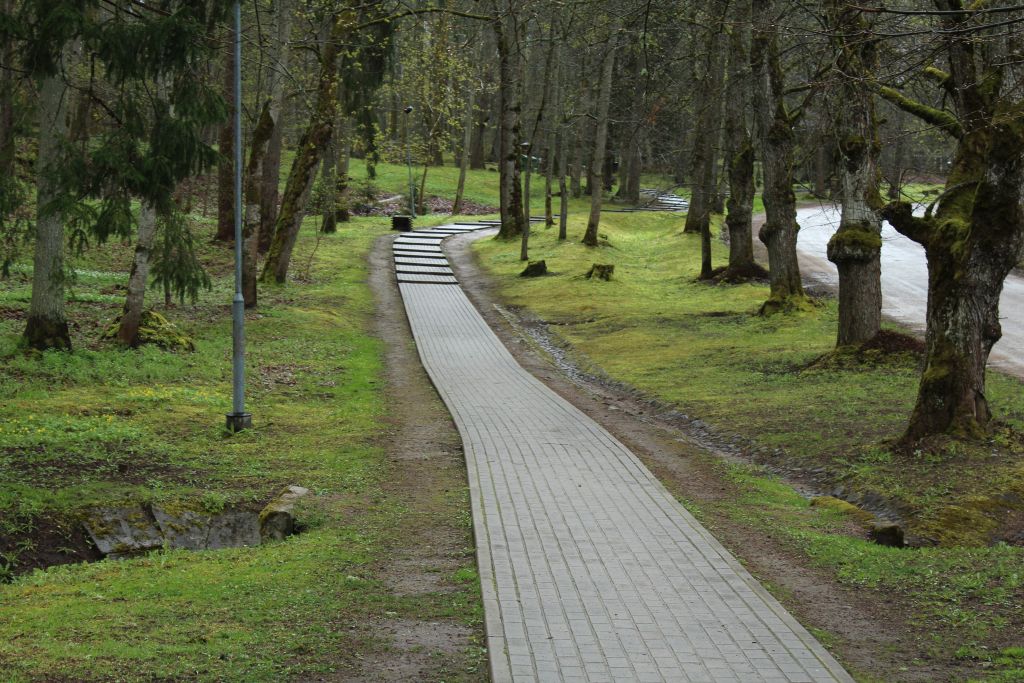 Park close to Kazdanga Mill lake
Kazdanga Mill Lake
The mill lake or mill pond is flooded on the Alokste River and there are many springs in its depths and banks, so the depth is unequal.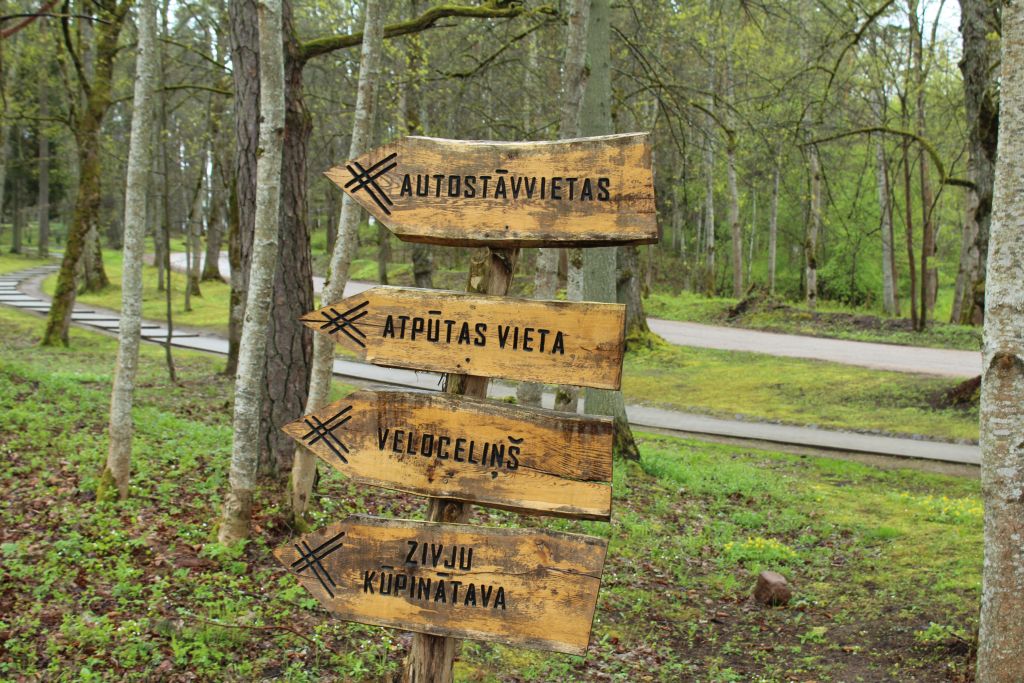 Tourist signs near Kazdanga Mill lake
You are guided to: Parking lot, rest area, bicycle path and ... fish smoking area.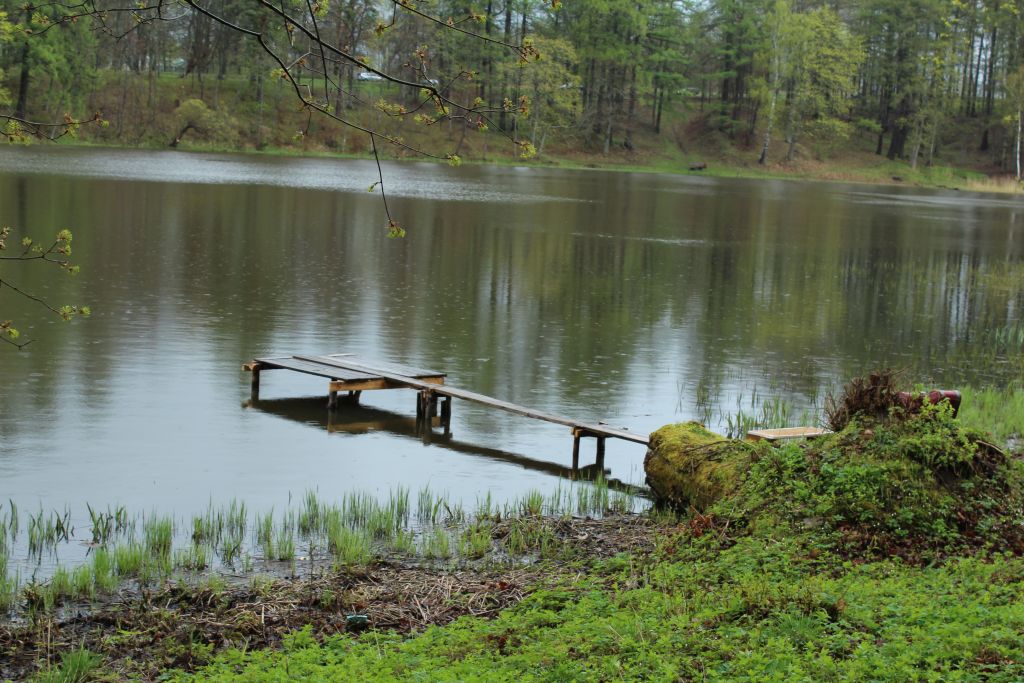 Footbridge on Kazdanga Mill Lake
There are many ponds in the territory of Kazdanga, Kazdanga was the first place in all of tsarist Russia, where around 1870 pond farming started
The Bottom Line
It's a lovely location, go and try for yourself!