If you're looking for a cool getaway, you can't go wrong with a visit to Borjomi, Georgia's popular resort town. Located some 155km from the capital city of Tbilisi, Borjomi is a picturesque destination known for its mineral water springs, national park, and scenic surroundings. In this article, we'll take a closer look at what makes Borjomi a must-visit destination, what to see and do there, and where to stay.
Borjomi is the perfect destination for nature lovers, outdoor enthusiasts, and anyone looking to escape the hustle and bustle of city life. One of the main reasons to visit Borjomi is its refreshing, cool climate. The temperature here is slightly cooler than in Tbilisi, making it an ideal destination for those looking for respite from the hot summer sun.
Another reason to visit Borjomi is its abundance of natural beauty. The town is situated in the Borjomi Gorge, surrounded by the stunning Lesser Caucasus Mountains. The Borjomi-Kharagauli National Park, one of the largest protected areas in Europe, is located here and offers a variety of outdoor activities, including hiking, camping, and bird watching. And of course, no visit to Borjomi is complete without a visit to its famous mineral water springs, which are said to have therapeutic properties.
What to See and Do in Borjomi
Borjomi offers a range of activities and sights to explore. The Borjomi-Kharagauli National Park is the perfect place to start. Here you can explore hiking trails that take you through lush forests, along rivers, and up to scenic viewpoints. You can also camp in the park, go bird watching, or even try your hand at fishing.
Another popular attraction in Borjomi is the mineral water springs. These springs are located in the town center and offer visitors the chance to taste the famous Borjomi mineral water straight from the source. The mineral water is said to have medicinal properties, and locals swear by its healing effects.
If you're interested in history and culture, you can visit the Romanov Palace in Borjomi. The palace was built in the late 19th century for the Russian royal family and is now a museum that offers a glimpse into the life of the Russian aristocracy. You can also visit the Borjomi Museum of Local Lore, which showcases the history and culture of the region.
Where to Stay in Borjomi
Borjomi has a range of accommodation options to suit all budgets and preferences. From guesthouses and homestays to luxury hotels, there is something for everyone in Borjomi. One popular option is the Villa Likani guesthouse, which offers comfortable rooms, a restaurant serving local cuisine, and stunning views of the surrounding mountains. Another popular choice is the Crowne Plaza Borjomi Hotel, a luxury hotel with a spa, indoor pool, and a variety of dining options.
Borjomi is a hidden gem in Georgia, offering visitors a chance to relax and unwind in a stunning natural setting. From the national park to the mineral water springs, there is plenty to see and do in this charming town. Whether you're a nature lover, history buff, or just looking for a break from the city, Borjomi is the perfect destination for a cool getaway.
Keep reading to learn about our travel notes to Borjomi back from Summer 2014
To get here we took a minibus from Tbilisi Railway station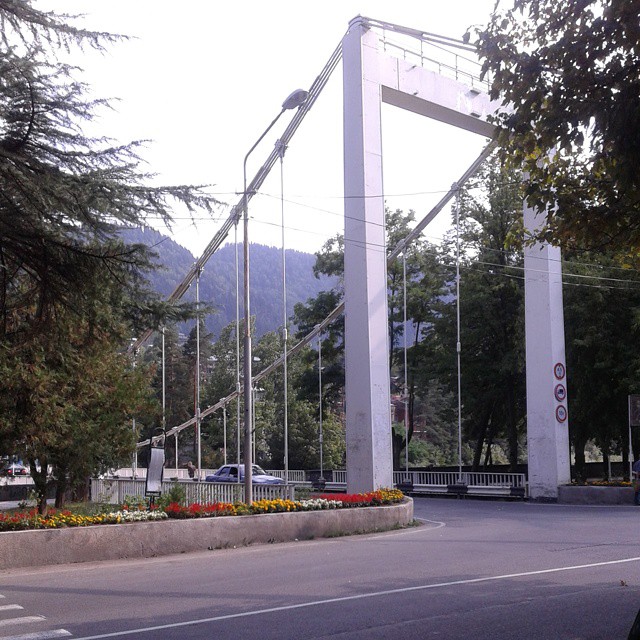 Borjomi Bridge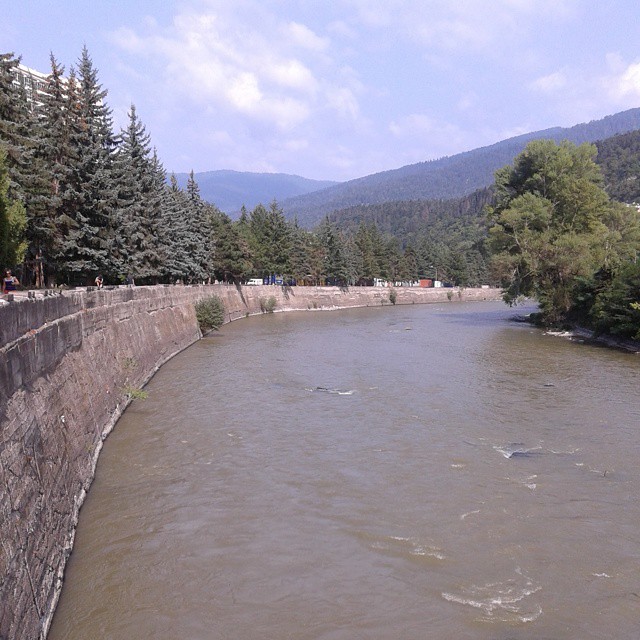 River in Borjomi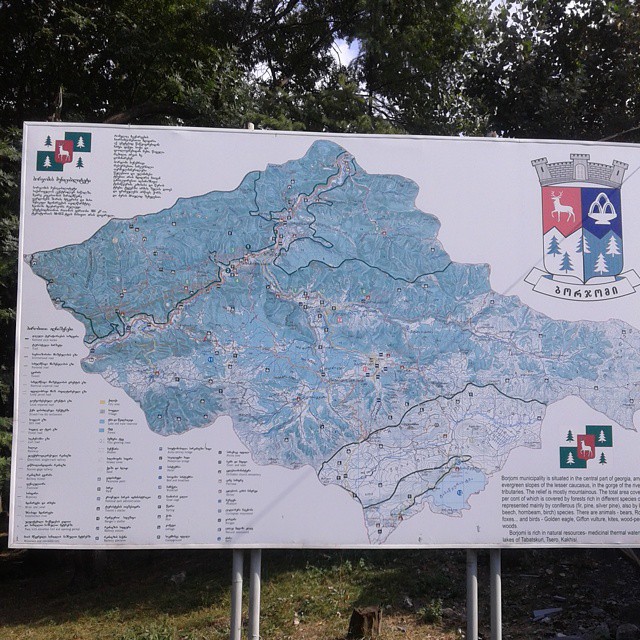 Sign of Borjomi National Park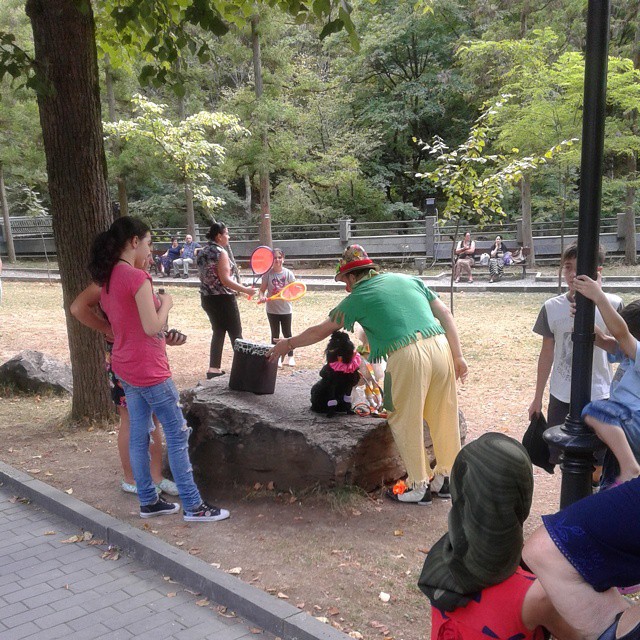 Clown
Probably the most popular attraction here is the mineral water taking place - rumour has, it's healthy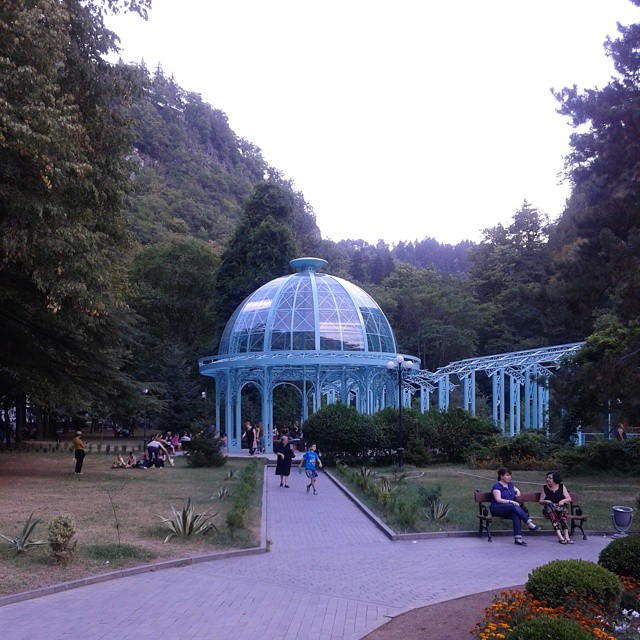 Mineral water taking place in Borjomi
For me it was interesting to compare, how city has changed since last Autumn, when I wrote following words:
the renovation works goes all through active recreation zone - mostly closer to Borjomi National park, but, there is one but - the same city looked like in 2011, when I first visited it
Read an artice on that  - Autumn in Borjomi
And the fact is - renovation works continues in summer 2014 as well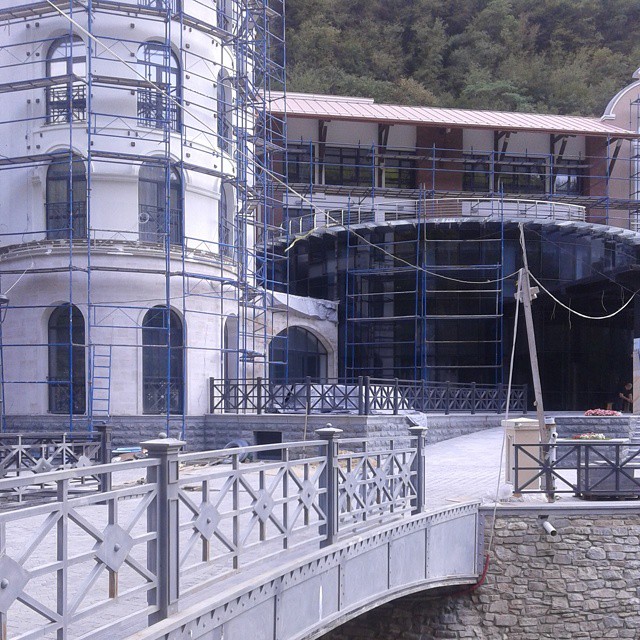 Borjomi renovation works
thus, this time roads and streets looks fine.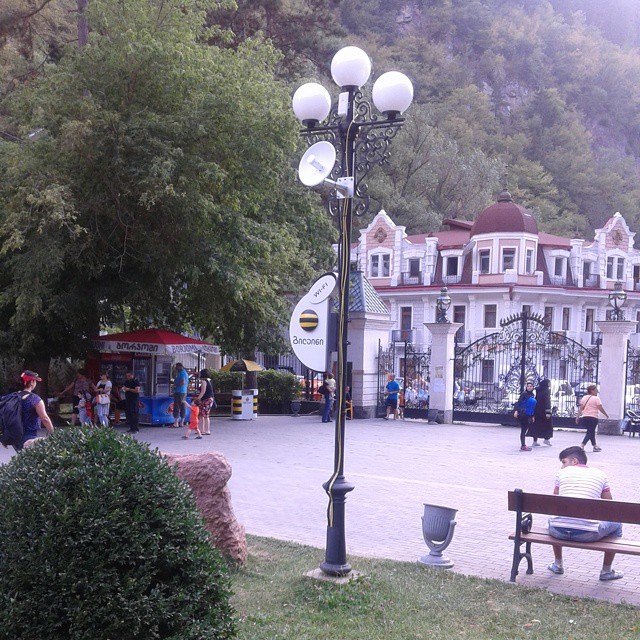 On Borjomi National Park I found a free WIFI, provided by Beeline. 
It was enough to login to Procredit mobile internet bank and top my phone credit (Procredit Bank has really cool and easy to use mobile internet bank) to continue to use Magti 3G internet in my phone.
We headed to restaurant located in the park, got some really great pork barbecue, but really bad chicken barbecue, topped with French fries, Coca-Cola, Turkish Coffee and... tkemali sauce in this lovely cup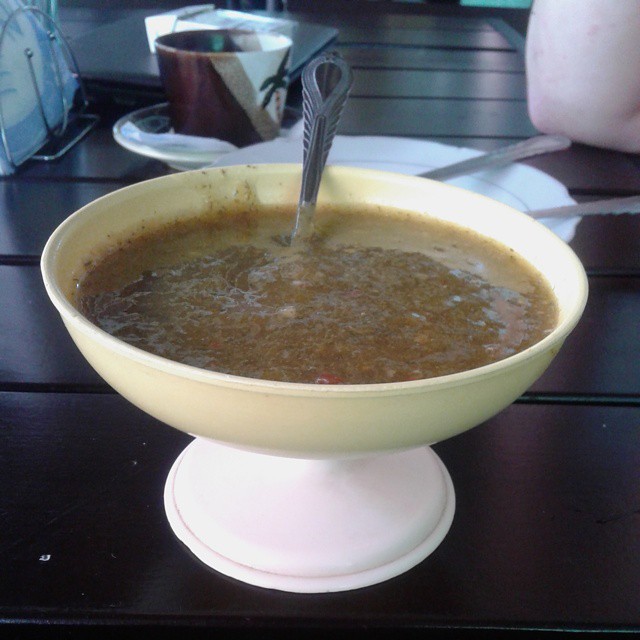 tkemali sauce
Now it was a time to find a nice hotel in Borjomi, after negative experience with cheap accommodations here, we decided to find something valuable, and with help of taxi driver we found an excellent guest house Villa Likani.
On the next morning after fine Georgian style breakfast at Villa Likani, we decided to go home to Tbilisi.
Since our hotel was located out of city centre, we decided to hitch-hike to Borjomi to get a minibus there to Tbilisi.
After couple of minutes we stopped a van, and turned out it's heading to Tbilisi - we agreed to pay him the same fare we would pay for minibus. The driver - Merab was a cool guy, from Svaneti, during our drive he told us a lot of interesting things about Georgia and Georgians. we exchanged our phone numbers and agreed that we should make a trip to Svaneti together someday.
We stopped at Goodwill and took a great cappuccino here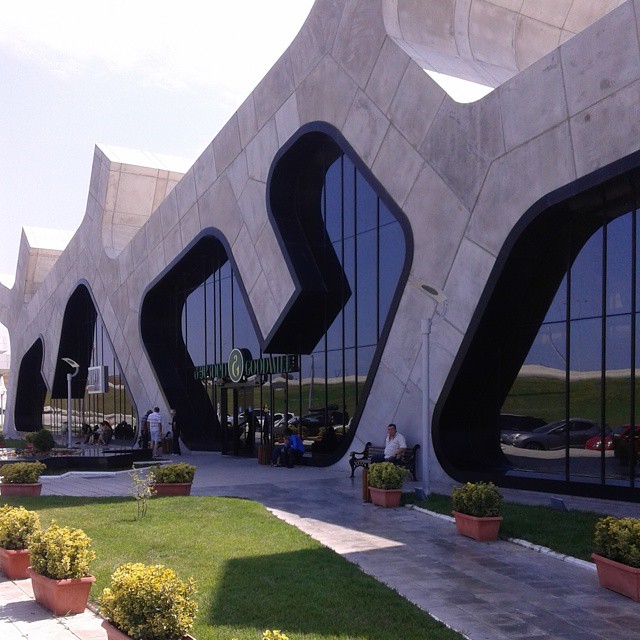 Goodwill
So, that was our short trip to Borjomi, hope you liked it! feel free to add a comment!