Owning an old rural house is nice, and it's even nicer if you can both live and work from there. Since I'm into a thing called a digital nomad (place doesn't matter as long as there is an internet connection), during last summer I had setup my working place in different corners both inside and outside of our country house.
I remember how back in 2014 we used Turtle lake for our working place in Tbilisi. 
Prior of having a basic outdoor working place there are three main important things you will need - an internet connection, a laptop and of course an electricity, speaking of the internet - in rural areas most probably you will stick with a mobile (3G/4G), you should have a phone with a built in Wi-Fi router to connect your laptop. I had both the phone, internet on it and laptop, but it took some 2 months before electricity was connected to our house.
So I'm sharing how it actually looked alike: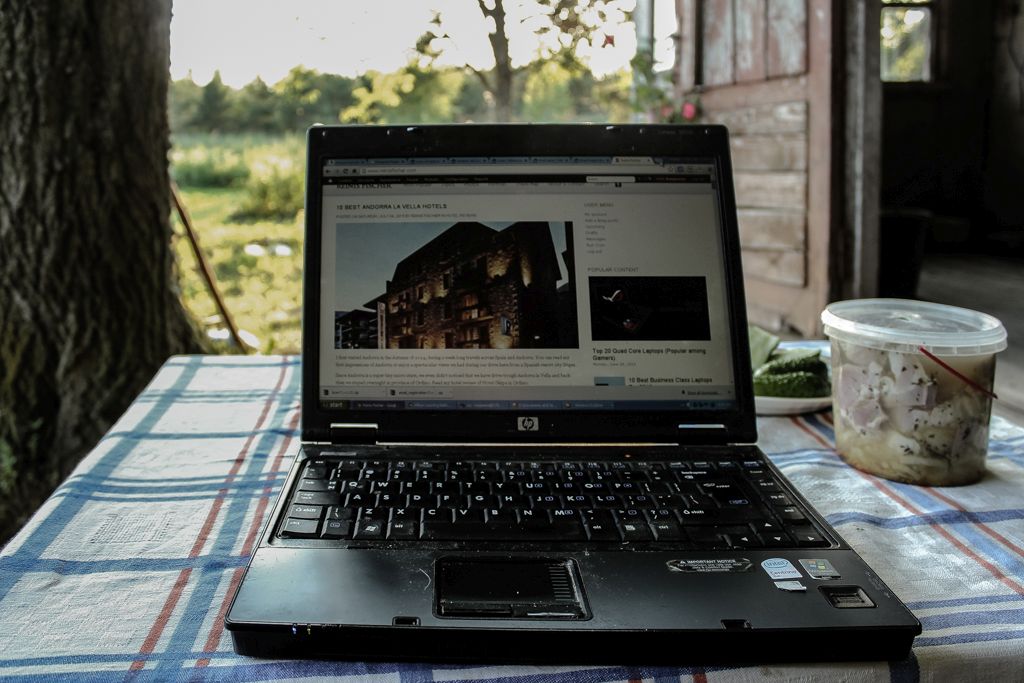 Laptop on the desk
Seems that in that particular moment I have been just finished an article about Andorra La Vella hotels. Andorra is among my favorite tourist destination points. Read more: my Spain and Andorra Travel guide.
I actually delivered few Drupal projects from this working environment
The bucket with meat and barbecue in background? That's right, being a digital nomad has many advantages.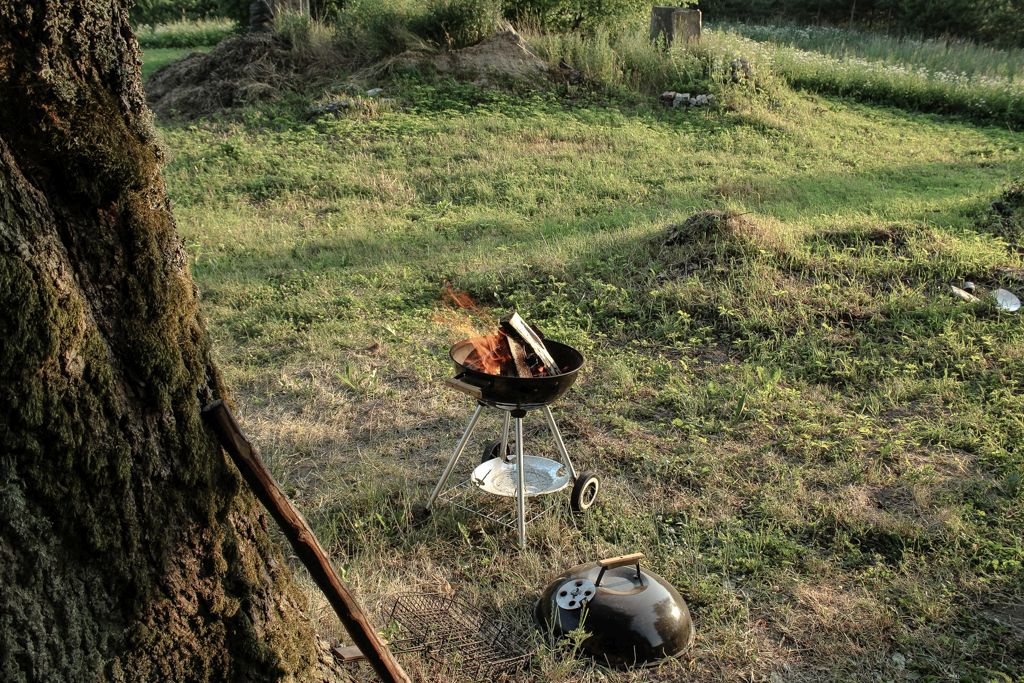 Preparing a grill for barbeque
That's right, after the hard work man needs to eat his meat. Read more about how we set many barbecue parties this summer. Read: First Barbecue Festival in Our Newly Inherited House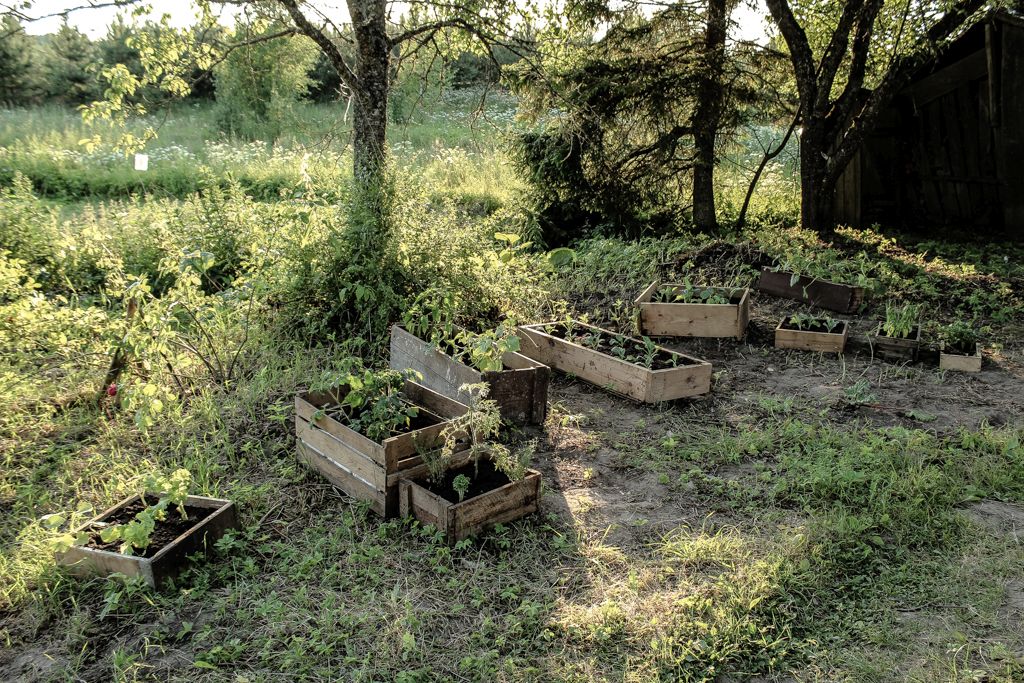 View to our veggie garden
Some have great views from their office buildings to Manhattan towers, I had a lovely view to cucumbers, parsley and other veggies grown in boxes. Read how we created our veggie garden: Our First Veggie Garden: Planting Plants in Boxes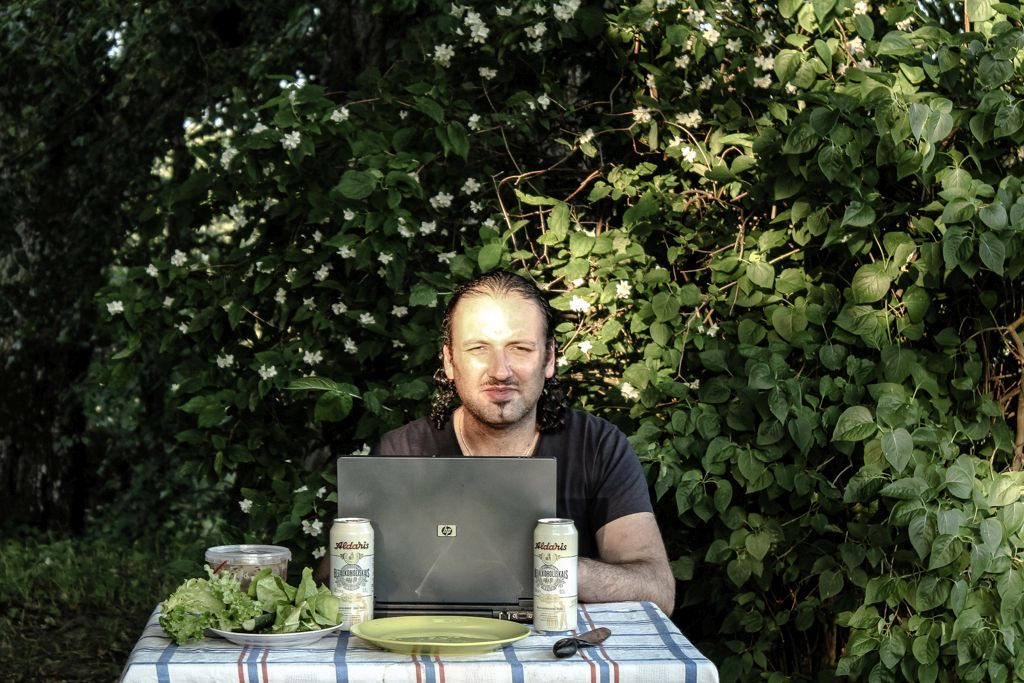 Author of this blog captured in action
The Bottom Line
Most probably I will plan to build a separate cabinet inside the house for my work needs in future, but for this summer, this was just the best working conditions I have faced like ever, seriously!
To make it sound more serious and important we came up with a new name for our activities from our rural house - Bakuzi development group.