Ramon Airport, named after Ilan and Assaf Ramon, also known as Eilat-Ramon Airport, is an international airport located in the Timna Valley in southern Israel. Ramon Airport is the second busiest in Israel (after Ben Gurion Airport) and has replaced the former Eilat Airport and Ovda Airport for civilian traffic. It also serves as the primary diversion airport in Israel.
The airport is located 18 km (11 mi) north of Eilat, next to Be'er Ora. Unlike the previous airport in Eilat, it has ample ramp space and a longer 3,600 m (11,800 ft) runway, which allows large aircraft to land and park. The airport was opened in 2019. 
We have used this airport to travel from Ben Gurion airport in Tel Aviv to Eilat and back, first on New Year's Eve of 2022. The flight was about 1 hour.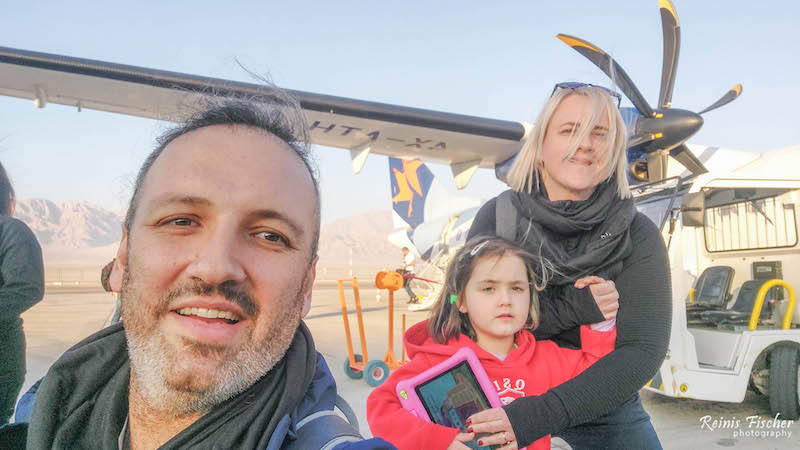 We flew here by local air carrier Isreal air. 
There is a small terminal building, few taxis, and public transport available to travel to Eilat. We chose a Taxi for about 120 new Israel shekels. I was told I have to pay extra because it was Sabbath. For the returning drive, I paid about 100 ISL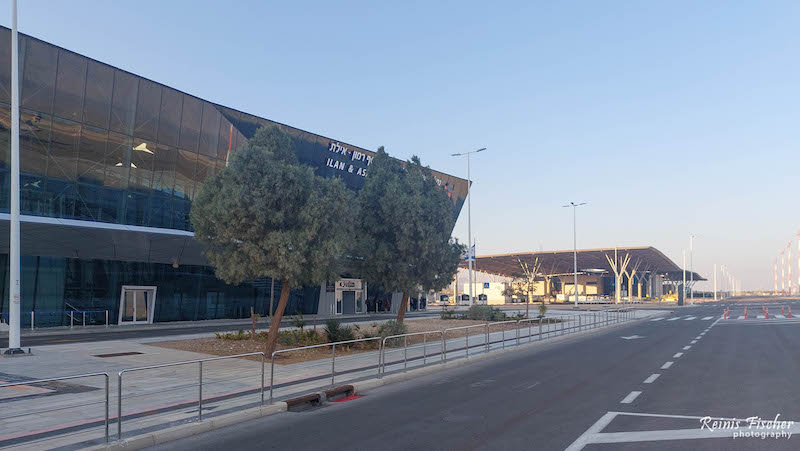 The airport is located 18 km (11 mi) north of Eilat.[19] Aside from Highway 90, it may also someday be reachable from the center of the country and Eilat via a proposed high-speed rail line and a light rail line that will connect it to the city. A bus terminal and a park-and-ride facility were built next to the airport at a cost of ₪400 million. The bus terminal will replace the Eilat Central Bus Station.  When the airport opened in 2019, the new bus station was not completed, and shuttle services are available for passengers to connect from the airport to the city of Eilat.[25] All in all, the airport will be able to handle 2 million passengers a year.
The airport features a 3,600 m (11,800 ft) runway and has eight remote-parking stands for large aircraft and nine for turboprop airplanes. The land area of the airport covers 5,500 dunams (5.5 km2), and the main terminal building is 45,000 m2 (480,000 sq ft). It has the world's tallest anti-missile fence 26 m (85 ft) tall and 4.5 km (2.8 mi) long.