In today's home remodeling series I'll share some epic experience on roof replacement works. If you have been following my blog for a while, you probably have noticed that in Spring 2015 we inherited an old and very bad managed rural house.
That Summer taught me a lot  - I learnt how to use a scythe to move a grass, and also excelled as a construction worker (Room One - Wall and Ceiling Painting with Water Based Paint, How to Patch and Plaster Walls in Your Old Rural House), but nothing compares to experience like actually changing a roof.
It was already more than 3 months since we started to manage this house, but we hadn't any plans to stay any longer that till the end of Summer here, we had actually already bought our return tickets to Tbilisi at the start of September. We hadn't much time left - just about one month to replace old roofing for this house, if we wanted the house to survive upcoming winter (the roof was already leaky). 
So we ordered a metal roof, which was meant to arrive at the start of August, but prior to that, I ordered additional wooden laths and wooden boards, so we can fix existing roof construction and add new roofing. Now it was time to get rid of the old wooden shingle roofing. It was a sunny July 30, 2015. when with help of my brother and father we started this epic journey - Replacing Roofing.
So let's start what we got in the morning of July 30, 2015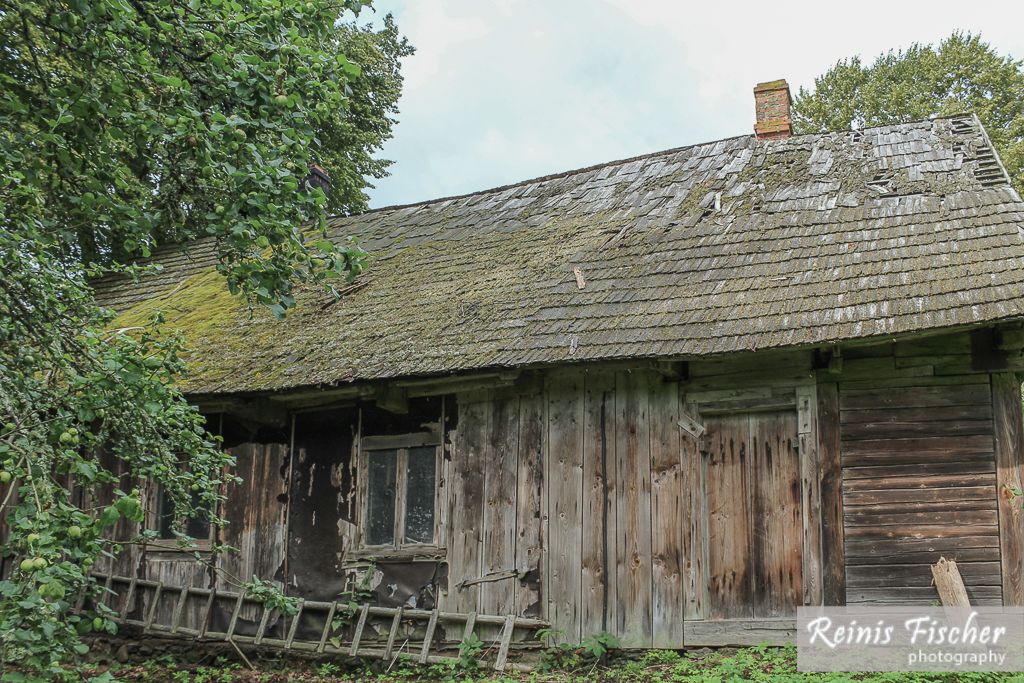 Old roofing
The old roofing was made of wooden shingle, as you can see the whole structure of roof is... skewed/ crooked. A large section of roof is covered with moss. We opted for metal roof as replacement, but before that we had to get rid of the old roofing and fix existing roof construction. Some days ago there was some weak attempts of me to clean of the loft. Read more: Loft cleaning - Preparation works for replacing that leaky roof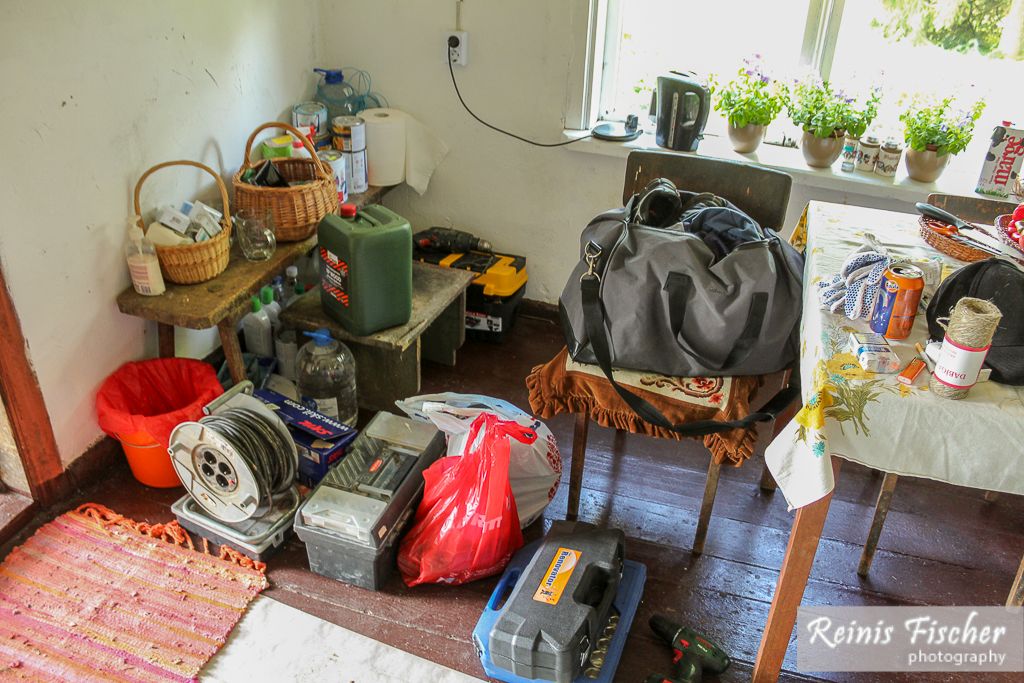 Tools involved in roof replacement works
Electrical cables, drills, screws and bolts. As you can see tools are placed on recently repaired kitchen (Removing Junk And Adding First Layer of Paint (Kitchen Works), More Paint Job - Base layer for Kitchen;s Floor) . Also we have fixed all the electrical plugins together with my dad some month ago already. Read more: Replacing Electrical Wiring and Installing Outlets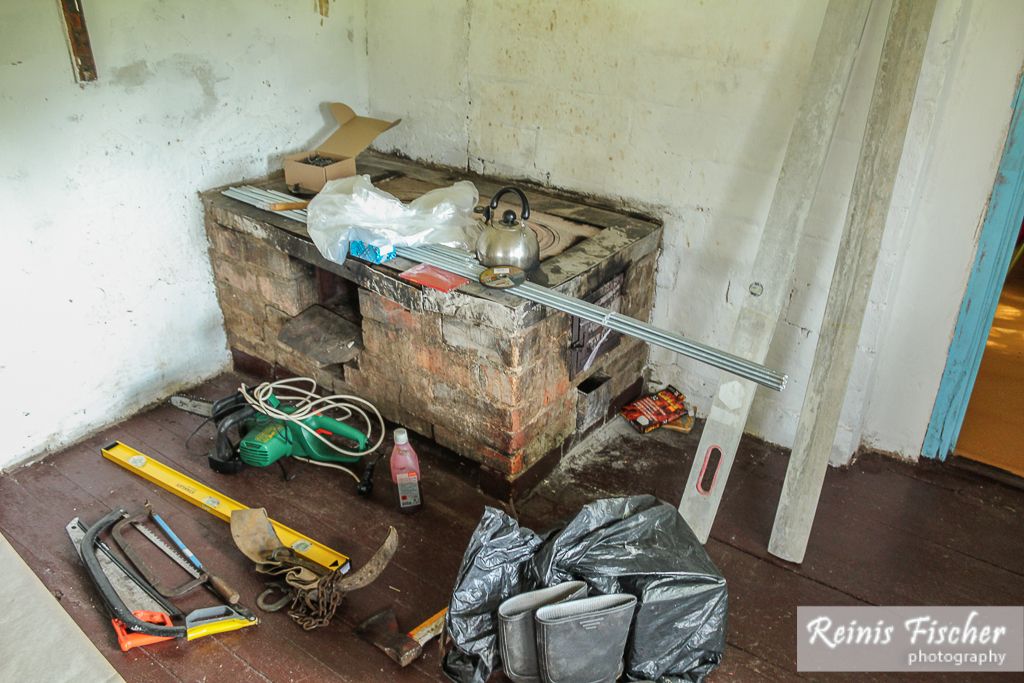 Tools involved in roof replacement works
Air level, ax, saws, a chain saw and of course security belts.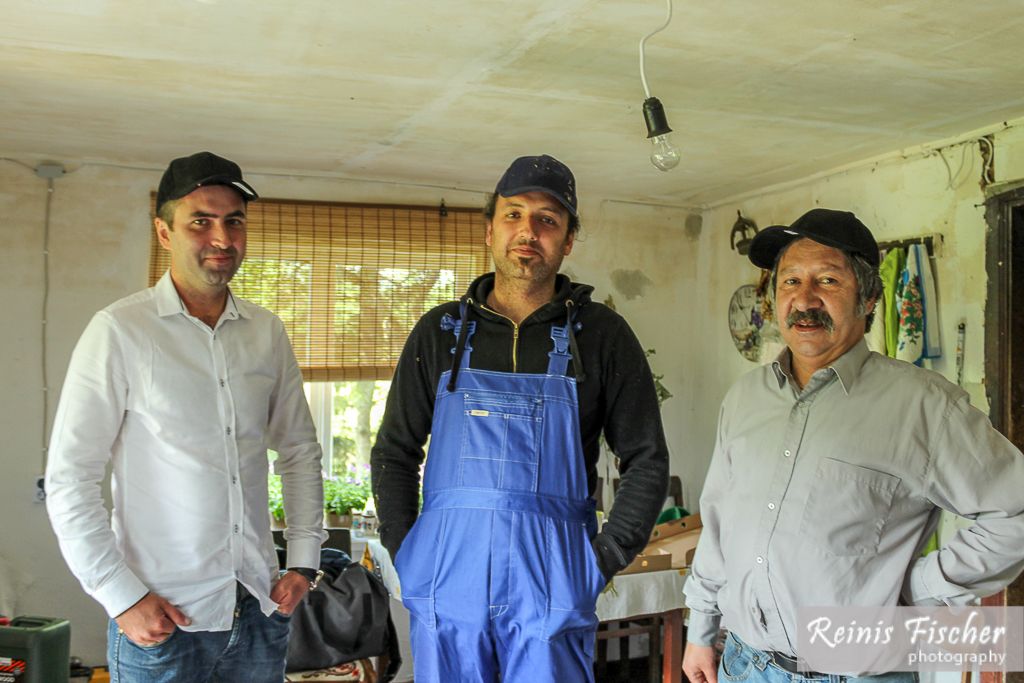 The gang - Constructors brigade (phase 1)
From the left: my brother, author of this blog, and my dad. Somebody seems very enthusiastic here.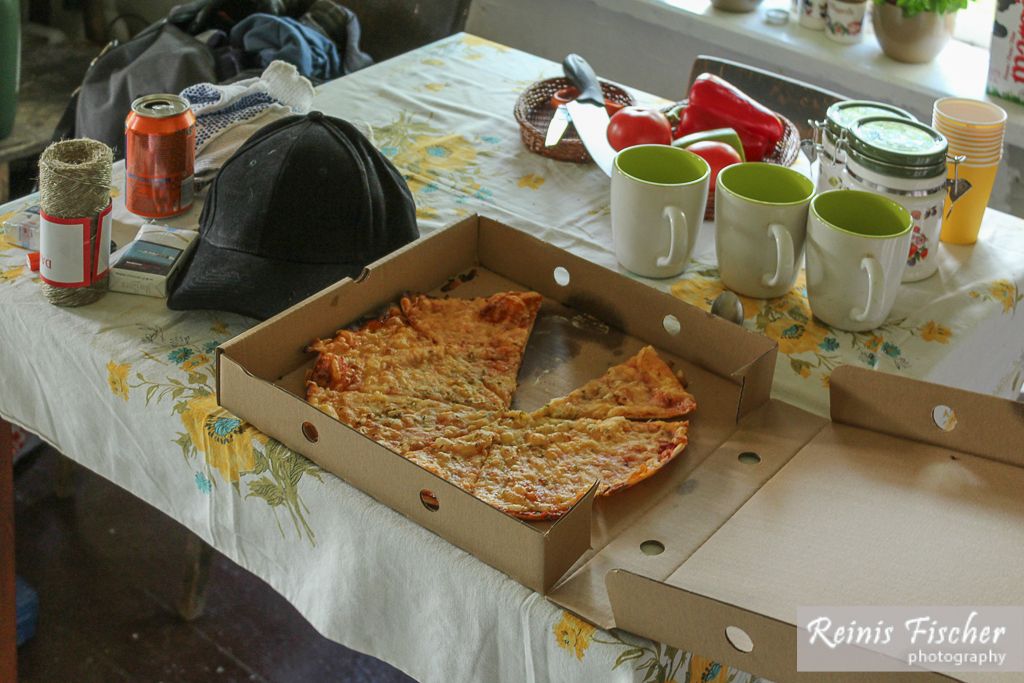 Yesterday's pizza from Fontaine's Palace in Liepāja
Now, let's begin: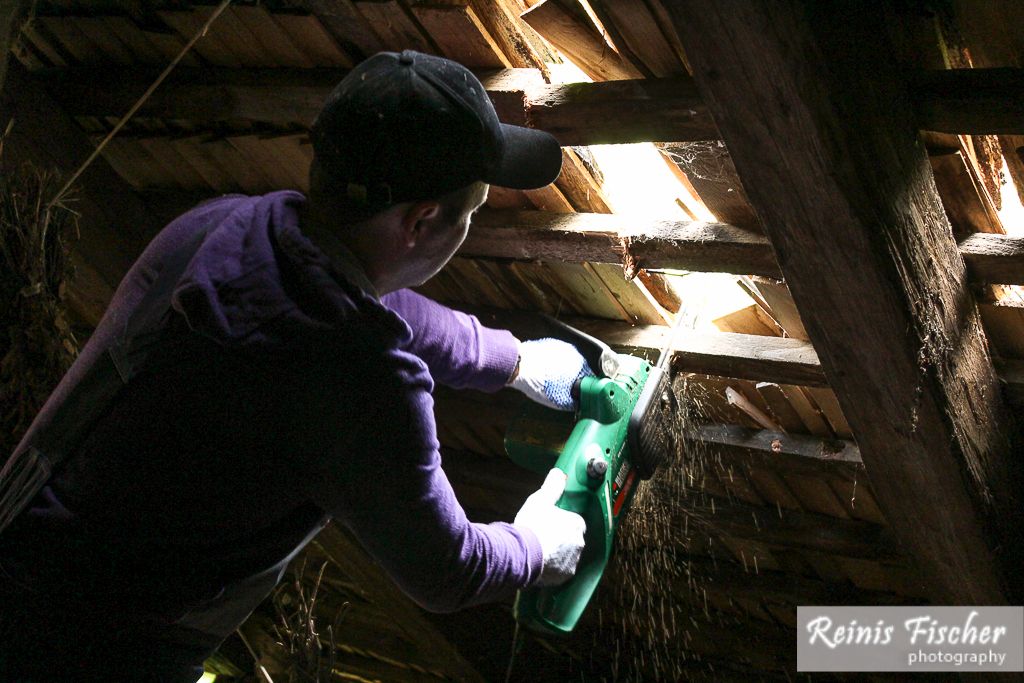 Using a chain saw to saw up old the roof lathing
What actually we are trying to do here is to completely purify load-bearing beams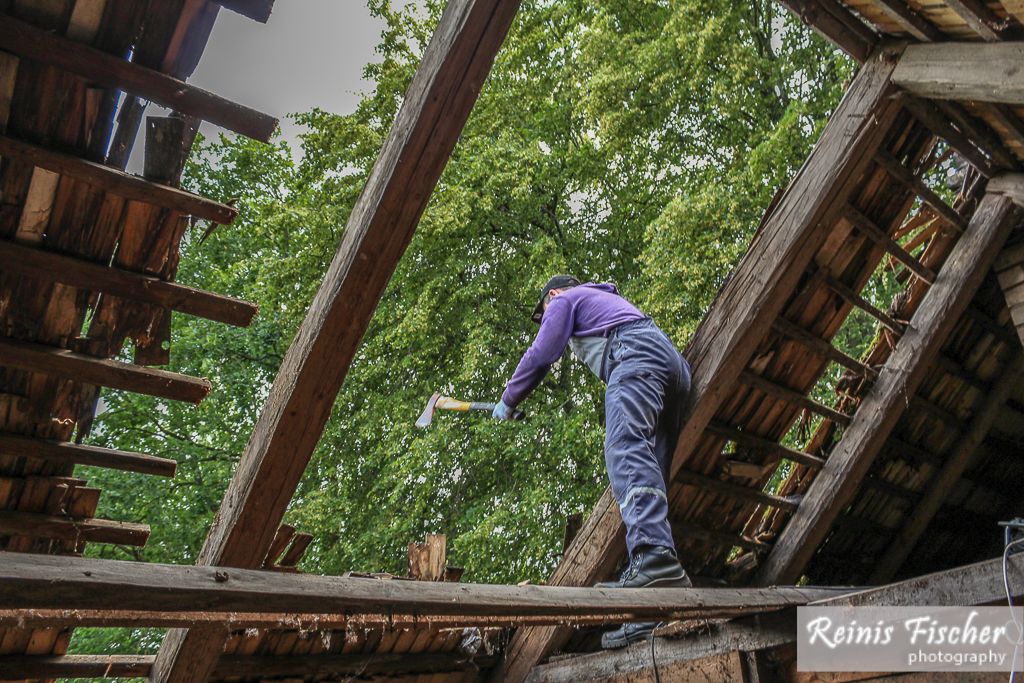 Using ax to free up the beams
Basically this is a very simple task, where a lot of hand strength is required. Saw up and bang with an ax, and so on until all beams are cleared. For today's challenge we decided to clear just 1/2 half of one roof's side, then level up beams, and to drag a crosswind membrane over leveled beams at the end of day.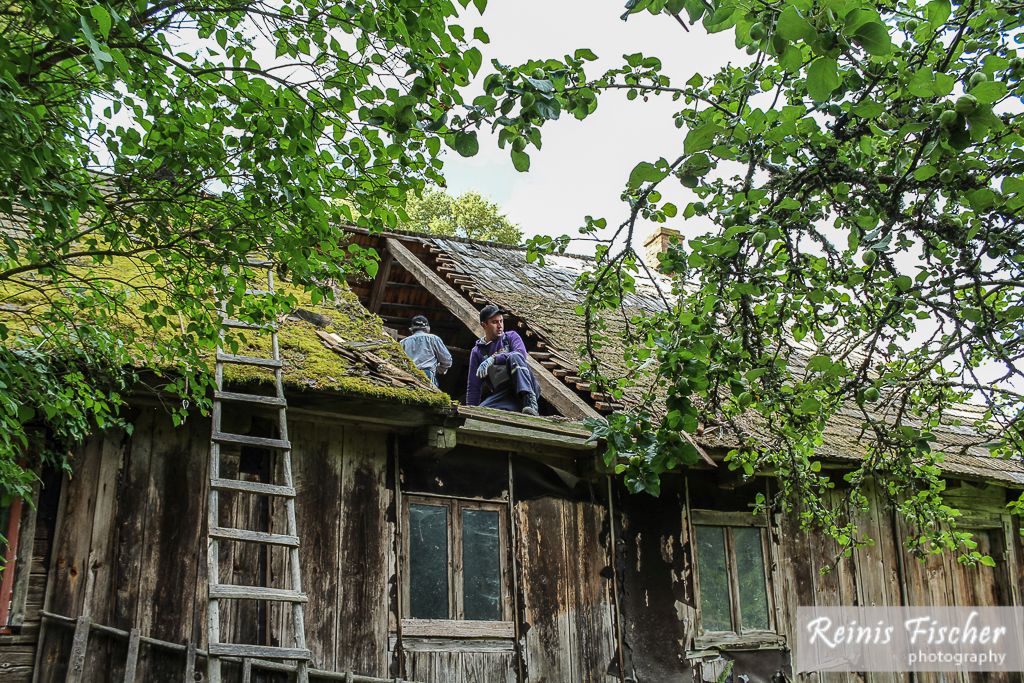 View from the garden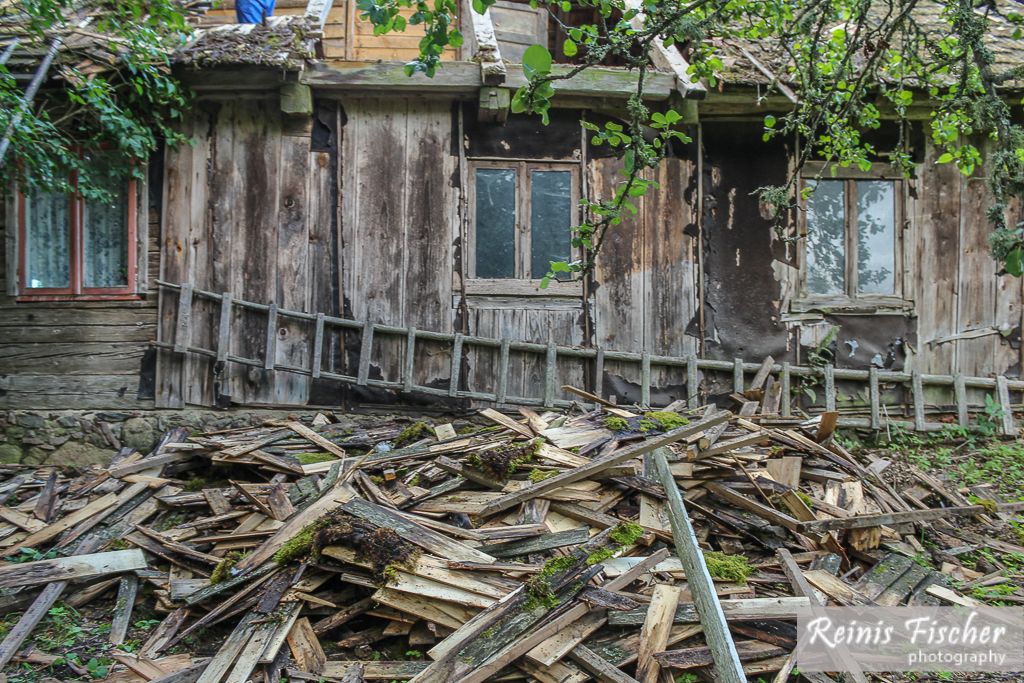 Old wooden shingle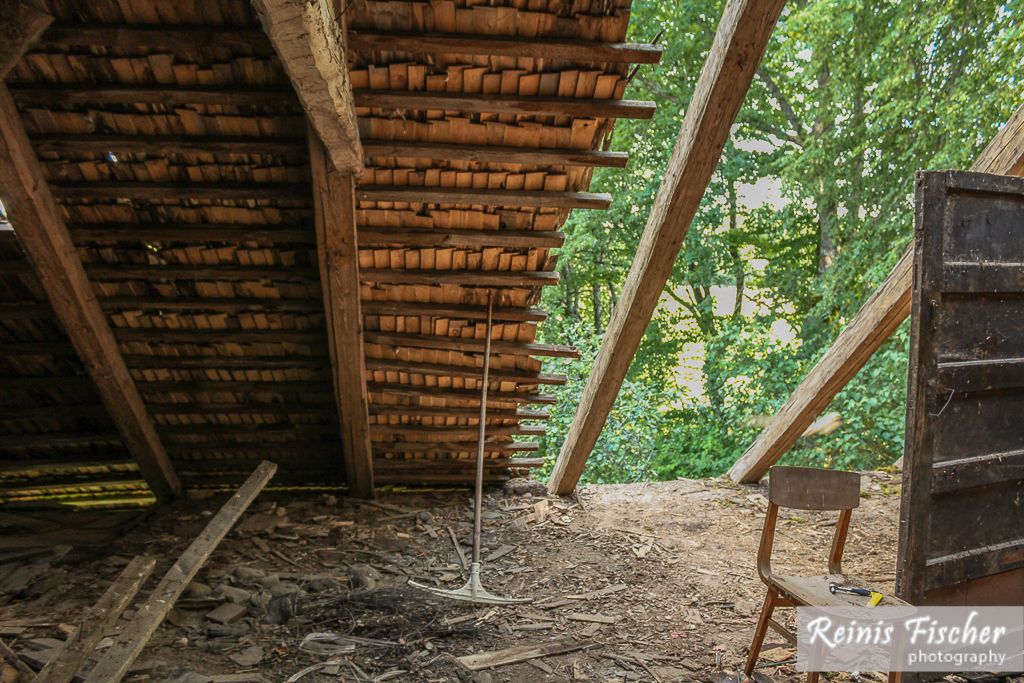 Loft without roofing
Suddenly our demolishing works were interrupted as materials arrived - wooden laths and wooden boards. It was supposed they will arrive just tomorrow, but as they did arrived today we had to unload tractor trailer of about 6m3 of materials.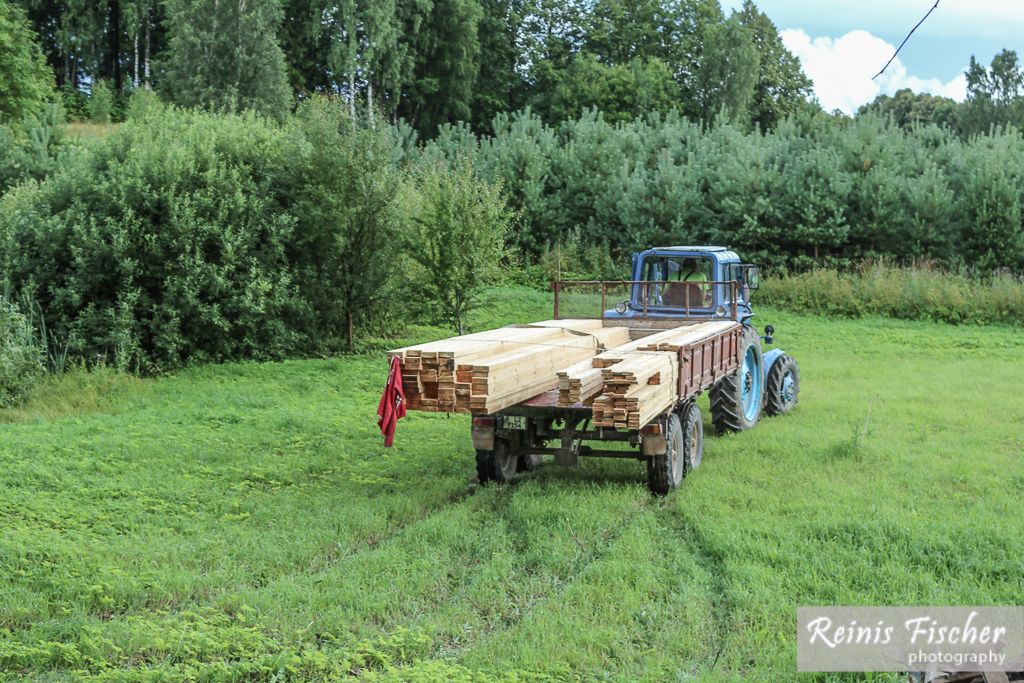 Tractor arrived with construction materials
Damn, I must trimmer that grass again. Read more: Lawn mowing in the backyard territory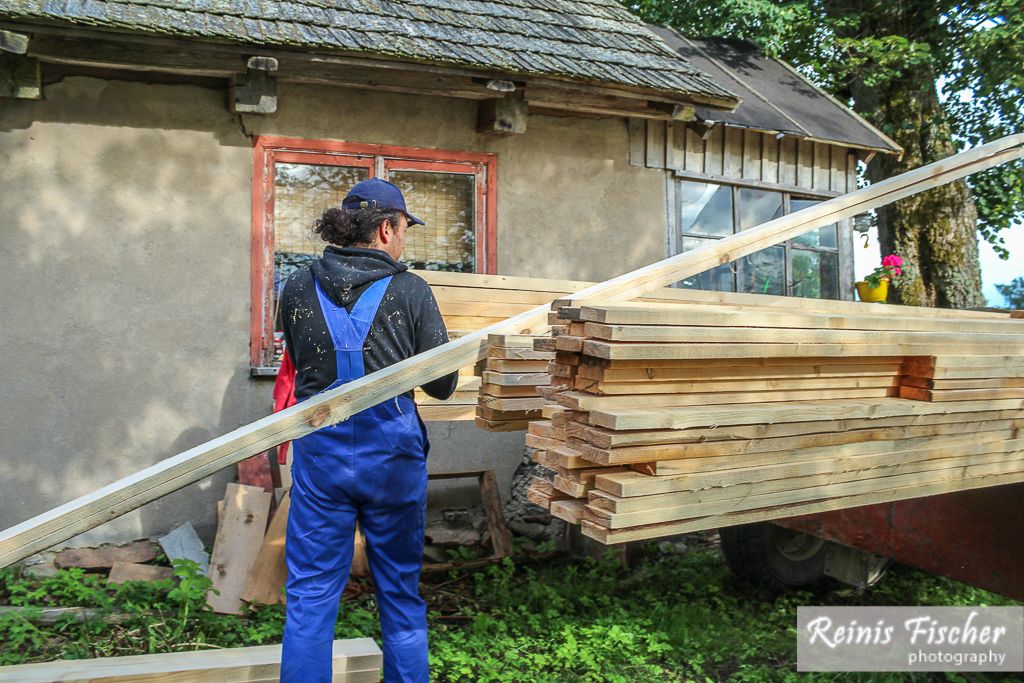 Author of this blog unloading materials from tractor trailer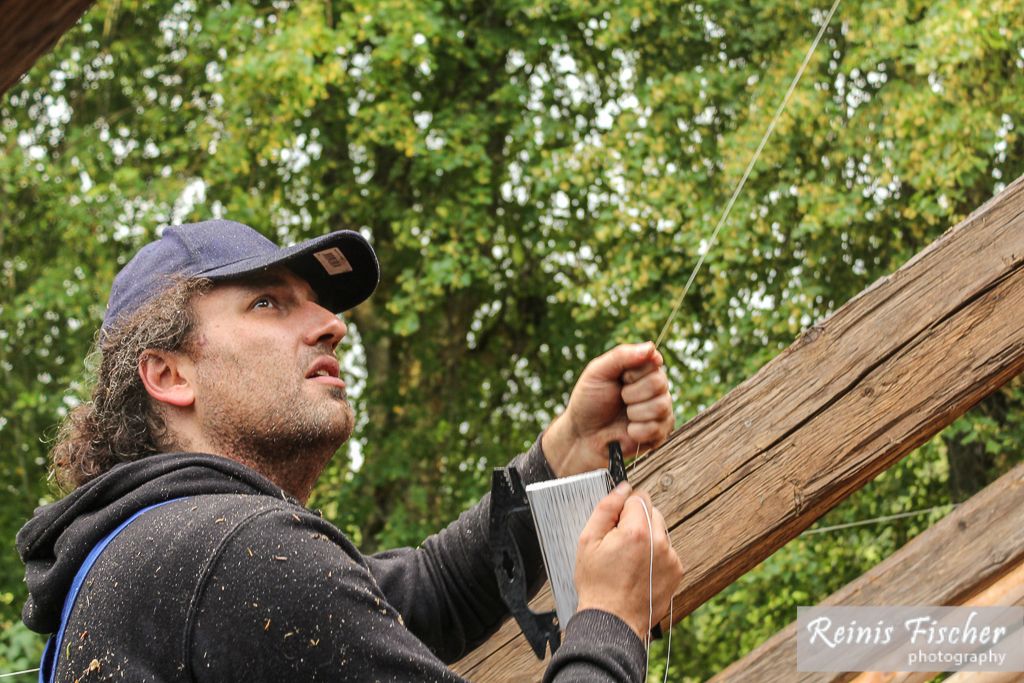 Using string to measure level of beams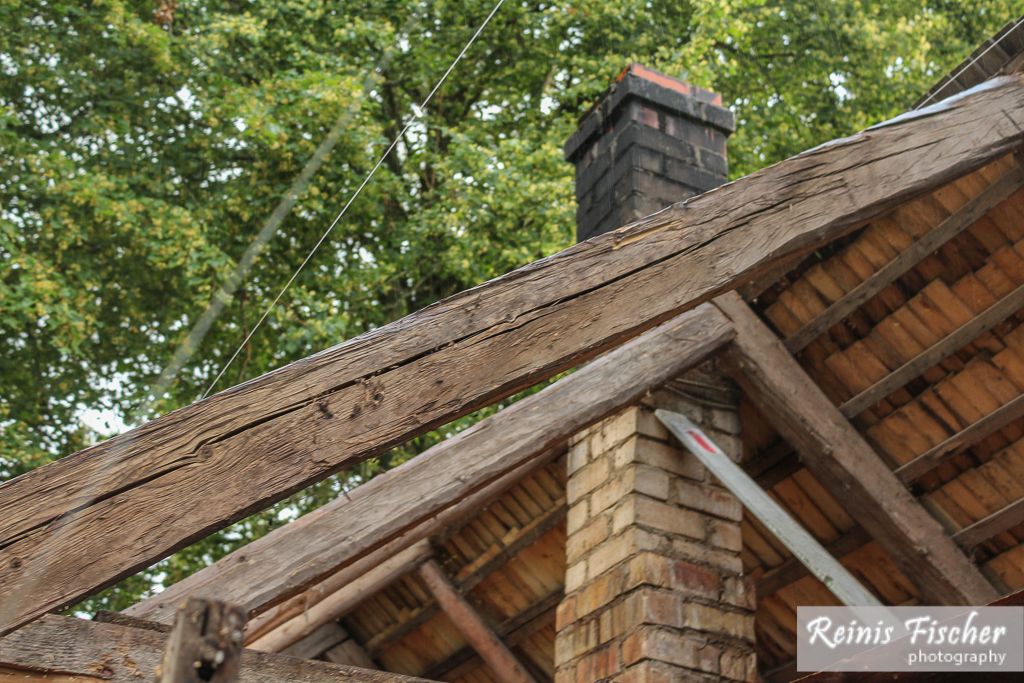 The leveling process with a string line.
After some time another surprise came - rain. We stopped our works for couple of hours and enjoyed a lovely rainbow meanwhile.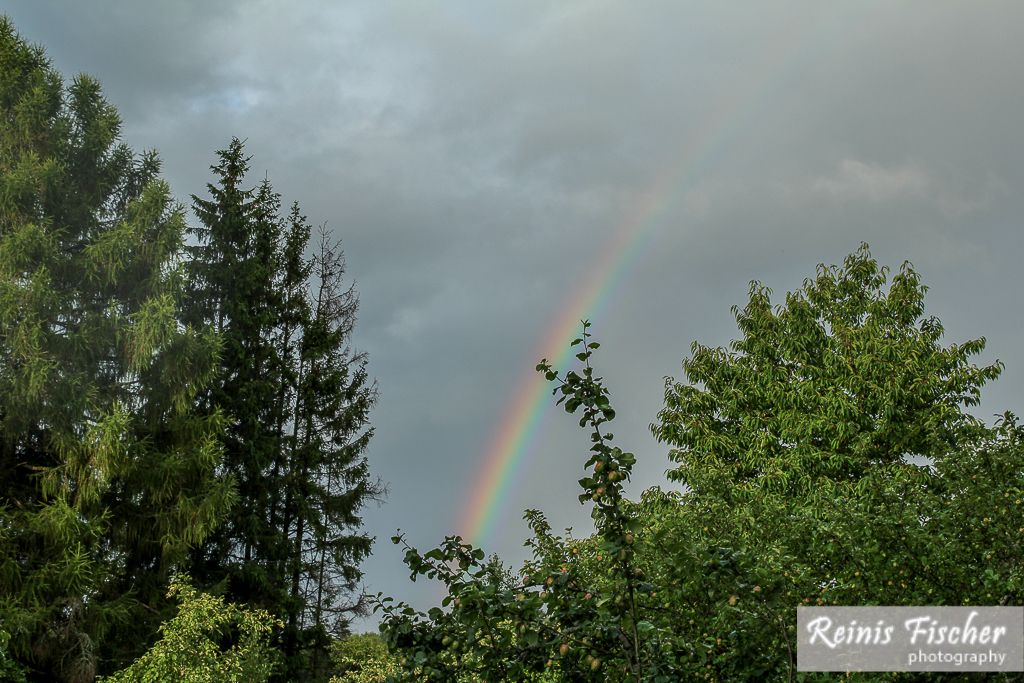 Rainbow in the evening
Using flex to saw up metal screws for roof construction
It was already late evening (around 23:00) and we decided to stop any further works today, and continue tomorrow morning early, but before that we had to do one more major thing for tomorrows works - to paint with an antiseptic those wooden boards that arrived earlier today, so we can quickly move forward tomorrow.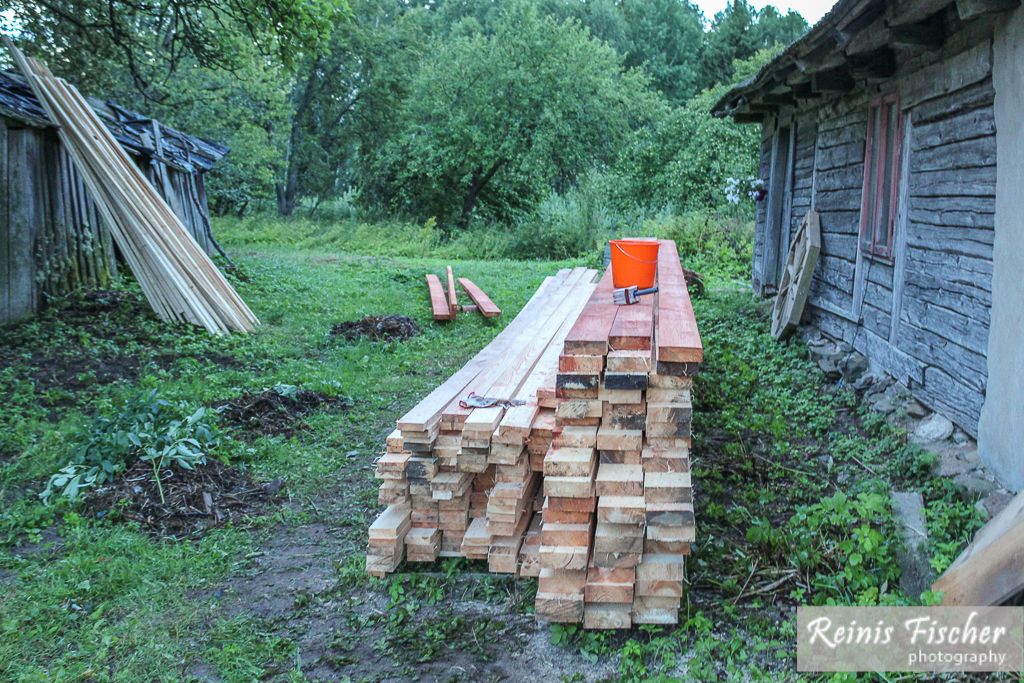 Wood processing with antiseptics
Now, this as one long working day, some even claimed that they didn't agreed on 18 hour work day here. As in matter of fact, indeed this was about 18 hour working day. So we went to the sleep in a house without 1/4 of roof at all, while the rest of the roof was leaky. It rained that night. But I got this feeling of happiness. I got asleep.