What happens when bloggers, who are trying out some new photo equipment and who loves to cook comes together? Right, they do a food blog. This time blogger here is just one (I do have a lovely assistant) and strong jury although.
So, lets make a really simple hamburger today.
For ingredients you will need to have those lovely buns (you can try to buy them at your local shop), for patties I'm going to use ground meat (minced meat) out of pork, but you could use beef, as I believe a real hamburger is made out of beef.. wait, what am I talking right now? Pork is just fine.
1 egg, 2 onions, and your favorite seasoning for patties.
For toppings you can use, tomatoes, pickles, salads.. just the usual stuff.. yes cheese goes in very well also.
Here is my photo recipe for that simple homemade hamburger:
Lets start with patty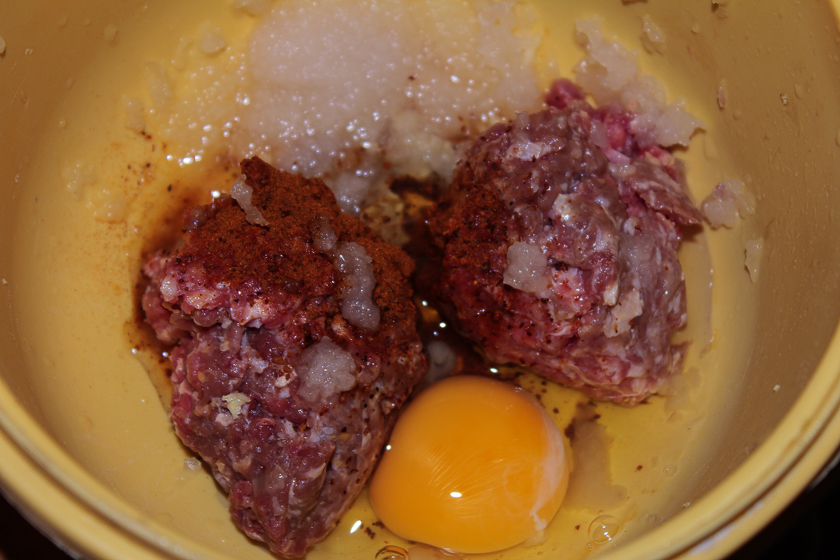 Filling for patty
I took pork ground meat, added one egg, grated onion and some seasoning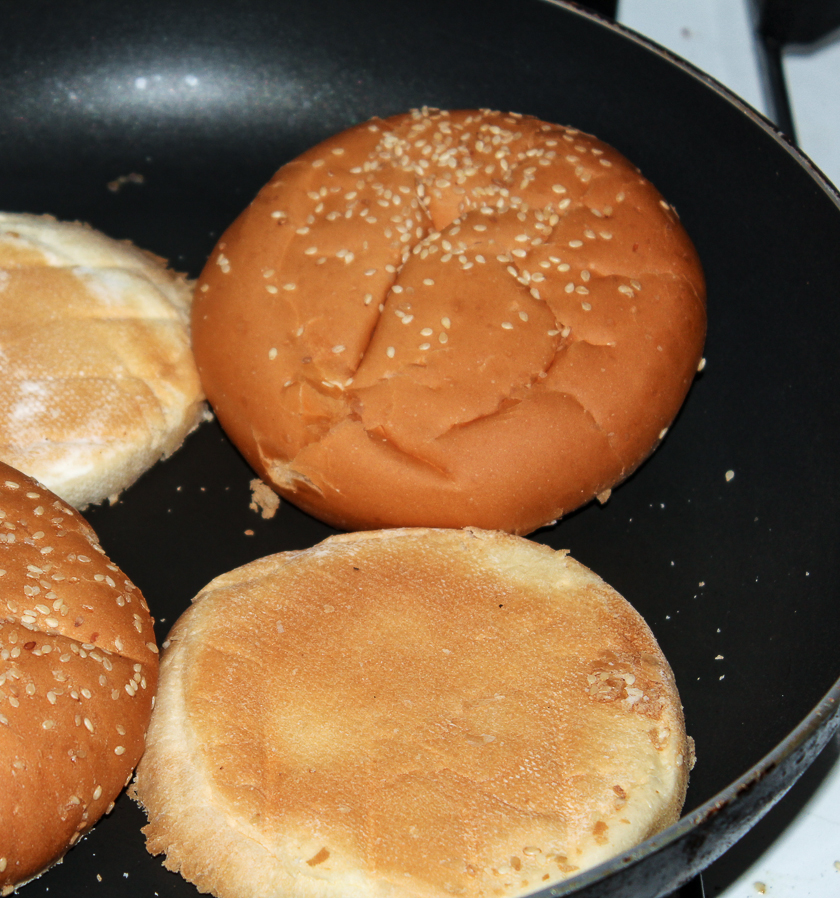 Fry buns
Now, once you are done with patty making, take those buns you got from the shop and put them on pan, prehat them a little bit. This will make them to become soft and warm. Don't burn them, just a little bit to warm them up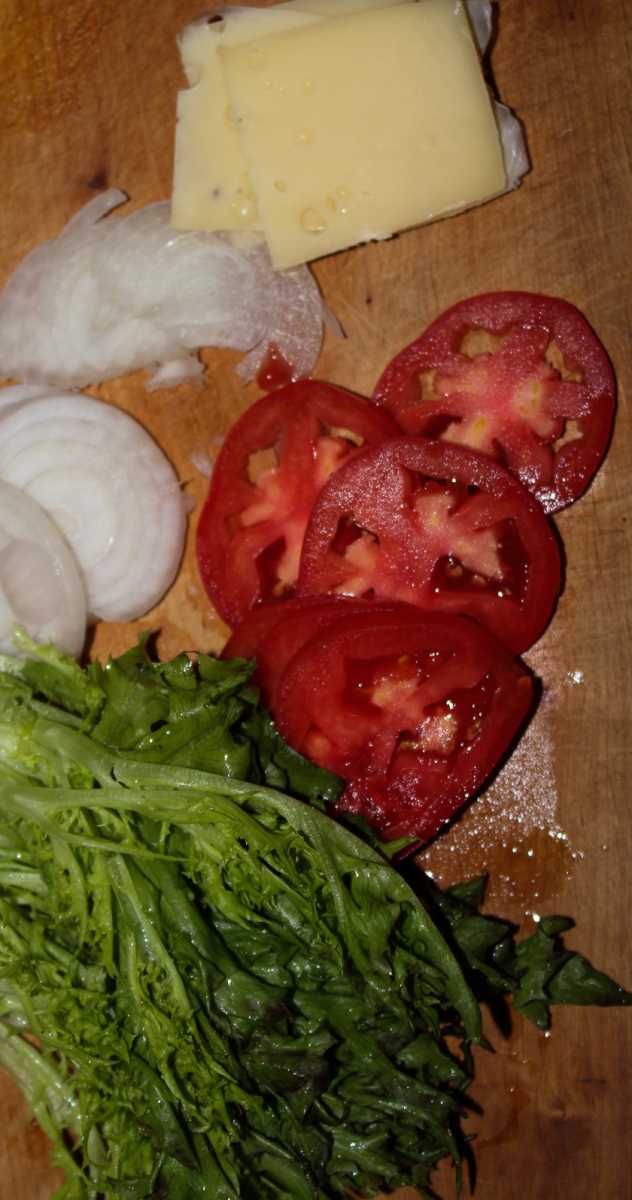 Toppings for hamburger
Now you can prepare toppings for your hamburgers. Cheese, tomatoes, onions, some salad leaves.. you name it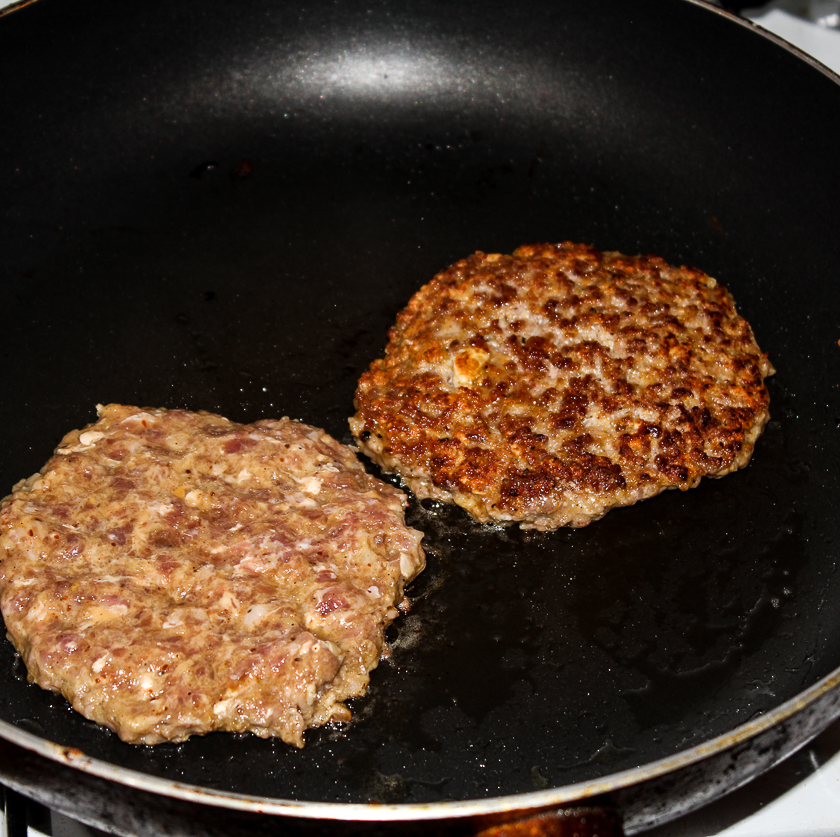 Frying patties
Now make a bun sized (diameter) patties from your patty filling and put them on some fire (pan) Fry until one side is brown enough, flip it over and add some cheese on it (if you preffer)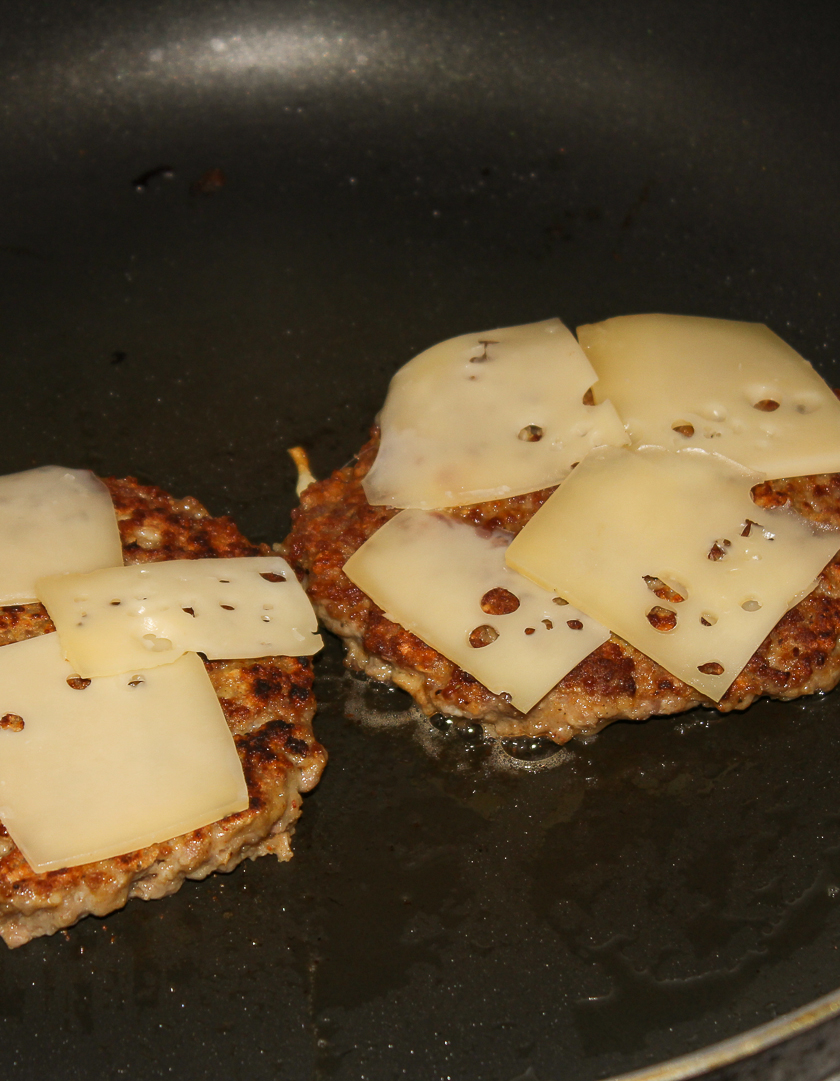 Add some cheese on patties
Cheese will melt a little bit and will add interesting taste for your burgers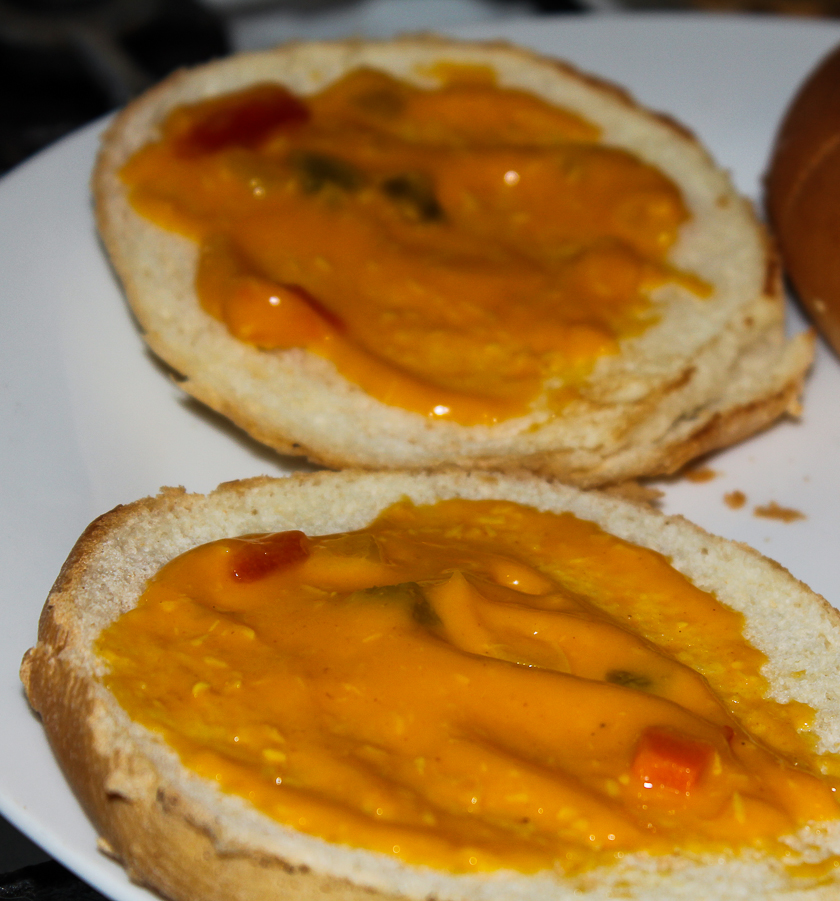 Smear some sauce for the buns
OK, I actually hadn't that special burger sauce, so I used just a regular carry sauce just to make photos look better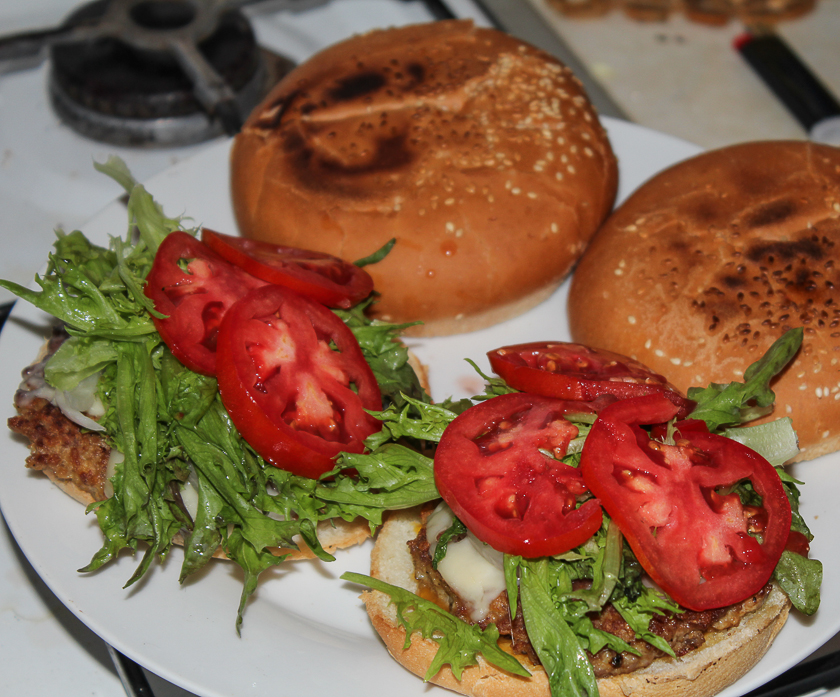 Add patties and those toppings you prepared before to the buns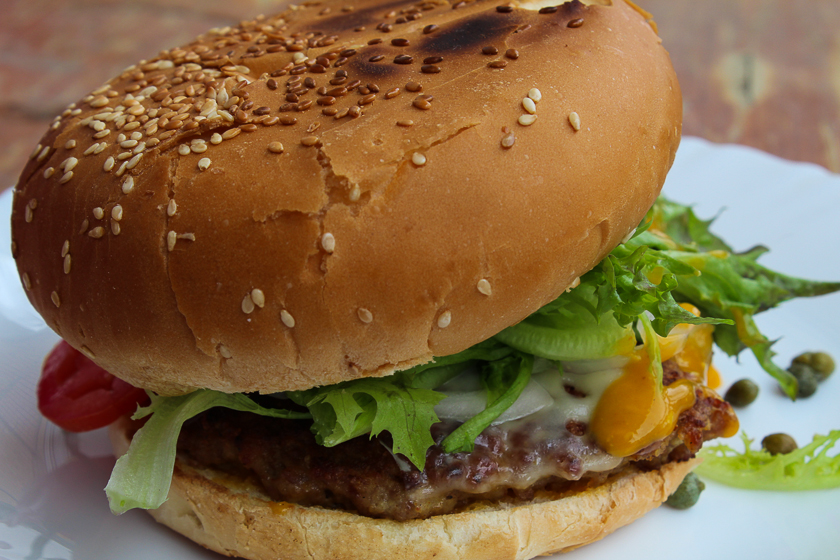 Your hamburger is ready
I actually took that above image for my 365 days photo challenge and submitted it as the 2nd day (out of 365) photo, you are more than welcome to follow me on Flickr if you like photographies I take or you would like to see how this challenge will end.
Any thoughts on this simple homemade hamburger? Drop me some comment!