Recently I expressed my joy about Kutaisi Airport. Today I found interesting statistics on Georgian Civil Aviation Agency's webpage. Statistics about numbers of passengers served in Georgian airports 2010-2012.
Right now - there are 4 airports in Georgia, which we have data for:
Lets start with total number of passengers served in all Georgian airports 2010- 2012: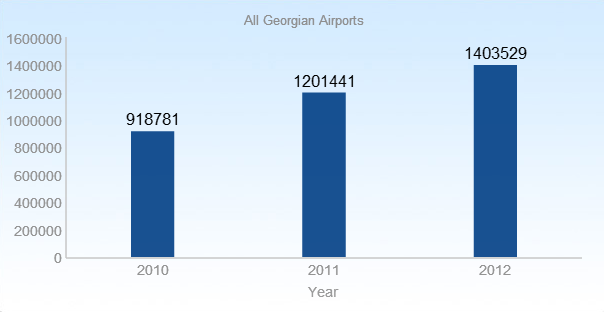 According to data available on GCAA website, Georgian airports in 2012 had ~ 16% passenger growth.
Now lets see, how each airports has performed:
Tbilisi International Airport 2010-2012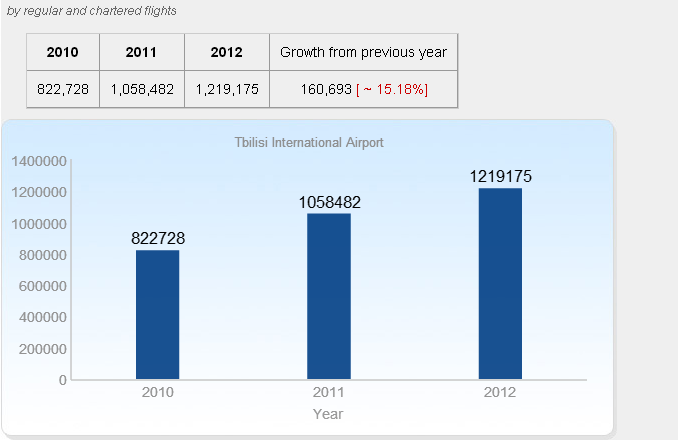 Kutaisi International airport 2010-2012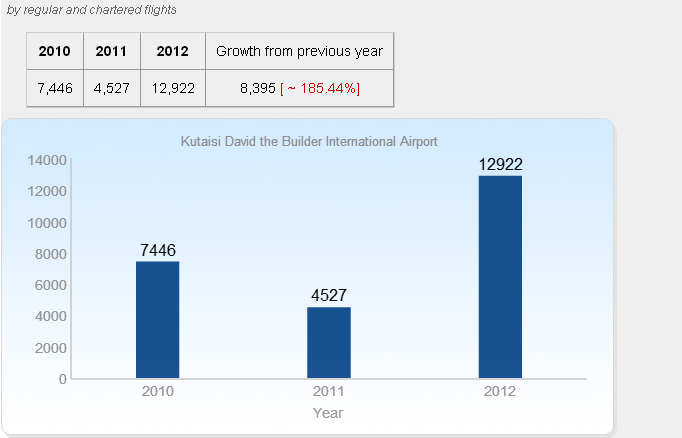 Batumi International Airport 2010-2012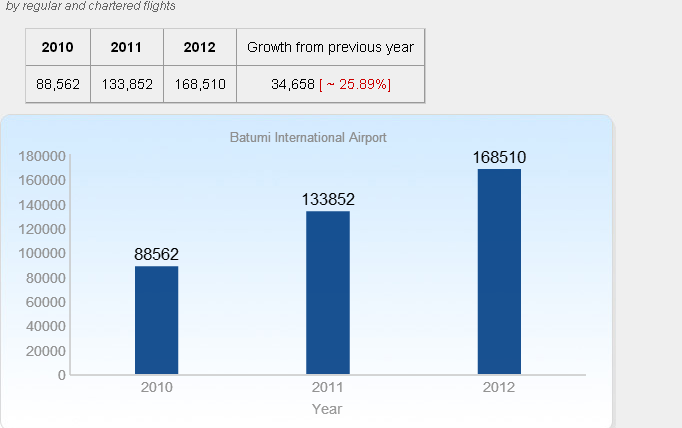 Mestia Airport 2010-2012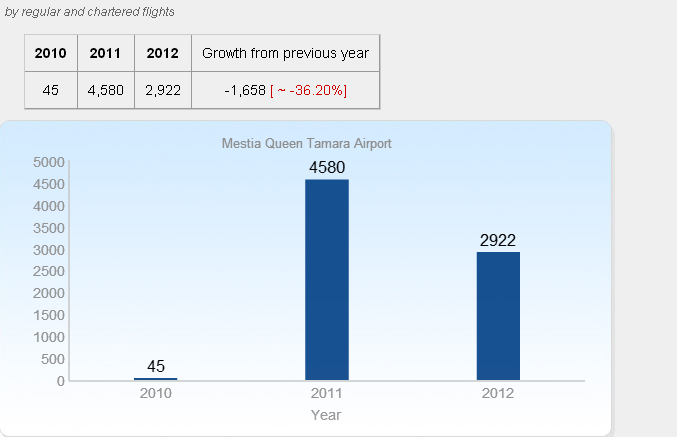 As seen from charts above, all airports, except Mestia airport, has increased passenger growth rate during period 2010-2012. 
My future forecasts is that Kutaisi airport will became second largest soon, this or next year, by outperforming Batumi airport. Why such confidence? In 6 month period (Jan-Jully, 2013) Kutaisi airport has served already 141 844 passengers, and they are adding more flights to and from Kutaisi in future.