One of the top attractions in Yerevan, Armenia is the Cascade - stairways providing probably the most beautiful views of the city. I have been in Yerevan for the third time, but this was the first time I decided to visit Cascade actually. 
We took a taxi from Arminyan street right next to our hotel - Republica, and shortly explained to a taxi driver in Russian - that I want to go there - where the most beautiful photos of Yerevan can be taken - stairways. The taxi driver soon realized I'm talking of Cascade, and promised 1000 Drams took us uphill. I had no idea - what does he mean by uphill - but I agreed. 
Just many years later I learned that the uphills actually is another cool site of Yerevan - Monument to 50 Years of Soviet Armenia in Yerevan
Taxi driver - as he told has 3 times been Master in Box in USSR in weight 52. So no arguing with him, ok? 
After a short drive, we were at top of the Cascade.
From up there - Cascade looks rather demolished and abandoned, that a top attraction of the city.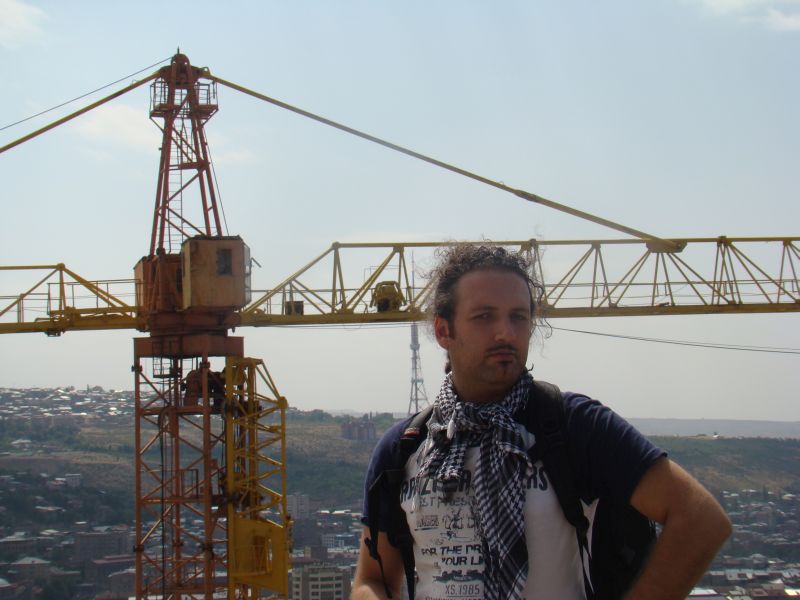 Me at top of the Yerevan Cascade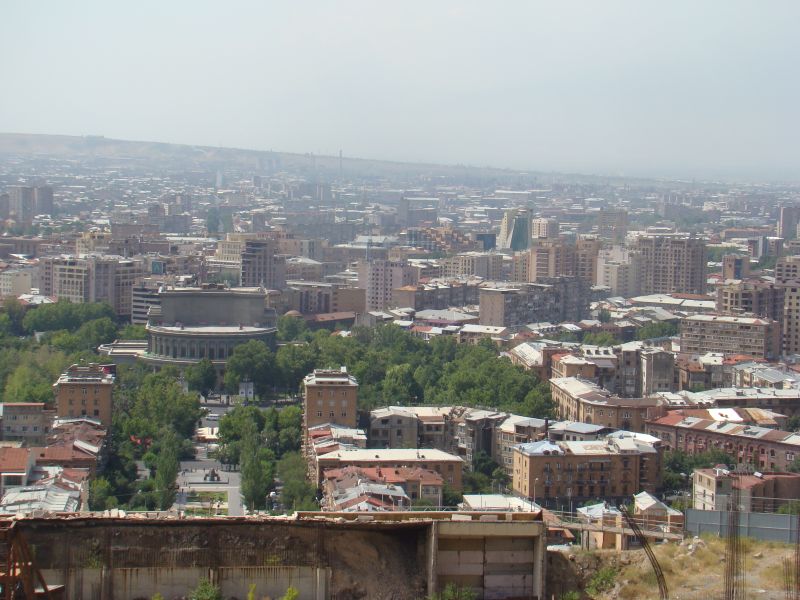 View to Yerevan city from Cascade, with abandoned construction site at the top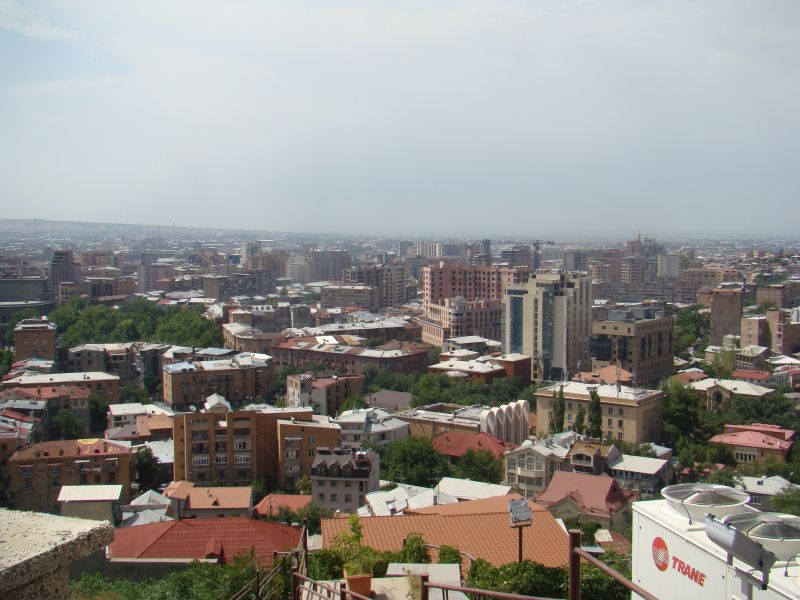 Yerevan city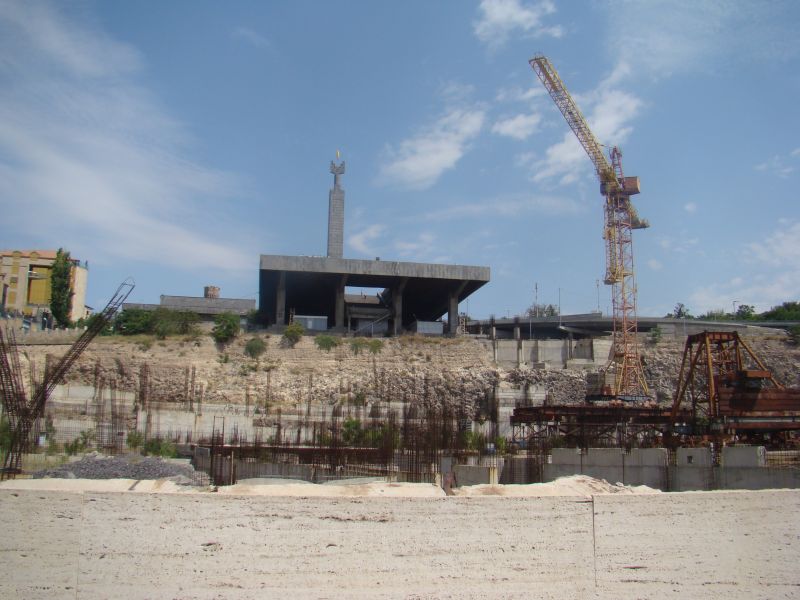 Abandoned construction site - Yerevan Cascade
I must admit until this part - my thoughts about Yerevan Cascade - nothing special, some Abandoned USSR style site, which offers just nice views to Yerevan city, but I was wrong, so wrong!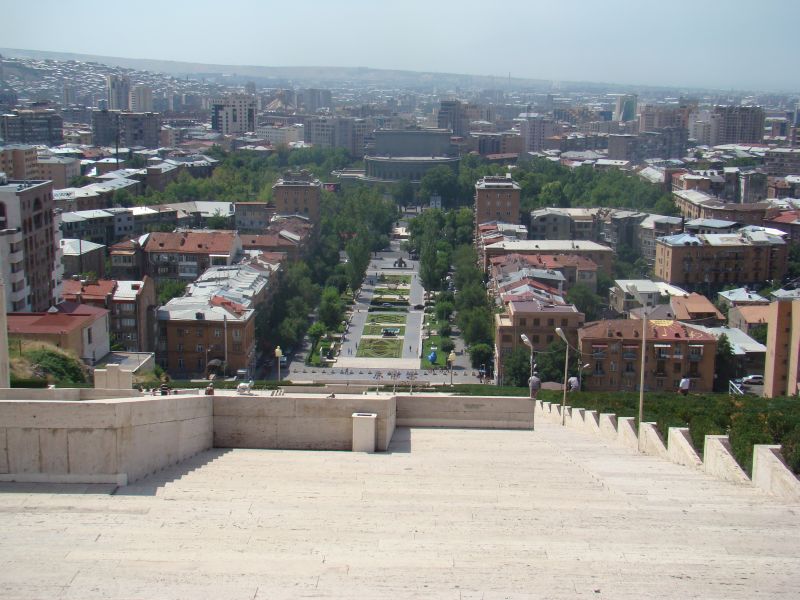 View to Yerevan Opera from Cascade
Starting this level, the real Cascade starts, each level is designed in different style and crafted with different symbols and arts. Although I'm not sure of their meaning - I guess it has some relations to Armenian History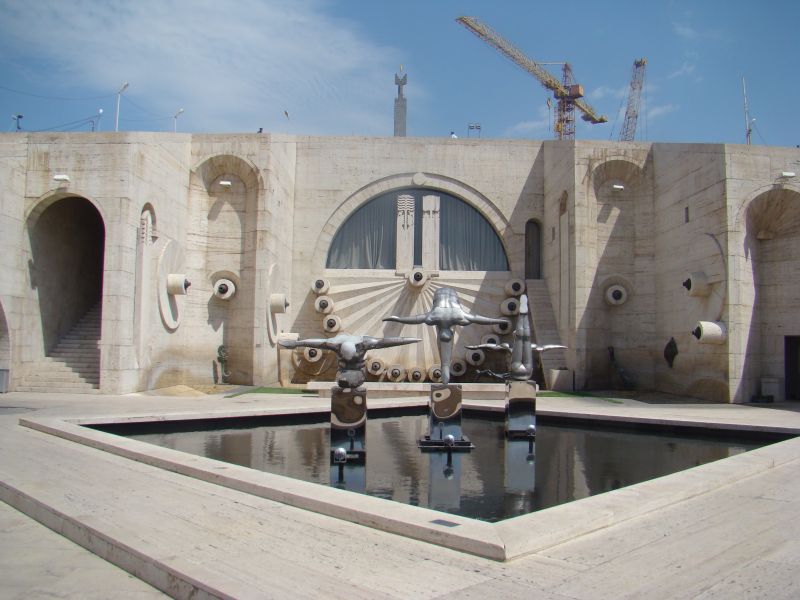 "Swimmers" at Yerevan Cascade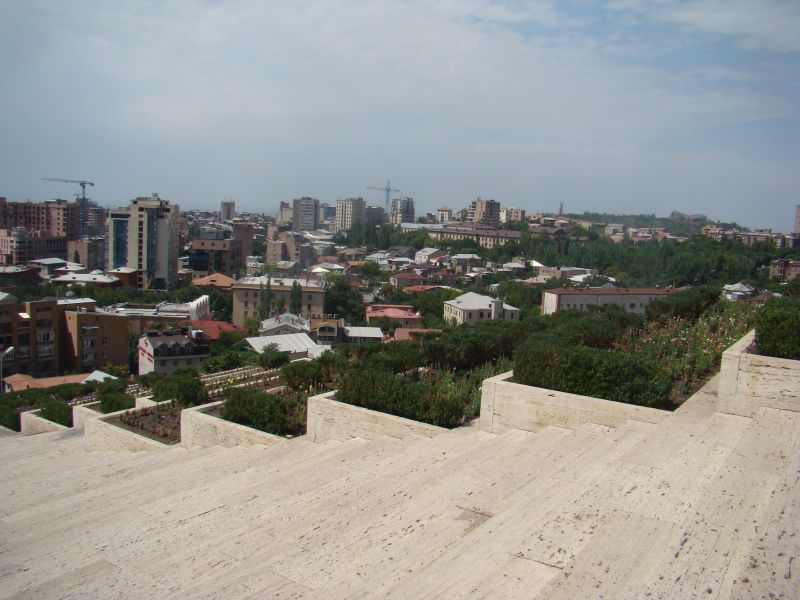 Greenery at Yerevan Cascade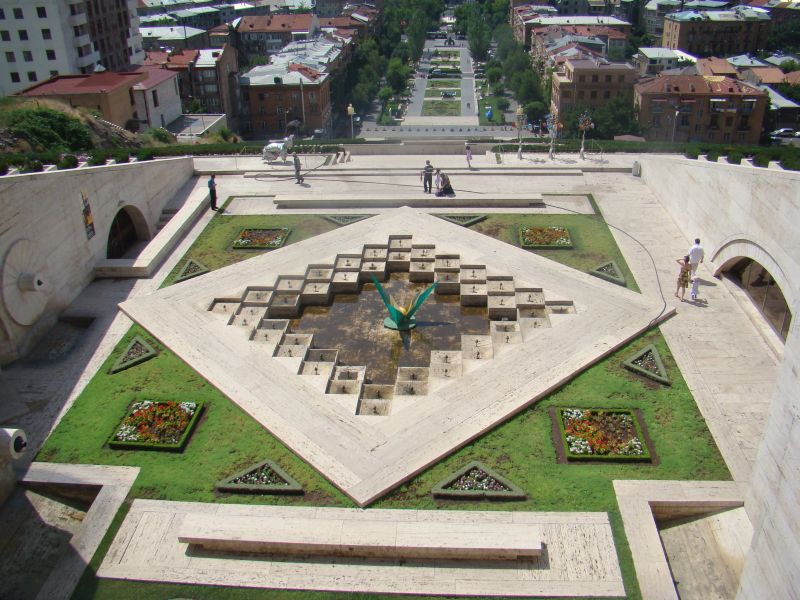 Each level at Cascade comes with a different composition. Each composition contains some elements which meaning I cannot explain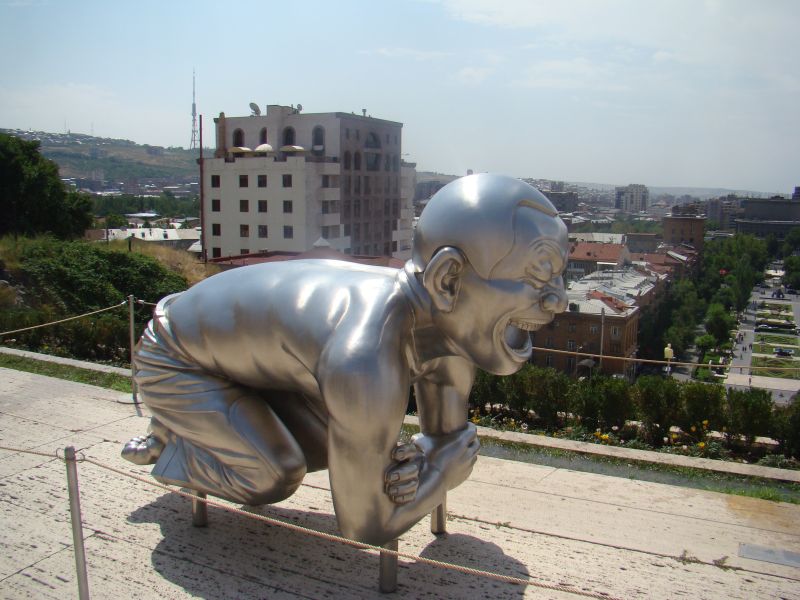 "Screaming Man" sculpture at Cascade.
Visitors are left to guess what does each composition element means. There are no signs explaining what each element means.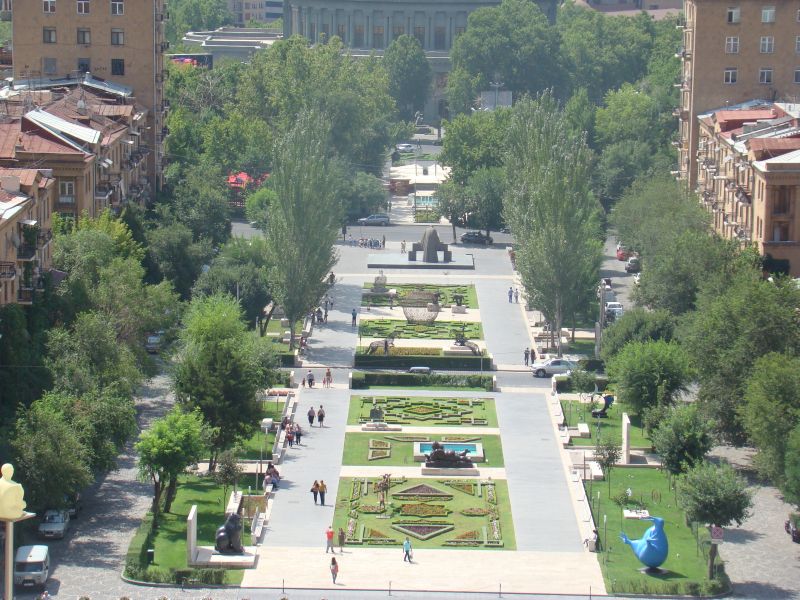 View to the square from the middle of Cascade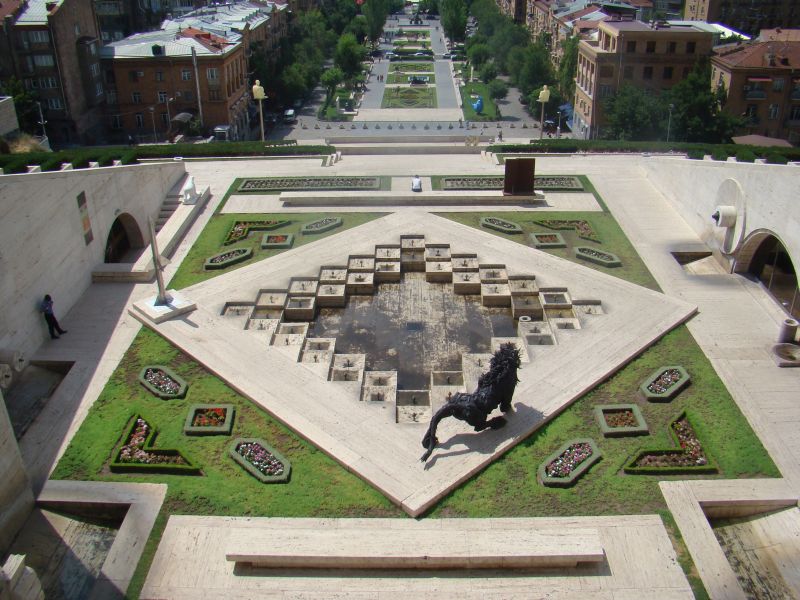 Next composition level with a lion on it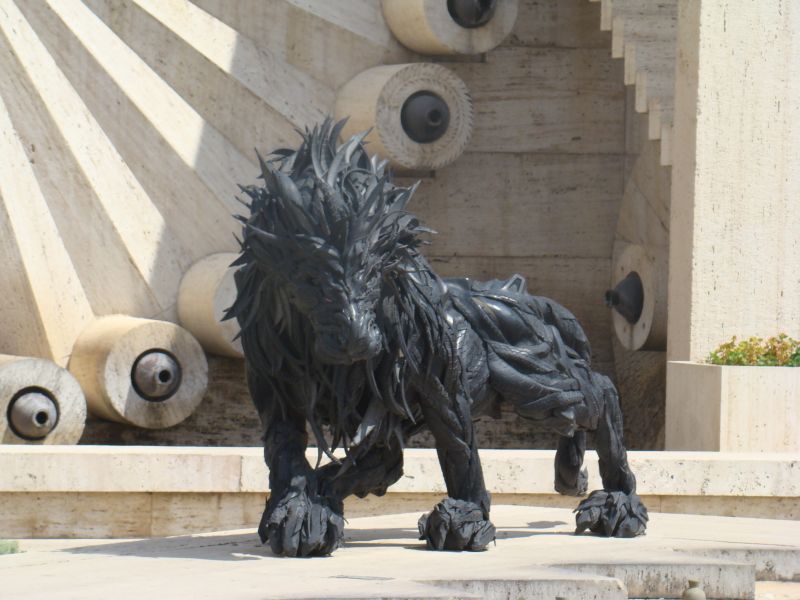 A very impressive lion - I must admit - but again - no idea of it's meaning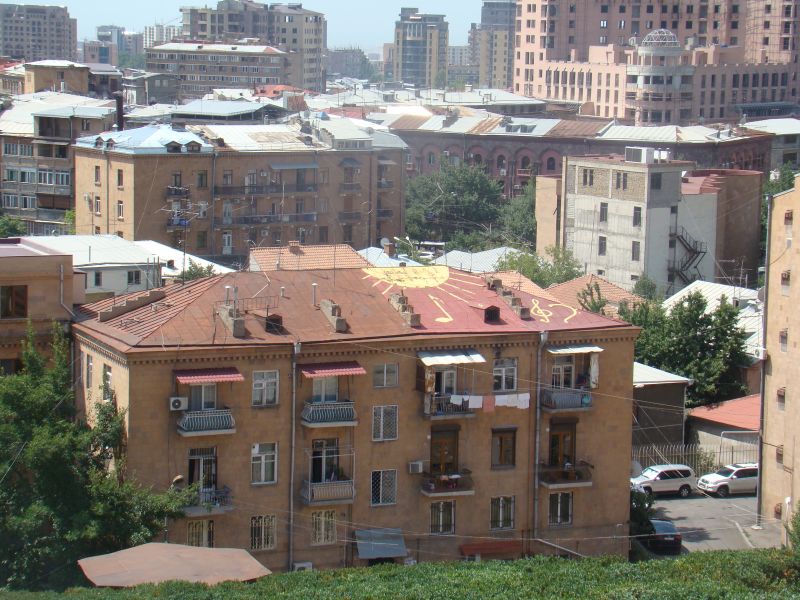 Cool rooftop paintings are seen from Cascade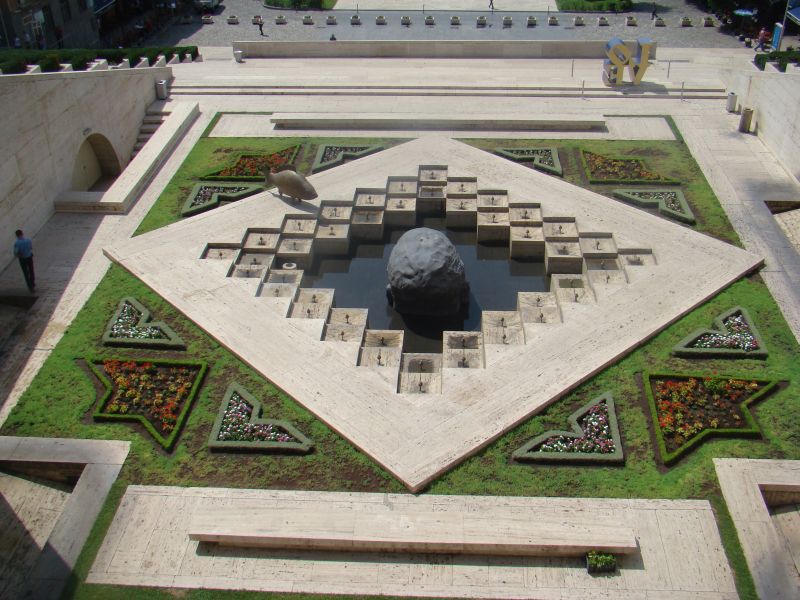 Next composition level on Cascade, with head on it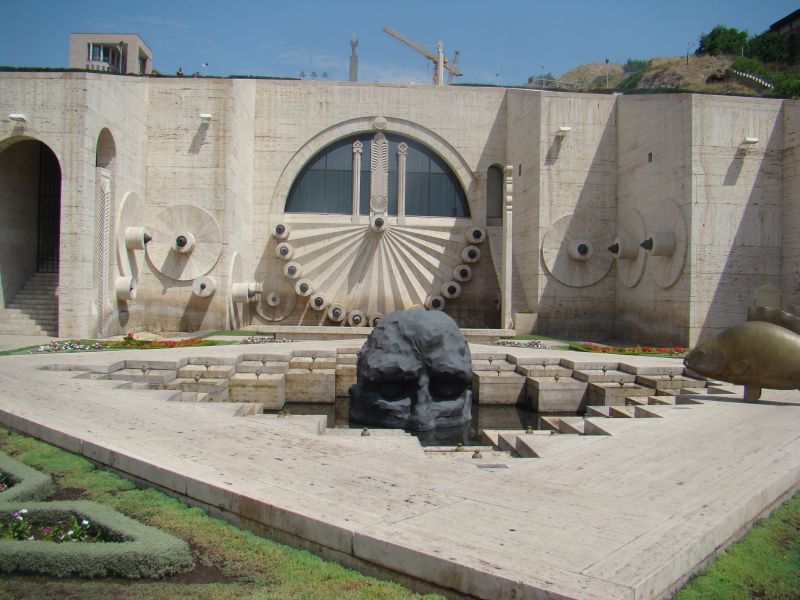 Front view of a head and a... fish. Don't ask me the meaning..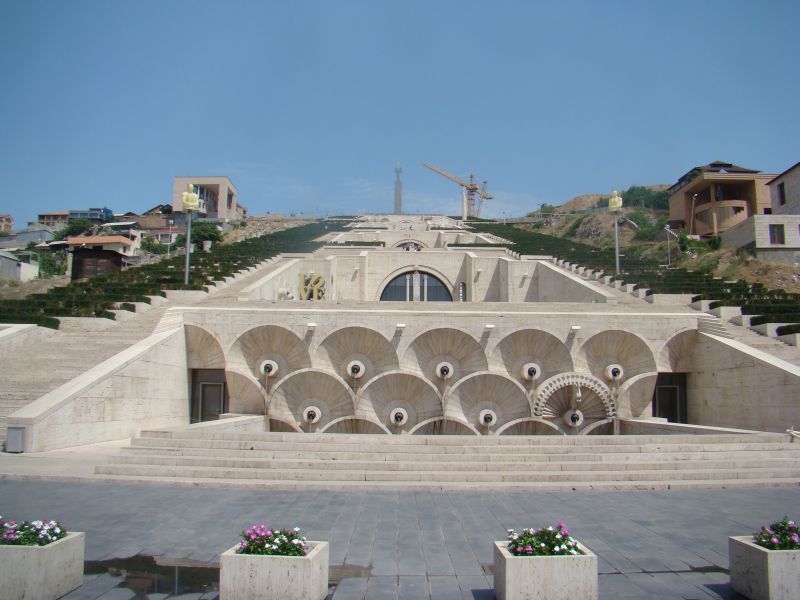 View from the bottom of Cascade to the top
As you can see  - there is impression - there is nothing much to see - just a climb up. That was my thinking for first 2 times I visited Yerevan, I mean - some stairways - come on - nothing interesting. But I was wrong. The stairways or as local call it  - Cascade is worth it. With interesting composition on each level, abandoned construction site at top and breathtaking views of Yerevan city. 
Don't climb bottom - top. Instead - take a taxi, drive up there, and climb down (don't forget your camera)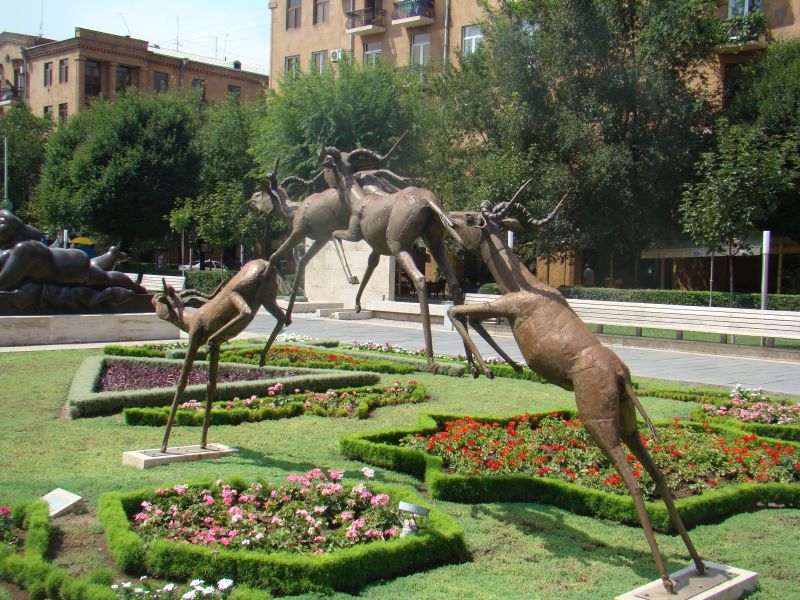 More composition at bottom of the Yerevan Cascade
I was eager to find out more about the meaning of this stairways, and this is what I found on Wikipedia:
The Cascade is a giant stairway in Yerevan, Armenia. It links the downtown Kentron area of Yerevan with the Monument neighborhood.
The construction of the cascade designed by architects Jim Torosyan, Aslan Mkhitaryan, Sargis Gurzadyan was launched in 1971 and completed in 1980.
Inside the Cascade, underneath the exterior steps is a couple of escalators going the length of the complex. There are also rooms connected to some of the landings along the escalators which comprise the Cafesjian Museum of Art.
The exterior of Cascade, in addition to stairs, has multiple levels with fountains and sculptures. The stairs afford walkers unobstructed views of central Yerevan and Mount Ararat.
History of Yerevan Cascade
The construction began in 1971, during the Soviet period.
The first phase was completed in 1980. Further development was implemented between 2002 and 2009 when the complex was handed over to the American-Armenian businessman Gerard Cafesjian in the early 2000s and a complete renovation was performed.
A large museum complex was also planned for the top. Although the construction of the museum was launched, it was frozen in the early stages and has not continued for years.