Welcome to another great Tbilisi Restaurant review - today I will speak about 11 Katkha
Update 2023: This place has been closed for a while already. There are at least two other 11 Katkha restaurants in Tbilisi, one is in Saburtalo, second is on Baratishvili street (close to Freedom square), read my latest review here: 11 Katkha Tbilisi Restaurant on Nikoloz Baratashvili street
11 Katkha is a restaurant located in Tbilisi, Georgia, serving traditional Georgian cuisine. I believe there are two locations of this restaurant in Tbilisi. Today I will speak about the one located near Dinamo Stadium (Arena).
This place is lovely in the summertime when you can order and enjoy your meal in the outdoor garden.
We have been visiting this place already for some years, it's a nice starting (or ending place) if you are into cycling.
My favorite meal here at Restaurant 11 Katkha is a Chicken Barbecue (Katmis Mcvadi -  in Georgian), it's one of the most delicious shashlik found in Georgia, and the price for one portion of chicken barbecue is surprisingly low - 6-7 GEL, to make it sound better, it comes with pomegranate dip. Chicken barbecue accompanied with pomegranate sauce, can it be better?
As usual for taking photographs I'm using my Samsung phone and using Instagram (then taking them from Instagram and adding to posts - you can read a blog post on how I turned my Instagram account into a photo blog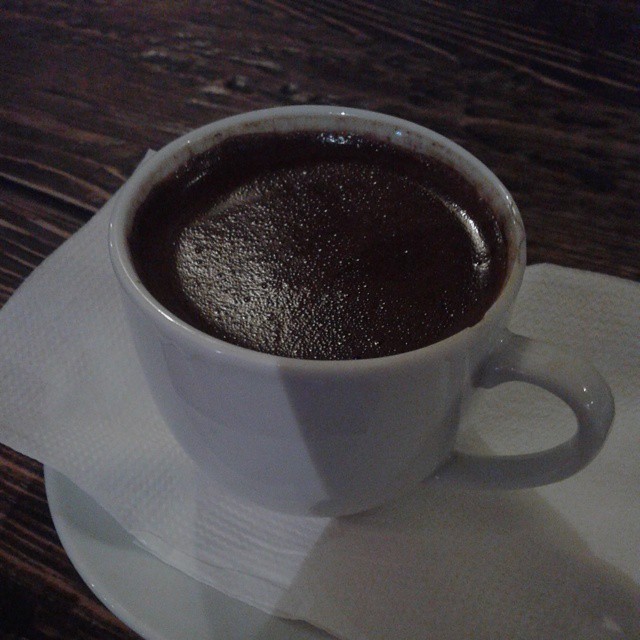 A cup of Turkish Coffee at Restaurant 11 Katkha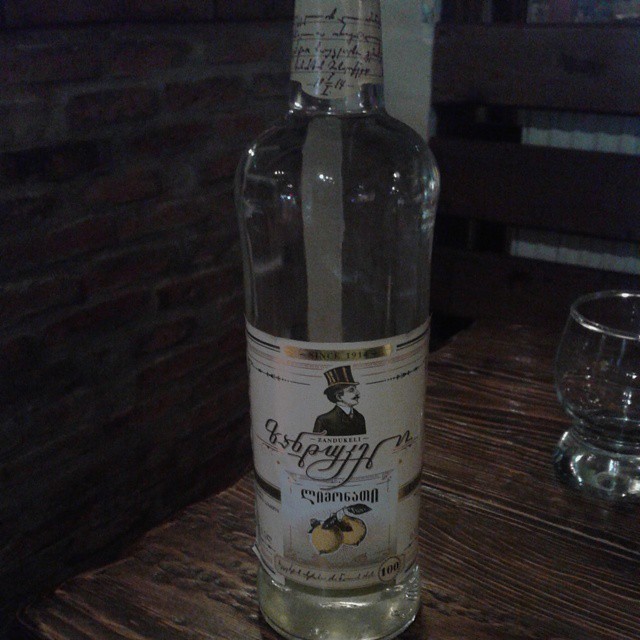 A Tasty Georgian made lemonade
Some would like to call Georgia - a land of wine, I prefer to call it a land of lemonades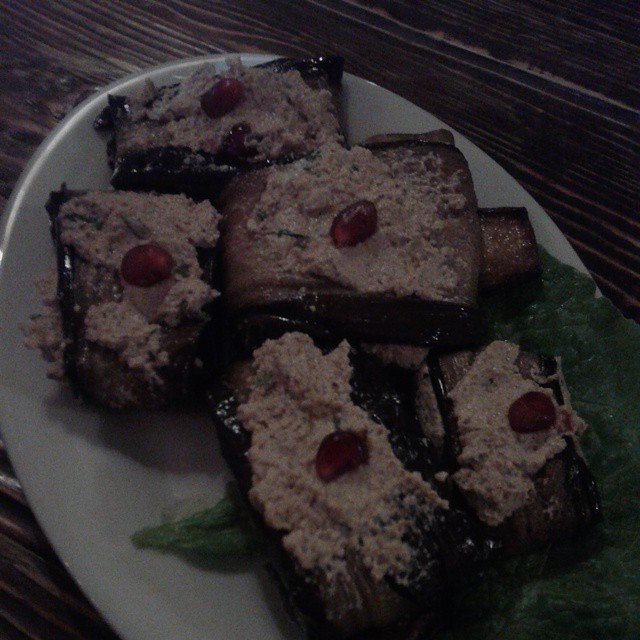 Badrijani a typical Georgian meal
Badrijani is an eggplant stuffed with nut mixture mass, added some garlic and decorated with pomegranate seed. I'm not a fan of eggplants at all - but prepared in Badrijani - I admit, they taste great.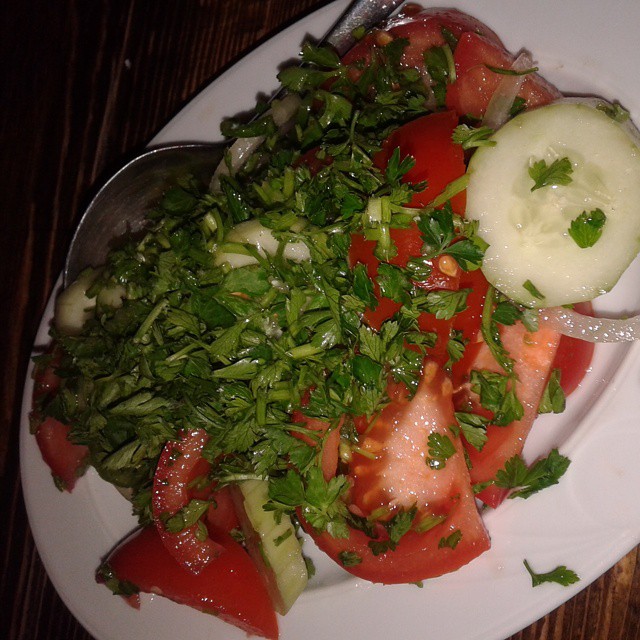 A cucumber and tomatoes salads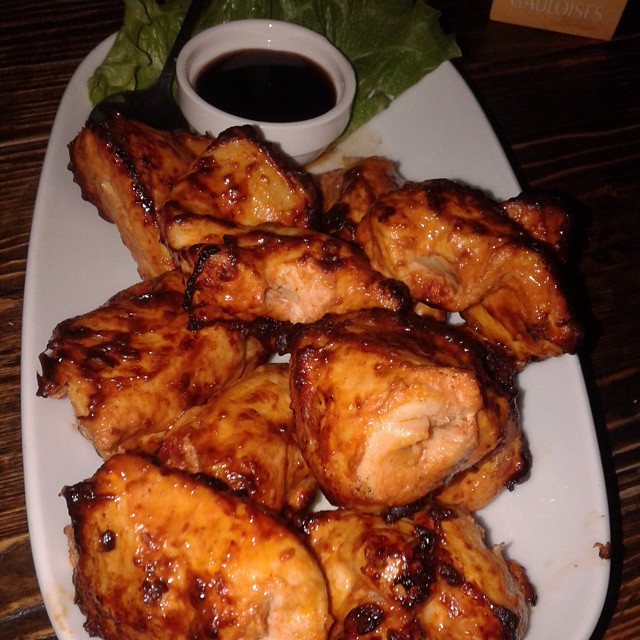 A chicken barbecue served with a pomegranate dip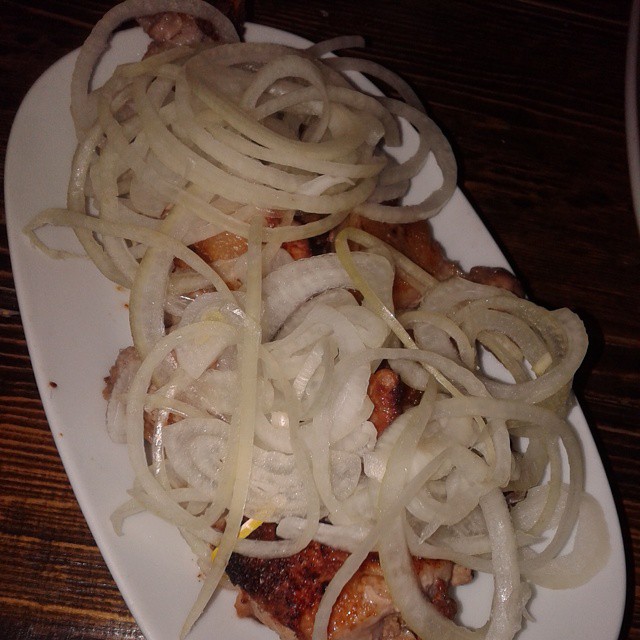 A pork barbecue topped with sliced onions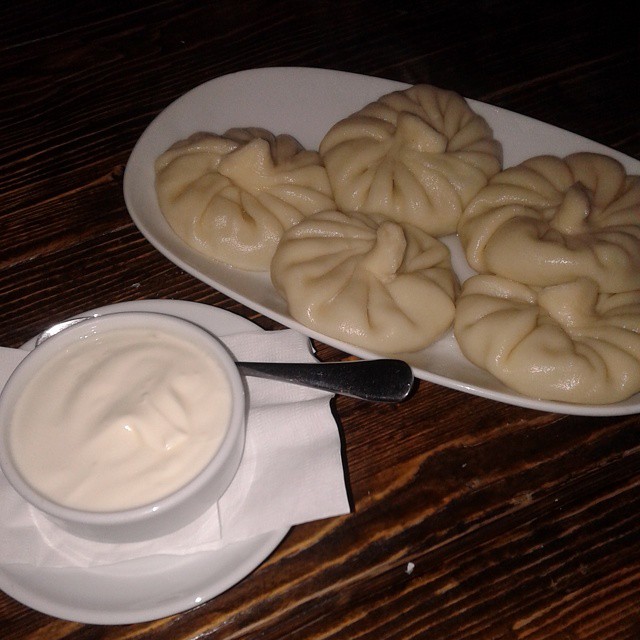 Khinkhali stuffed with potatoes and served with sour cream
In overall
11 Katkha restaurant is budget friendly and you won't regret you ordered your meal here. Our total check for all the above-seen food was GEL 50 ($22 / EUR 19)
The staff is friendly and speaks both English and Russian. 
There might be issues with your credit card (if you choose to pay with it), but they have sometimes a working terminal here at Restaurant 11 Katkha.