The other day in the company of three we headed to Birtvisi Canyon for some hiking experience.
It all started reading some info of a non-standard close to Tbilisi located destinations. And Birtvisi just popped up on this list. Turns out - there is a Birtvisi Fortress located somewhere in the middle of these canyons.
I had never before heard of such place and was pretty much surprised learning that it's located just some one-hour drive from Tbilisi, in the region of Kvemo Kartli (Lower Kartli). Birtvisi canyon is located in Trialeti Planned National Park.
There are two main roads heading to Birtvisi from Tbilisi: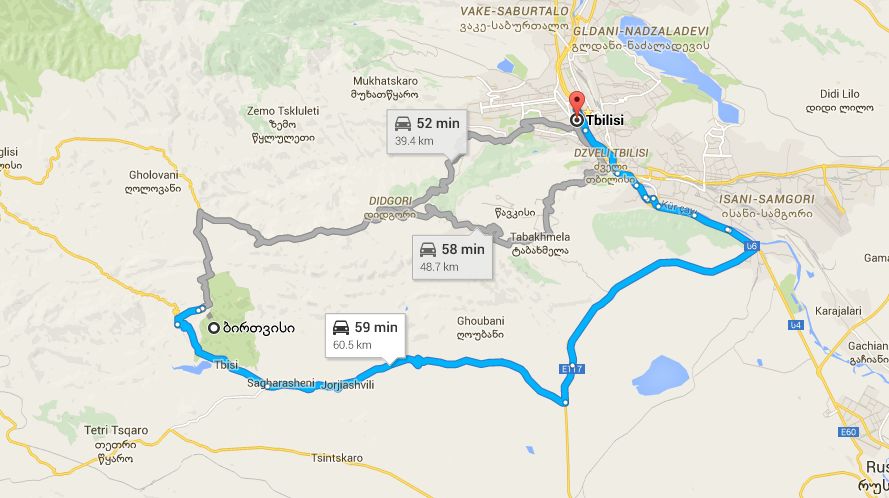 Tbilisi - Birtvisi road
Driving directions: Tbilisi - Birtvisi (distance ~ 60 km)
We choose the longest but probably the better road (asphalt road) via road 6
Head on Rustavi Highway (Road 6), at the intersection turn right on Marnueli direction (Road E117 - look on road  for signs heading to Marnueli), then at village of Koda again make a right turn and just drive straight passing villages of Asureti, Jorijashvili, Sagharasheni now you should start looking for local tourism signs (brown) directing to Birtvisi.
At first, there will be a sign indicating the distance to Birtvisi 1km. We missed this but after some 2 km there is a second sign - Birtvisi 3.5 km, make a sharp right turn just after this sign, drive into some village, take the first left turn, drive some 300 meters, and here you go - you have arrived on site, you should leave your vehicle on a mountainous meadow and make the rest distance (some 2.5 km) by foot - well, that's why I call it a hiking, right?
Unfortunately we weren't informed about precise location of Birtvisi Fortress at that moment, so we didn't reach it actually this time.
Now I have learned that if we would continue our route and not turned back, we would probably reach that fortress after some 2km. But no regrets about that, just another reason to come back to this lovely place with spectacular views.
Photos from this route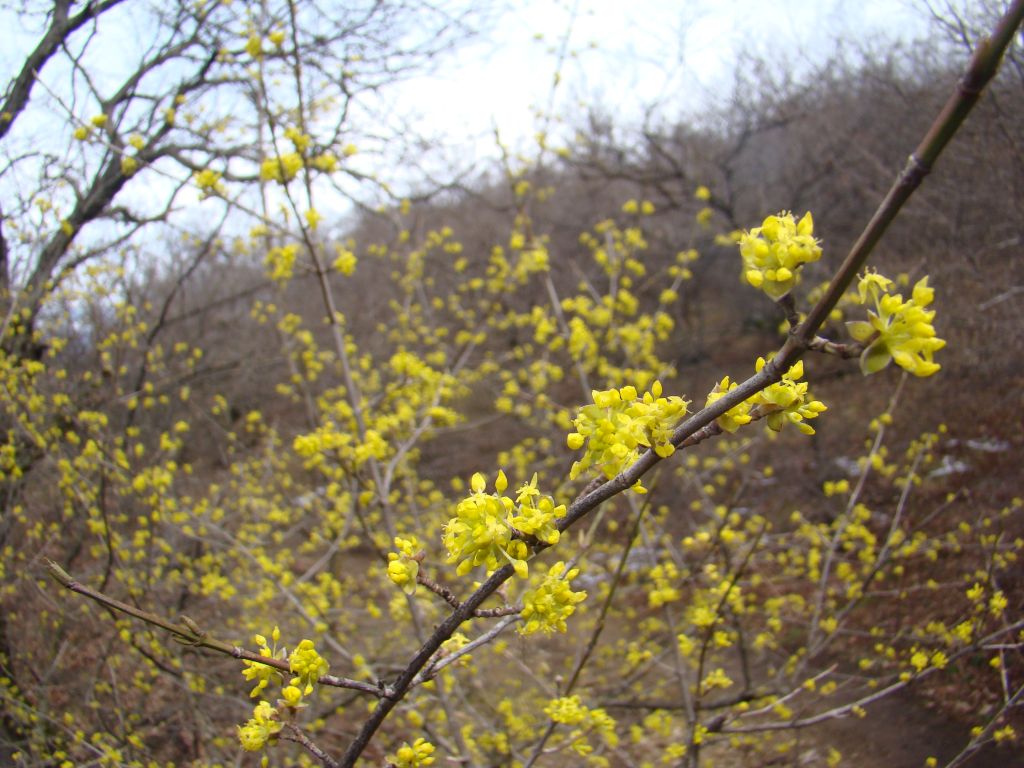 Buds at Birtvisi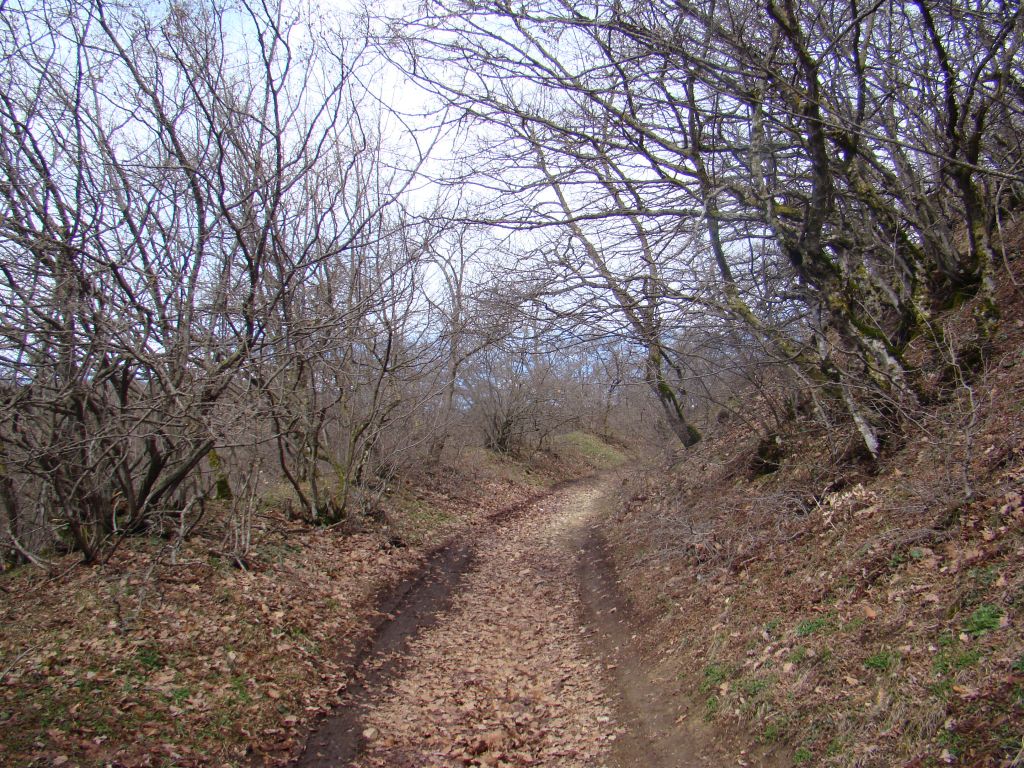 Trail to Birtvisi Canyon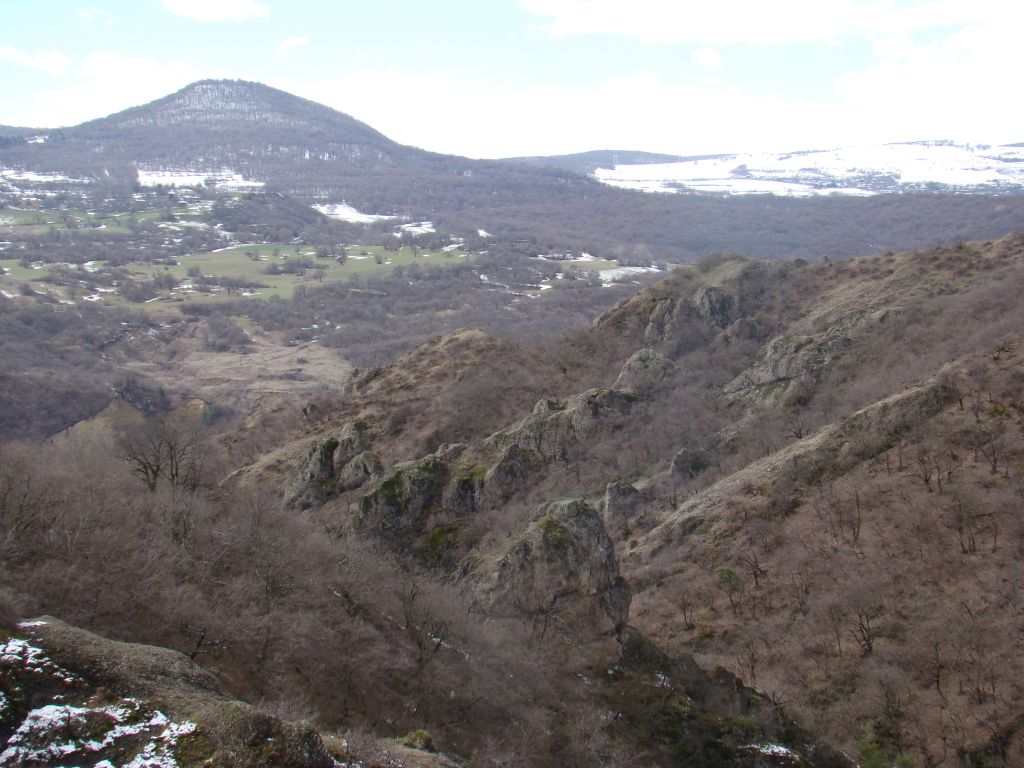 Birtvisi Canyon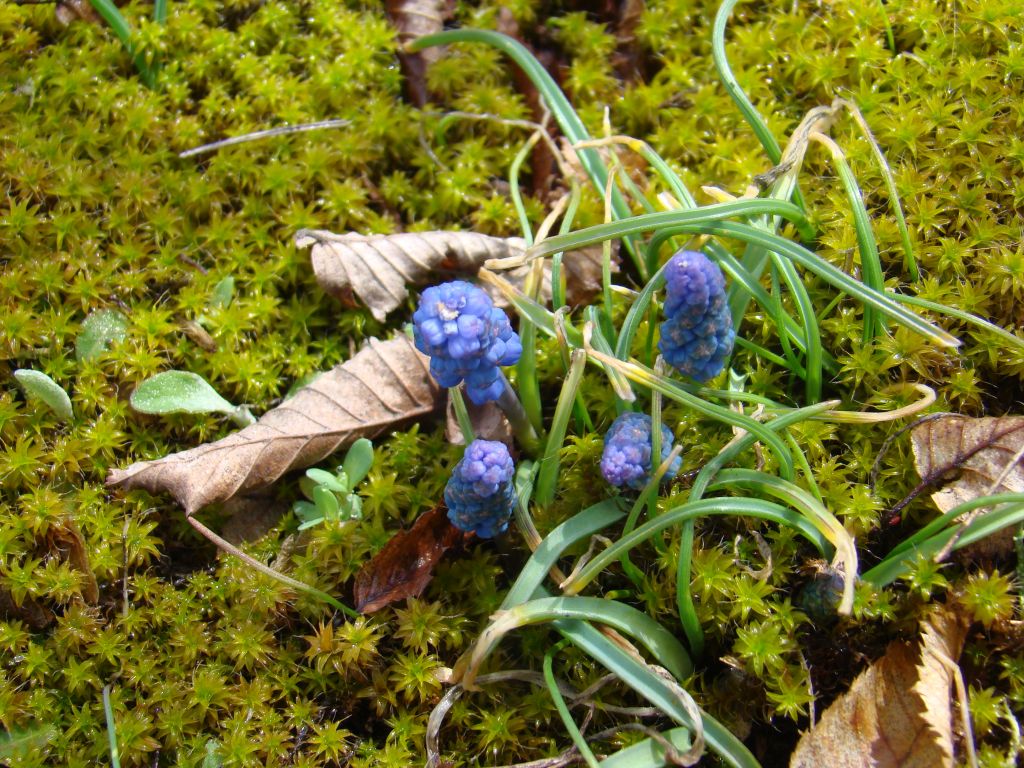 Mountain flowers at Birtvisi Canyon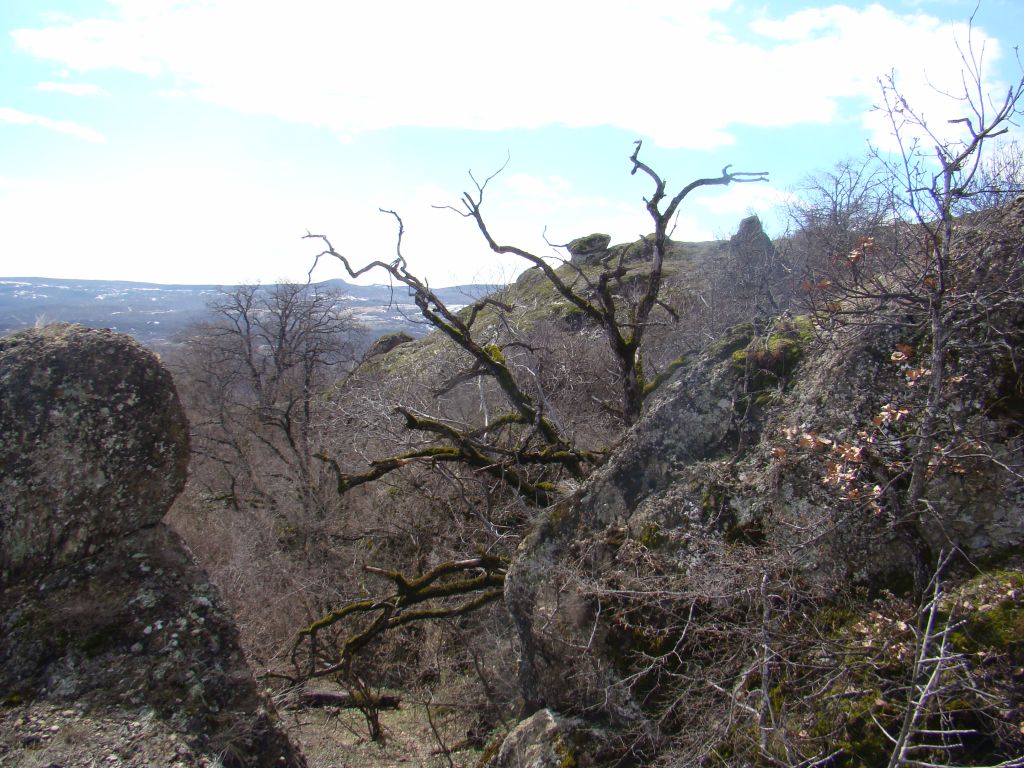 Dead tree at Birtvisi Canyon
Valley at Birtvisi Canyon
View from Birtvisi Canyon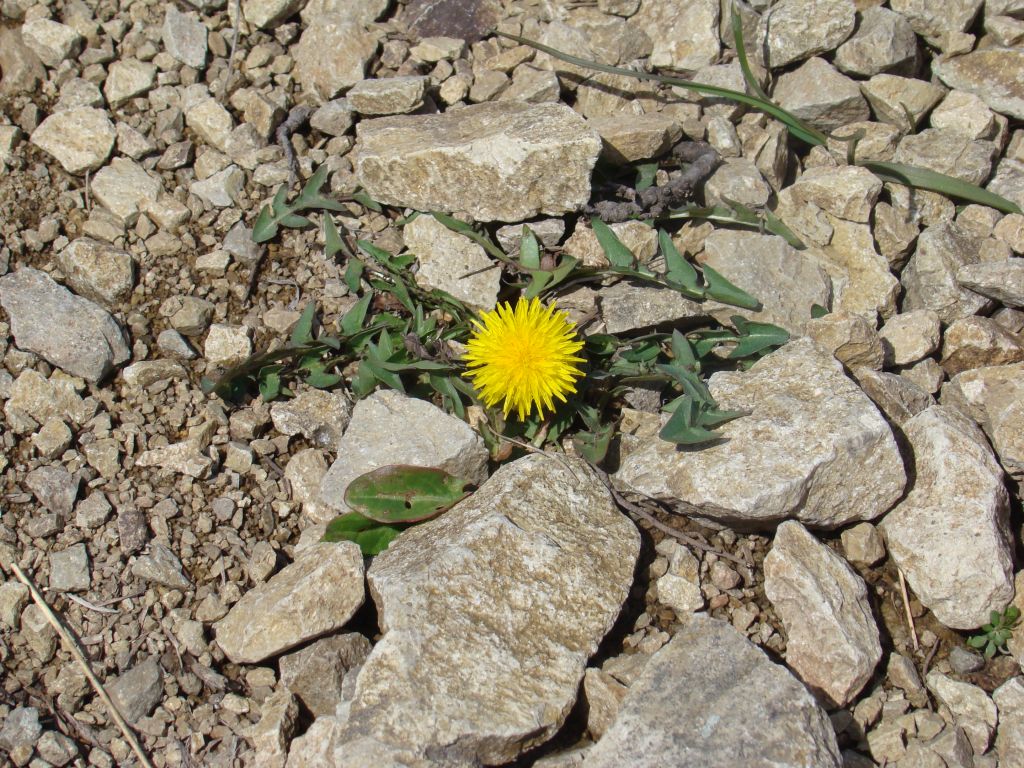 Dandelion at Birtvisi Canyon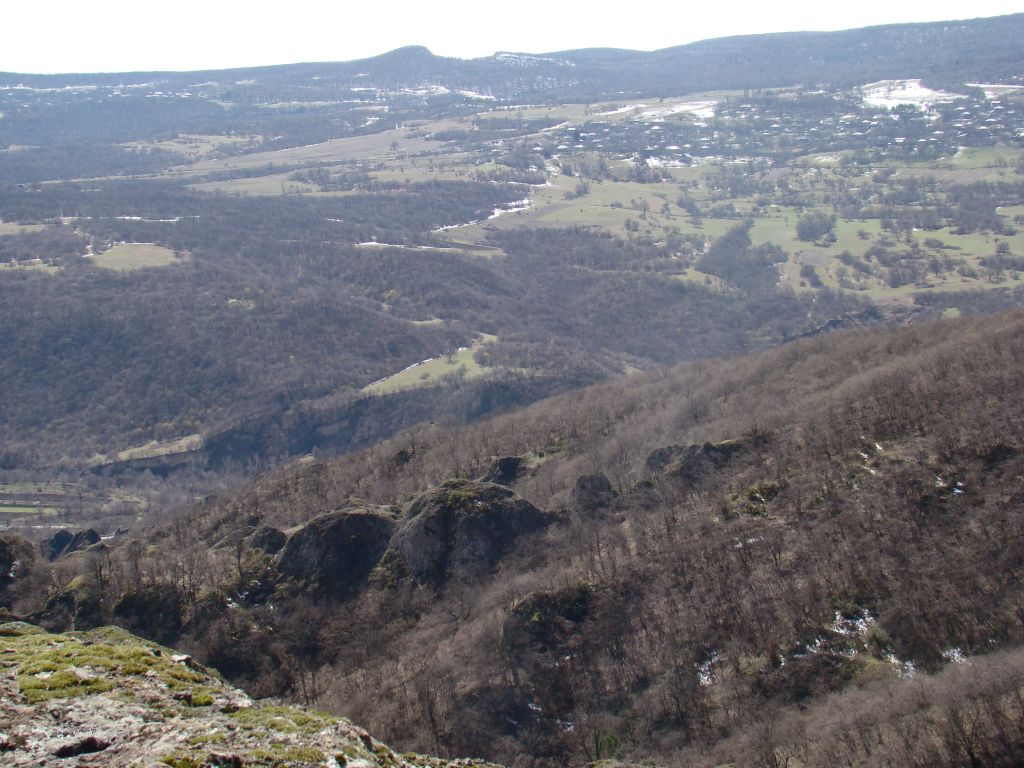 At Birtvisi Canyon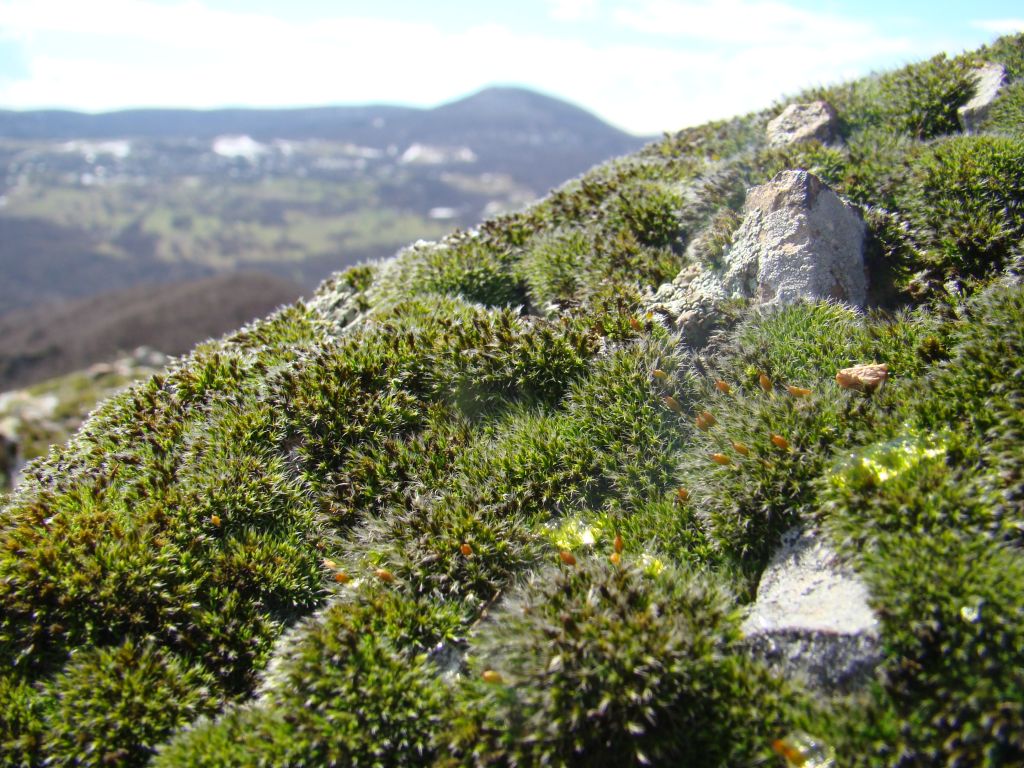 Moss on the rocks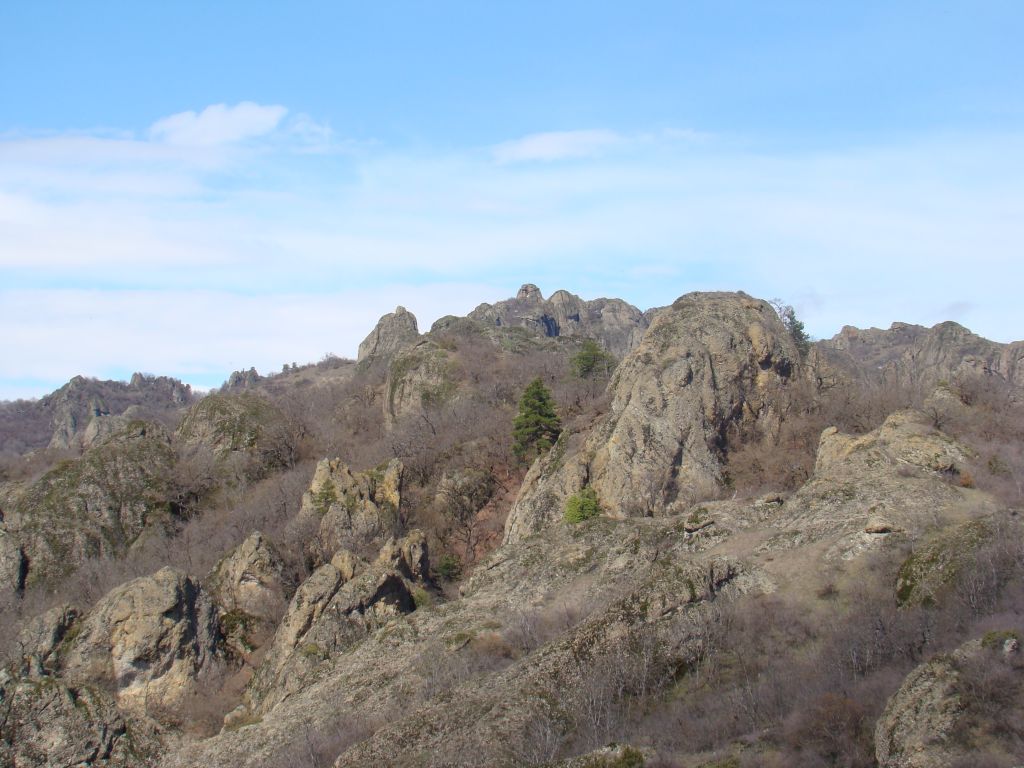 Birtvisi Canyon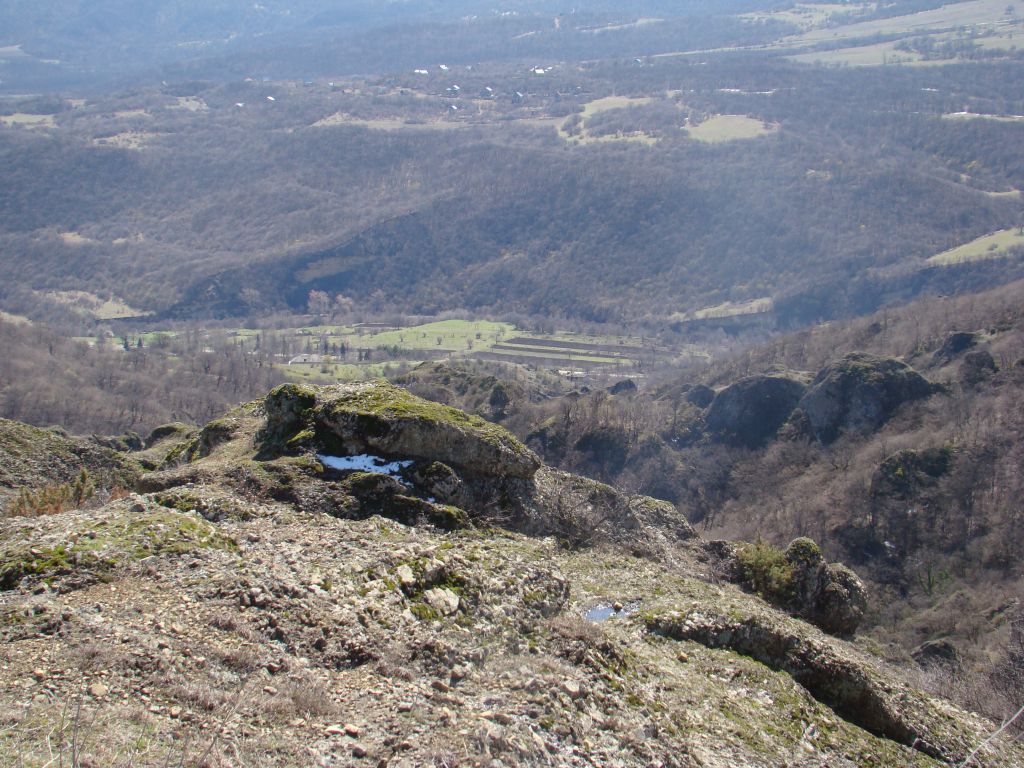 At Birtvisi Canyon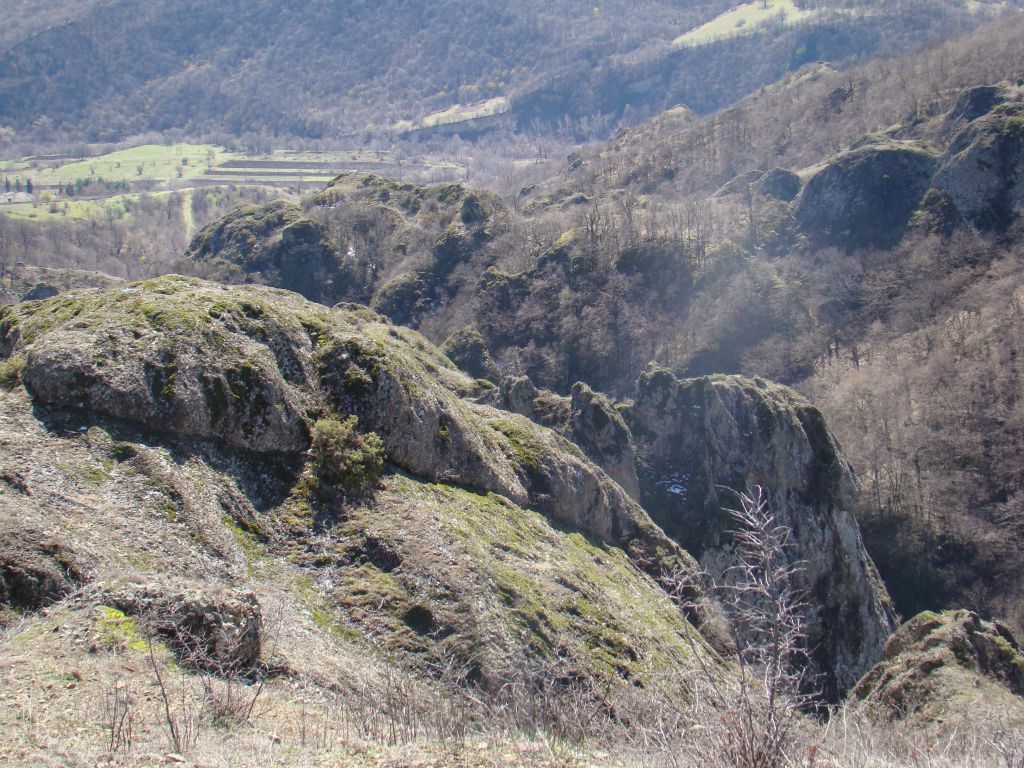 Rocks at the Birtvisi Canyon 
I'm definitely planing to come back to this place, probably this autumn when it will be more green. Next time I'm eager to find that well hidden fortress as well.
About Birtvisi
Birtvisi is a ruined medieval fortress in Kvemo Kartli, Georgia, nested within limestone cliffs in the Algeti river gorge. It is now within the boundaries of the Tetri-Tsqaro municipality, adjacent to the Algeti National Park, south-west of the nation's capital Tbilisi.
Birtvisi is essentially a natural rocky fortress of 1 km², secured by walls and towers, the most prominent of which – known as Sheupovari ("Obstinate") – tops the tallest rock in the area.
Various accessory structures, an aqueduct included, have also survived.
In written sources, Birtvisi is first mentioned as a possession of the Arab amir of Tiflis of which he was divested by the Georgian nobles Liparit, Duke of Kldekari and Ivane Abazasdze in 1038. In medieval Georgia, Birtvisi entertained a reputation of an impregnable stronghold whose master could control the entire strategic Algeti gorge. The Turco-Mongol amir Timur notably reduced the fortress during one of his invasions of Georgia in 1403.After the partition of the Kingdom of Georgia later in the 15th century, Birtvisi was within the borders of the Kingdom of Kartli and in possession of the princes Baratashvili.