After we cleaned up our space from junk, I painted walls and ceilings in white using just a water based paint. Both our future temporary bedroom and kitchen started look decent. Then my father helped me with electrical wiring and installed a few new power outlets. Now was the right time for painting floors. I started with our bedroom. Bought the most cheapest paint available on market (brown) and started to paint.
I was hoping that for temporary solution it should be enough just with one paint layer, but I turned wrong - floor looked screwed. But that's not a big issue, because you can always add second layer of paint after the first one has dried up.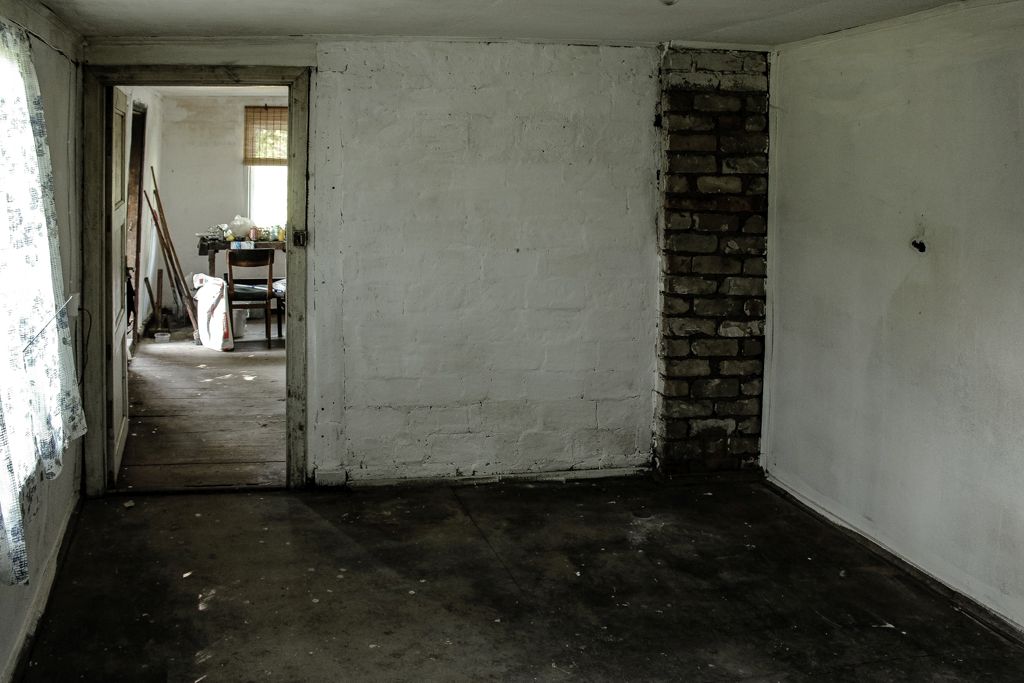 Bedroom prepared for floor painting
This is the same room I painted both walls and ceilings with water based paint.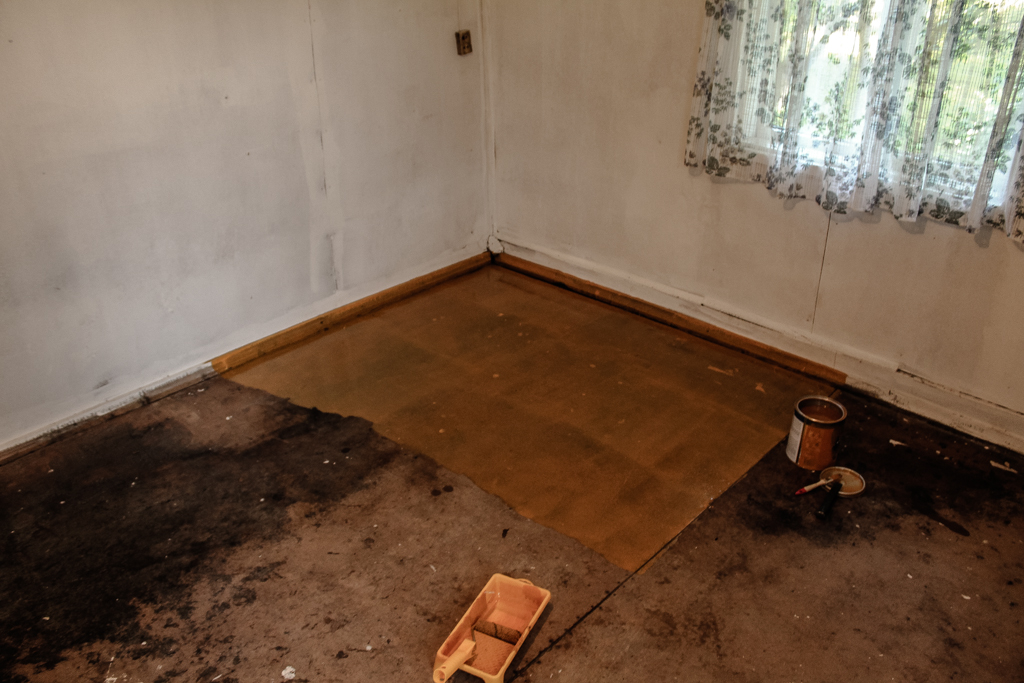 Adding base layer of paint
As you can see the surface of this floor is made from some plywood and the last time it has seen some paint job probably is some 30 years ago. Most probably we will change flooring for this room in future, but for now - all it asked was just a fresh paint.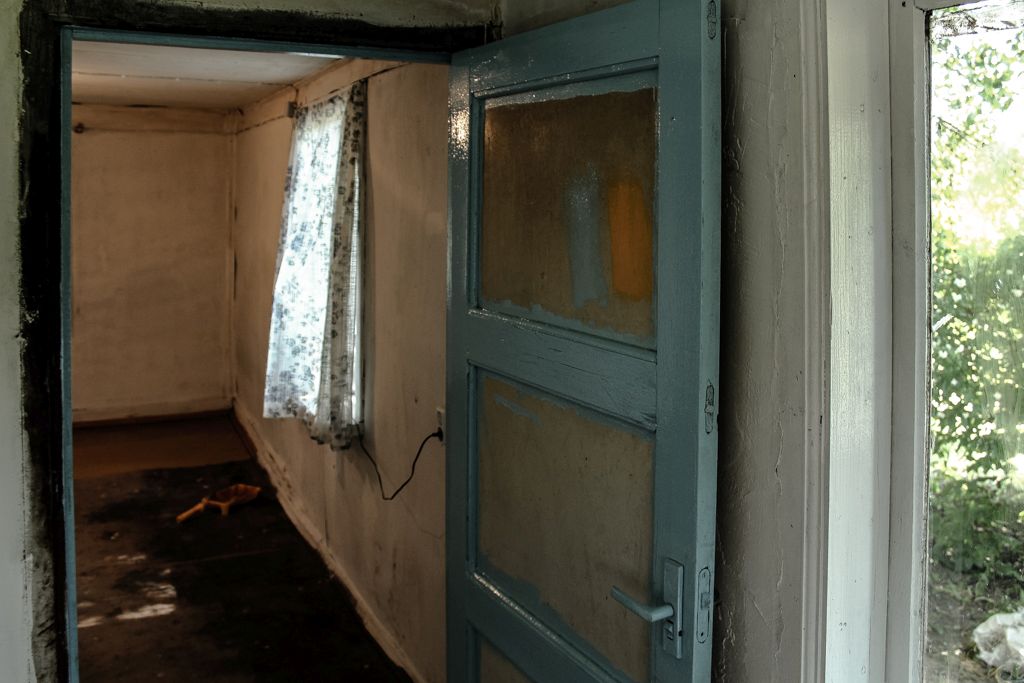 Painting doors
In parallel we painted our bedroom doors as well. Bought some discount paint and chose blue color just to give some contrast and give some accent to overall interior.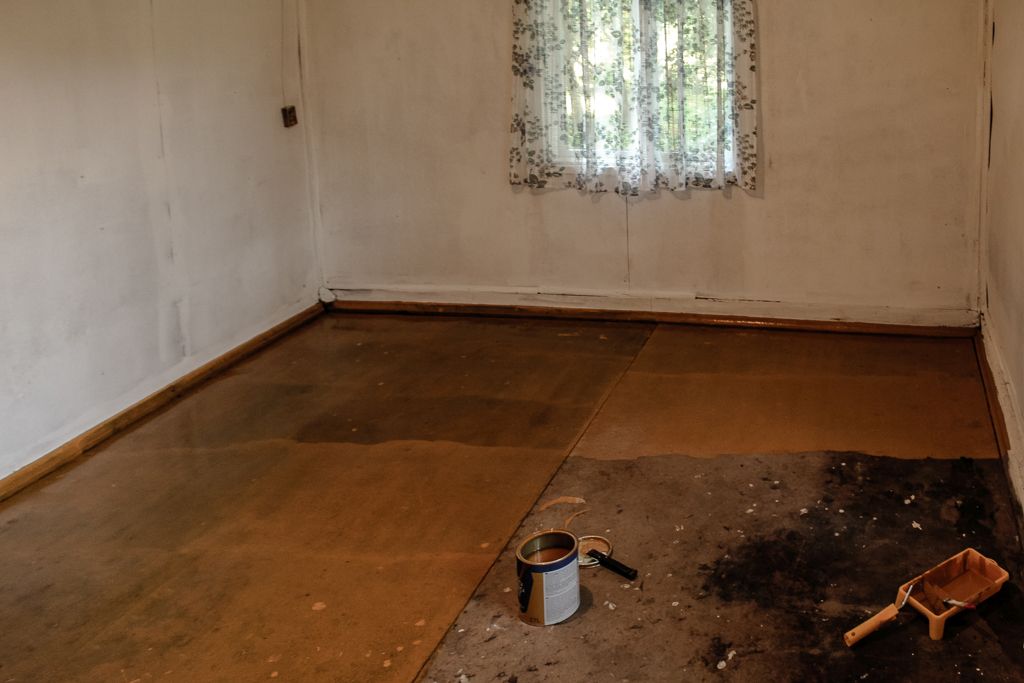 Painting floor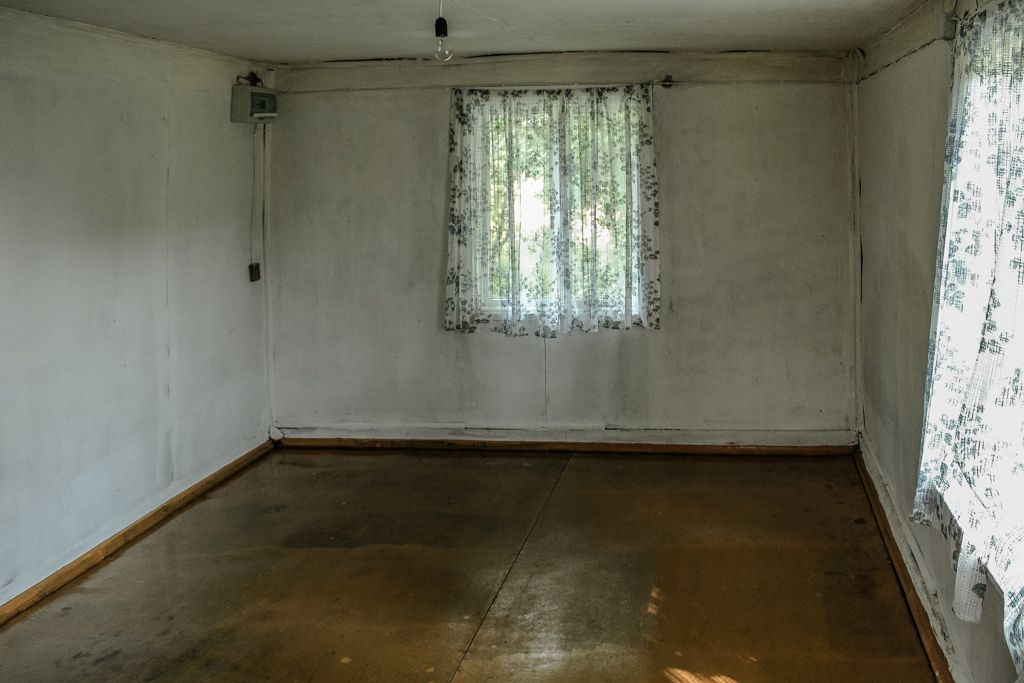 Base paint layer added 
As you can see it's far from perfect, and that's why it's always a good idea to add at least 2 paint layers for floor. Make sure you check my home remodeling post series and soon you will see how the floor looked when I applied second paint layer.