Georgia Gold is a 4-star hotel located just in the heart of Gori, Georgia. Seems this place has been opened to the public just recently. 
Anyhow, we didn't stay here for a night, but come for a breakfast and got some of the most delicious ones. 
We stayed overnight in Gori at another,  Royal house hotel, but in the morning decided to check out early and look for some fancy breakfast place. I remembered about this place and here we come.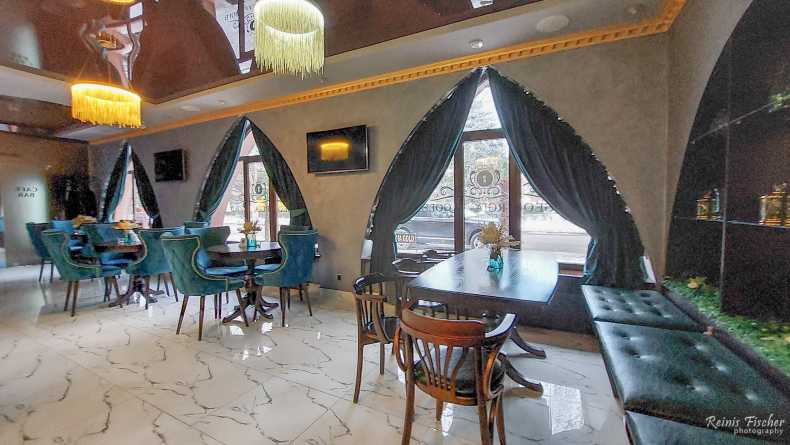 We were greated by English speaking and very firendly staff. After a brief thinking we ordered some cafe lates, omeletes and juices.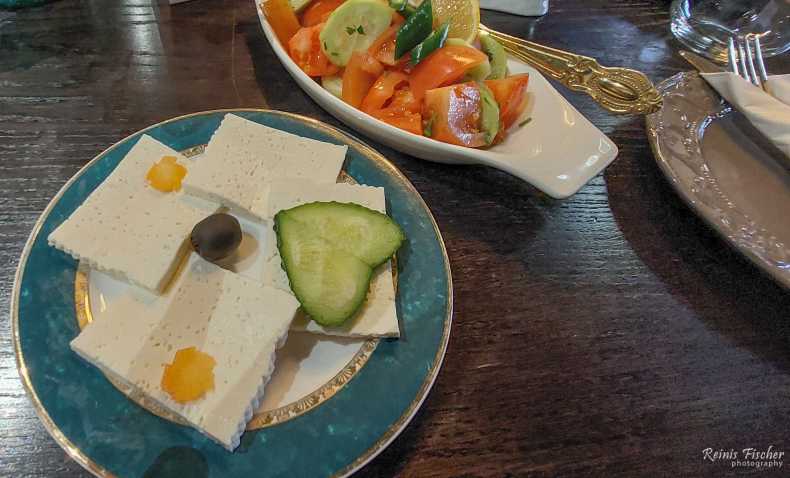 We were served with traditional Georgian cheses, salads and more.
Awesome place. If there is a reason to visit Gori, then one of them might be having a cup of coffee or plate with omelete at Georgia Gold hotel. 
Our check about GEL 75