The other day we were just wandering around Tbilisi sulphur bath (Abanotubani) district doing some cool photography of probably most popular tourist spot in Tbilisi - Abanotubani district. During our wanderings we noticed small doors with title - Cheburek Cafe and decided to return to this place once photography session will be ended.
Cheburek Cafe is located on Grishashvili street 8, Tbilisi
Those of you who don't know what a Cheburek is, here is a good explanation from Wikipedia - Chiburekki is a deep-fried turnover with a filling of ground or minced meat and onions. It is made with a single round piece of dough folded over the filling in a half-moon shape. A national dish of the Crimean Tatars and traditional for the Caucasian and Turkic peoples, it is also popular as snack and street food throughout Transcaucasia, Central Asia, Russia,Ukraine, as well as with the Crimean Tatar diasporas in Turkey and Romania.
Cheburek is one of my favorite street foods and I was interested to learn more what kind of chebureki they serve at this place - for surprise of me - they have dozen of varieties for chebureki. We got lucky enough and a Russian speaking lady (who later turned out was an owner of this place and in fact were from Belarus) served us and gave me a very good lesson on what's real cheburek, because for me a real cheburek associates with my childhood memories from Riga Central Railway station.
Let's be honest - chebureki is a street food. But who has told that it can't be served in restaurant? Chebureki cafe just proved that to me. Best chebureki are in Tbilisi (After Riga Railway station).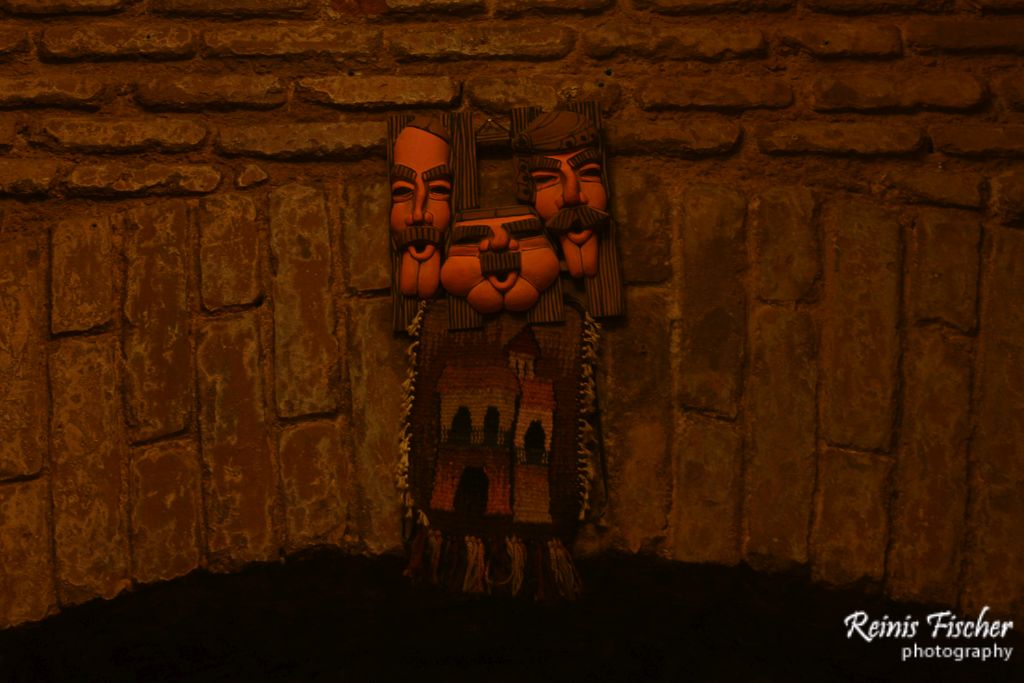 Traditional Georgian style interior elements
Soviet style poster art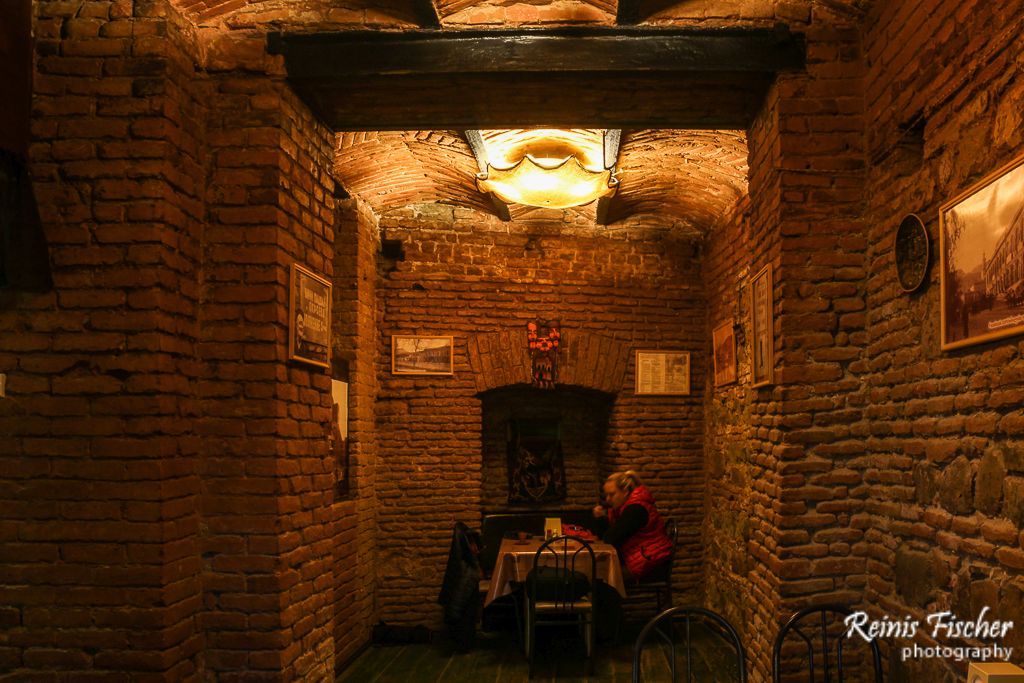 Very cozy interior at Sachebureke in Tbilisi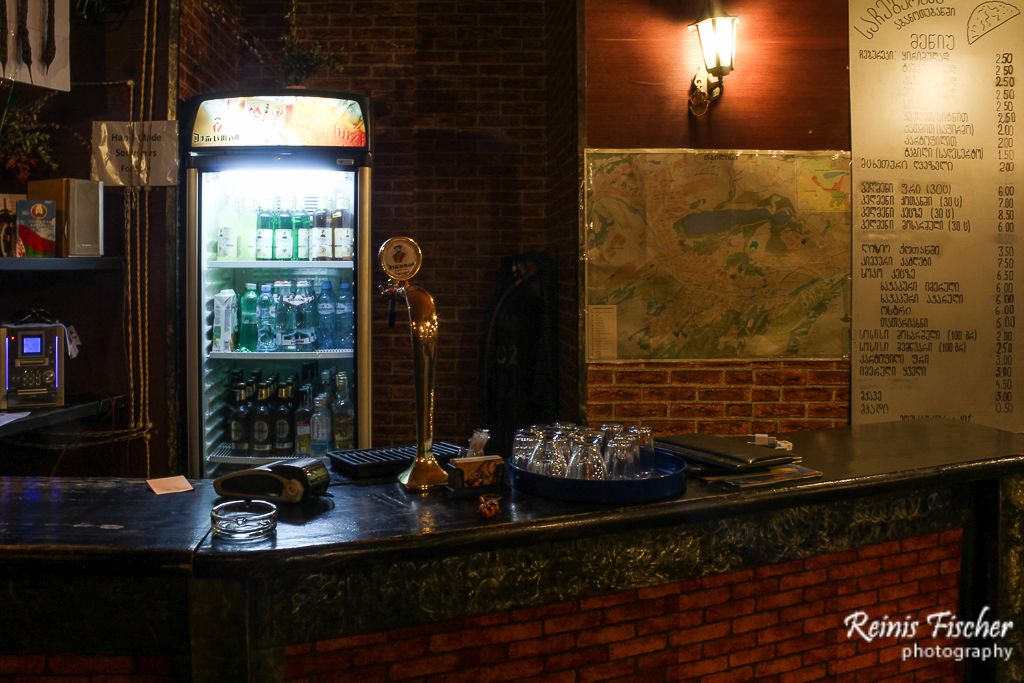 At Sachebureke cafe in Tbilisi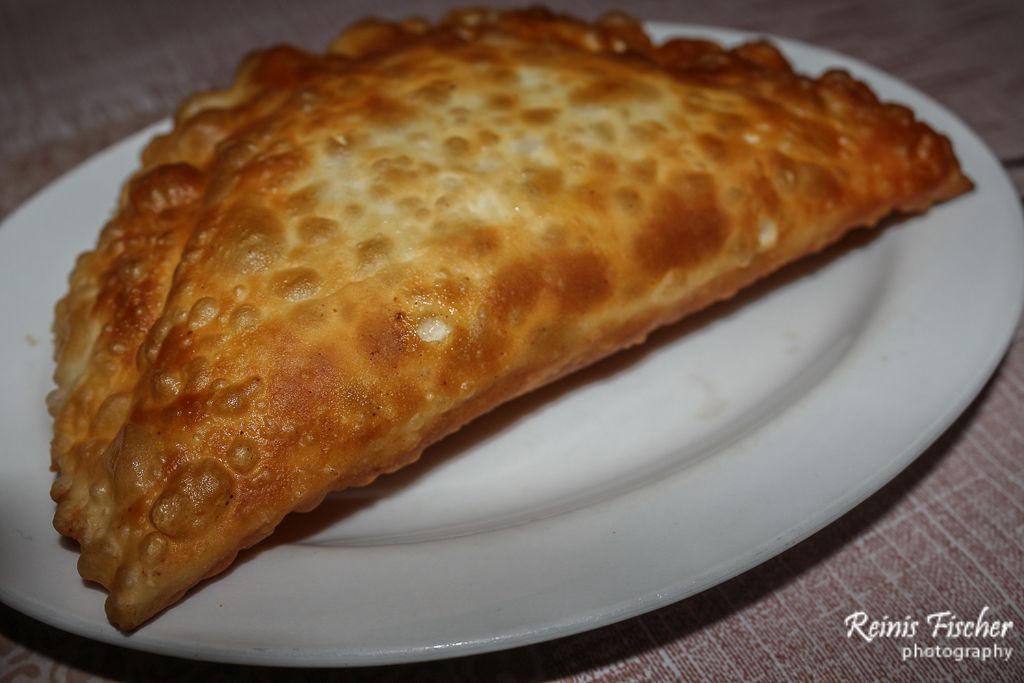 Cheburek
Damn, those were one of the best chebureks I have tried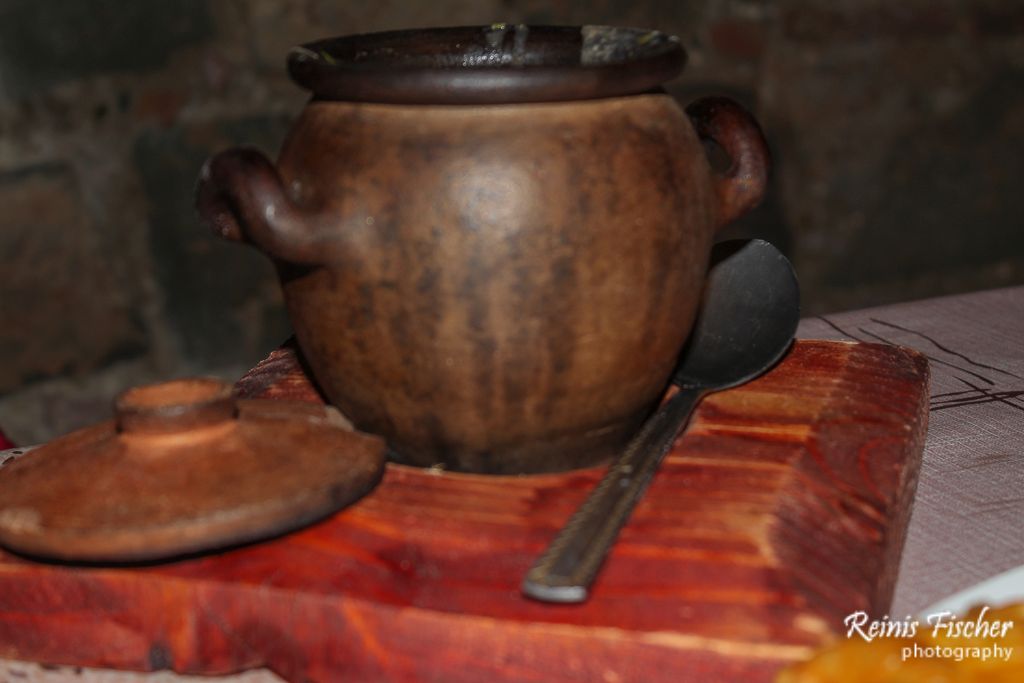 Traditional Georgian Lobiani in pot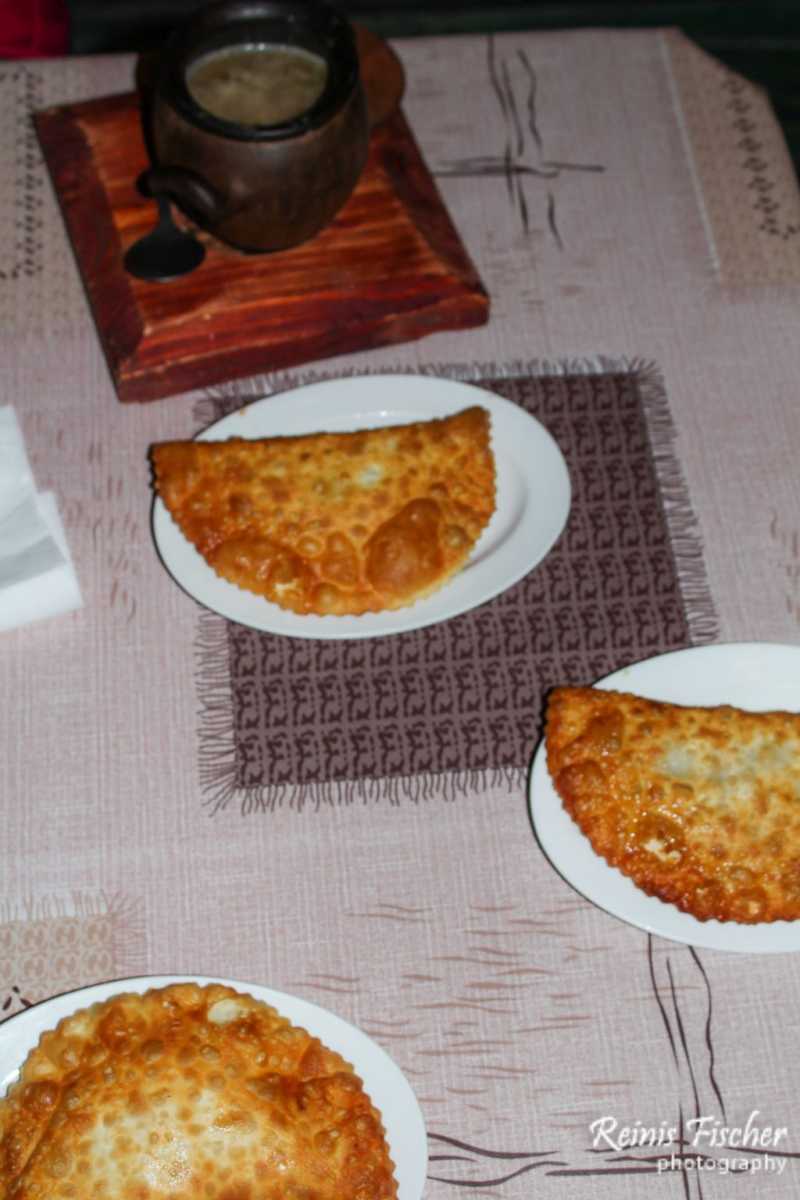 Traditional Georgian Lobiani in pot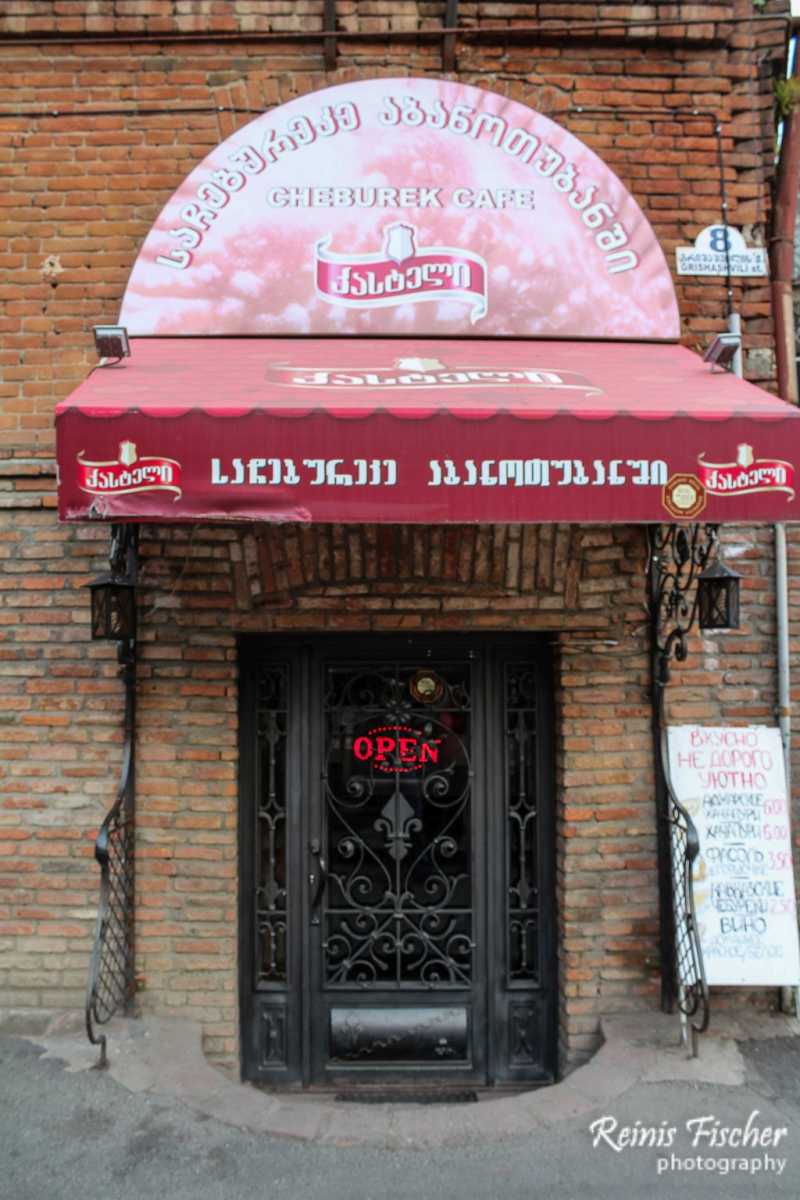 Entrance doors at Sachebureke in Tbilisi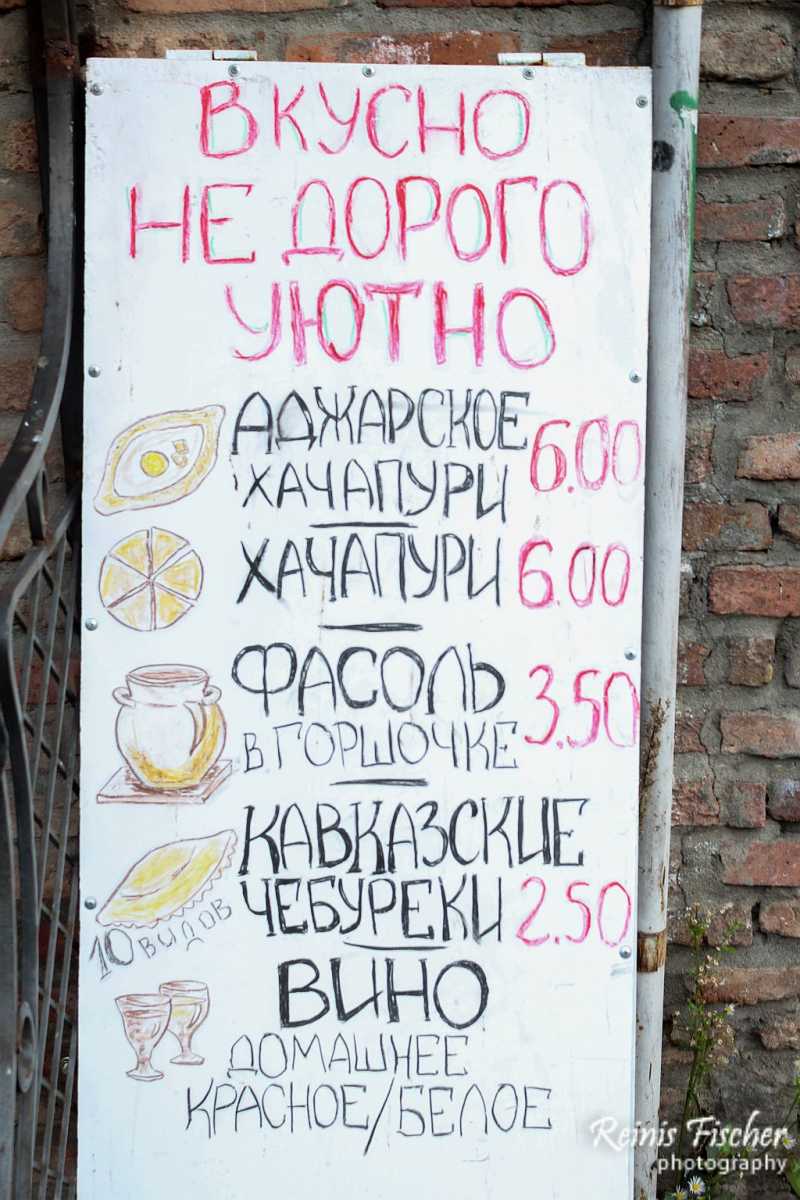 Menu in Russian
The Bottom Line
Sachebureke cafe in Abanotubani is of of the best of it's kind place where to try really delicious chebureks, here you can get also traditional Georgian Khachapuri's and enjoy tap wine. Prices are very affordable (bellow the average). Highly recommend! We spent about 15 Lari for 3 really delicious chebureks, lobiani in pot and two Turkish coffee's. 
Learn more on Sachebureke Abanotubanshi Facebook page