Terek Valley viewpoint is located along the Georgian military road, close to the border with Russia. Maybe not as impressive as Georgia - Russia Friendship monument located near the Gudauri, still, if you happen to be in this area of the world, give it a try, views are still quite spectacular.
There is a little altar of sacrifice built at the viewpoint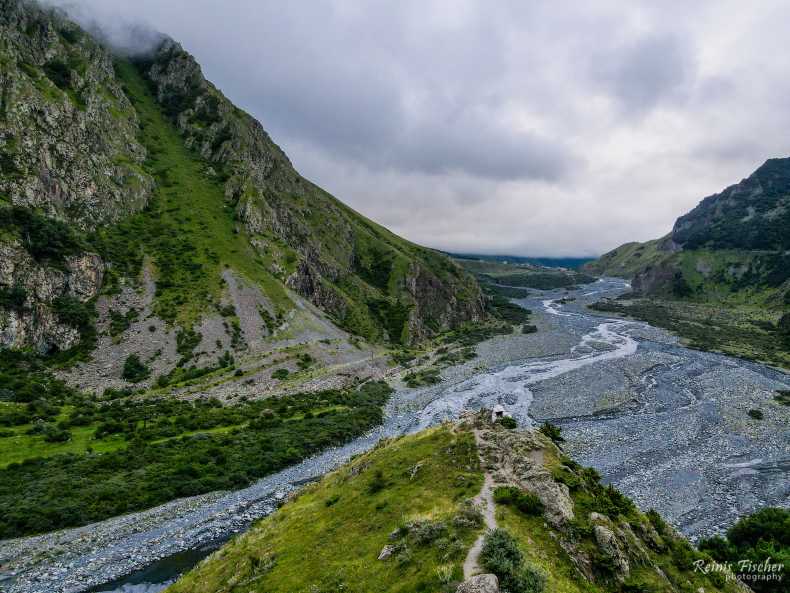 At the start I mistakenly thought this is a Darial gorge, just later thanks to the drone's built-in GPS I was able to narrow down this place on the map and learn that this place is called Terek Valley Viewpoint and the actual Darial gorge is located on the border between Georgia and Russia a few kilometers further away.