Truso Valley is known for its mineral water springs, white/yellow travertines, mineral lake with bubbles, towers of middle ages, -most notably Zakagori castle, villages on a very high altitude such as Resi (2350m), tasty cheese and Ossetian Khabidzginas (khachapuri with cheese and potatoes) and nice people.
I first visited this area during a weekend trip to Kazbegi (Stepatsminda) at the end oh July 2021.  To get there, we took a left turn in Kobi village, passing Kobi Cable car station. The road is very much an offorad, but not extremely complicated.
It's said the area is nice for hiking, and that what I would advice, but we actually traveled here by a Nissan Xtra SUV car and had a nice picknic along the Terek river in front of as I believe a hot pool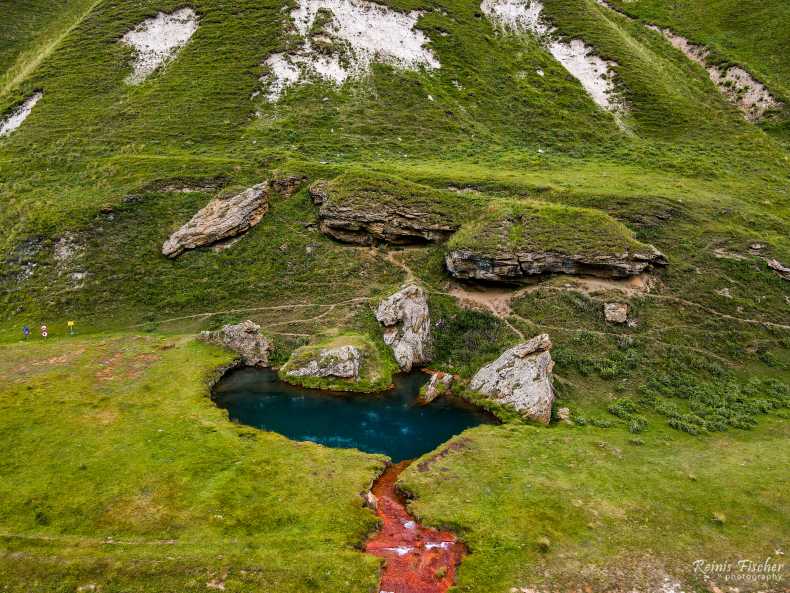 I'm not completely sure the water is actually hot/warm at this little natural pool, but there seem to have some bubles comming out of it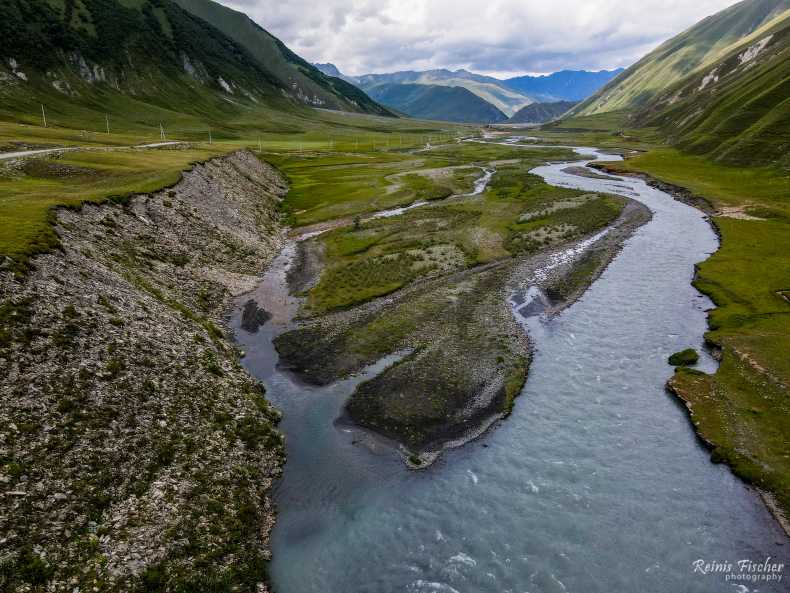 Unfortunately, conflict between Ossetians and Georgians and border closure by Russian government (Locals had winter pastures in the lowlands of northern Ossetia) made this gorge abandoned.
The Terek is a major river in the Northern Caucasus. It originates in the Mtskheta-Mtianeti region of Georgia and flows through North Caucasus region of Russia into the Caspian Sea. It rises near the juncture of the Greater Caucasus Mountain Range and the Khokh Range, to the southwest of Mount Kazbek, winding north in a white torrent between the town of Stepantsminda and the village of Gergeti toward the Russian region North Ossetia and the city of Vladikavkaz. It turns east to flow through Chechnya and Dagestan before dividing into two branches which empty into the Caspian Sea. Below the city of Kizlyar it forms a swampy river delta around 100 kilometres (62 mi) wide. The river is a key natural asset in the region, providing irrigation and hydroelectric power in its upper reaches.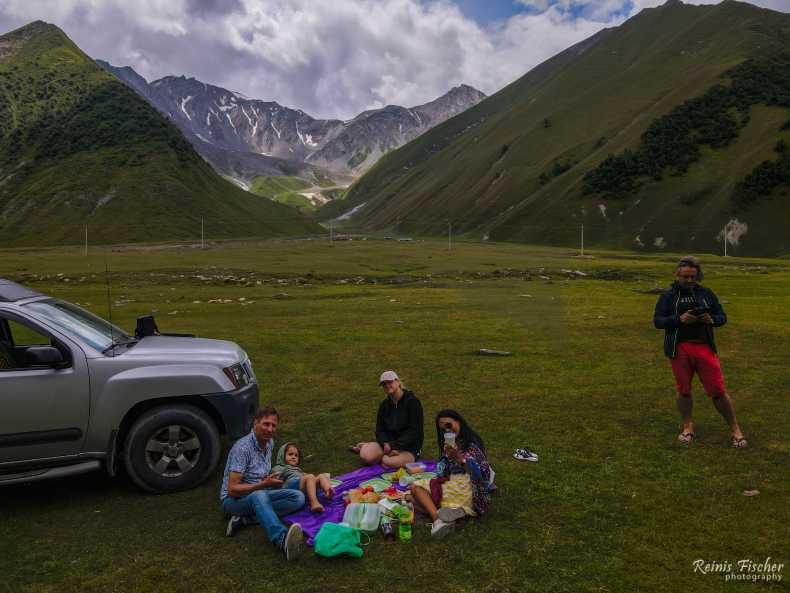 Once a blog reader conctacted me and asked - is there a snow in Georgia in July? Now I know the answer - there is!