Turtle lake is a direct English translation of Kus Tba (Georgian: კუს ტბა), a small lake at the outskirts of Tbilisi, the capital of Georgia, so named due to the perceived abundance of turtles living in these places.
Those of you who have been following my blog, probably have noticed I have mentioned Turtle lake a lot on my blog, I have been heading here in hot summer days to breath a fresh air and done some Drupal development from here, also I have headed here for lovely hiking treks around and up Turtle lake. Read more: Best Hikes In Tbilisi Are Located Near Turtle Lake
Turtle lake is very popular recreational area both for locals and foreigners, so it's just that time I'm submitting it as another tourist attraction in Tbilisi.
Although the best time to visit Turtle lake is in Summer, when you can enjoy swimming, renting a boat or just spending your time at some cafe's outdoor patio, it's visited a lot in Winter season as well. For today's article I decided to share some images I have taken here in mid January, 2015 when Turtle lake was frozen.
Frozen Turtle lake in Tbilisi
Turtle Lake is located on the wooded northern slope of Mtatsminda Mount at elevation of 686.7 m above sea level and fed by a small river Varazis-Khevi, a tributary to the Mtkvari (Kura). The area of surface is 0.034 km², while the catchment area is 0.4 km². Maximal depth is 2.6 m.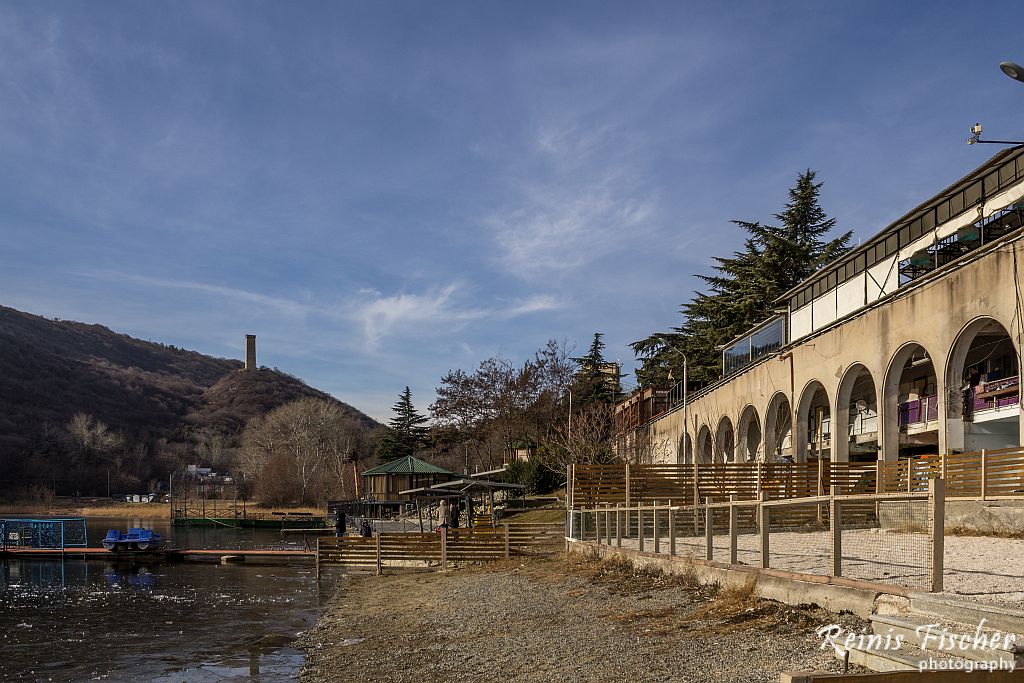 Recreational area near Turtle lake in Tbilisi
The Turtle Lake area is designed as a recreational zone and is frequented by the Tbilisians on weekends. It is also a place where festivals and concerts are held. It could be reached either via a road or an aerial tramway leading from Tbilisi's Vake Municipality, but it is now defunct. West to the lake is the Open Air Museum of Ethnography, a large exhibition of Georgia's folk architecture.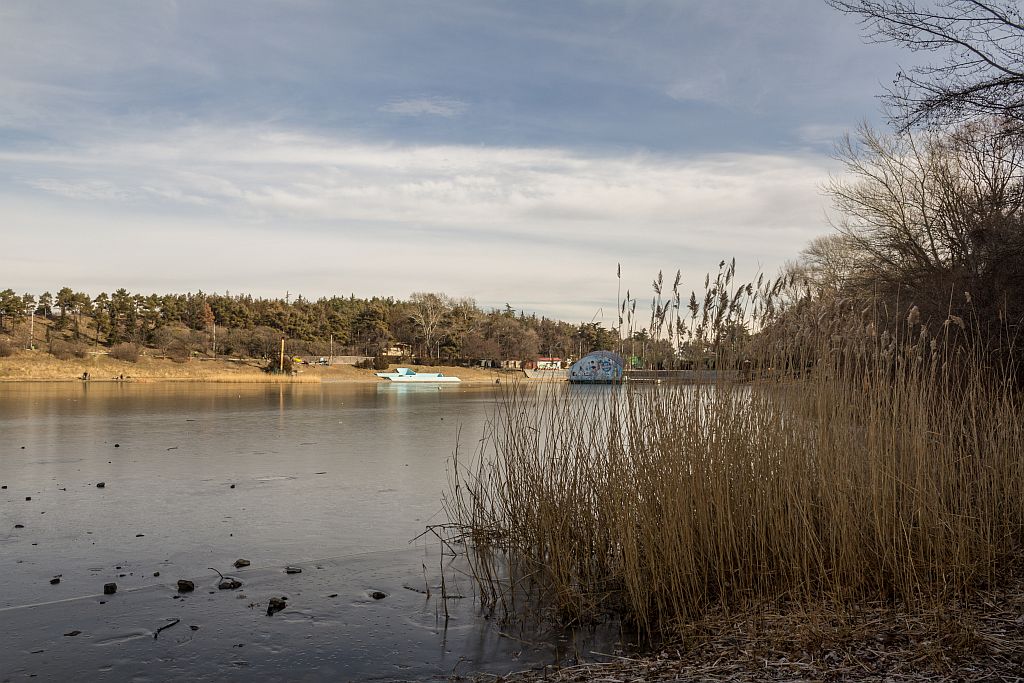 Frozen Turtle lake in Tbilisi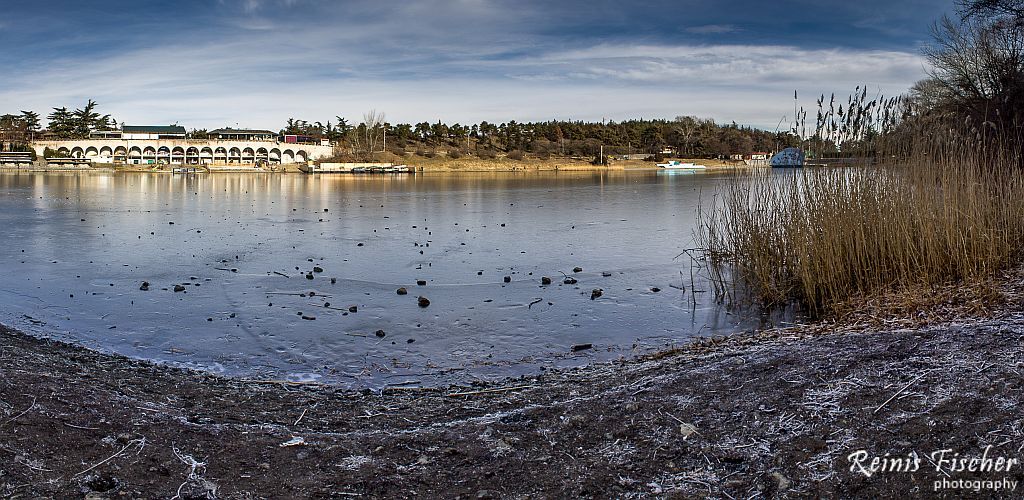 Panorama view of Turtle lake in Tbilisi
If you are into photography, Turtle lake is great for landscape photography. Read more: Digital photography school