Nestled in the Vake district of Tbilisi, Georgia, lies a historic recreational area known as Vake Park. Since its opening to the public in 1946, the park has undergone numerous transformations, becoming a popular destination for both ex-pats and locals.
Visitors can enjoy various free and paid kids playgrounds, carousels, ice cream shops, upper-end restaurants, and cafes located near the park.
 Vake Park is home to significant landmarks, such as a monument of Victory built during Soviet times and a beautiful staircase with cascading fountains. The park's beautiful landscapes, including hundreds of thousands of conifers, fruit trees, and shrubs, make it a green oasis in the heart of Tbilisi.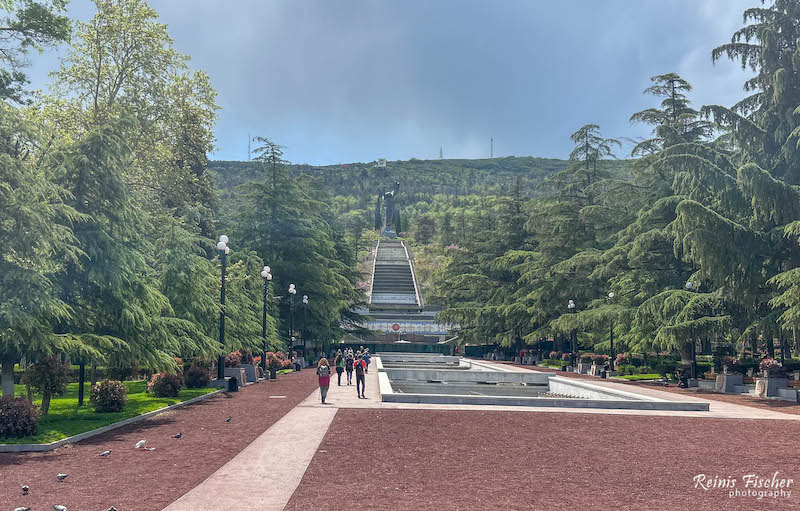 First opened to the public in 1946, it was built in the former wastelands. The park has gone through many reconstructions ever since
Designed by architect K. Dgebuadze and dendrologist N. Tsitsishvili a lot of work on the drainage and landscaping with the use of blasting was carried out, created soil, planted hundreds of thousands of conifers, deciduous fruit trees (successful experience of mass transplanting adult specimens) and shrubs. The creation of the park was the largest tree-planting project in Tbilisi back at the time.
If you had traveled to Yerevan, Armenia, you will find some similarities with Yerevan Cascade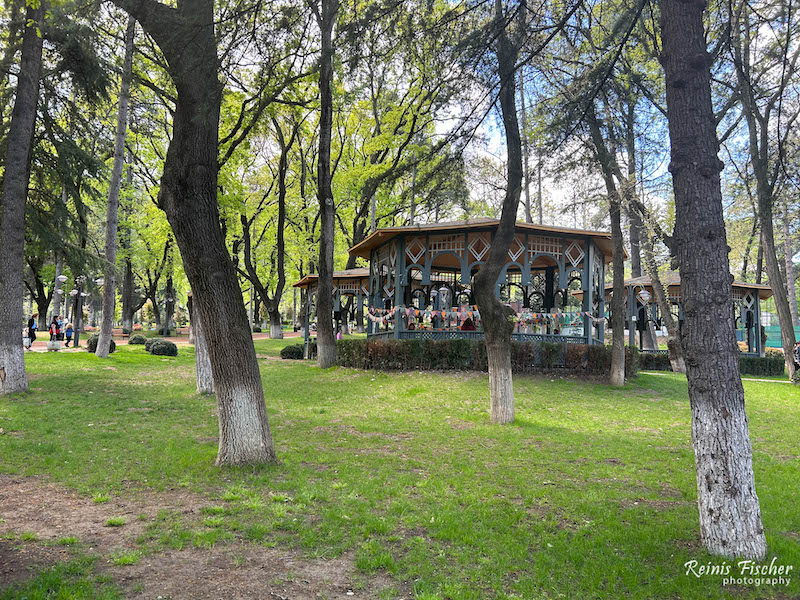 Seems these gazebos are popular place for birthday events or just for old-timers playing chess.
From Chavchavadze avenue, overlooking the park at 7 meters, the park conducted a monumental staircase with cascading fountains, theater, restaurant, park pavilions.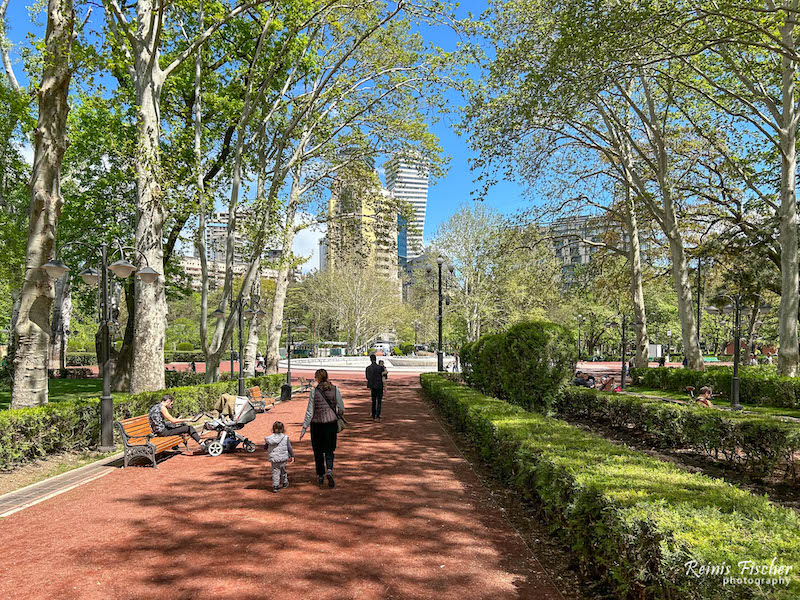 Vake park is popular among expats and locals. Popular place to visit with kids or dogs. There are many children playgrounds located in the Vake park. Some are free some are paid.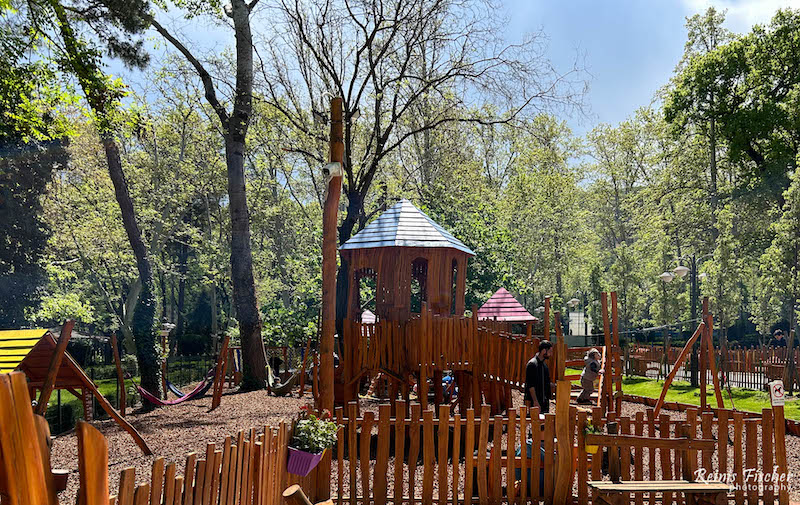 I'm not very enthusiatcis about such paid playgrounds in public spaces, but at least they exsist. The fee GEL 15/h per 1 kid (price as of 2023)
Statue of Victory
In Soviet times, park was called Victory Park. Glory memorial complex was created with a 28-meter statue of Victory (1981, architects V. Alexi-Meskhishvili, K. Nakhutsrishvili, sculptor G. Ochiauri).
At Vake Park
In the vicinity of the park on one of the peaks of the Trialeti Range is located Turtle Lake