It has been a few weeks already since the works with Vilgāle apt have been restarted, finishing the hallway, kitchen and sauna. more wiring were done, additional drywall constructions, some plumbing and a lot of sauna works. 
Hopefully the works could be done by the end of the year, but more realistic I'm looking on Spring 2022. Will see.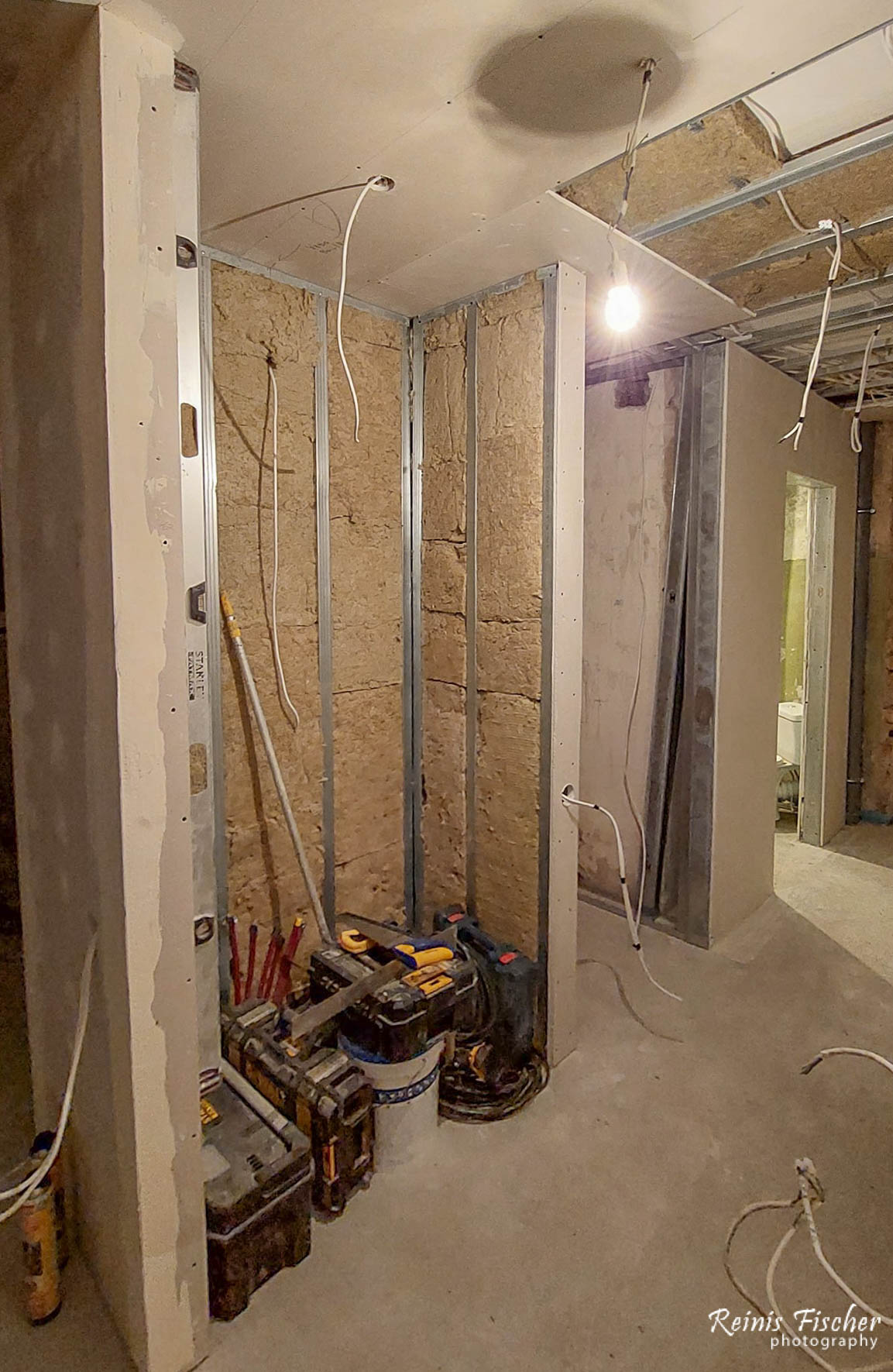 There is built a closet for storing wooden pellets, boiler and wood pellet stove itself.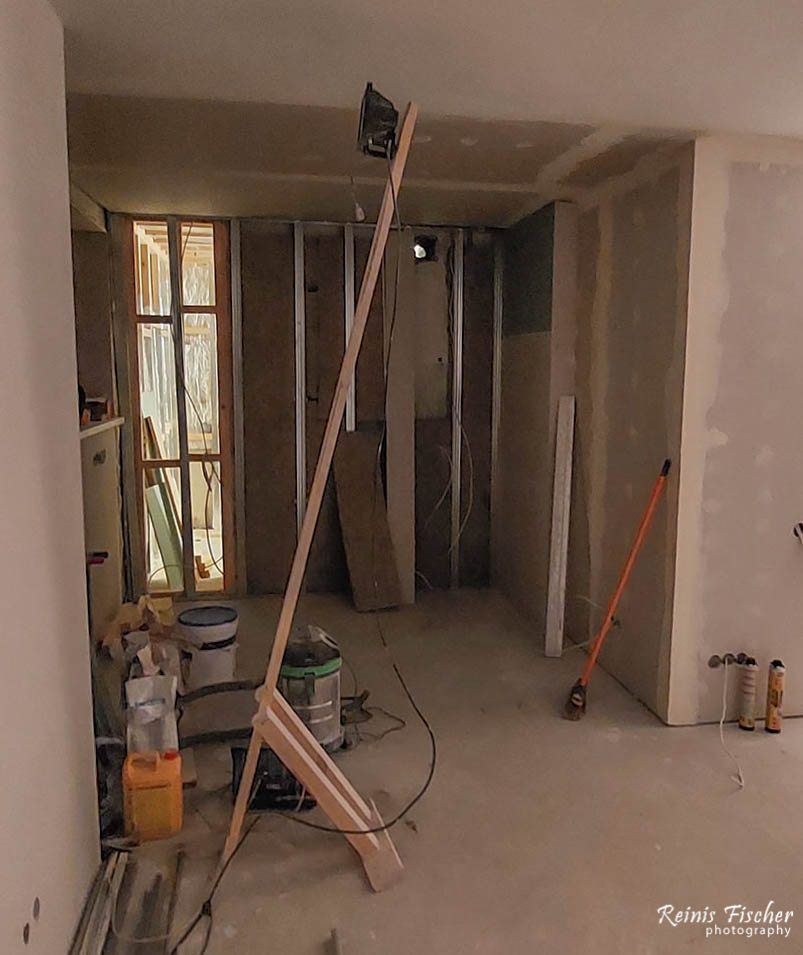 Looks bit tidy, but will see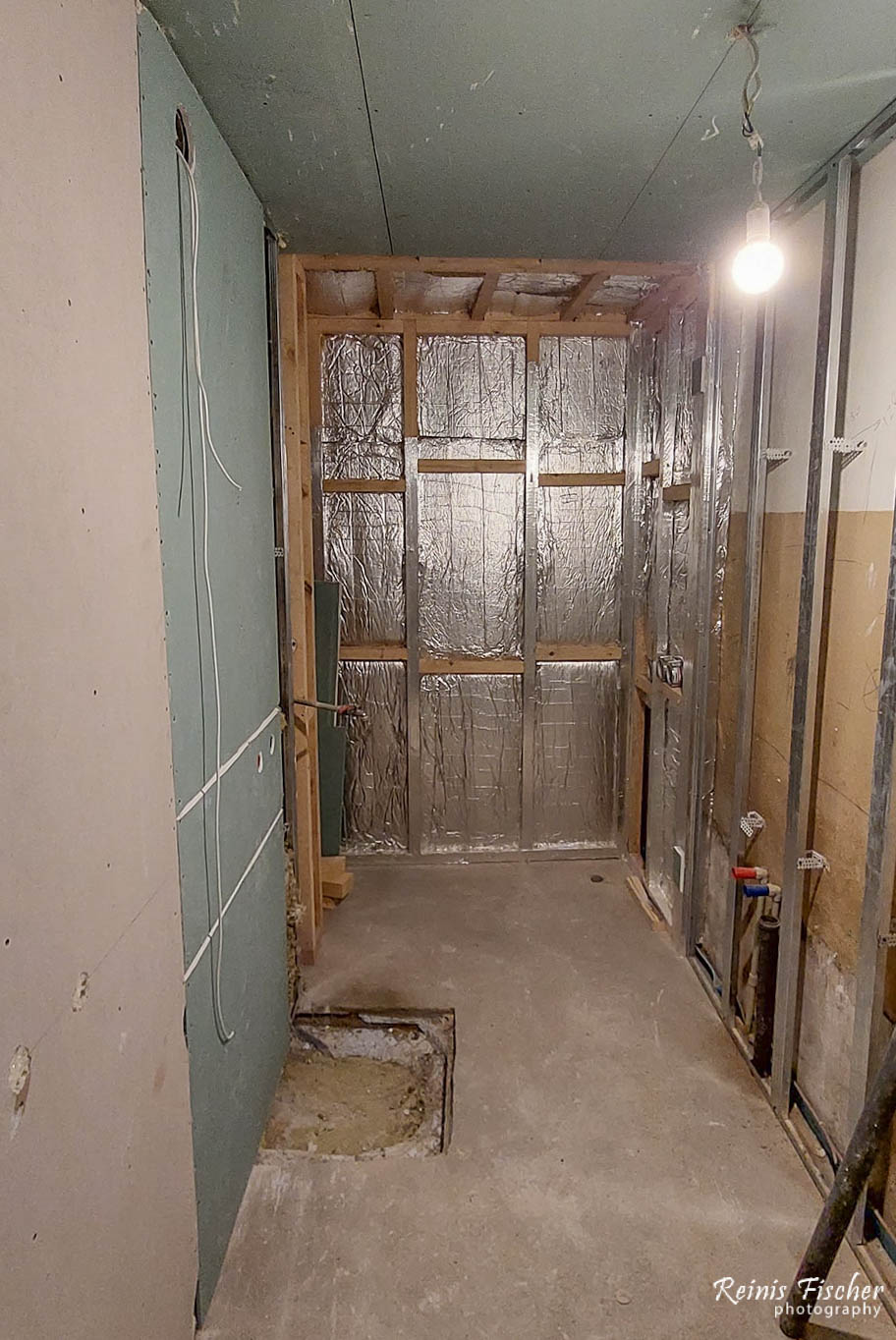 Still a lot to do, but the good thing, most of the plumbing is already done. Next tiles and wooden boards for sauna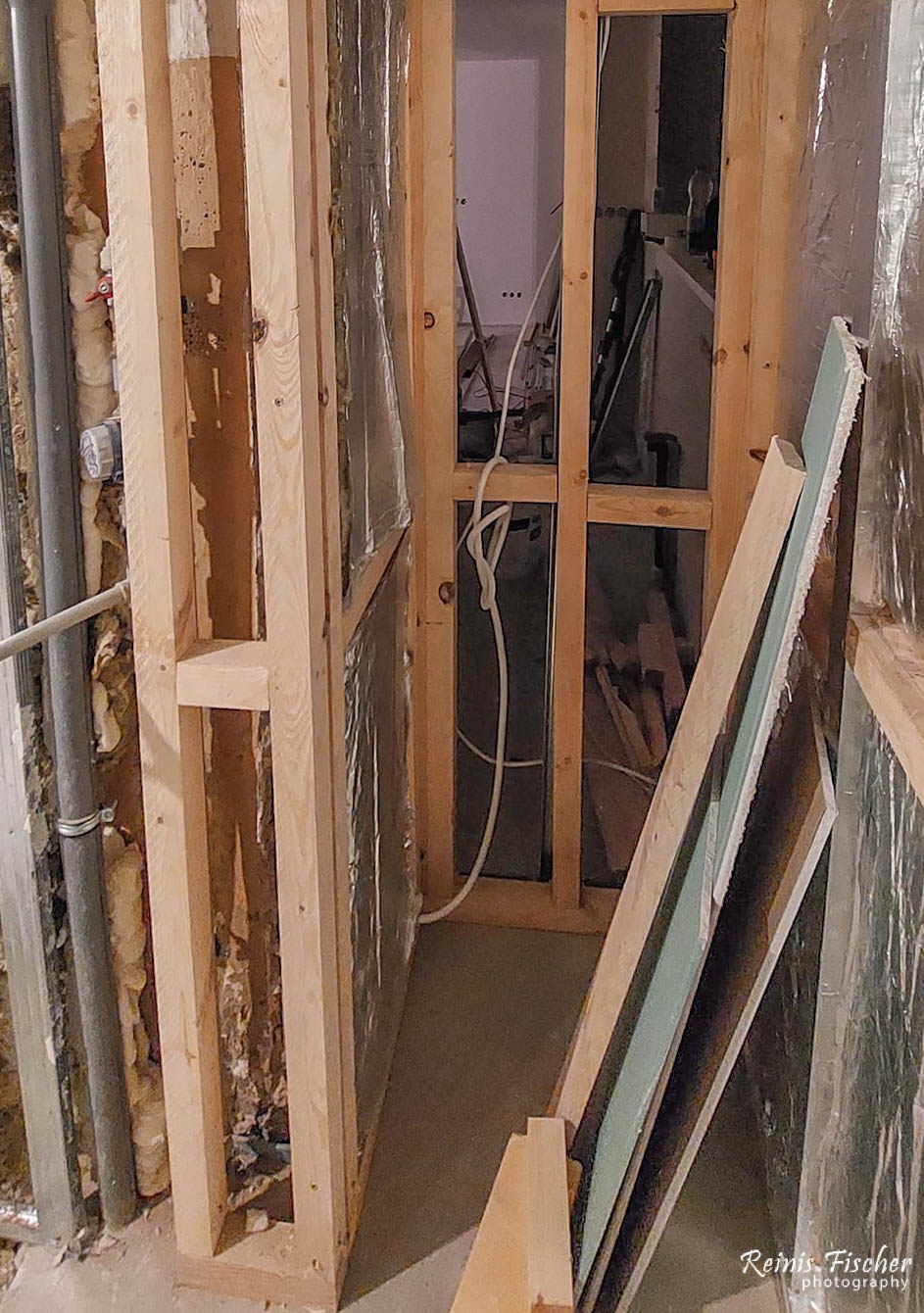 here is planned to install little electric stove for sauna
Cost so far:
Water plumbing: EUR 60
Sadales Tīkls: EUR 60
Electrician: EUR 155
Architect: EUR 800
Removing walls and floor: EUR 775
Chalk removing, / wiring: EUR 500
Wall plastering/frame for drywall ceiling (bedroom): EUR 875
New windows: EUR 1,252 
Window replacement: EUR 200
Estrich floor with an underfloor heating system and all plumbing: EUR 1,916
Rock wool for the ceiling, drywall constructions, drywall, and some wiring: EUR 866
Plastering bedroom and living room: EUR 1,200
Chimneysweep: EUR 30
More drywall, rock wool, electric cables, plumbing, and others: EUR 1094
Doors for bedroom and bathroom: EUR 291.58
More sauna, more drywall, more plumbing, more wiring EUR 1,992.56
TOTAL: EUR 12,067.14